I was motivated – I mean REALLY motivated after spending 2 full days previously in "the swell" (the San Rafael Swell) to visit "the wedge" at sunrise. To do so in late June required waking BEFORE 5am and hitting the road – driving into the wilderness on dirt roads in the dark.
As it turns out, the biggest hazard I faced were rabbits – who for some reason prefer the road to the surrounding scrub brush – and I believe they were FAR more surprised (and concerned) than I as I barreled upon them on dirt roads at 40 – 50 mph in the minimal pre-dawn light!
This article follows my visit to Nine Mile Canyon and points just north in central Utah.
Where to stay in Huntington, Utah
My home base? Shady Acre RV Park in Huntington, Utah. As I have noted in earlier posts, its not much of an rv park, BUT, its in an OUTSTANDING location that allowed me easy access to the swell, Huntington Canyon (there WILL be an upcoming post), Joes Reservoir, Miller Flat Road (a seasonal road that connects reservoirs at 9000 – 10000 ft elevation – and yes, I have some great video to share soon!)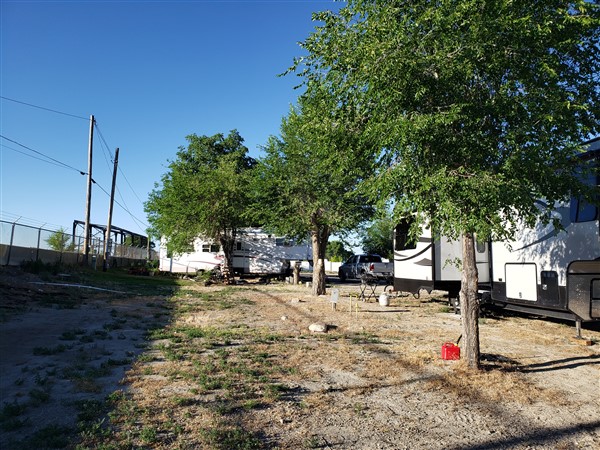 As I noted in my post about Nine Mile Canyon and Cedar Mountain, the swell is a LARGE (size of Connecticut?) and DESOLATE region (NO Walmarts!) filled with natural (and ancient civilization) wonders. The wedge, swinging bridge and buckhorn wash are all "northern" features (north of I-70) located within the swell.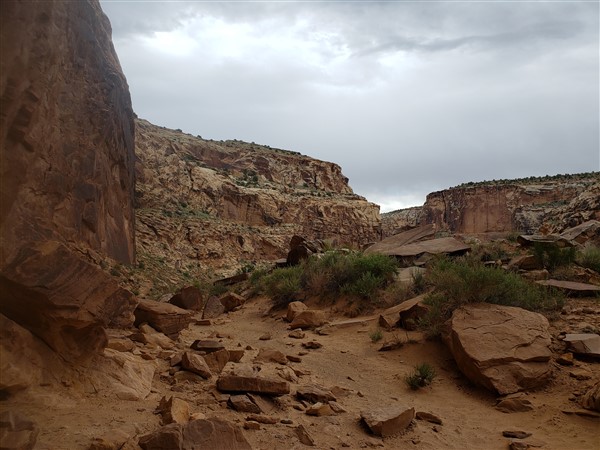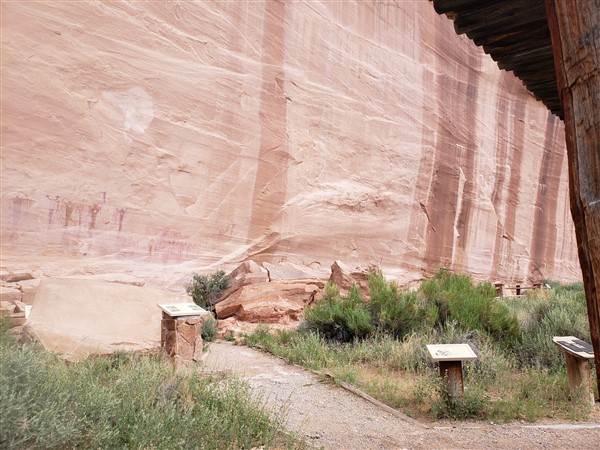 On the map below, note their location. I suggest visiting all 3 on one trip into the swell. A separate trip should be planned to visit the features south of I-70 (not visible on the map below) and will also be the subject of a future post!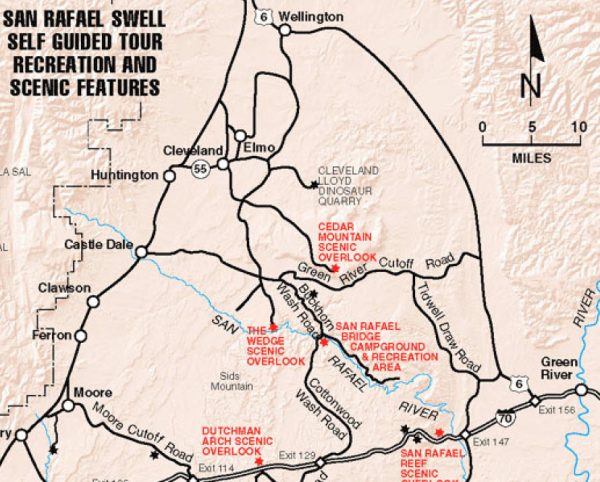 ***As the weather is now beginning to cool down – and in the not-too-far-distant future get cold – will you need a skirt for your RV? Here's my story on RV Skirts.***
The Swell
The swell is spectacular at any time of day, but it is most impressive as the sun is either rising or setting (as with any really scenic location.) From Huntington, I was able to reach the swell pre-sunrise in just over 30 minutes. And yes, Google accurately maps it – except for the last turn! Watch signs as you approach the swell to ensure you reach the overlook.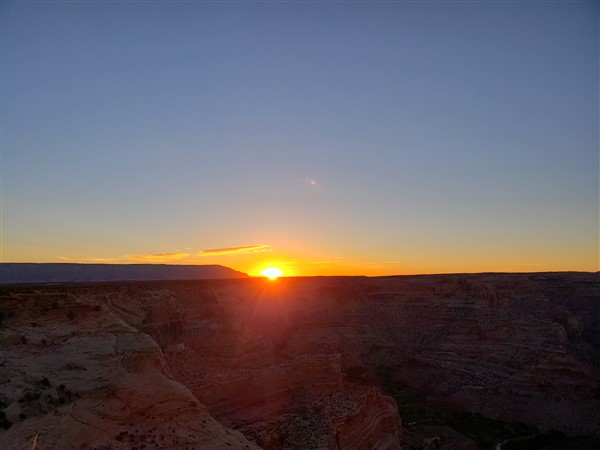 There is a campground at the swell, but (at least the sites near the overlook) will only accommodate the smallest of trailers/campers – I would say 23 ft or less.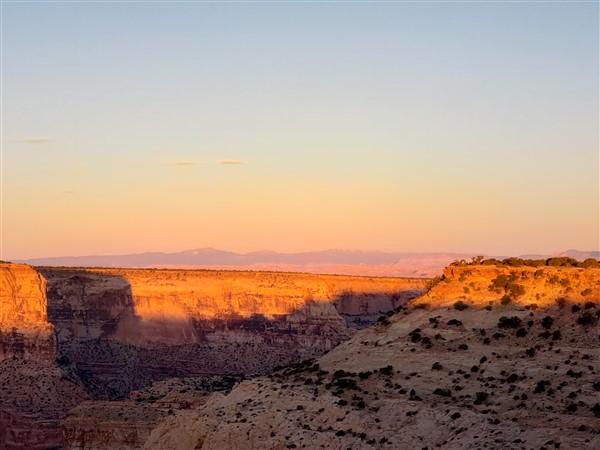 So, what IS the wedge?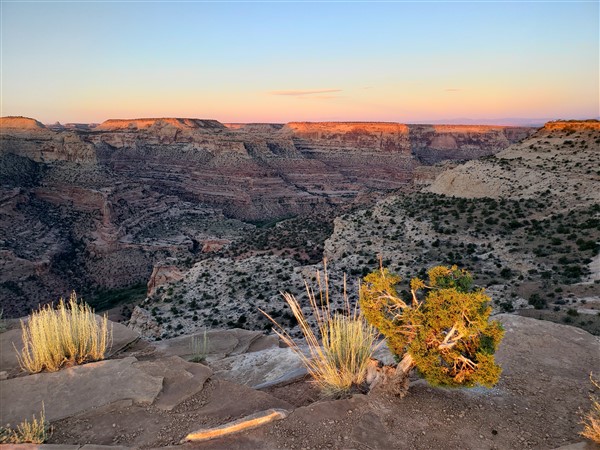 The wedge is a canyon (kinda like a mini-grand canyon, but WITHOUT the smog) within the swell. The swell itself is a geologic feature known as an anticline (my Nine Mile Canyon post details the geology a bit.)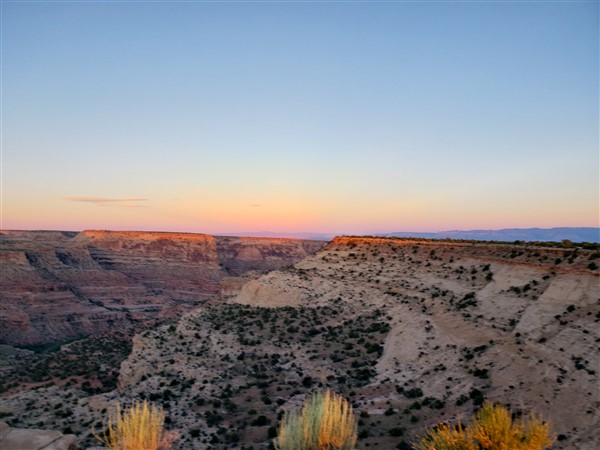 What impressed me most about this canyon is its INACCESSIBILITY for humans unless you're willing to climb down what looked like some very technical rock trails that descend the 1000 – 2000 ft. to the valley floor. As you study the landscape, the San Rafael river runs through it, but there are no roads – and it appears no easy access into the valley. Although some day, I plan to return and try hiking in at least towards the swell from "swinging bridge" (see map where it shows San Rafael bridge.)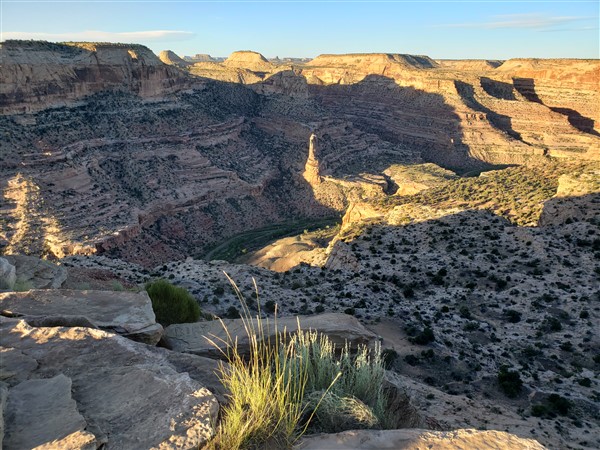 Incidentally, there are two campgrounds at the swinging bridge – one just north of the river, one just south. There may be a bit more space for larger campers there, but if you can't fit in one of those sites, the road between the wedge and the San Rafael Bridge affords many dispersed (and free) camping opportunities. In fact, some of that region actually affords a cell signal (Verizon.)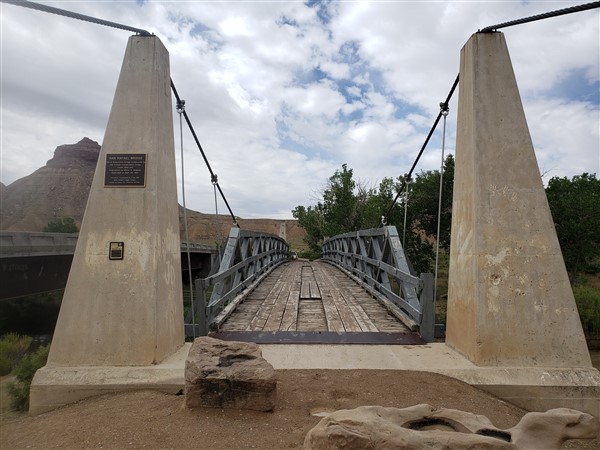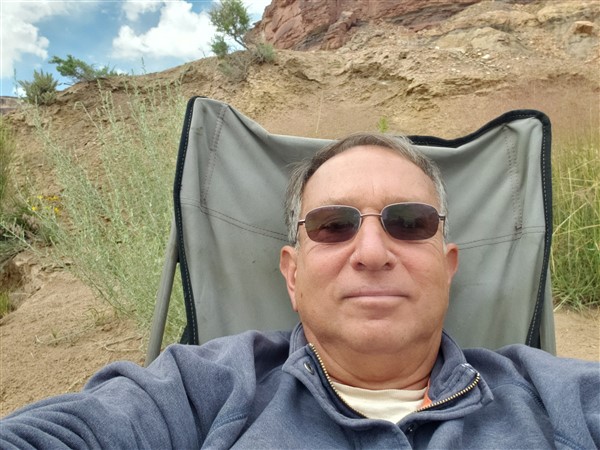 Considering the RV Lifestyle or upgrading? Consider my Concierge RV Buying (and Selling) Service to help you save time, money and aggravation!
Huntington Utah
Huntington is a great little town. A couple of really good restaurants (The Ponderosa and a Mexican place) and a really good grocery store. The post office is helpful if you opt to get mail delivered there (I use general delivery as I travel.)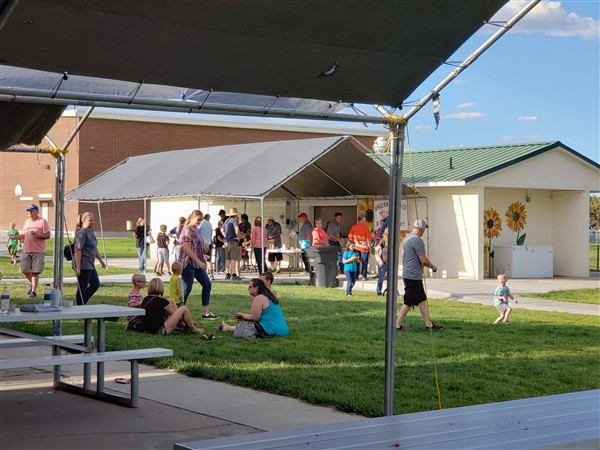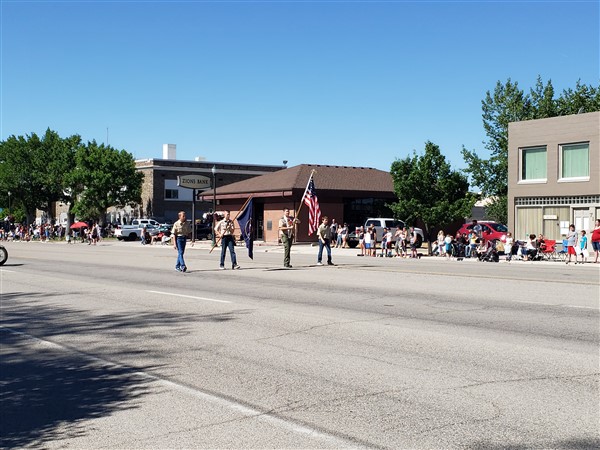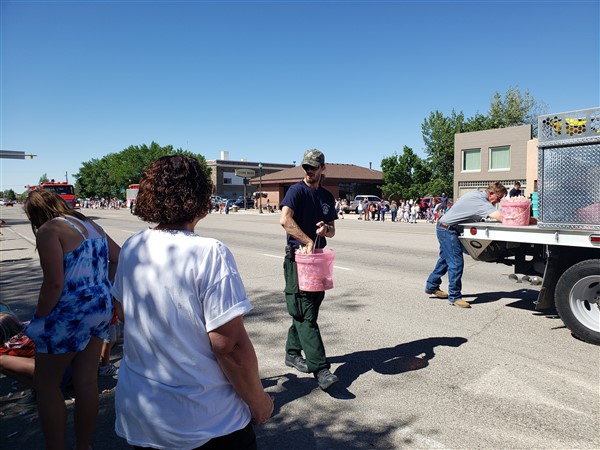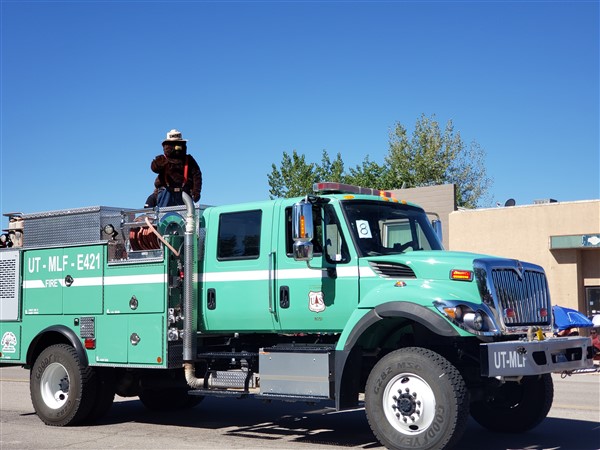 As always, THANKS FOR VISITING! If I may, I encourage you to visit my recent post about RV'ing, your health and a medical breakthrough (and where to camp in Vegas) – it really is very worthwhile information.
If you enjoy my posts, please subscribe below. I do not share your info with anyone and only send emails when a new article is posted…