Highlighting what I learned while at FreedomFest – and Where to Stay while RV Camping in Vegas
I may not know much, but I do know one thing – especially after my heart attack about 6 months ago (Feb 2019) – if you don't have your health, you have nothing – especially in the world of RV life and RV travel. Fair 'nuf?
It is with that spirit I choose to share with you something that truly blew me away while I was at the FreedomFest conference last month. As I promised back in July, there are several things I ran across while there in Vegas I intend to share with you over time. This is by far the most powerful – but I chose not to save "the best for last."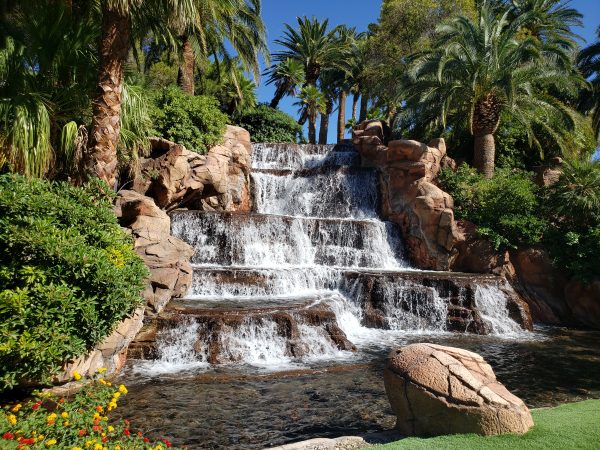 While these posts about FreedomFest are not specifically about RV'ing like product reviews or great places to visit, they are highly relevant to many of my readers as a great RV lifestyle requires GOOD HEALTH, so, as the developer, and chief editorial whatever, I choose to share!
To brief you, FreedomFest itself is a non-profit Libertarian conference attended by folks who I believe share much in common with most (all?) RV'ers – a life that values freedom, liberty, and independence.
The RV Life virtually REQUIRES Good Health
Allow me to begin my main thought today with this… think back to the early 20th century. It was UNcommon to live past 70; many didn't live past 60. Then… lifespan jumped – rapidly. This jump can be attributed to advances in medicine (antibiotics), sanitation (disinfectants) and water (treatment). Here's where I'm going with this… What if a medical advance could create yet another 30-year extension in our lifespan? Would it be hype or impossible to believe this could occur?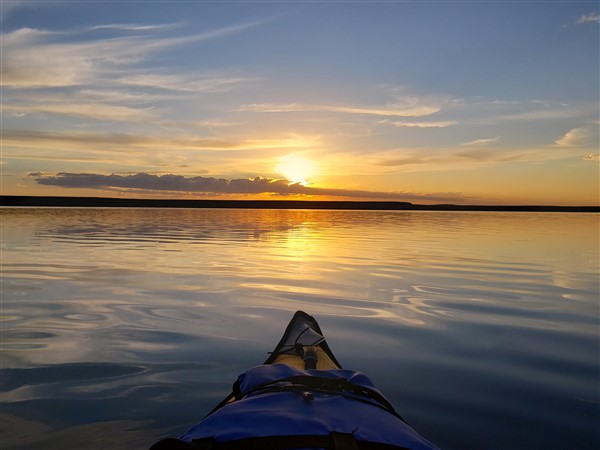 Well, at FreedomFest I ran into a company that is working on potentially accomplishing JUST THAT (my words and interpretation.) I'm going to introduce you to a REAL company that is undergoing actual clinical FDA testing as we speak and is on track to release a "molecule" designed to address (potentially CURE) such "minor" concerns as diabetes, heart disease, stroke, Parkinsons, ALS, MS and more.
I'm not sharing this so I or they can sell you anything. I'm sharing this because YOU and I are LIKELY to succumb to ONE of the diseases I rattled off in the previous paragraph. While I knew, prior to my heart attack that heart disease and stroke are the #1 killer in our nation, I did not know that 1.5 MILLION Americans suffer a heart attack EACH YEAR.
If we could cure these diseases – NOT just treat them or slow their progress, but CURE them, that would be a big deal, right? Well, with those thoughts, I turn your attention to the video below –
Zhittya Regenerative Medicine, Inc. – soon to be a household name?
The company? Zhittya Regenerative Medicine Inc. The following 1-minute clip from ABC Health News spoke volumes to me…
Well, I'm excited both about this info and to share it with you! Frankly, and to the point, I'll share this – in addition to looking forward towards FDA approval should I need further action with my heart, I decided to invest in their Pre-IPO. I hope to never become a heart patient again, but if the trials continue to advance and go well, it will prove to be a great strategy for treating (and curing?) some of the primary conditions many of us will ultimately succumb to – and as an investor, a great investment!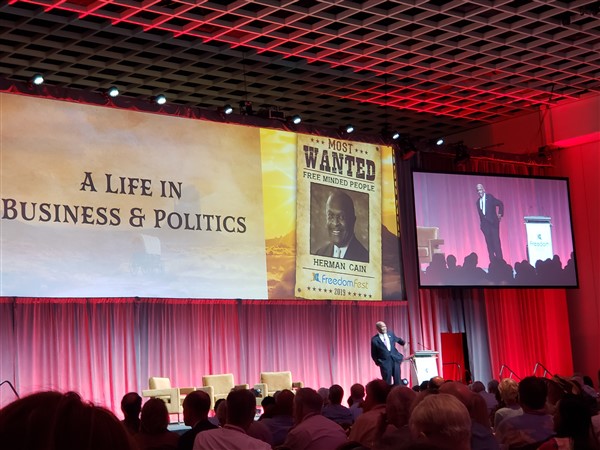 As a courtesy to you, my readers, if you're interested in learning more about the pre-IPO, contact me privately (traveler@rvacrossamerica.net) and I'll be glad to speak with you, get you more info (the same info I reviewed) and if desired, refer you to someone who can answer your questions.
If you find the information about Zhyttia and what they're doing to be as compelling as I do, I have linked a recent medical research presentation by Dr. Jack Jacobs below.
While at FreedomFest, I did record more video about Zhyttia and their research and will likely post additional videos in the near future. And YES, I know I've promised you some VERY inspiring video and stories from the San Rafael Swell in Utah – and those posts and videos WILL see the light of day soon!
First VERY TENTATIVE signs of Autumn…
The days are starting to cool off! Its mid-August and Summer here in the north is getting a "bit long in the tooth." Today as I write this I'm still in Emmett, Idaho (my written preparation for an individual post often spans a few days) and while daytime high temperatures were OVER 100 a couple of days ago, today, we may not see 80!
I'm likely to head for higher altitude soon in eastern Oregon – and yet another spectacular lake – and the weather forecast suggests a "tinge" of Autumn with overnight temperatures in the low – mid 40's!
With cooler temperatures coming soon – I should remind you, if you spend winter in your RV in a colder location, I had some great skirting work done in Boise, Idaho and it continues to hold up VERY well. You may wish to check out my story – and strong recommendation HERE. I have remained in contact with the owner and I know at this time of year, he has a light schedule, but as we roll into late September and October, his backlog for appointments grows rapidly – just a quick word to the wise!
RV'ing into Las Vegas – Where to camp…
When I spent a full week in Vegas in July, I was concerned about a few things: how to safely enter and travel within the city while pulling my 35 ft trailer; where to stay that would be SAFE, and AFFORDABLE.
I found Kings Row RV Park – a well established RV park in a relatively quiet neighborhood on the east side of town – about 6 miles from the "Las Vegas Strip" (Las Vegas Boulevard) and all the casinos/hotels. Access from the north is best via the Interstates (15 and 515). You will do somewhat of a loop to get to the east side, but I encourage you to NOT be tempted to take a "shortcut" through North Vegas – as I understand it, some parts of North Vegas are VERY "sketchy" and not worth traveling through.
Here's what I found at Kings Row – it's a quiet park, it's SAFE, and they have an office that will receive packages for you. I was assigned a pull-through site, with sufficient room for my truck and trailer. I was able to ride my bike every morning (it reached 90 most days BEFORE 8am) – and I felt no risk to leaving it outside (locked up.) There's also a laundry on the premises. The site was a full hookup and 50A, though several sites have only 30A.
Fees Charged at Kings Row RV Park
Kings Row's fee structure is a little different from any other park I've ever stayed at. The daily fee (full hookup) is $25. plus tax. Simple enough. But the weekly fee is about $94. (a GREAT weekly rate!), however taxes are high, with tax you'll pay about $106. AND they meter your electric – which for a week is NOT inconsequential in July! The average afternoon was OVER 110F for SEVERAL hours – after the full week, my electric bill was about $44. All-in-all, $152. for a weeks stay in my RV in Vegas was not too shabby!
Best ways to travel around Las Vegas
Since I was there for a conference on "the strip" – about 6 miles away and I have a full-sized F250. I elected to use Lyft and Uber ride-shares. They both offer a "$4/ride discount on your first 4 rides" – which reduced my per ride cost (with tip) to just over $10.
I found both Uber and Lyft to be quick, efficient, and interesting. The alternative was to drive to the strip and park in a garage. A questionable choice for a vehicle nearly 7 ft tall and over 20 ft long, AND parking fees are typically $15. per day – in unsecured garages. So… the rideshare system ended up being almost the same cost and FAR more convenient since I got door to door service!
All in all, my trip to Vegas was FAR more pleasant than I expected. When I first referred to heading to "the belly of the beast", I was truly expecting the worst. While HOT, it IS tolerable and evening breezes with temperatures around body temperature were definitely tolerable. My camper (WELL insulated) was able to stay 15-20F below the outside temperature – but my a/c DID get a workout! Heck, I may do it all again NEXT summer as FreedomFest was a wonderful experience – and I highly recommend it to all. In the casinos, the most objectionable thing I find is the indoor smoking – especially in the restaurants/cafes. Its a throwback to the 1970's and is (in my view) disgusting.
Like the content? Want updates when I post more travel and informational stories? You can subscribe below – and – I NEVER share your information.
#FreedomFest
#FFest19
#RVLife
#RVLifestyle
#medicalbreakthrough