Buying a camper? Help is here!
Camping is LOTS of fun and a great family (or individual) lifestyle – whether as a weekend warrior or as a full time traveler, but lets face it, the process of selecting and buying a camper has many potential pitfalls.
In an industry where MOST RV campers (trailers and motorhomes) are built to very low standards and many dealers resort to actions that are designed to simply extract more of your hard earned money from you there has to be a better way!
RV Across America(.net) Concierge RV Buying (and selling) Service
Allow me to introduce you to our Concierge RV Buying (and Selling) Service. Looking to buy a camper (trailer or motorhome) but you're not sure which brands (manufacturers) are best to go with, what length is optimal for your use, and the relative attributes of various floor plans?
RV Buying Help is here…
We're here to help you with the process by becoming your "guide by your side" and when it comes to identifying "the one" that meets your needs (and budget), we're here to act as your negotiator and more!
Simply put, with our RV Buying Service we will assist you at all stages of the purchase – including navigating the myriad of fees some dealers try to charge and… advising you on what offers the dealer may present at your closing that you should consider or reject outright – and what these offers should cost. (Be sure to check our reviews at the end of this post.)
During our initial conversation, we will discuss your wants, needs and budget, along with the geographic reach of our search for your new (or used) camper. We will have a frank discussion about which campers (brands) are well made and which are worth avoiding with no bias of having inventory on one particular lot that's "gotta go."
You see, when it comes to finding the RIGHT camper for you, we're not limited to any one dealer and the campers on their lot – our search for your ideal camper can be nationwide if you like! We're also going to have a talk about "new" vs. "used" campers and which path may be best for you.
When it comes to camping and RV campers – we have experience
Alan, the developer of our RV Buying Service has been a full time traveler since December 2011 and has been active in RV Consulting and Sales for the past 9 years now. He knows which campers are worth your hard earned money – and which are not AND what you should be paying for it – whether new or used.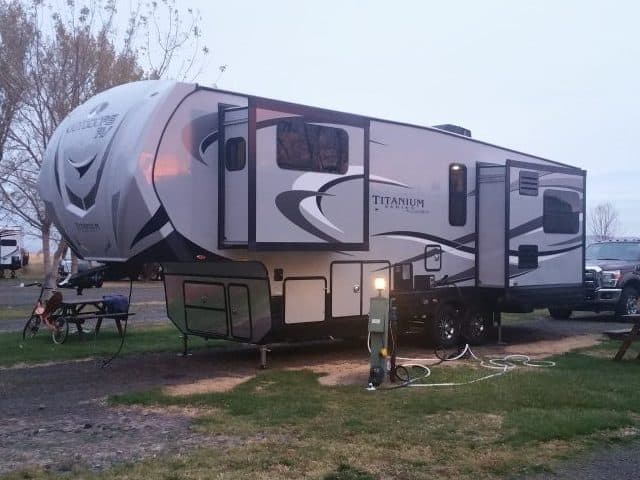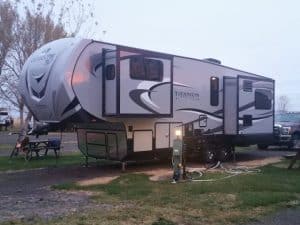 To learn more about the camper Alan selected for himself AND what he looked at in its design and engineering that matters – click HERE. To gain a sense of who Alan is and his depth of knowledge and experience, please review the posts right here on RV Across America.net
Through our RV Buying Service, we WILL negotiate the BEST deal for you on the camper YOU want.
We will contact the seller (whether it's a dealer OR private individual) on your behalf and simply put, get you the BEST possible deal. We will also advise you on after-market options – you know, the ones you're hit with in the dealers finance office. Some are worth considering, some are not. We can also provide advice on obtaining a RV loan and what a good loan looks like.
Our Concierge Buying (and Selling) Service can literally save you thousands.
Quoting Alan, "Effectively, what I do is become your advisor and your advocate. Unlike an rv salesman, I do not have any inventory staring at me outside my office – so when we talk, I help you identify the right camper for YOUR needs – and in doing so, avoid all the absolute JUNK made in this industry (especially in the towable world.)
Then, I go to work for you, locate the camper, and then negotiate for you. I'm a good negotiator – I know what these things can sell for AND I'm not emotionally invested in the purchase. So… in that sense, I keep YOU in check! (and save you $ in the process.)
"I'
ve been in the industry, so, i bring my experience to the table."
Concierge RV Buying Service Fee…
Our fee? Its simple – $625. one time fee and we become your consultant, 'your guide by your side, who also has your back', and negotiator through the entire buying process! Interested? Contact us at traveler@rvacrossamerica.net or text us at 307 269 2546 and we will call you back.
Selling a Camper?
Lastly, if you have a camper and want to sell it, don't trade it in and lose big time on a dealer's offer. Dealers often "hide" what they're really giving you for your trade!) We will get you far more by selling it privately.
Here's how it works – you supply us photos of your camper, we will have a frank discussion to set a realistic price for your camper and then we will proceed to post effectively worded and structured ads for you to get it sold.
The prospective buyers initial contact will come to us. We will answer the prospective buyers questions and screen them to insure they're serious AND qualified – and NOT scammers! For those who are, we will pass them onto you to let them see the camper. When it comes to negotiation, we're there to assist right up to the point where the buyer is handing you cash! Our fee for selling your camper is a one time $750. fee.
A special offer if you're SELLING then BUYING…
If you're looking to sell your camper and then buy a new camper, we will handle both transactions for a fee of $1200. 
Does our Concierge Buying and Selling service sound fair to you?
Feel free to contact us at traveler@rvacrossamerica.net or via text at 307 269 2546.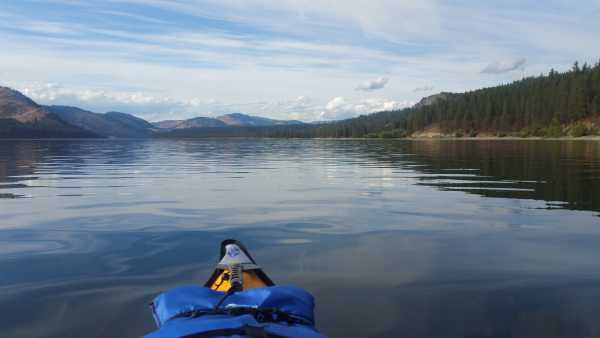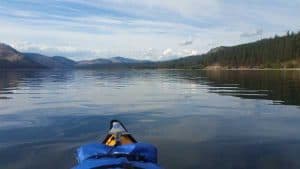 Be sure to check out reviews of our RV Buying Service posted below by our highly satisfied clients…