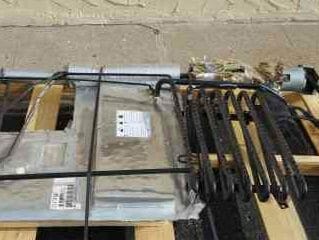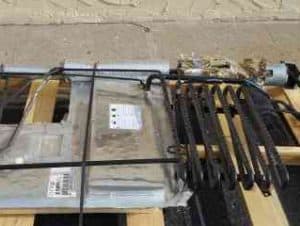 You're looking at my RV refrigerator's cooling unit. It failed recently. No particular reason – it just failed. Cost? Over $2500. IF I didn't have an Extended Service Contract. With the contract, $100. out of pocket. About 15 months ago my landing gear failed. The motors wear and frankly are under-powered to begin with. Cost? $620. without an "ESC", with it, cost was $100.
Needless to say, if you ask me, do you think I'm glad I have a ESC?! That said, not all ESC companies are the same. Most contracts read the same – they cover "components" which include the refrigerator, air-conditioner, hot water heater, landing gear, slide motors, valves, water pumps, and much more. BUT – simply put, some pay the claims while others find ways to dodge claims…so be careful!
Remember – Extended Service Contracts are offered for all types of products from cars to home stereos. In most cases, I simply say "thanks but no thanks" – BUT – when it comes to a RV, think of a "rolling earthquake" as your rv travels down the road and consider all the components installed that can (and will) break and ask yourself – do YOU want to be "on the hook" for those expenses?
I will say this – I work with a company that IS reputable and DOES pay their claims and the prices are VERY fair for what the contract will cost you. Contact me if you want a quote. You can email me at: traveler@rvacrossamerica.net