Exploring Nine Mile Canyon, Cedar Mountain Overlook, Gordon Creek Falls, and Helper
I only say "really" because Wellington Utah is just a place to lay your head at night. I stayed at the National 9 Inn's "campground" which is more of a gravel/sand/weeds parking lot – BUT – the sites are level, they have a greatm indoor pool (and its clean), there's a cafe on site AND the overnight rates are CHEAP – nightly $24., on a weekly basis about $21 per.
So… why Wellington? Well, as I revealed in my sub-heading above, Wellington became my starting point for exploring all of the above. Helper deserved its own post and can be found HERE. In this article, I will detail each of the other 3 – Nine Mile Canyon, Gordon Creek Falls, and Cedar Mountain Overlook.
Nine Mile Canyon
Nine Mile Canyon is a full day's exploration on its own. The map below details the region. The map is part of what's available CastleCountry.com – a site dedicated to featuring the region. The map will help to supplement my video (below) as I condense a full day's drive through the canyon to just a few minutes.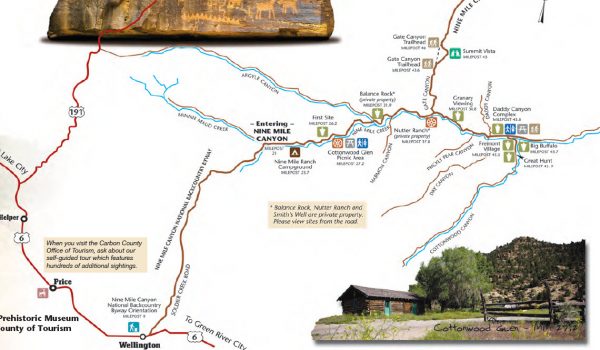 Nine Mile Canyon which is actually 40+ miles long got its name according to the following story: "John Wesley Powell led a government expedition through Utah in 1869. He had a topographer with him by the name of F. M. Bishop. Bishop did a nine-mile triangulation drawing, which he named Nine Mile Creek. The canyon was subsequently called Nine Mile Canyon even though the canyon is actually 40-miles long. Maps presented to Congress by the Powell expedition clearly have Nine Mile Creek and Bishop Ridge labeled." Source (Gotta love a government expedition -only they could name a 40 mile canyon "Nine Mile Canyon"!)
***It's hard to believe I've been full timing for nearly 8 years! If you are thinking about getting a camper (motorhome or trailer) – and you'd like a "guide by your side" – basically someone who HAS YOUR BACK and will work with you through the entire buying process then check out my Concierge RV Buying (and selling) Service HERE***
Note: Full Resolution Images are available upon request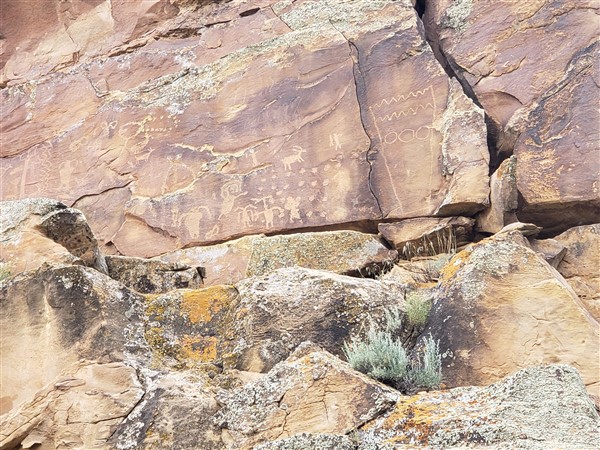 Entering Nine Mile Canyon
The easiest entrance is just about 4 miles southeast of Wellington, Utah. From there, you drive about 21 miles before you enter the actual canyon. In the process, say goodbye to any cell phone signals! (There is also an entrance from Duschene to the north of the Canyon, it brings you in "mid-canyon" as opposed to the Wellington side which brings you in at the entrance.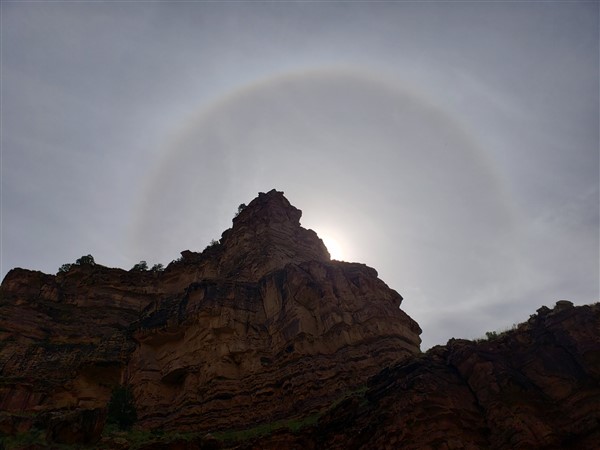 Sirius radio still works – I still recall driving through the Poconos as a child in the late 60's trying to listen to my AM transistor radio – losing the weak signal in every valley, and continue to be amazed that you can listen to Bruce Springsteen concerts on Sirius in one of the most remote locations anywhere!
Once you enter the actual canyon, most of the sites to see are in the next 25 miles. Beyond that point, the ONE road quickly becomes less hospitable and an ATV might be a more appropriate means of transportation.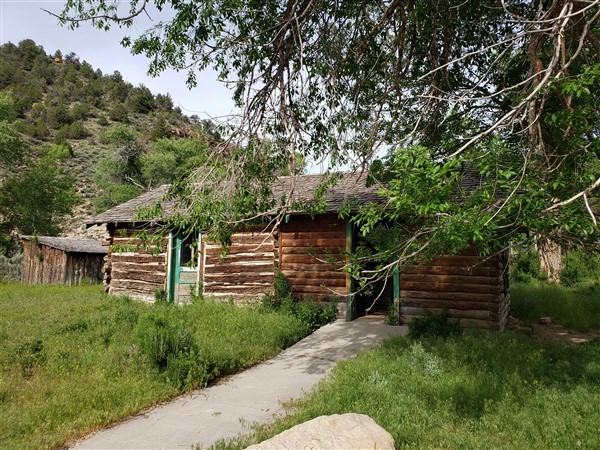 Tips for successful travel in Nine Mile Canyon
Bring water! It's DRY here! It can also get HOT. I went on a day in mid-June that was unusually cool (mid 60's during the afternoon.) As I write this in mid-July, I'm sure the region is well over 90F in the afternoon. You're also at about 6000 ft. elevation – bring sunscreen!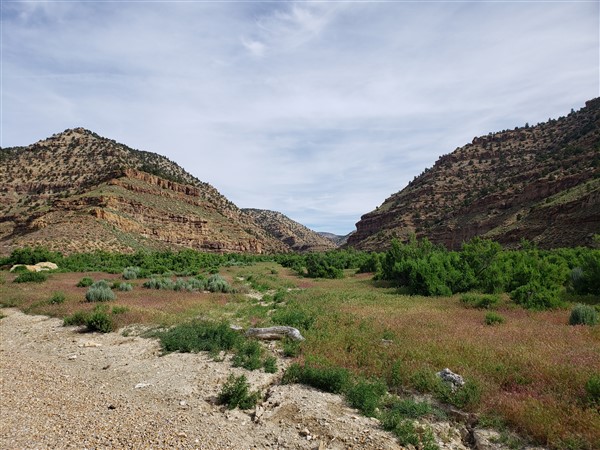 ***Searching for FREE campsites? Really! You'll definitely want to check out Boondockers Welcome HERE***
Nine Mile Canyon is a remote and once you get off the paved/gravel road, a very rugged region to travel through. Its main claim to fame is pictographs and other forms of wall art in what some describe as the world's longest outdoor art gallery! This "art" is actually communications to our civilization from other civilizations long gone. Perhaps from 1000 – 2000 years ago.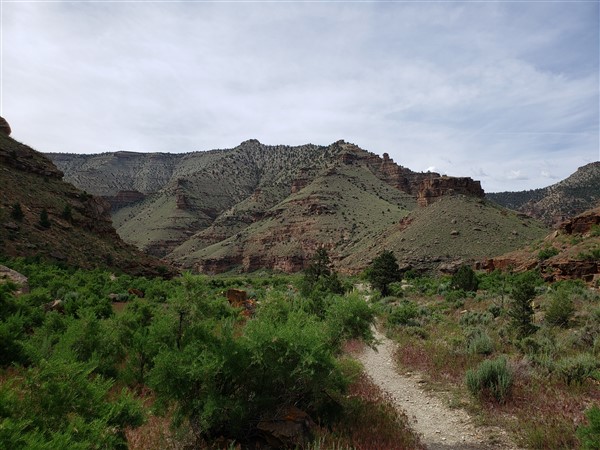 I must note that as amazing as these drawings and communications are, it is disturbing to see the etchings from more recent visitors – lowlifes in the late 20th and early 21st century who felt the need to carve their initials and such near (or over) some of this ancient work. The National Forest Service and National Park Service have done their best, short of manning each site, to encourage visitors to not deface the rock walls.
The canyon is also at the northern end of what is arguably one of the largest undeveloped regions in the lower 48. There is literally 60 miles of "nothing" from Wellington to Green River.
What falls between? South of the canyon, you enter the San Rafael Swell – which will be the subject of an upcoming post and required several visits – and I still explored only a small percentage of "The Swell" as locals refer to it.
I found it interesting how archaeologists tell us what the drawings may mean – but as I spent time at some of the sites, I listened to young kids give their own interpretations and felt they may have just as good a handle on the long gone authors intended message!
Daddy Canyon – within Nine Mile Canyon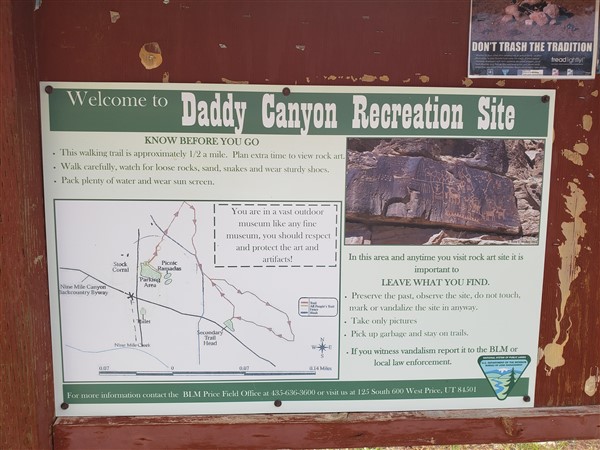 There are several canyons you can access from within the Nine Mile Canyon, some by foot, some by vehicle. Among all I visited, Daddy Canyon stands out.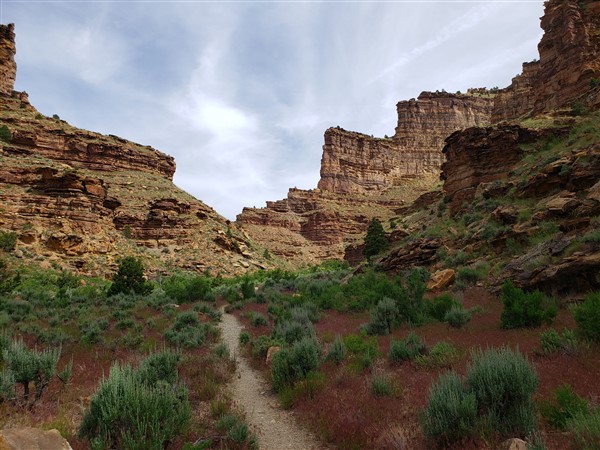 One of the most impressive sites is at the mouth of Daddy Canyon. One can easily spend an hour or two on a short hike exploring this region, studying the pictographs and admiring the regions natural features which include vertical cliffs and layers upon layers of sedimentary rock – rock that once formed in shallow seas millions of years ago before regional uplift (rising of the continent) and subsequent erosion (largely due to flowing water.)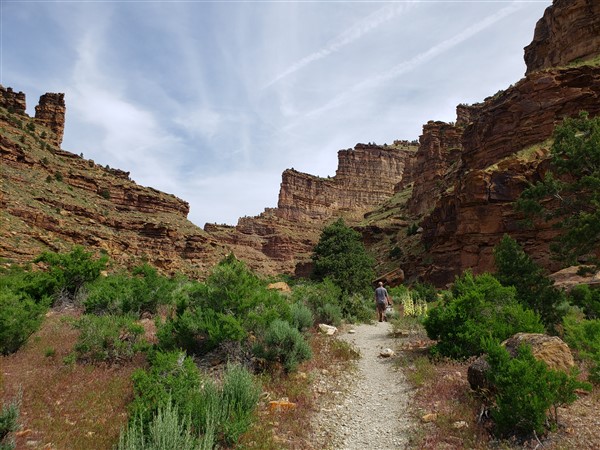 The Great Hunt
The Great Hunt is a very impressive pictograph that likely depicts a hunt. It is at the end of the easily navigable road. From there, you'll then have a return drive of at least an hour (more likely 90 minutes) get back to Wellington.
Need RV Accessories? I've compiled a list of "the best stuff" – and at great prices…
Hike to Gordon Creek Falls
This relatively short hike near Helper gives you the opportunity to see a nice waterfall and get into a remote region within minutes of Price and Helper. Enjoy the slideshow below! It roughly details my hike in and out – about 2 miles round-trip with a total vertical change of about 1300 ft. (down and up.) You'll note there is a stream you have to cross at one point – have appropriate footwear to handle this.
Cedar Mountain Overlook – gateway to the San Rafael Swell
From a scientific standpoint, here's what the Swell is…
From utah.com, "The harsh elements beat against this dome and eroded it into a wild, broken array of multi-colored sandstone. Wind and water carved this jumble of rock into incredible formations as buttes, canyons, pinnacles and mesas emerged, making the Swell one of the most ruggedly beautiful pockets of terrain in the world. That was how this area came to be known as San Rafael Swell."
The "swell" is actually a large geologic feature known as an "anticline."
What "The Swell" is to me is a giant landscape filled with wonders – overlooks, canyons, rivers, other weird geologic features, lots of red rock, some pictographs, and lots of "remoteness."
The drive up Cedar Mountain is doable by most vehicles, but a 4×4 is recommended as some parts of the dirt road are washboarded, uneven, or potholed. (This is all the more reason to travel in a trailer and have a truck to get around!)
Access once again from Wellington is excellent. Please refer to the map below.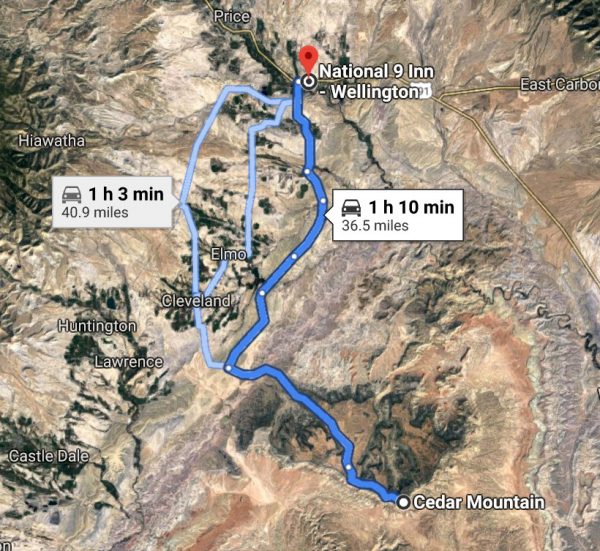 The Cedar Mountain Overlook is at about 7600 ft., most of the photos below are from the overlook, however from the overlook, the road continues and there are a few "hidden" picnic areas. You're overlooking the San Rafael Swell – much of which is more than 1000 ft. below your elevation. The next post in this series is a visit to "the Wedge"
A closing thought – I'm trying to put together solid and worthwhile content. Please let me know what you think in the comment section below. Also – want to be notified of new posts? (Lot's more is coming!) Please fill in the form below – and/or – subscribe on YouTube.
Oh… and beginning Monday July 15, 2019, I will be in Vegas for a week. Four of those days I'll be attending the FreedomFest conference – and reporting what I learn back to you! In the area (Vegas)? Let me know!
#FFest19