With rapidly rising food, fuel and EVERYTHING costs this Spring – costs that largely continued to rise all summer, I knew I had to be a good steward of my resources and travel smart this summer. I'm pleased to report to you, I did! Here was my game plan (with lots of details of where I stayed and what it cost)…
Before I get into my story, here's the latest via video – some early October updates AND an inspiring drive from Saratoga to Wheatland (gotta love dash cams!)…
Vernal and Saratoga…
When I left Vernal, Utah in May after staying on a monthly basis for about 2 months (monthly stays are the most cost effective at rv parks), I traveled to Saratoga, Wyoming for a couple of weeks (through the Memorial Day weekend.) I stayed at Fossil Valley RV Park – right in the center of town (across from Smiths Grocery.) Rates now (fall '22) are running $700/month plus electric. This is in contrast to $55/night!
Note: Always know where you're going to be and plan to stay put over a holiday weekend! Saratoga offers hot springs, great access to the Snowy Range (between Saratoga and Laramie), a relaxed town run lake front campground where you get electric for $15/night. There typically is a problem with Saratoga Lake in late summer and this is discussed in my recent post about Saratoga, but there is MUCH more to do in Saratoga and the Snowy Range!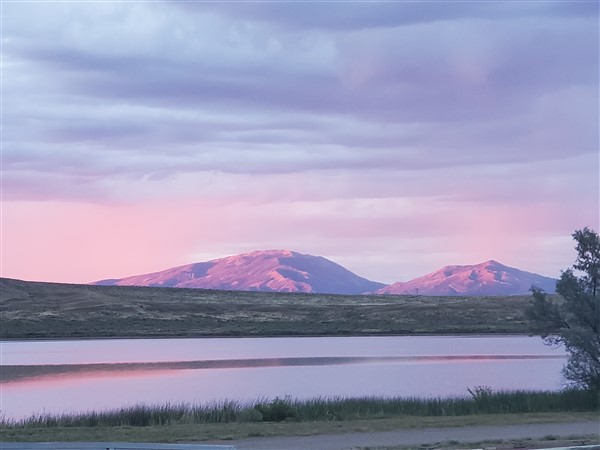 Wheatland then onto Edgemont
After a couple of days in Wheatland to shop and relax with a free RV site provided by the community (donation suggested), I headed to Edgemont, SD for two months (Jun/July.) Edgemont is a sleepy (dying?) town on the edge of the Black Hills, but it has some great people and I enjoy my time there biking, kayaking at Angostura Lake (about 30 min. drive) and exploring the Black Hills. Custer and Hot Springs are both within 45 minutes. The monthly rate in Edgemont for next summer will be $450. (incl. electric.)
Casper, then… back to Saratoga
During August, I spent time (about 9 days) in Casper (saw friends and had some good meals), then a quick return to Saratoga (can't get enough soaks in their hot springs), and then a couple of weeks in Ririe, Idaho (Juniper Campground) before returning to Wyoming. In Casper, I like Ft. Caspar RV Park – affordable (for Casper), and great management. Also an easy in and out.
A quick word about Rock Springs…
I did overnight one night in Rock Springs, Wyoming. The town isn't much BUT it does have a very cool 50's style burger joint; a great coffee shop in the old train depot, and good shopping including a fully stocked Smiths Grocery (my choice when available in a town) – generally their produce is fairly priced and good quality. In Rock Springs, the fairgrounds are probably your best bet – 33./night (incl tax) for a full hookup.
Ririe, Idaho (and environs)
Juniper CG in Ririe (near Idaho Falls, Rexburg, St. Anthony and not unreasonably far from the Island Lakes region (located on the way to Yellowstone NP) and West Yellowstone, Mt. (gateway to west entrance of Yellowstone NP) has 3 camping loops, two are not reservable, hence, if you arrive on a Monday or Tuesday, you're almost always guaranteed a site! (The same is true of Saratoga Lake.) Juniper offers (mostly) full hookups for $30/night. No weekly rates, but given how absurd some rv park rates have become, this fee is quite reasonable. You're also along the Ririe Reservoir, however access is not as simple as walking out your door and into the water!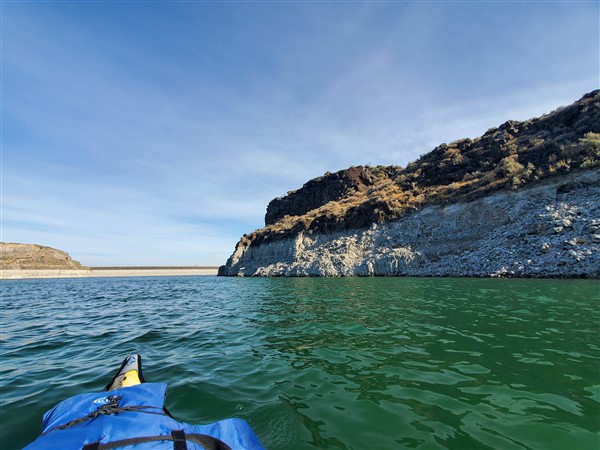 Ririe however IS near Heise Hot Springs – a local place to soak (not a very secluded or natural environment) AND in the summer they have an olympic sized pool largely to play in (not for lap swimming.) While in Ririe, I like heading to Wes Diest Aquatic Center in "IF" (Idaho Falls) – lap swimming and a hot tub for less than 5.00 per visit.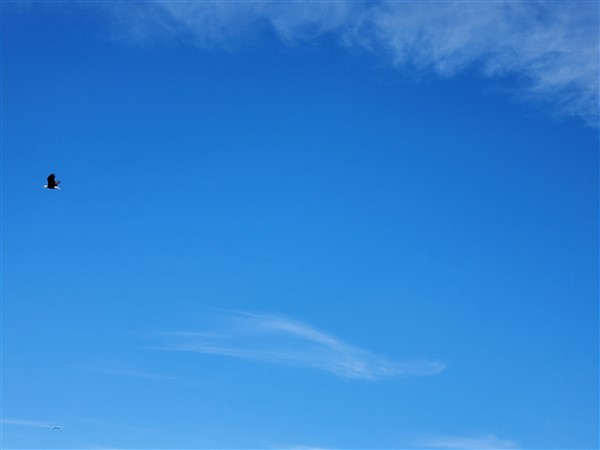 Eagles at the Ririe Reservoir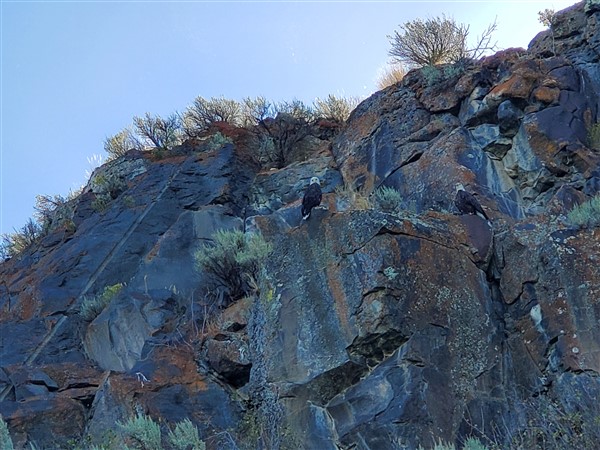 Projection on RV Park Rates – RV Prices and more…
A quick note on RV park rates: I expect as the economy continues to be driven into the ground by you know who, I expect there will be fewer travelers "on the road" next Spring and Summer. Fuel prices are also likely to resume their rise after the November elections. In fact, as of this writing at the end of September, fuel prices are beginning their move up again.
These trends will impact many, many aspects of RV life. RV parks will have to lower their rates or more likely "advertise specials" to attract visitors and supporting businesses (largely tourism related, but don't forget restaurants) will suffer. Already this summer, I've noticed far fewer people eating out. I myself have opted to eat at home, not only to save a few bucks but more importantly, I *finally* "get it" and am eating in a FAR healthier manner than I ever have and in just a few weeks, I'm already reaping the benefits of this decision.
As to those who utilize my Concierge RV Buying and Selling Service, I am still managing the sale of campers – but I advise my clients to "price aggressively" and for my clients who are using my services to buy a camper, I'm "going for the jugular" to get them the best possible price for their next (first?) camper. I've already seen massive changes in RV prices since Spring, and I fully expect that trend to continue through fall into the winter and next year.
Ok, back to my summer travel story…
I was in Ririe to check in with my Idaho Falls Cardiologist – potentially to become my FORMER cardiologist soon – but more on this in an upcoming rant on medical service providers and the Idaho Heart Institute in particular.
Soda Lake
I stayed in Ririe through Labor Day and then hit the road – back to Wyoming. This time Soda Lake – which is a story unto itself! (See next post – coming very soon.)
Autumn has arrived!
Hey, all for now, but as it is late September as I write this, I would be remiss if I did not note that if you plan upon winter RV camping, a RV skirt would be a VERY wise investment – I have information here on who I used and WHY… RV SKIRTING. Oh, and yes, I can still get folks who reach out to me the best possible deal with this skirting shop in Boise, Idaho.
That's it for today… if you like my content and wish to be notified of upcoming posts, please subscribe below. And… THANKS!