Greetings from my current home on the road: Vernal, Utah. As planned, after leaving Boulder, Wyoming on March 23, I'm staying as a "monthly" at Fossil Valley RV Park, located in the center of Vernal's commercial district. I'm within easy walking distance to Smith's Grocery, many restaurants, the CalRanch store, and much more. From an earlier post, I'm sticking to my plan. I'm continuing to live the RV Life, but controlling costs as monthly rates are a fraction of weekly (or daily) rates at most RV parks, and traveling by foot, trike, or my NEW truck (detailed post coming soon) – while the camper sits for just a while is greatly reducing fuel costs!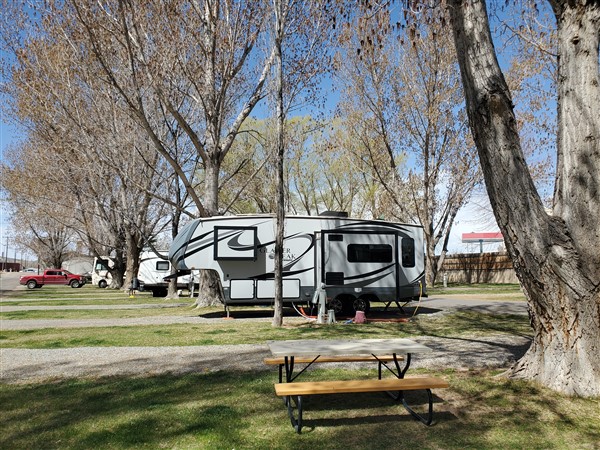 A quick note about Fossil Valley RV Park
I want to share some inspiring (well, at least to me) video from recent travels through this region. First, Fossil Valley RV Park in addition to having an excellent location, is run by very accommodating hosts and has very reasonable rates – especially for monthly visitors. It is safe and a relatively easy in/out. They offer full hookups, pull thru sites, along with a shower house and a laundromat. Further, as mentioned earlier, it is literally walking distance to many businesses.
Vernal Utah – A Visitors Perspective
Vernal Utah is a nice little, friendly, very low crime town located just 33 miles west of the Colorado border. To the north, you can easily access Steinaker State Park and Red Fleet State Park within minutes. Each has camping, though Steinaker's is MUCH nicer (see the video.) Each state park has a small lake – great for small motorboats OR in my case, kayaking! As I noted in my earlier post, I've been kayaking in Steinaker Lake since I arrived here in late March – and even when most of it was still covered by ice!
Vernal is also a GREAT place to visit in Spring. While the mountains of western Wyoming (and many other locales) experience mud season, and chilly rainy/snowy weather, Vernal is (relatively) dry and VERY temperate. As I write this on April 22, we've already experienced several days in the 70's. This has enabled me to go biking and kayaking on several occasions thus far. Had I stayed in Boulder, I would have had few opportunities to do the same.
The Flaming Gorge
Farther north, into the Uinta Mountains (actually just north of them) and still in Utah, though on the Wyoming border is Flaming Gorge. About a 90 – 120 minute SPECTACULAR drive from Vernal, the reservoir here is much larger than either Steinaker or Red Fleet, and there is a LARGE campground run by the Feds – Lucerne Campground, so if you have the National Park's Senior Pass, you camp at half price! I wrote a post HERE a while back looking at RV Camping options in and around the Flaming Gorge. Be aware – if you camp in the Flaming Gorge, services are LIMITED. The only nearby grocery store is in Manila, Utah – a SMALL town and its kind of a general/grocery store. The nearest REAL grocery stores are in Vernal and Green River, Wyoming.
Pelican Lake
Pelican Lake located at 4800 ft. elevation (about 600 ft. below Vernal) is nearly a freshwater swamp in some places. This is quite an unusual environment for an arid/desert region! It is a relatively large lake, larger than either Steinaker or Red Fleet, and is only about 20 minutes to the southwest outside of Vernal. I've made two visits there thus far, and will likely make more! You can see the snowcapped Uinta's north of the lake as you paddle among the birds that populate the lake.
There is a BLM campground at the south end of the lake. Cell service is marginal there, and there are only pit toilets, otherwise its dry camping. The three large group sites are along side the water, but they're only 35./night; there is a loop for individual sites and those check in at 15./night. Of course, pass holders pay half as its federal land.
Easy access to Colorado and…
The other day I made a run across the border (to Colorado), mostly to check out the dispensaries. I love the salves you can buy there as they are the best anti-inflammatory/pain relieving topicals I've found. While each of the 3 dispensaries in Dinosaur (about a 30 minute drive from Vernal) had some product, none had my favorites so I returned empty handed!
If you choose to travel deeper into Colorado, Grand Junction to the Southeast is an easy drive, as are Craig and even Steamboat farther east on US 40. If you're looking for well stocked dispensaries, Steamboat has several.
On the way back from Dinosaur, I stopped to photograph Blue Mountain and take a short walk to a canyon near a roadside scenic stopping point. Its definitely worth a stop and from the linked text in this paragraph, probably worth a re-visit to explore further!
This stretch of road between Vernal and the Colorado State line is also near Dinosaur National Monument. The entire region makes good use of its history as an ancient shallow seabed rich in fossils and even sports a solid dinosaur experience at the Natural History Museum in Vernal ($8. for adults, $4. for seniors.)
The Giant Pink Dinosaur with Eyelashes
Vernal certainly makes good use of its reputation as a haven for dinosaur buffs. You are greeted as you arrive from the east by a giant, pink dinosaur! Given the geologic history of this region, there are opportunities for fossil hounds and more.
A word about local Vernal businesses…
My new truck has arrived! I'm now working with some local businesses to address hitch needs and more. I must note that each business I've delt with goes out of their way to be helpful. Kudos to Esquire RV, TJ's Tire Pros, and the local Vernal Ford dealer especially!
Upcoming RV travel plans
I will be free to move on soon and when I do so, I plan to head east towards Craig, Co., Steamboat Springs, Co., Saratoga, Wy., Casper, Wy,, Guernsey, Wy., and then Edgemont, SD. Before I leave, I will be purchasing a new 5th wheel hitch made for a "puck system" (hmmm… subject of a new post soon??), and new trailer tires as mine are now about 5 years since manufacture (and yes, there's a story behind that as well!) – once those matters are handled, I can travel on and spend some time enjoying hot springs, visits with friends, and great biking and kayaking along the way!
I expect my travels with my 5er will begin again by May 14 at the latest. I expect to reach my eastern most point, Edgemont, SD by about July 1, and then begin to head west again by early-mid August. Winter right now looks to be in Draper, Utah as I've noted in earlier posts – skiing as a "civilian" (ie – not ski instructing, though I may do some "guiding" – contact me on this if you're interested!) and enjoying the Ikon pass benefits.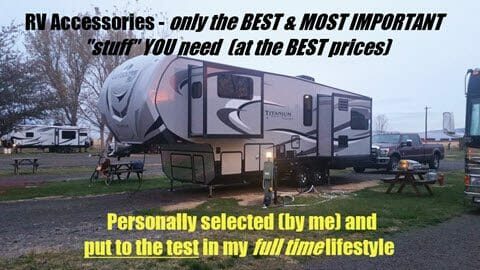 From Vernal, other points in Utah to explore…
Utah is home to several SPECTACULAR National Parks – Bryce, Zion, Canyonlands, Capitol Reef, Arches…) each of which is worth a multi-day visit (and you don't have to camp IN the parks – there are many great boondocking areas and private RV campgrounds to enjoy NEAR the National Parks. You can see what I've discovered by visiting my home page (rvAcrossAmerica.net) and entering any of these parks into the search box. I have made several posts about these parks and some of the more interesting towns as well. Continuing…
In addition to the National Parks, Vernal is in easy "striking distance" of Salt Lake City, Helper, The San Rafael Swell, the National Parks mentioned earlier, and St. George/Hurricane region. I would however suggest relocating from Vernal (ie – take the camper) to explore any of these regions south and west of Vernal. Frankly, you could do a loop in Utah and spend the better part of a YEAR exploring it! I've spent many months in Utah in the course of my 10+ years on the road and know there are as of yet VAST regions I have not truly dug into.
One thing I truly enjoy is the fact that when you leave Vernal, regardless of whether you travel north into the Uinta Mountains, west towards Duchene, Starvation Lake (another great place you can search out on my site!), Pelican Lake, or east towards the Colorado border, as soon as you leave the "city limits", you are virtually in unspoiled wilderness – and often very light traffic (as long as you avoid the I-15 corridor from Logan to Salt Lake City!)
Like my content? Please subscribe below to ensure you receive updates when new posts appear (and I have several very informative posts coming soon for RV'ers!)