RV Buying Guide – Advice & Insights
I'm talking about the ALL IMPORTANT Walk-Through (or checking a camper being sold by a private seller)
You've selected the best RV Camper for your and your families needs, you've negotiated the deal, received approval on your financing and set a date to "close the deal." What remains?
The MOST important activity in the entire RV purchase process remains! The all-important Walk-Through
Why is the walk-through of your camper so important? Because EVEN IF you have plunked down a deposit and received approval on financing on your soon-to-be-your camper, you are NOT (in most states) obligated to go through with the deal UNTIL you sign the purchase documents AND drive it off the dealer's lot.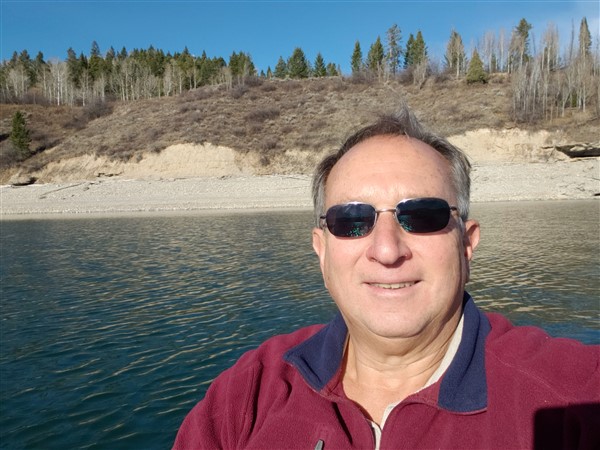 Solid RV Buying Advice: Do the walk-through BEFORE signing any of the closing paperwork at the dealership.
Whether you're buying a new or used RV camper, you are entitled to a walk-through at most dealerships across the nation. This is your LAST opportunity to ensure that everything is "just so" before YOU own it and your ONLY recourse with issues (and there are OFTEN issues) is to schedule time with a service tech.
Important actions to take and insist upon during a walk-through when purchasing a RV Camper…
The dealer will bill the walk-through as an opportunity for you to learn about your new (or new to you) RV Camper – and it is. It's also an opportunity for the dealer to sell you lots of necessary accessories. Of course, the dealer has a parts store as part of their dealership – and most of those parts are available to you at full retail price! FYI, I've compiled a list of accessories I've found quite helpful – and try to get you the best price for them. You can see my list of recommended accessories HERE.
The most important aspects of your walk-through
Video your walk-through. This will help you to remember what learn and is demonstrated to you. Be sure to ask about winterizing, de-winterizing (and have him show you the levers you need to adjust to perform this without destroying your hot water heater!), leveling, hooking up to a truck and unhooking, along with operating all controls/switches/levers. Know how to connect to "shore power" and if your camper is 50A, how to connect to 30A or even 15A electric – AND the limitations that exist when doing so. It's a lot to take in and the video will allow you to reflect upon it (literally) down the road.
Test EVERYTHING! This is PARTICULARLY true for used campers as it may be your last chance to have the dealer fix something on their dime. A big area people often overlook is having the camper hooked up to water (city water) AND at least partially filling the fresh water tank.
Once connected, run the water from ALL faucets (including the outside shower) AND open all storage bays outside to check for any leaks or signs of leaks. Turn off the outside water pressure from the hose connected to the camper and run water from the fresh water tank – check to ensure the water pump is working.
Additional checks that are often overlooked
I know you're excited as you're about to take possession of your camper, but take your time during the walk-through – it will prove to be time well spent. Here are a few additional things I've found that people often overlook –
Check the roof! Look for loose material (rubber surface) on the roof, cracks and ANY soft spots – ESPECIALLY check the four corners. These are the 4 greatest "stress points". When you go inside, do the same – open cabinets near the ceiling to check those four corners! Look at the ceiling for any signs of water stains/ water damage when you open each cabinet.
Check the floors and walls for ANY signs of water damage (softness, spongy floors, etc.) Tap your foot as you walk around the camper – and don't forget to check behind the bowl!
Test the hot water heater – it has to be on for at least 20 – 30 minutes to insure water is heating up
Test the fridge – also must be on for a while (typically several hours) – the freezer section gets cold first AND make sure the fridge switches between electric and propane. Feel the inside back wall of the freezer – if its COLD, you're good to go.
Disconnect the power and make sure the fridge kicks over to propane and the hot water heater works on propane (you'll hear it light)
Check the air conditioner(s)
Check all other components to ensure they work – furnace, microwave, tv, stereo, generator (if applicable)
Remember, this is YOUR opportunity to give the camper a THOROUGH inspection and KNOW that you're NOT committed to the purchase until any and all issues are addressed to your satisfaction. Realize if you're buying a used camper, there may be some give and take as to what the dealer is willing to address at this time – but again – it's your LAST opportunity to get something fixed on their dime (assuming you're at a dealer)!
Here's a list of items you may find helpful to check – especially on used campers:
fridge – takes a while to get cold; but the freezer section should respond at least a little within the first 30 minutes of being on
hot water heater – must be connected to water to test – this is an issue in the winter when a seller has winterized their camper
water pump – from the fresh water (gravity) tank
air conditioner – does it turn on and blow cold air? Is it serving cold air to the bedroom?
furnace – does it light and blow warm air?
even if the tires need to be replaced, make sure they have the right amount of air in them (noted on a panel on the side of the camper) – also look at tread wear – if it's very uneven from inside to outside of tire, you may have a bent axle and a tech will need to verify. Bent axles can be replaced.
The roof if you can get onto it – are there soft spots? serious cracks in the dicor (caulking)? rips in the material that have not been repaired properly/cleanly?
Check interior for any softspots (ceiling, floor, walls) – run your hands along each to see- wall paper showing signs of water damage is a give away
delamination on the outside is a problem (the fiberglass wall peeling off the camper)- open storage outside – any wetness? water damage?

open cabinets inside near ceiling – any water damage (old water stains) visible inside?

look under the camper – is there evidence of damage or modifications? if so, ask about that! In other words, is the underbelly all cut up and re-taped, if so, ASK WHY!
Immediately following the walk-through for your camper…
You'll visit the dealer's F&I office and sign out. This transfers the camper to your name. It is at this time when you'll officially own it. Don't sign anything UNTIL any necessary repairs identified during the walk-through have been addressed to your satisfaction.
Again, when you drive off the lot, the deal (in most states) is irreversible. There is NO "lemon law" (contrary to what many consumers believe), so, YOU need to be sure you're getting a camper without any OBVIOUS issues.
Want to work with me to ensure you get the RIGHT camper at the BEST possible price – AND – have a guide-by-your-side through the entire purchase process? Check out my Concierge RV Buying Service HERE.
Have I missed anything? If so, please feel free to comment below!
Oh, and once you're heading for the open road, here's a report on two discount campground programs I like and personally use.
Like the content? Want to be sure you get notified of the next article when its posted? Please feel free to subscribe below…