It's Saturday morning March 28, 2020, as I write this to share with you. The Coronavirus continues to spread across our nation and has to a great degree halted or adjusted our RV travel plans. I myself am hoping to 'hit the road' VERY soon and I wanted to share my thought process with you.
Reviewing the main points I raised in my video above – before setting out 'on the road', ask yourself, are you safe where you are now? The answer to that question may greatly determine whether you choose to head out.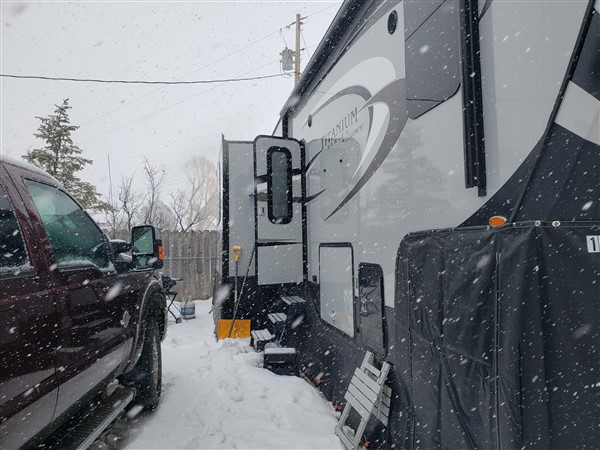 IF you do choose to travel by RV, I'm asking myself the following –
If you get sick enroute, how will you fare at your new destination? Will the campground be open? (Check KOA.com for a list of closings of their campgrounds – and for some indication of areas/regions that may have more widespread closings of campgrounds.) How will you be received upon your arrival (by the locals)?
What about medical care, prescriptions, etc.
Personally, I have medishare (Christian health sharing) which includes free tele-health sessions with doctors (video or phone.) I've used this service in the past to get prescriptions which can be called into a local pharmacy (anywhere in the U.S.) That will be my "first line of defense" (as long as I have a phone/internet signal.) I'm also optimistic about the potential for hydroxychloroquine to be a real solution in case I get sick. I'm looking forward to reports of its use in NY State (and elsewhere) as it was shipped to NY State hospitals on Gov. Cuomo's request and I believe the first patients received it last Tuesday (March 24.)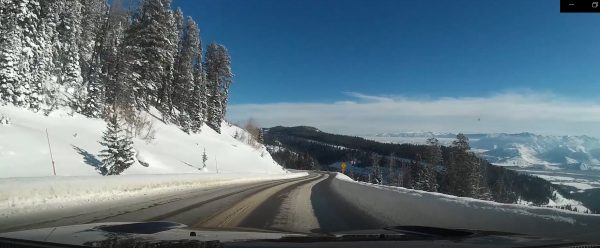 Places to AVOID when traveling by RV…
As noted in my video, here is an INTERACTIVE MAP that is updated real-time to see where reported cases exist. Using this mapping tool, you can zoom in to various regions of the United States to see where hot spots exist.
Personally, I'd advise you CALL AHEAD and find out if campgrounds are open and if visitors are welcome in the area you plan to visit. I know that tourist locations like Moab, Utah and the Outer Banks of North Carolina are already closed to visitors.
You probably want to avoid regions under a "stay at home" orders – at a minimum, call the State Police for the state you plan to pass through that is under such an order to see if you're even allowed to travel into or through that state. I'm in Idaho and I've already consulted with the county Sheriff to ensure I can leave Idaho with my trailer and enter Wyoming (which is NOT at this time under such an order.)
Traveling for Business? Consider purchasing OR renting an RV Camper
As I mentioned in the video above, I offer a Concierge RV Buying Service that can help you to get the RIGHT camper at the BEST possible price. I'm also affiliated with Outdoorsy – a "bnb style" RV rental service. Click HERE to see if that is a viable option for you.
In closing…
Please do use the space below to stay in touch and share your plans for the coming weeks. It's a stressful time for all of us, but with mutual support, we'll all get through this together.
Like the content? Want to get notified of my next and upcoming posts? Please enter your first name and email below – I do NOT share your info with anyone.