Here's what NOT to do when buying a camper!
Subtitle: A damning report on a major RV manufacturer
As I reviewed the video posted by Liz Amazing on YouTube (below), I decided I needed to share my thoughts with you (in the video above.) As the buyers in Liz's post shared their story, I KNEW there were several lessons to be learned here. The fact that this is their 4th RV camper, makes the situation all the more unfortunate when you learn of the mis-steps and outright mistakes they made.
Note: I refer to any type of RV as an "RV camper." This includes BOTH motorized and towables.
As you review Liz Amazing's video, consider the situation. See if you can identify where this RV Camper purchase went completely "off the rails"…
The RV camper these folks purchased was a Thor Tuscany 45MX. They purchased it as brand new. It cost them over $400,000. At that price point, you'd think they'd qualify for some "TLC" from both the dealer and manufacturer. Instead, their behavior was indifferent and borderline criminal.
Lets consider their LITTANY of mis-steps and mistakes…
They purchased NEW. Virtually ALL RV's undergo a MASSIVE depreciation in their first two years.

Considering the fact that most RV owners only use their campers a few days each year, it's common to find campers that are several years old that are in "like new" condition.

They purchased a THOR

As many of my readers know, I run my own Concierge RV Buying and Selling Service, and before that I worked for a RV dealer in Casper, Wyoming. I would often tell friends that the world of RV sales made used car salesmen look like angels! Why? MOST of the RV's produced today are NOT worth owning at ANY price! In my video I explain in a bit more depth about who makes most of the RV campers today.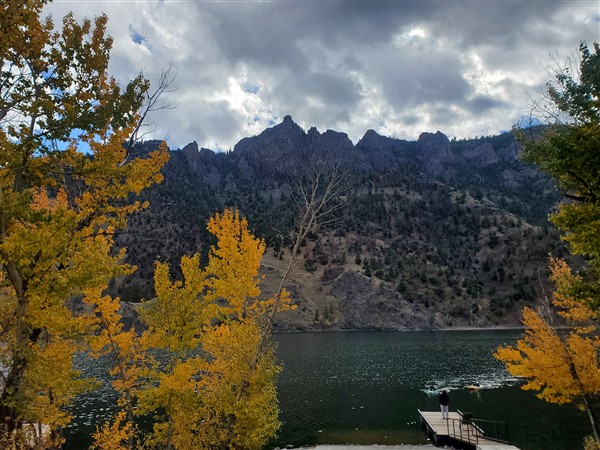 Even though this camper had the right "specs" (or did it?)…
Had they been clients of mine, I would have immediately shared my concerns about Thor and (strongly) suggested a "gently used" Tiffin or Newmar or possibly a Renegade. The point is, while Thor makes (in "NY speak") crapola, there ARE better quality builders of Class A motorhomes and I just named at least two. Renegade makes "Super C" campers which may work for some instead of a Class A.
We can learn about Thor's "quality" as we listen to the owner of this camper detail the problems they've had, most of which relate to build and quality control issues.
Incidentally, buying a 3-6 year old RV from Newmar or Tiffin would likely NOT lighten their bank account by the $400,000+ they spent on the thing they purchased!
My section header above questions "or did it?" Here's where I'm going with that thought –
Yes, the Thor Tuscany is a diesel pusher with a Cummins engine and a Freightliner chassis, both of which are generally good choices, this camper is 45 feet long!
There are some RV'ers for whom this length is appropriate, but for many (most?), its WAYYYY too long. I wrote a post a while back which I still hold to about the "ideal length" of a camper, you can read it HERE. Simply put, for where I want to camp AND the roads I drive along to get there, 45 ft. is not an option! Though the interior is nicer than most Park Avenue apartments in Manhattan!
**Nearing 65? Turning 65? Be sure to check out my Medicare Post – what I learned when I turned 65 a few months back – and the choices I made as an RV Traveler.**
"It had the perfect floor plan"
This is a direct quote from the buyer, and it is a fundamental mistake made by many RV buyers. I'm NOT saying you should consider a floor plan that won't or can't work for you, but, QUALITY matters and SHOULD be your "first filter." Interestingly, the buyer DID mention they wanted quality, yet they landed on Thor!!
In other words, wouldn't it make sense to limit your search to RV manufacturers who build a quality product? Once we narrow down the world to those manufacturers, we can then consider the floor plans they offer and see if any will work for you. Makes sense?
The buyers KNEW the consequences of "driving off the lot"
And yet, they did it anyway!
In most states, you do NOT own the camper until you sign papers and drive (or pull) the RV off the dealers lot. This means that any issues detected during a test drive (which they say they did) AND during the "walk-through" are on the dealer to fix BEFORE signing anything or providing the dealer with any funds, other than a deposit ideally on a CREDIT CARD.
Bottom line: do NOT accept or "close the deal" on any camper that has issues – especially if its new. At a minimum, this buyer picked up on a windshield issue when doing their test drive AND had they climbed onto the roof (a MUST during the walk-through) they would likely have seen the screws that were driven through the roof!
After just those two issues, I'd have likely walked away. At a minimum, I would have left the camper with the dealer while THEY still owned it and either shopped elsewhere, looked for another, or waited for repairs to be executed BEFORE I would consider making the final purchase.
Again – the walk-through is YOUR final opportunity to get the dealer to make things right BEFORE closing on it and taking possession. In most states there is no 72 hour "buyers remorse" clause or right of return once the wheels touch the street pavement.
Want some camper walk-through tips? Read this post HERE.
Concluding Thoughts
The term "buyer beware" comes to mind when it comes to purchasing a RV Camper. If you want a "guide by your side" along with someone who has your back (and does quite a bit more throughout the buying process), you can read about my Concierge RV Buying (and Selling) Service HERE.
And when you do purchase a camper…
Be sure to watch my video (above) as I provide particular thoughts and insights. I believe sharing those thoughts by video is a more effective means of communication than the written word. That said, I hope you've found value in this post. If so, please leave comments below. I also invite you to sign up for my newsletter below to be notified of upcoming posts.