Buying a RV? How long is the IDEAL length…
RV length when buying a RV is a topic near and dear to my heart! I've been full-timing (living full time) in a 5th wheel since late 2011. Personally, I just downsized from a 38′ 2″ (real length) fifth wheel to a 34′ 11″ 5er. And… already its made a difference.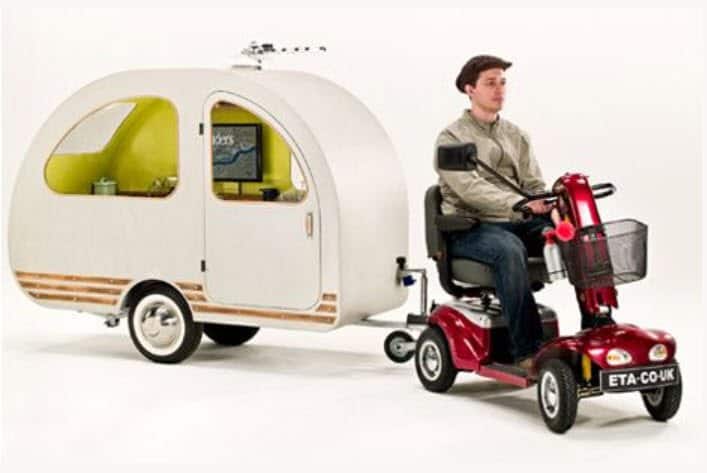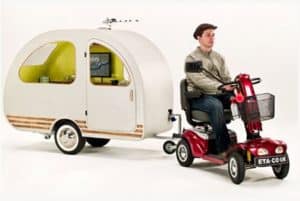 The battle begins on the RV sales lot…
You're "out there" on the sales lot with a sales consultant (I've been there many times as that is what I do all summer!) and you're looking at trailers (5th wheel and/or "bumper pull"). Those super sized long trailers sure look nice – on the dealers lot – but what happens when you drive it off and want to get into a state or National Park? National Forest Service or Bureau of Land Management land? Well…
***Buying a Camper? Save TIME, MONEY, and AGGRAVATION – How?
Check out our Concierge RV Buying Service HERE***
Some (many) parks have size limits when it comes to RV's…
There are places in our nation – and its often the most scenic places where the design of the roads and the length of campsites limit the RV length that can safely travel or camp in a particular site. I've seen MANY here out west where if you plan to expand your horizon beyond the nearest KOA or Good Sam campground 0.25 miles off the interstate, you'd best be in a (somewhat) shorter camper.
From an article I read here are important stats about RV length and National Parks access…
Want to camp in a National Park? Camper Report dot com reports the following in a very interesting article –
RVs up to 12′ in length fit in every national park campground in the United States, although there are a few campgrounds that don't allow RVs at all and are tent only.
RVs up to 19′ in length fit in 98% of all national park service campgrounds.
RVs up to 25′ in length fit in 93% of all national park campgrounds
RVs up to 29′ in length fit in 84% of all national park campgrounds
RVs up to 32′ in length fit in 81% of all national park campgrounds
RVs up to 35′ in length fit in 73% of all national park campgrounds
RVs up to 37′ in length fit in 60% of all national park campgrounds
RVs up to 40′ in length fit in 53% of all national park campgrounds (Remember that many of the parks will only have a few sites this size, however.  Book long in advance if reservations are available–otherwise you run the risk of not having a spot)
RVs up to 41′ in length fit in 7% of all national park campgrounds (Remember that many of the parks will only have a few sites this size, however.  Book long in advance if reservations are available–otherwise you run the risk of not having a spot)
As you can see from the above statistics, if you want to access and camp in roughly 3/4 of all National Parks, you'd better be UNDER 35 ft. Notice how quickly the accessibility drops off as you grow longer than 35 ft. AND… what is true for National Parks, also holds for many other great camping areas. (Again – I'm talking about campgrounds with the BLM, NFS, many states, etc.
The above stats confirm what I tell my own clients who are looking for RV's – travel trailers over 30 ft and fifth wheels over 35 ft look nice, luxurious, and spacious, BUT, they come at a cost – a lifetime of ownership wondering why you bought a longer camper.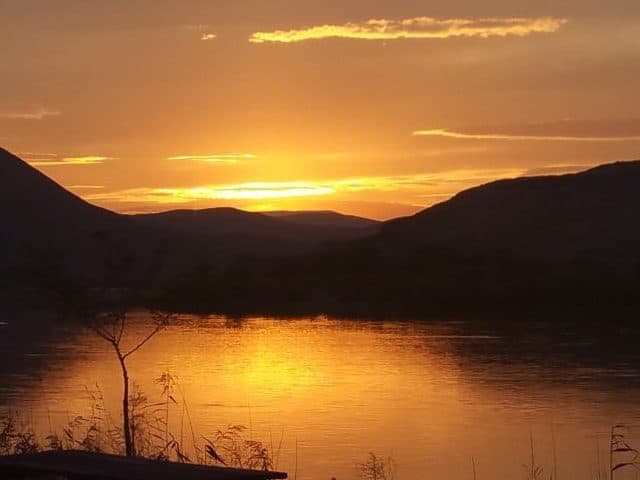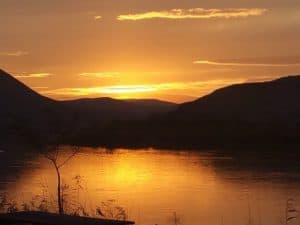 I spend my summers in Wyoming – and here's another lesson I've learned that relates to RV length…
It gets WINDY out here! This is yet another challenge for those pulling any travel trailer over 30 ft long. Travel trailers are particularly vulnerable to mishaps on the road when the wind is howling. Yes, its true, unless you go for a unique floor plan like the Jayco Jay Feather X213 or 23MBH, you will not get a couch in a shorter trailer with bunk beds, but, you will get something that can get into more places and get there more safely than a "giant sail" like a 35 or 40 ft travel trailer hanging onto your bumper!
When it comes to fifth wheel lengths…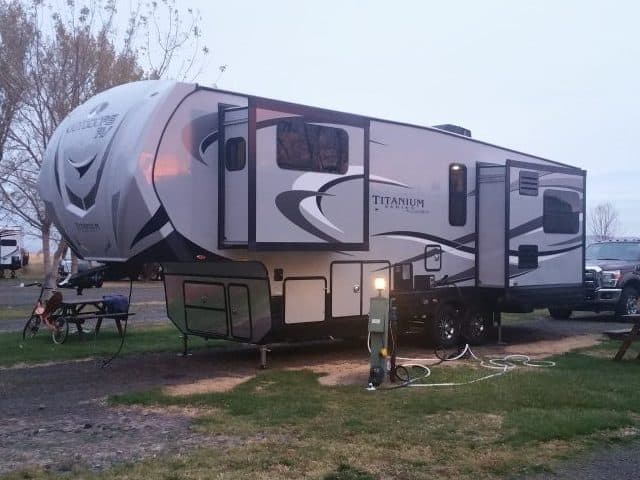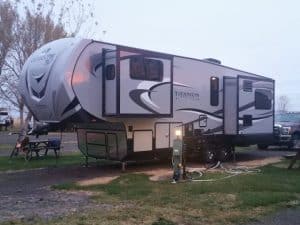 Pulling a fifth wheel is most definitely more stable than a travel trailer. Put simply, its nice to have that king-pin over the rear axle! So… a bit more length is ok – but as the chart above shows, there ARE limits! When I switched to my Outdoors RV Glacier Peak 5th wheel, I did so, not just because of the quality of the trailer, but its length was "just right" (34 ft 11 in) to allow for sufficient living space and dual-opposing slides didn't hurt!
*********My Personal BEST recommendations for "Must Have" RV Accessories*******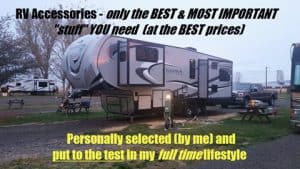 ************************************************************************************
When it comes to ideal RV length, here are some important questions to consider…
How are you planning to use your camper? (Full time? Weekends only? Something in between?)

If you plan to full time (or spend weeks at a time in it) – you'll need storage space for clothes and "stuff" – bear this in mind as you search for the ideal camper

Will you be traveling through regions where you'll spend much of your time outside – or will you be spending significant amounts of time inside?

In the case where you'll be inside for long periods of time, bear in mind, slides would be important to open up the floor space and length should be near the max for the campgrounds you plan to visit

Will you need bunk beds?

If so, they take up space better used in other ways – so get them ONLY if you have folks (kids?) who will be traveling with you much of the time.
Bunk models often require more length than non-bunk models – but not always. In 5th wheels (for example), you can get new Jayco Eagle trailers with overall lengths under 35 ft that include bunks, but if you want a "bunk room" (a separate room for the bunks with a door that separates the bunks from the rest of the trailer), your length will likely have to be at least 37 ft. (again – bumper to hitch, NOT the number on the door!) Incidentally, I AM a fan of the Jayco Eagle 5th wheel trailers – well built, not too pricey, good "fit and finish".

Do you need to retain full use of your truck's bed? If so, a travel trailer is for you!
Will you be wanting to camp in remote locations – those that will be the most challenging to reach and perhaps have shorter campsites – or – will you be pulling off the highway and searching for the nearest private campground with 70+ ft. sites?
When it comes to ideal RV length, here are some specific thoughts and insights from Al…
Length is a starting point when you consider what to purchase, but so is quality. I personally ALWAYS consider quality of build over the "ideal floor plan" or "bells and whistles".

Yesterday I had a gentleman ask about bumper pull trailers with bunks – and wanted the bunks to have flip down televisions. I explained that any RV service center can add that feature "after market", but if a manufacturer is building that at the factory, they're likely doing it to grab your eye when you look over the camper – and the skeptic in me asks "while they are diverting your attention to flip down tv's in the trailer, what important feature did they skip?"

Before you ever enter a camper, do you look around the outside of the camper and ask this…

What kind of tires are they using? (Many use the cheapest junk they can find)
Is there a metal plate separating the tires from the interior of the camper? (I personally had a tire blow out, shred and then rip itself into the camper above and do LOTS of damage to the plumbing & wiring.)
Are there shocks on the axles? (Consider this – are you going to be traveling at all off-road? Might there be "bumps in the road" that shocks will act to protect the camper?)
How is the underside of the slide constructed? (Is it fiberglass? (best) or some type of material that will crack and fail over time – exposing the interior construction to the outside elements

Always consider quality of build and length as MAJOR factors in your purchase – well before focusing upon floor plan and "cute" features like outside kitchens and flip down tv's in bunks! I'll go as far as to say this – MANY trailer manufacturers are making a product I'd never purchase. Want specific advice? Contact me privately.

Need assistance getting the BEST camper at the RIGHT price? You may find value in my Concierge Buying Service HERE.  (Basically you get ME as your "guide by your side" ensuring you get the best deal possible – and avoid the MANY pitfalls that occur when purchasing – thus saving TIME, MONEY, and AGGRAVATION.)
****Whatever you purchase… you also need an Extended Service Contract – read HERE to learn why****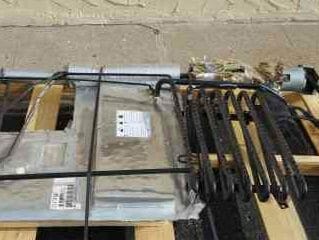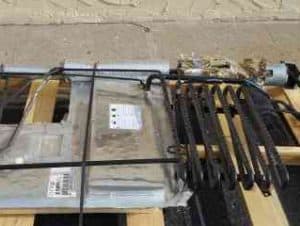 An interesting side note…
Here in Wyoming, Yellowstone National Park limits trailer length to 30 feet. How do they know your trailer length? Well… what they do not do at the entrance to the park is take out a tape measure and check the "bumper to hitch" length. Instead, they simply rely upon the number next to your door. Mine is a "30RLS" – my trailer is therefore treated as a 30 footer… pretty simple, huh?
Bear this in mind as you search for the "perfect camper" for yourself. And while you're looking – realize that MANY RV manufacturers leave MUCH to be desired in their build quality. If you visit my other posts on this site, I talk about some manufacturers whom I respect. You are also welcome to contact me privately and I'll help you narrow the field – my email is traveler@rvAcrossAmerica.net.
Enjoyed this post? Visit my "how to buy a RV" series