RV'ing in Eastern Oregon in Early September…
A few days of clear, blue late-summer skies before a thick smoke from the west coast fires settled into the valley. My reason for heading to Eastern Oregon? A visit to Outdoors RV for some needed repairs after nearly 3 years of living in the camper. I will detail their work in an upcoming post in a few weeks that will mark 3 years of full-timing in my Glacier Peak 5th wheel.
As with any location I visit, I look for opportunities for adventure along the way, and I thought I had found an "ideal spot." After a month in Valley County, Idaho, mostly to beat the heat in August, I headed west from the West-Central Mountains that surround Valley County to Eastern Oregon.
Holcomb Park and Richland, Oregon
My original plan upon entering Oregon was to camp at Holcomb Park in Richland, Oregon. When I arrived at Holcomb it was a HOT day and my kayak had already self-destructed en route from Idaho, so when I reached Holcomb Park and saw what I saw, I did something in 9 years I've never done before – I opted out of staying in this county park and headed to Baker City.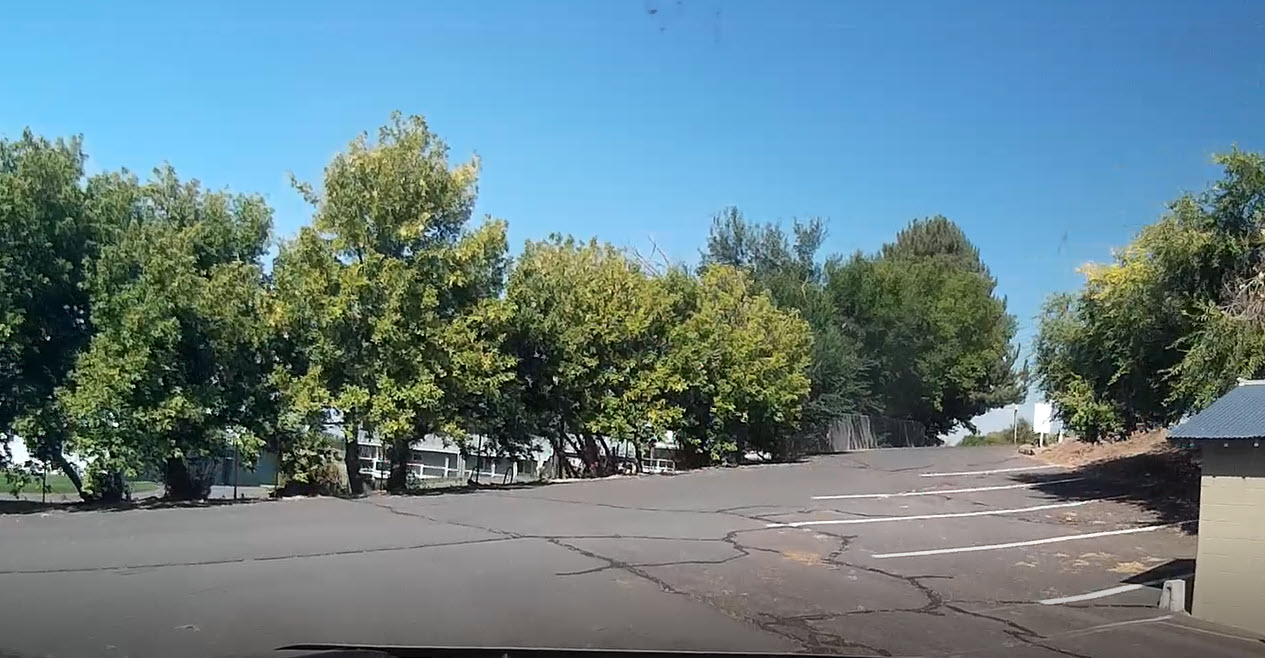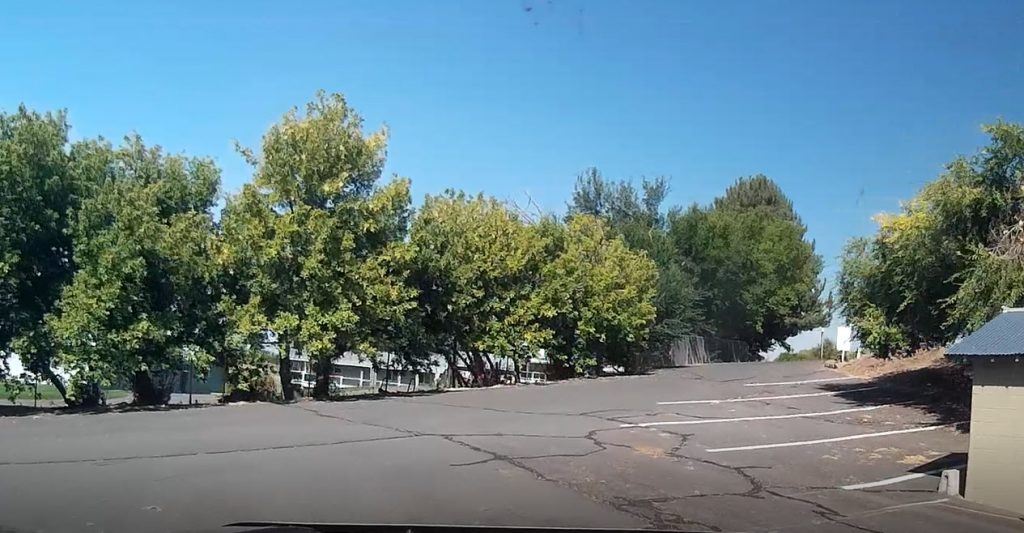 The temperature was already over 90F in Holcomb Park, it was forecast to head for 100+ for the next 3 days. I knew to expect those conditions prior to my arrival, but what I didn't know was what I saw in front of me… Holcomb (and Hewitt) Parks – both Baker County Parks (next to each other) are essentially glorified parking lots. Now, I've stayed on giant paved lots before, so it took more than that to cause me to change plans. The fact that Holcomb was on a significant slope didn't help matters.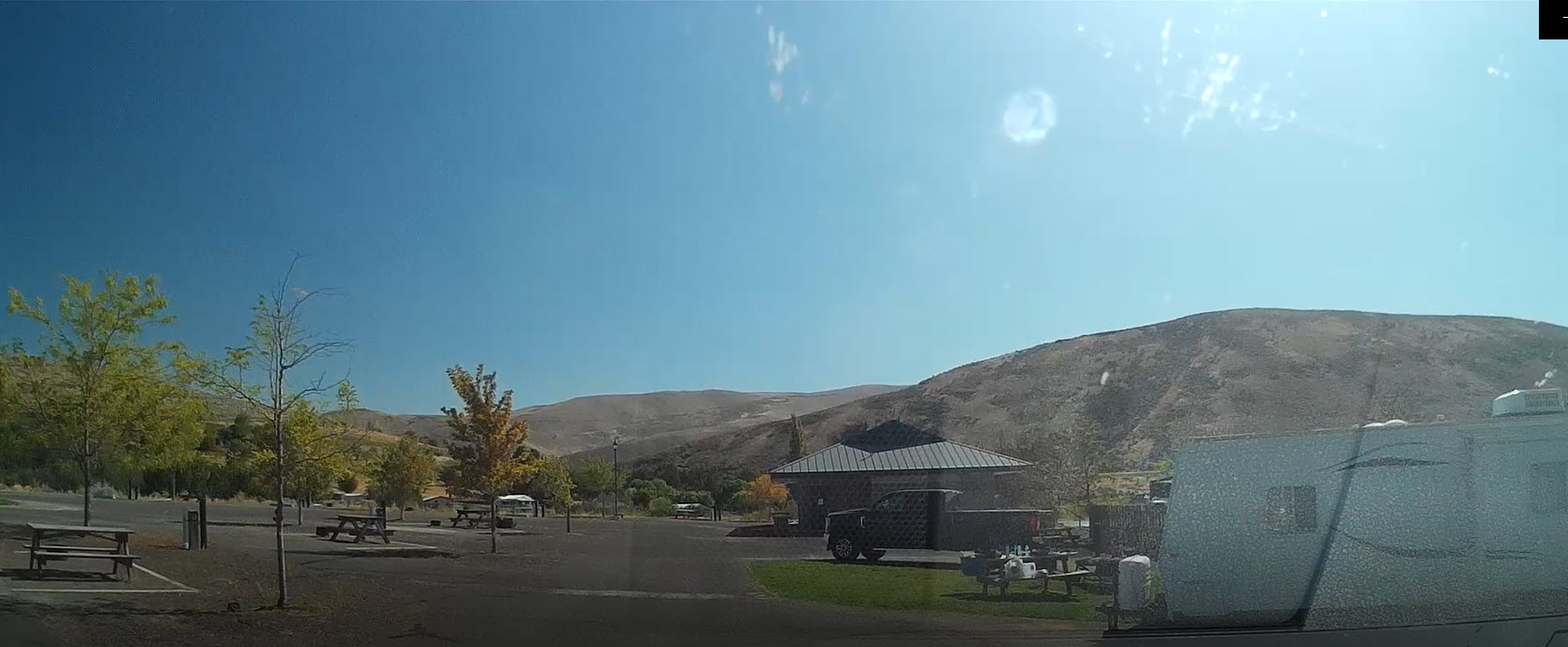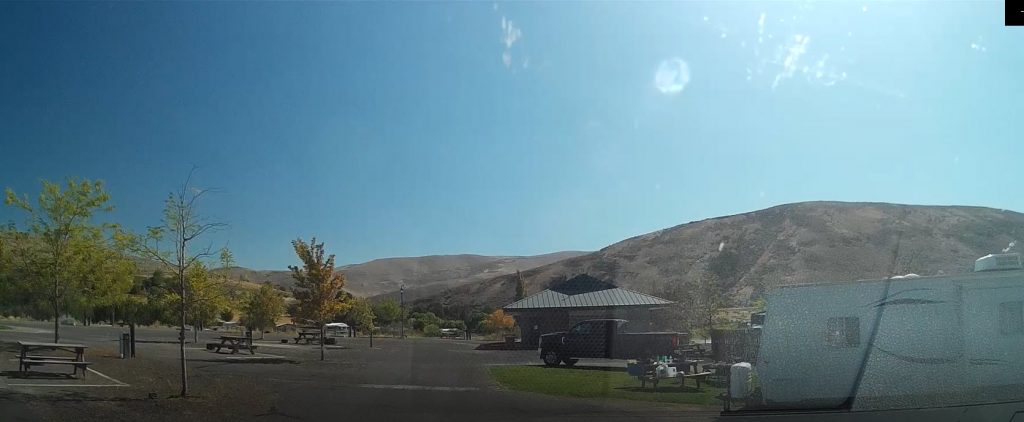 Both campgrounds are located along the Brownlee Reservoir. This reservoir is normally an anglers (and kayakers) paradise. What I saw from what was to be my site in Holcomb was the reservoir was now down about 20 ft. and covered with toxic blue-green algae!


So… high heat, a paved, sloped "campground", a reservoir down 20 ft and poisoned with toxic algae – a really appealing formula. I then made a phone call to resolve the situation –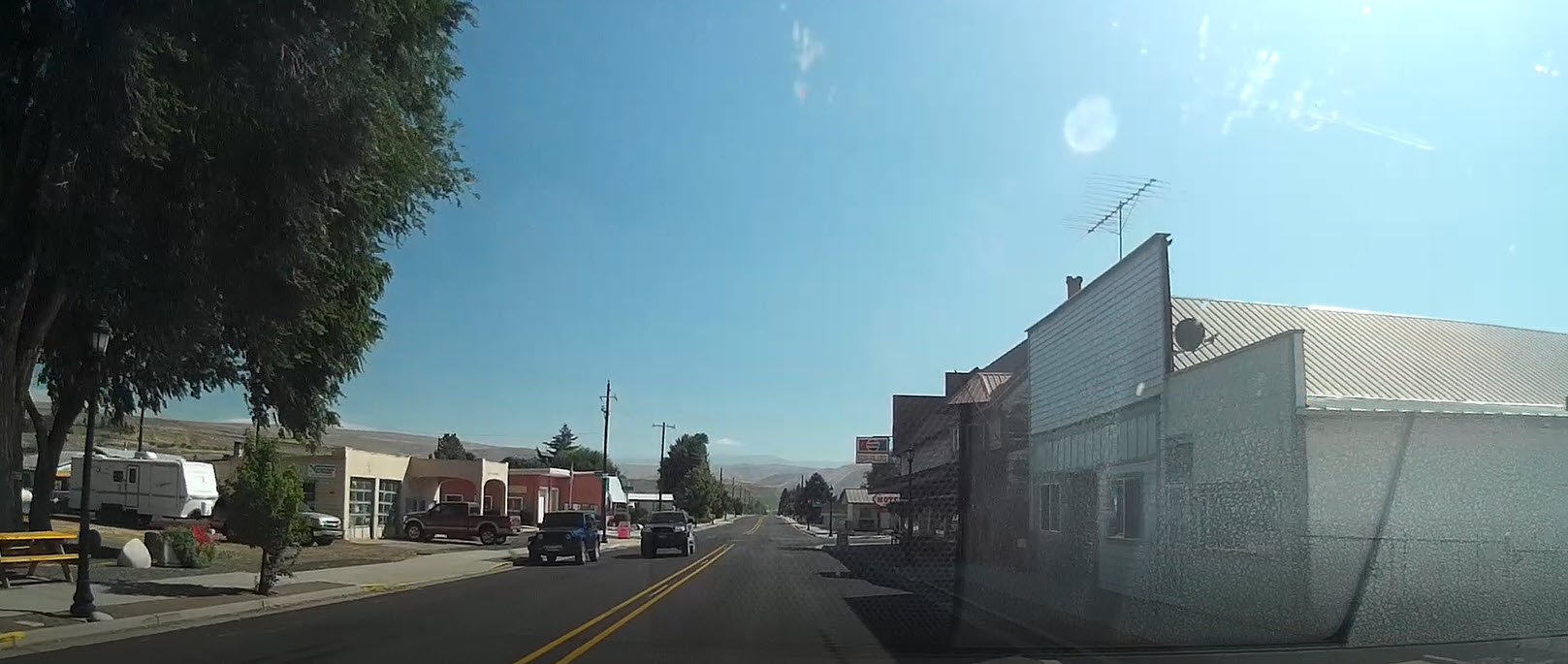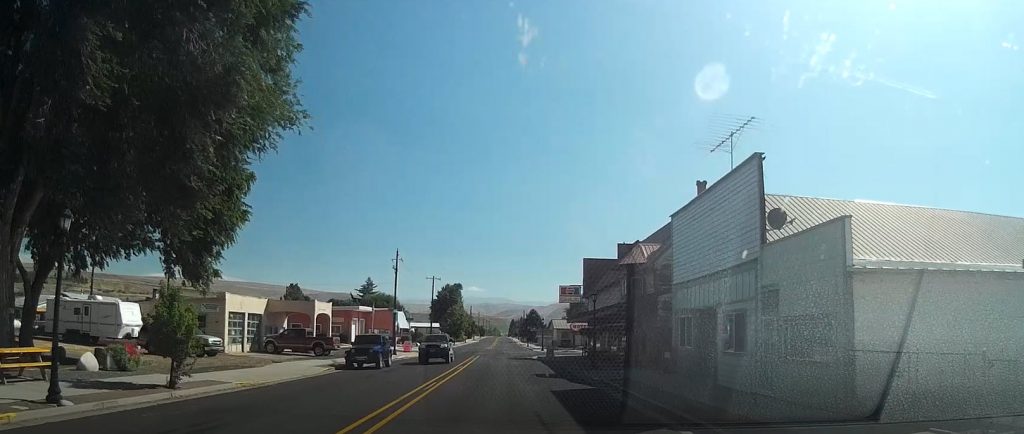 RV Stay in Baker City…
I had been planning to stay in Baker City for 3 nights after a week at Holcomb so my first and only call was to Mt. View RV Park to see if I could stay there for what amounted to about 10 nights. Considering a holiday weekend was approaching, the staff at Mt. View RV Park went above and beyond to accommodate me and I ended up relaxing at a great RV park with an outdoor pool, hot tub, and a nearby town with open restaurants and more. Needless to say, I highly recommend Mt. View RV Park, its family-owned and they go above and beyond to assist travelers.
As warm as its been during my stay, WINTER is coming. IF you stay in your RV in COLD weather, you need to see my post about RV skirting HERE.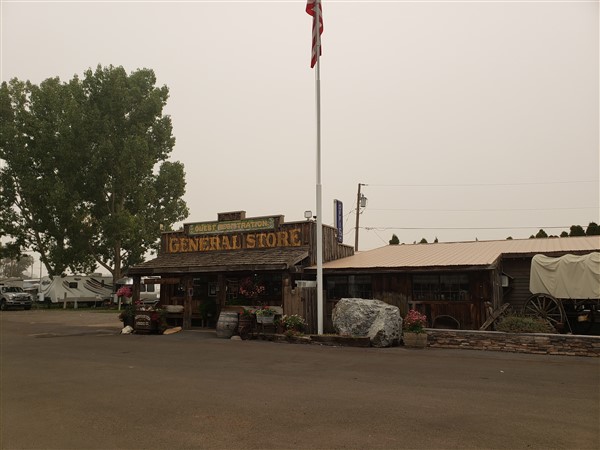 Good Eats in Baker City
Being a "resident" of Baker City for 10 days gave me a chance to really explore the town. One of the BEST lunch places is the Lone Pine Cafe. Located in the center of town, right now seating is outside only, but they make a mean sandwich and have excellent fresh-cut fries. The Inland Cafe does a great breakfast (blueberry pancakes!) and the Truck Corral, just off the interstate has good dinner food – especially the spaghetti with meat sauce. During this "pandemic", I've made an effort to eat out to support local restaurants – they ARE struggling.
The Oregon Trail – a MUST visit…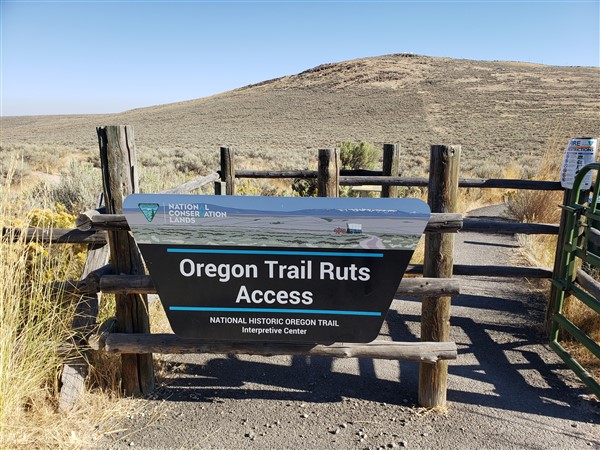 Baker City is a good place to bicycle around and has a museum, the Baker Heritage Museum that highlights the 19th century as it was a time of settling the region and many travelers passing through along the Oregon Trail. There is an Oregon Trail Center just east of town – I made it a point to spend some time there on the day I headed for Hells Canyon.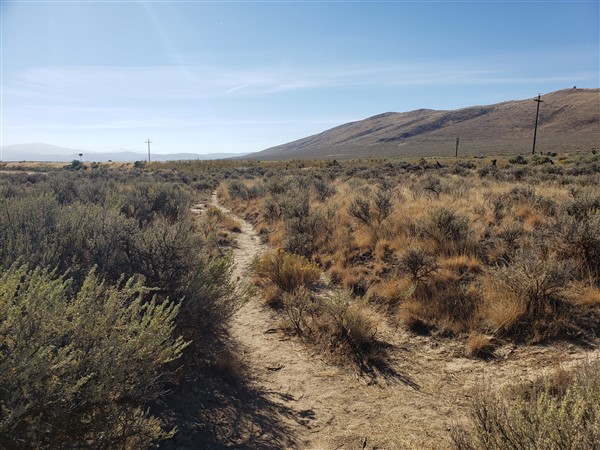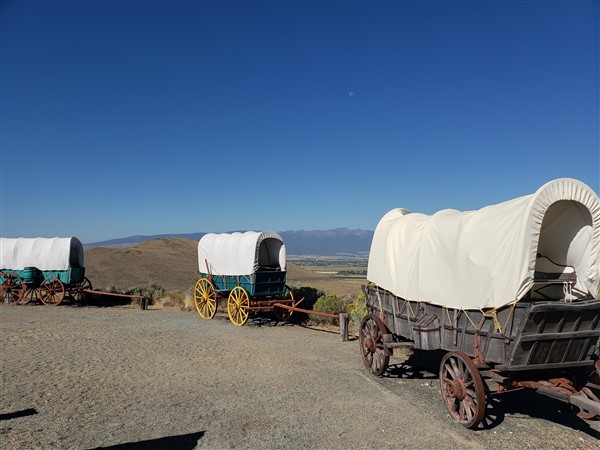 Hell's Canyon – WITH or WITHOUT your RV…
After the heatwave broke (just after Labor Day – right on schedule!) I opted to take a day to head into Hell's Canyon and explore the region. En route, I passed through Richland again, there's a good cafe on the left as you enter town from the Baker City direction. Halfway (another small town) is next (and the last town on your way to Hells Canyon) and then you reach a large region known as Hell's Canyon. In the summer, its low elevation (about 1200 ft. at the Snake River) allows it to get VERY hot. On the day I arrived, a large front was passing through and winds were gusting over 50mph with just moderately warm temperatures.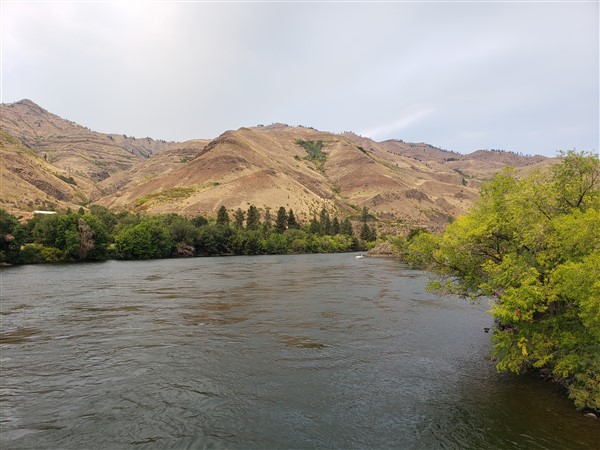 With the threat of weather moving in, I had to make a decision – head deeper into Hells Canyon (I was right at the point where Highway 71 from Idaho meets Highway 86 in Oregon. Both are state highway two-lane roads, winding as they parallel rivers that feed into the Snake River. Of the two, 71 is far more technical. It has a few turns that are so tight a larger camper will likely not make the turn (on advice from the Washington Co. Idaho Sheriffs office.) Rt. 71 originates in Cambridge, Id. and is not recommended for travel with trailers of any significant size. As for 86 in Oregon, I did take my camper in and out as I had originally planned to stay near Richland as I detailed earlier.
As summer weather gives way to autumn and the weather cools, I'm looking forward towards wearing my ScotteVest – an incredibly durable and versatile garment! I'm sharing this post today as it's still quite warm – but its likely to end soon across our nation. So…I decided to share this great clothing manufacturer with you and encourage you to click the image below to see what they offer – and perhaps whats on sale! (the quest vest pictured below is the SAME vest I own)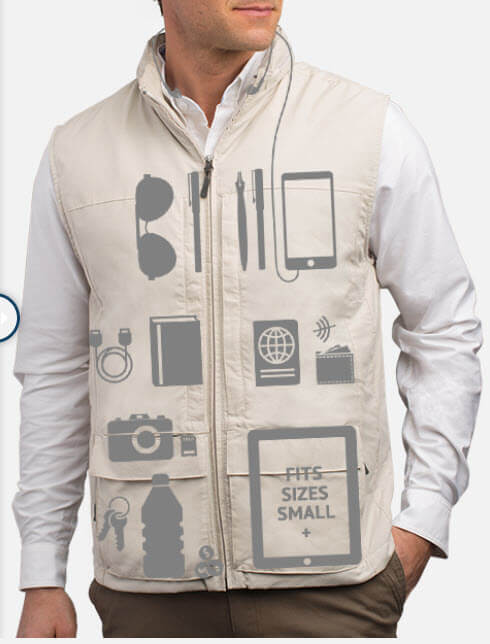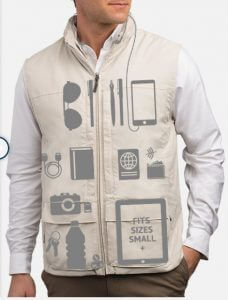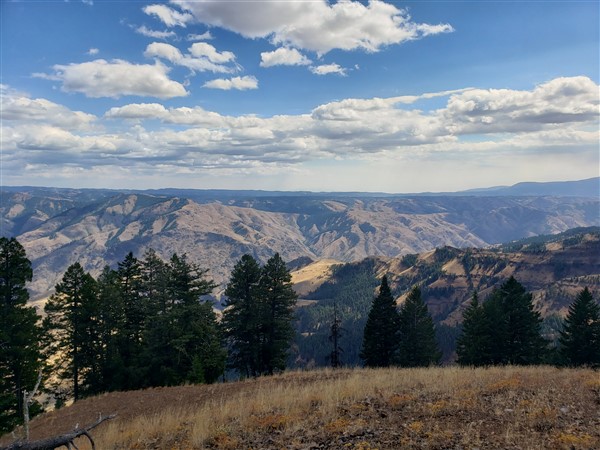 I did run into a camper while scoping out the area that she suggested I drive to an overlook. It's up (literally UP) Rt. 39 which is a paved forest road that leads to Joseph, Oregon. Rt. 39 takes you from near river level (1200 ft.) to over 5500 ft. elevation over its 23 miles that you travel from the canyon to the overlook. Temperatures dropped from the mid-80's to the high-60's as you climb over 4000 ft. While I went to the Hells Canyon Overlook, there are two other overlooks, detailed HERE – they are less accessible, but one is at nearly 7000 ft. elevation.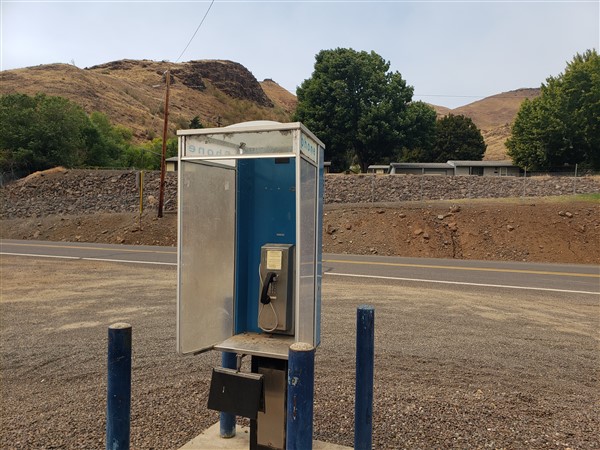 The video clip that opens the video associated with this post is what you see from that vantage point. The scene we are treated to today required millions of years to develop. There is strong evidence of lots of mountain building and erosional activity – with the Snake River at the core of it all.
It was interesting making the climb from 1200 ft. to over 5500 ft. as you pass through multiple types of forests and climate zones over a very short distance. Overall, from Baker City, as you head east on 86, just about 5 miles east of town is the Oregon Trail Center – where you can also see ruts carved by the travelers – a must see! Then Richland, about 40 minutes farther east, then half-way and within a total travel time of 90 minutes from Baker City you arrive at Hells Canyon.
I should note that Hells Canyon is a region people spend days or even weeks in. There ARE campgrounds scattered throughout – some have electric and water, many offer dry camping. I'm sure at some point I'll opt to spend more time exploring the region – but – take note… don't expect cell service through much of this region.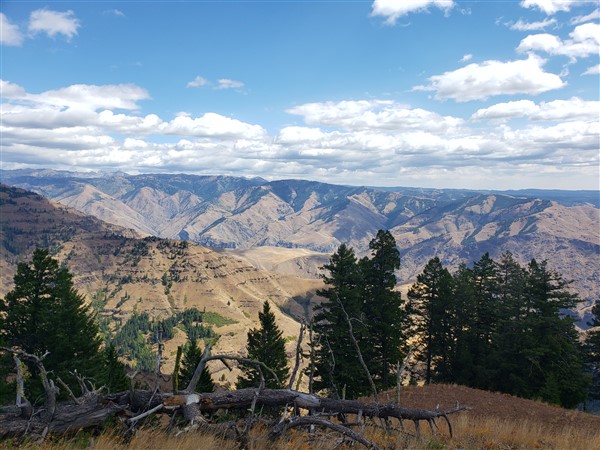 Shortly after my Hells Canyon visit, the smoke rolled in, I headed to La Grande for the Outdoors RV production / repair facility, and had a couple of days to explore La Grande/Pendleton/Kennewick, Wa. before making a fast exit out of Oregon… more in the next post!
If you enjoy my content, may I invite you to join my newsletter? See below…