McCall Idaho – Brundage Mountain – and an outdoor playground!
The kayak is "sleeping" for the winter, and so is the bicycle. I do keep a kayak paddle standing outside my 5er to remind me winter is but a temporary state of affairs – but while it is here, I do make the most of it!
Snow is piling up outside my 5er and there's MORE to come! I awoke this morning to a brisk -17F, today is a brilliant sunny day (with temperatures around 10F), and it looks like MORE than 4 FEET of snow is heading our way in the next week or so.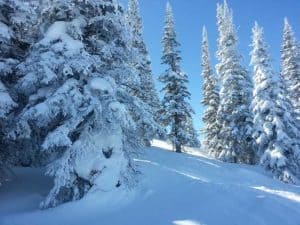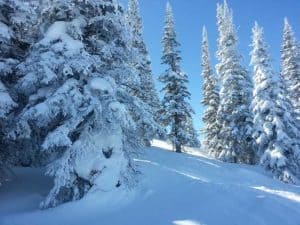 The past few weeks have been more than busy, allow me to share what I've been up to in this video below – then be sure to see my 2nd video with scenes from the lake, the slopes, the golf course and more…
Winter is here – Preparations are done – Now lets have some fun!
As I mentioned in my video, my fridge froze up and I'm now employing my trusty 40 qt. cooler to keep my refrigerated goods cold (it runs on 12 or 110 v). Click the image below to see what I have that has now stood the test of time and lasted 5+ years. (And currently, Amazon's price is $16. less than I paid 5 years ago!)
As I mentioned in the video, when it warms up (in late February??), I will fire up the fridge again and bring it back to life! Thanks to all my preparation steps, so far all else is working. Because it has been so consistently cold, I plug in my (diesel) truck most nights and keep anti-gel additive on hand to keep the fuel working. I suspect we're right now in the coldest part of winter.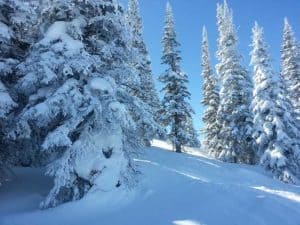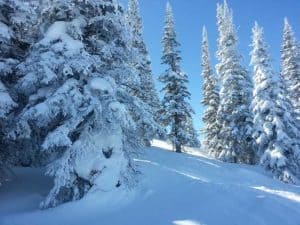 The video below shows several different aspects of life here in McCall – the "Central-Western Idaho Mountains".
Ski all winter – but there's also time for…
sharing this amazing lifestyle with you! Some of my upcoming posts will focus on building a website – which can be lots of fun, a creative "outlet" and can generate income for you. If you are interested, the big issue I'll tackle early on? Website security! It has become a MAJOR concern in recent weeks and I've learned how to "lock down" my site to prevent damage from future attacks. Stay tuned for more info soon!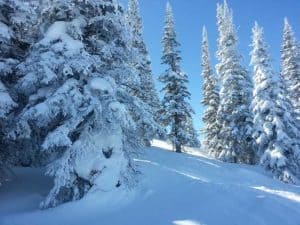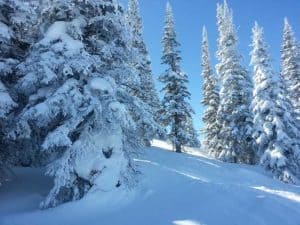 I also have some video footage I will share soon about two lines of trailers I believe are built well and respect. Further, I have more post concepts that will enable you (and I) as RV'ers to enjoy our traveling experience and find unique campgrounds and regions you may not have considered as you crisscross our amazing nation.
A few posts you may find of interest…