Bicycling and RV'ing
Its been nearly 20 years now – 20 years since my lower back gave me enough grief to require a switch from an "upright" (traditional) bicycle to a recumbent. My first recumbent bicycle was actually purchased on a week long cross state ride in Wisconsin in the summer of 1997. The ride started along the U.P. border (of Michigan) and proceeded southwest to end on the Iowa border. It was a hoot, but I finally gave into the lower back challenges and stopped at a well respected recumbent bicycle store in Stevens Point, Wisconsin and spent the afternoon selecting the right recumbent and learning how to ride it. The next morning was a true "trial by fire" as I rode about 70 miles – and I was hooked! It was recumbents for me from then on! Far more comfortable, easier on the body in all ways, and actually faster on the flats and downhills than a traditional bike, I was quite satisfied with my purchase.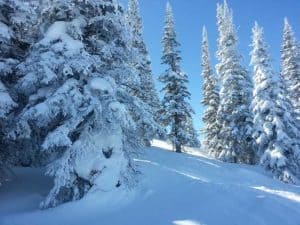 Enter the Cruzbike
After virtually wearing out my first recumbent (a Vision R42) and going through two others (a Sun Speedster and a Trident TWIG), I have now settled in on the Cruzbike and since learning its intricacies, I find myself liking it more and more!
You see, as if recumbents weren't different enough from an upright bike, the Cruzbike stands out among its recumbent brethren by being a front wheel drive! The most immediate thing you'll notice is no super-long chain as is typical for most recumbents. This results from the gearing being tied to the front wheel, as opposed to the rear wheel which is the chosen design of virtually every other recumbent bicycle manufacturer.
Allow me to share in the video below my first day on my Cruzbike and a bit more about it before I return to my narrative.
As you saw, even for an experienced recumbent rider, the Cruzbike is different. Jim, the owner of Cruzbike tells me it may even be easier for a rider who is used to traditional bikes to learn to ride the Cruzbike. For me, while I found while balancing was easy, there is a tendency to "oversteer" or hold onto the handlebars with a "death grip" – at first. Maria (Jim's wife and co-owner – both are VERY approachable) suggested I ride daily – if only less than a mile or so – and in short order I'd gain both comfort and confidence on the bike. My findings: she was RIGHT! While my bike is now being stored in the storage bay under my "5er" for the winter (I'm in the Central Idaho mountains and plan to ski most days between early December and late March), I find myself looking forward towards spring where I can renew my budding love affair with my Cruzbike!
If you find yourself interested in Cruzbike, feel free to contact me (my email is rvacrossamerica@gmail.com), I'll be glad to speak with you, suggest where you can obtain one (new or used) and I can also provide you with a code that will save you $100. off the purchase of a new Cruzbike! When it comes to customer service, I find Cruzbike to be exceptional and I am glad to return the favor to make myself available to share experiences and answer questions.
Lastly, I'm pleased to share that I'm starting to cut down the girth you saw me carrying this past summer and by next summer, I will likely be at least 40 pounds lighter with 6 inches less girth around my midsection!
Now – my next challenge – as a full time traveler in a fifth wheel, how to transport my Cruzbike… enter the
Rockymounts Split Rail Bicycle Rack
Honestly, the Rockymounts Bicycle Rack one WELL MADE bicycle rack! That was one of my two first impressions about Rockymounts bicycle rack. The second impression? I was actually able to successfully build the rack from the box it came in and mount it to my truck – the FRONT of my truck! The following video details the steps I employed to build and mount the rack on my Ford F-250.
I have now traveled a couple of thousand miles with my Cruzbike mounted in the front of my truck and I continue to be most pleased. The Rockymounts rack has an "employed" and "rest" position (as seen in the video) and it easily switches between the two – despite being exposed to the elements for several months now (including cold, ice and snow!)
The best price on the Rockymounts Split Rail Rack I've found can be seen on Amazon below
The Curt hitch (pictured below) is the key "piece" that enables the Rockymounts Split Rail to attach to my F250. They make front hitch adapters for most (if not all) truck types.
I'm wrapping up this post just after Thanksgiving and with snow on the ground, I spent part of the morning cross country skiing, but be assured, once the sun begins to rise in the sky again and days lengthen, I'll be thinking about getting back on my bike!
If you enjoyed this post, please do feel free to explore RV Across America – "by RV'ers – for RV'ers". Here are a couple you may find of interest (just as a starting point)…
How to buy a RV – a complete series on buying a RV
Selecting RV Insurance – three tips that can make all the difference
Extended Service Contracts (extended warranties) – are they really worth it?
Great (perhaps exceptional?) camping experiences in Montana
Connect with me and other RV'ers in my Facebook group dedicated to RV Lifestyle and Earning a Living on the Road