RV Life and travel to and through Yellowstone National Park in the middle of Summer
The milestone? My 62nd birthday. Why is this a big deal beyond the fact that I appreciate my health more than ever after a heart attack in February 2019? It's a big deal because I was able to purchase a "Senior America the Beautiful Pass." This pass, which you must be 62 years of age to purchase, costs $80. (a one time fee) and enables you to gain free access to ALL our AMAZING National Parks for the rest of your life AND half-price when camping in National Forest Service (and many other) campsites – in many cases that means dry camping in great campgrounds for just $6. per night! Yes, age DOES have privileges.
RV'ing and RV Travel in Yellowstone This Summer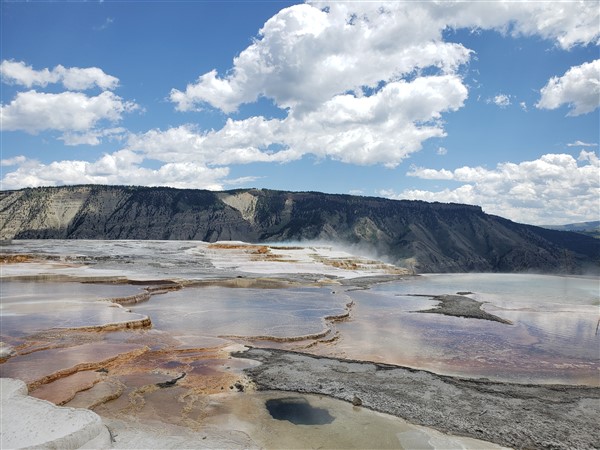 During my short (6 hour) visit to Yellowstone, I noted MANY rv's of all types traveling the park. Clearly the Class B's and smaller class C's were able to navigate the crowded parking lots more successfully than trailers or any larger campers. Many of the Yellowstone parking areas are fairly "tight" and crowded. Longer RV's are bordering on dangerous in Yellowstone as the switchbacks near Mammoth Hot Springs are tight enough that anything over 30 ft. is likely to cross the center median as you travel along.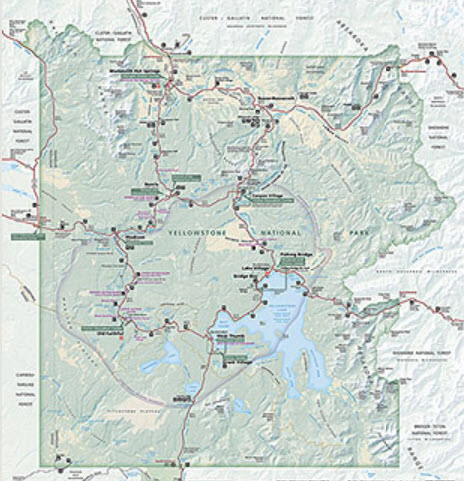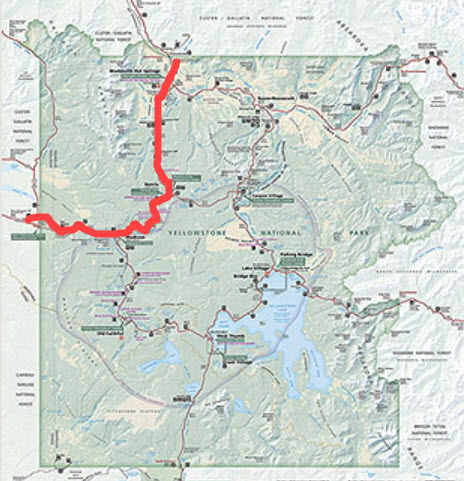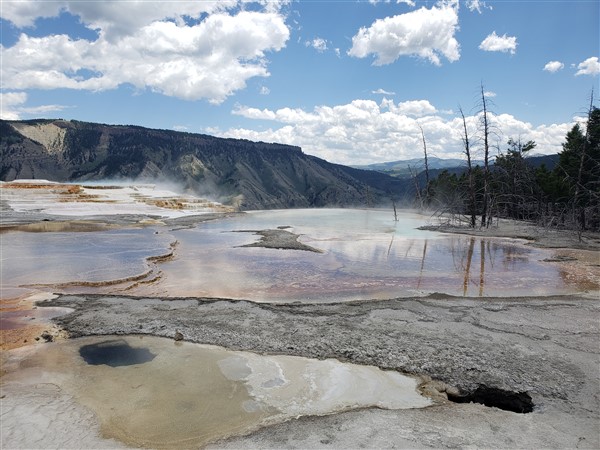 There were more people there than I expected – from all over the nation, and frankly from all over the world – to my surprise. (I thought the international flights were shut down?!) Many of the RV parks IN the park are CLOSED and the ones in the park that aren't closed, are FULL. Outside the park, there was space in West Yellowstone (for about an average of $100/night.)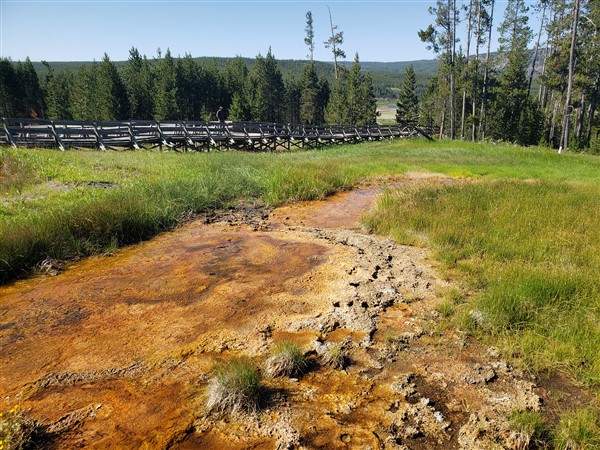 I was also struck by the number of people wearing face masks OUTSIDE. Having spent the entire "china virus time" in Wyoming and Idaho, seeing outside mask wearing is rare – and frankly, inside is about 50/50 at best, but these are towns with virtually no incidence of the virus.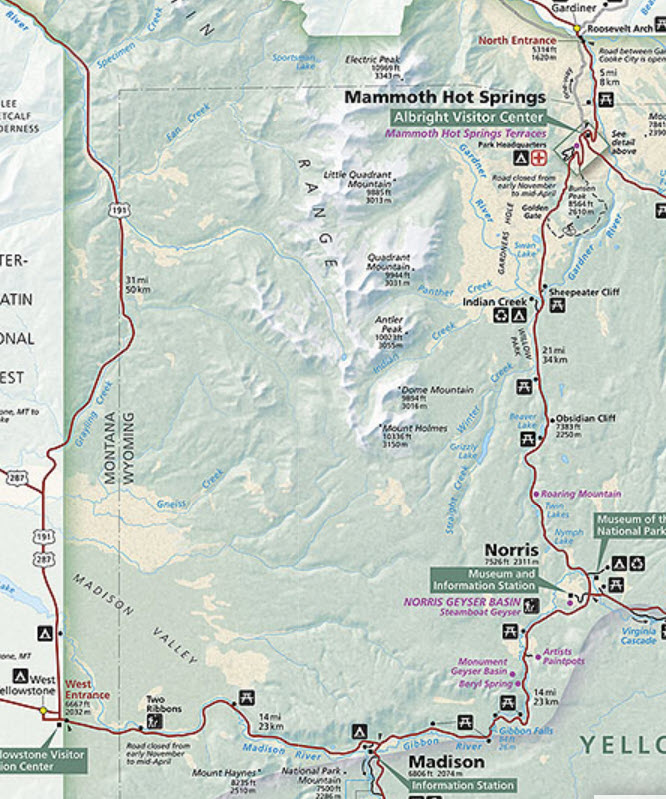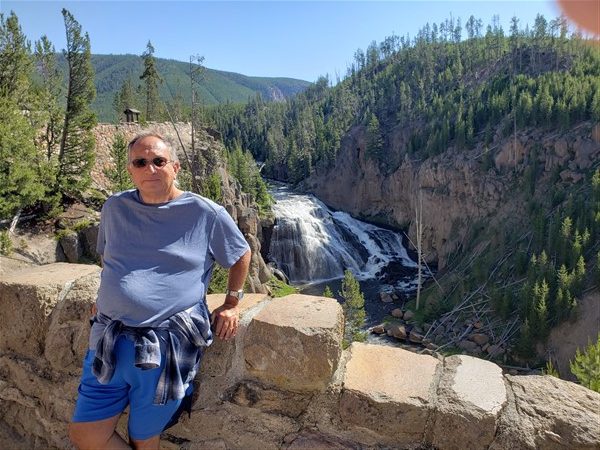 Exploring the Northwestern Corner of Yellowstone
Yellowstone National Park is BIG – really big! On my visit, I entered via West Yellowstone, Montana, presented my ID to verify I was eligible for the Senior America the Beautiful Pass, and then drove about 20 miles to the first intersection, where I turned north towards Mammoth Hot Springs and the Gardiner, Montana entrance. Much of this route is well over 6000 ft. so be prepared for possible stress due to elevation and adjust your expectations for temperature and weather (it can snow any month of the year here.)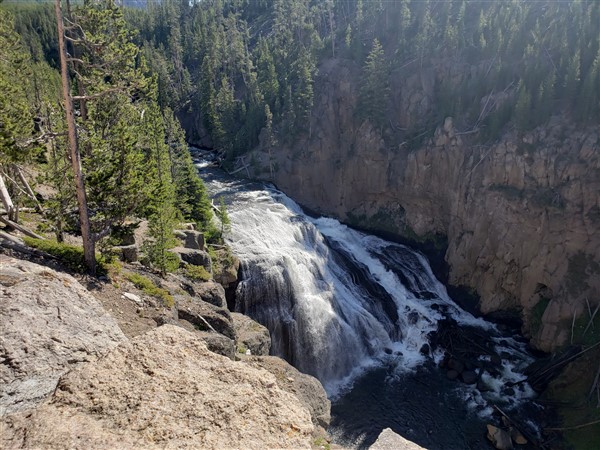 In my 6 hour visit, I made several stops and short hikes. Areas visited include Gibbon Falls, Monument Geyser Basin, Steamboat Geyser, Obsidian Cliff, Mammoth Hot Springs, and the 45th Parallel site including the boiling river unofficial soak site (not open due to high water levels.) You can see many inspiring photos here and some great clips in my video above!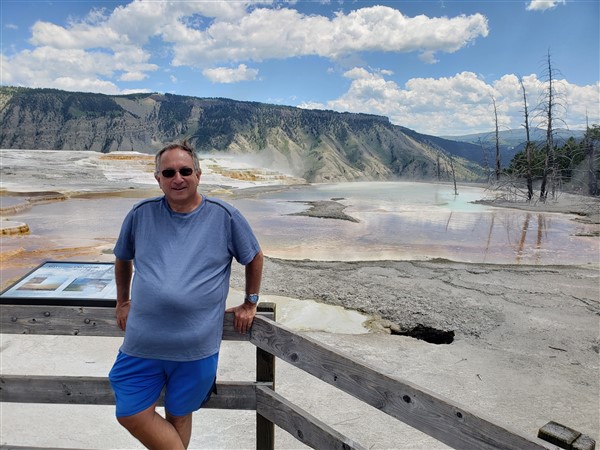 Where I stayed in Eastern Idaho and how the RV parks were…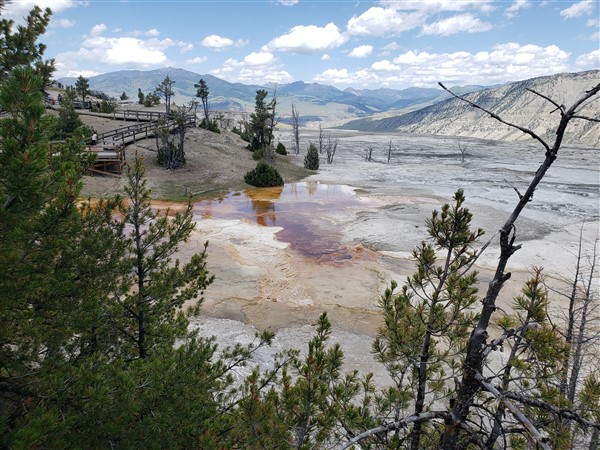 Since leaving Pinedale, my travels brought me to the Swan Valley region of SE Idaho. The Palisades are spectacular (and I will do a post soon on this region.) While there, due to converter issues, I opted to stay at a full service campground – Sleepy Bear Campground. Bobbi is the owner. She runs a small park right next to the highway. Her rates are VERY reasonable (30. including tax per night), but beyond a safe place to park with hookups and a good location, that's about all the park offers. For me, as with many parks, its a good "launch point" to explore the region. From Sleepy Bear, Victor, Driggs, the Palisades and Jackson (and even Teton/Yellowstone National Parks) are within reach.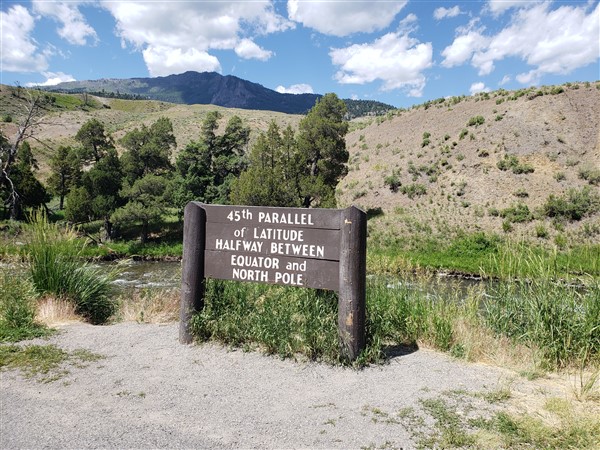 I secured repairs on my camper (replacing the converter) through Snake River RV – HIGHLY recommend! Steve is the owner – he's professional, honest and highly competent – what more can you ask for? After leaving Snake River RV, I headed north to Sugar City – another centrally located site to a new campground – Sugar RV Park. Combination farm and rv park, the owners are friendly and approachable. AND, their weekly rate is VERY reasonable – 140. for full hookups (plus tax.)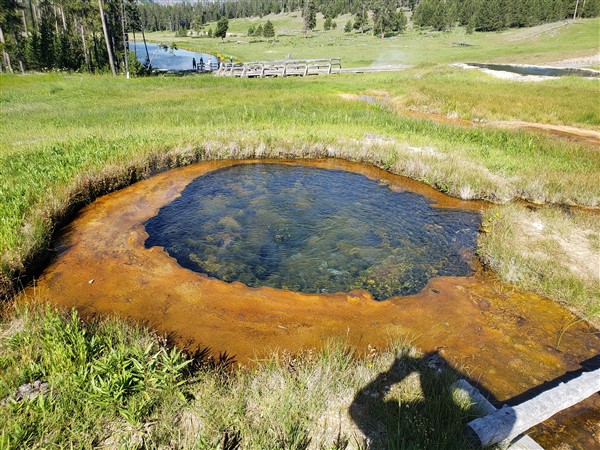 From this park, Yellowstone is just over an hours drive; Island Park Reservoir is closer, and Idaho Falls is just 35 minutes to the southwest. The nearest town is Rexburg (population 25,000.) Rexburg has grocery stores, restaurants, and even a Walmart! Which I have to admit, after MONTHS without a big box store was a welcome site!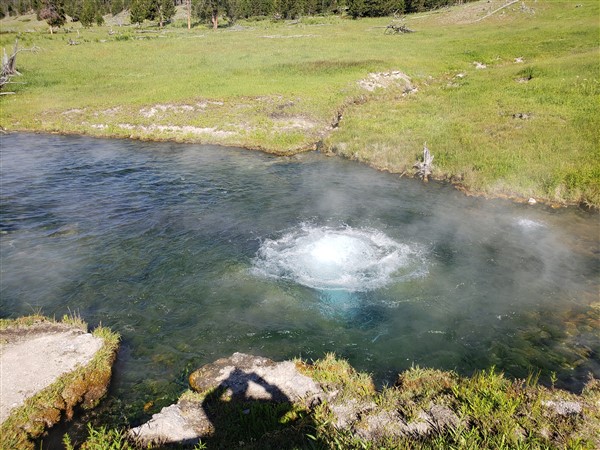 I mentioned in my video I watched a video sharing a potential breakthrough to the treatment of "the virus." Here's that video – I welcome your thoughts!
Next steps in my journey…
In between serving my Concierge RV Clients, I plan to travel to Burley, Idaho, mostly because there's an HONEST Ford Service center there! I highly recommend Goode Ford for any service needs – see TJ. After a few days in Burley, I'm heading into the Treasure Valley – unfortunately timing it with the heat of the summer – late July! Days will likely be in the mid-high 90's, but I have some friends I plan to see there and a few things to take care of in that metro area. Then off to McCall and Valley County – likely for much of August. As always, time will tell how closely I stick to this "somewhat planned" itinerary… Stay Tuned!
Like the content? Want to be notified of the "next post"? Please do consider joining my newsletter below…