Let's get caught up since my most recent RV lifestyle update…
Greetings from McCall, Idaho! Its been a few weeks since my last post – it always seems to happen to me in the summer, I get caught up with things and get less efficient in the HEAT! This is why I've situated for the month of August in the Central Idaho mountains (at about 5000 ft.) where nights are chilly (last few mornings have been in the low to mid 40's) and afternoons are warm – but definitely NOT hot. There's even a trace of last season's SNOW that can be seen along the ridge tops just above Valley County.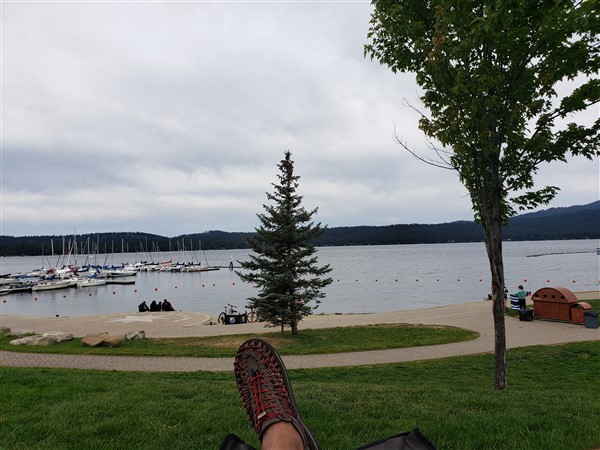 We do have a 5 day(?) 90+ degree heatwave coming, starting Sunday, but it will be accompanied by LOW humidity, and cool mornings, AND when it ends – its likely the last of the hot weather!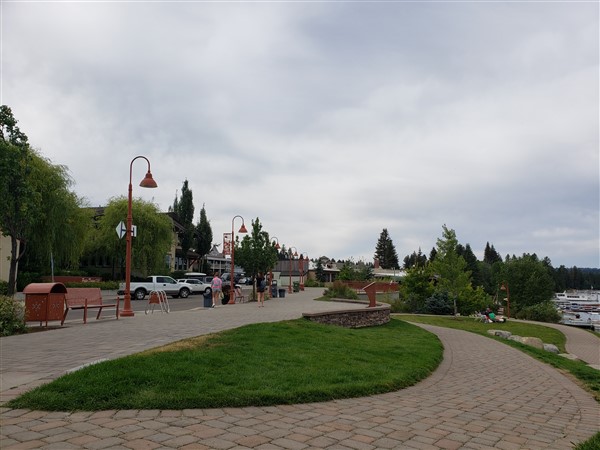 RV Travels & an UPDATE on the Feeding Frenzy in the RV industry…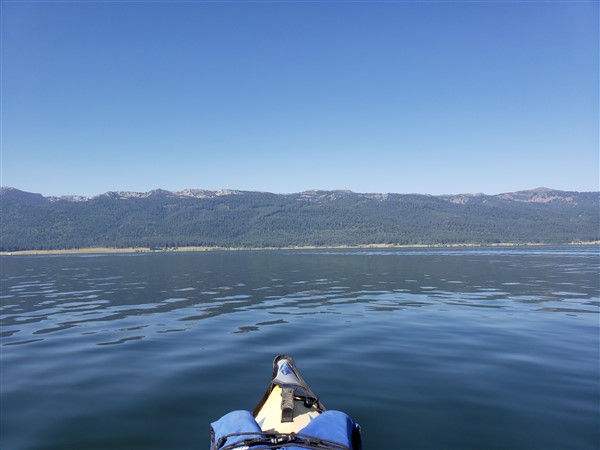 I'm going to cover a few topics briefly here – my recent travels, what I've seen as I travel has ranged from a sense of normalcy to borderline insanity; the "feeding frenzy" in the RV industry and its implications for RV life and the RV industry down the road; and some thoughts on "what's next…"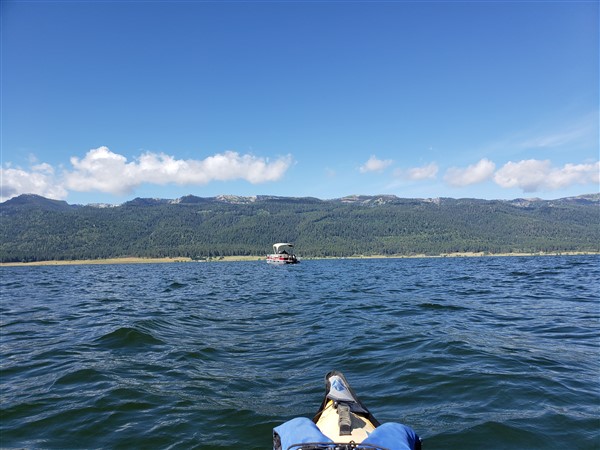 The RV Camper Feeding Frenzy – and the inevitable aftermath…
When it comes to RV's, people are buying anything and everything – and from what I see in Facebook groups, their purchases are often made with little "due diligence" to ensure they get a quality camper. In other words, lots of poorly built campers are being purchased by lots of folks who know nothing about RV'ing. Frankly, this is a recipe for disaster!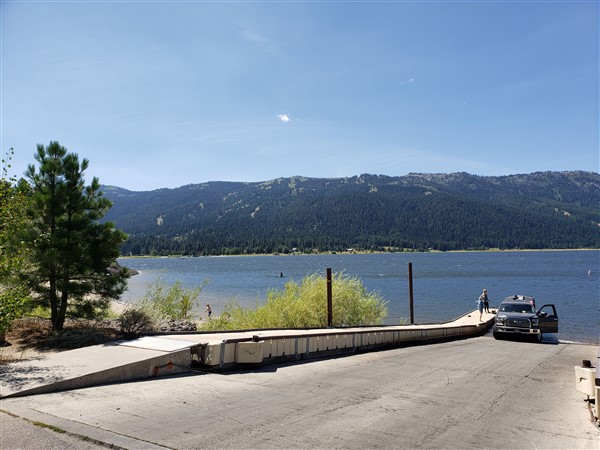 Of course, this is NOT the case with my Concierge RV Clients – those folks saw fit to hire me to look out for their best interests and to ensure they got a quality camper at a fair price (even now during the feeding frenzy.) Judging from the reviews posted at the end of THIS POST, I've got some happy campers!
There WILL of course be consequences for the abundance of junk campers (including NEW units) sold to consumers this year. I've heard it said that the two best days of RV ownership are the day you buy it AND the day you sell it! Unfortunately for many, shortly after purchase, they enter a maze of problems and challenges due to shoddy materials and construction – only to discover the other GREAT weakness in the RV industry – RV service! RV service, especially during the summer season is often a very slow and frustrating process to resolve your issue(s).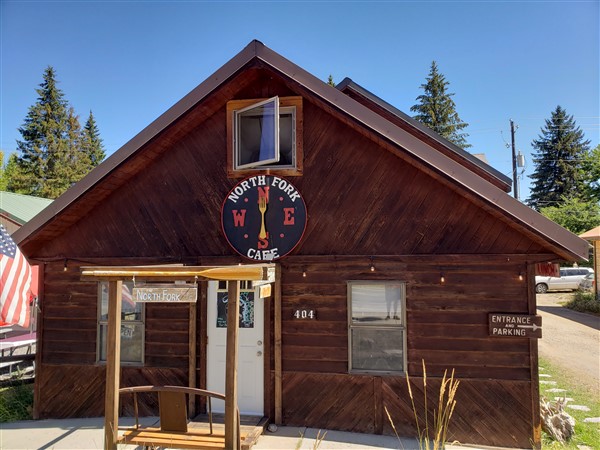 It was the focus of an article I read some years back, an extensive analysis was done by the author asking why (in about 2016) the RV industry had not grown in terms of the number of RV owners in 20 years – despite demographic trends favoring MASSIVE growth in the number of RV'ers over that time period (as many of us aged out of the work-force and approached retirement.) The report was prepared by Greg Gerber, Editor of the RV Daily Report and offers a scathing analysis of the industry.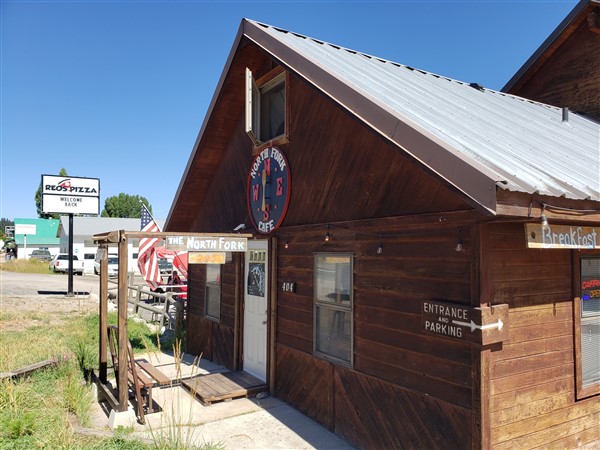 Greg's hypothesis and after several years in the industry, I wholeheartedly agree with him was that many folks buy an RV – experience all the issues associated with poor construction only to sell it and walk away from the RV lifestyle. How sad. I state this emphatically as there ARE campers that are built FAR better than the most common names you hear and see on our highways (lately everywhere!) Greg's full report can be found HERE.
I must emphasize despite Greg's scathing report and my very critical words of MOST manufacturers in the industry – I am NOT condemning ALL. I do NOT subscribe to the "they're all built that way" outlook and I refer my clients to the companies I KNOW build a superior, quality product.
The (almost) inevitable end to the buying frenzy…
The end result of this buying frenzy MAY very well be a selling frenzy at some point down the road (perhaps this winter? next year?) Part of this may result from the economy and its condition but MUCH of it may result from frustration from having purchased an inferior camper and the desire to "move on" from the RV life they HOPED to enjoy. And in my view, that is truly unfortunate. I KNOW folks who have shared with me their desire to experience life as I try to convey it in my own journey over these past several years.
RV Life and the RV Lifestyle – it STARTS by choosing the RIGHT camper to travel with
People enter the RV Lifestyle with certain goals and objectives. For many its a less complicated lifestyle, a desire to see the country – certainly the more rural regions where people are not tearing apart the most exceptional nation ever formed on our planet, a desire to spend more time outdoors, and so on.
If all that gets short-circuited by a giant RV manufacturer (contact me – I WILL name names) who builds a shoddy camper, and then when it fails, it takes weeks (months??) to get it fixed or even usable – that tends to blow apart the travelers original goals and objectives. This incidentally is WHY I started my Concierge RV Buying Service.
Covid Life on the RV Road – from "near normal" to "borderline insanity"
And where I've been…
Since we last "talked", I was in Sugar City, Idaho for a couple of weeks, a few miles north of Rexburg and about 80 miles outside of the West Yellowstone entrance to Yellowstone National Park. I celebrated my birthday in mid-July by spending a day in the park and obtaining my lifetime parks pass since I'm now north of 62 years old. I still plan to publish my experiences at the Teton Dam – definitely one of the most unique dam sites I've ever visited – and its just outside of Sugar City.
After leaving Sugar City, life became somewhat mundane and well frankly, HOT as I traveled across southern Idaho. July did what July does – it got hot, especially as I headed across Idaho towards lower elevations. Sugar City is nearly 5000 ft, my next stop was Burley, just under 4000 ft., TJ at Goode Ford is my main maintenance guy at this point. When you're a traveler and you find a highly competent and qualified service center, you find ways to "be in the area" when service is needed. While in Burly, I also visited the "City of the Rocks", perhaps 90 minutes south in the high desert. I plan to complete a post from there at some point in the near future – it really is quite the site to see!
After a few days in Burley, I visited a town called Mountain Home (about 40 miles SE of Boise) for a couple of days – under 3000 ft. elevation and predictably HOT, but I was there to meet up with a RV dealer who handles Renegade. Renegade (and Nexus) are two "Super C" brands that have impressed me and I wanted to learn more about the Renegade product. (I have two clients who have special ordered one of each and who knows – perhaps some day, I'll move out of my trailer and into a Nexus or Renegade motorhome. BOTH impress me GREATLY.
From Mountain Home, I worked my way to Emmett, mostly to visit friends in the Treasure Valley (Boise metro), but didn't want to stay in the Treasure Valley (for MANY reasons!) I was greeted upon my arrival in Emmett at their city RV park by detectives from the Eagle PD who were busily combing through the camper next to where I set up as he was wanted on a number of criminal charges from his activity in Eagle, Idaho!
After some lunches with friends, and other visits in the Treasure Valley, I'd had enough of living at lower elevations, so I headed up to McCall, Donnelly and Cascade in Valley County – an area I'm now quite familiar with after having spent 3 winters here while teaching at the ill-fated Brundage.
Small towns…
Are the closest to "normal". You don't see any masks in the open-air; you see (perhaps) half (or less) of the shoppers in the grocery wearing them, and people relish the NORMALCY found there – which is often the polar opposite of communities just a few miles away.
While I was staying in Emmett, 16 miles from Boise, this was the case. You could still walk into a restaurant and not feel like a criminal if you're not wearing a mask; you can enjoy a mocha latte at the coffee shop and the kids behind the counter weren't even wearing masks. In contrast, Boise is a police state. You can't enter ANY business without being masked up; even restaurants require it to walk to your table. All this for a disease that HAS solid treatments (message me privately if you want to know what I'm doing to minimize my risk – if I told you here – or anywhere on social media – I'd be banned! (When exactly did we lose freedom of speech?) I did prepare a page that shares most of what I'm doing, but not all! Incidentally, my "health page" has recently been updated.
The same situation exists here in Valley County now – McCall is VERY tight about Covid policies all around town (and in all fairness, they get swamped with Treasure Valley folks from 2 hours to the south EVERY weekend.) Donnelly and Cascade – where most of the Treasure Valley people just pass through are considerably less insane about mask wearing and such. Again, this bothers me where we DO have (apparently) SAFE and EFFECTIVE treatments for this illness.
As summer gradually draws to a close and the weather cools, I'm looking forward to wearing my ScotteVest – an incredibly durable and versatile garment! I'm sharing this post today as the heatwave is starting – but its likely to be the LAST of the summer. So…I decided to share this great clothing manufacturer with you and encourage you to click the image below to see what they offer – and perhaps what's on sale! (the quest vest pictured below is the SAME vest I own)
What's next for Alan on the road… (Upcoming RV Adventures)
When I leave Valley County – which will be just before Labor Day, I'm set to camp at a park near Richland, Oregon (I made reservations as its over Labor Day weekend) – this is providing Oregon is still open for travel! The Governor of Oregon who seems to have no issues with the insurrection occurring in Portland, is talking about closing borders to other states due to covid risks – no you can't make this stuff up!
Assuming I can enter (and exit) Oregon, I plan to visit the Outdoors RV facility in LaGrande and get a few repairs done before continuing on with my journey – which will then take me into Nevada for a firearms and Constitution training course set for mid-October. As for winter…. stay tuned!
Ok, all for now! Enjoy the content? Please consider subscribing below and visit my youtube page, like and subscribe there as well!