OR…What happens when you have a "too close encounter" with tree branches…
As I travel and speak with other RV travelers one of the greatest concerns is needing service "on the road" and wondering if you're finding true service or being taken. Fortunately, every service call I have ever required has been a positive experience and this current "event" was no different.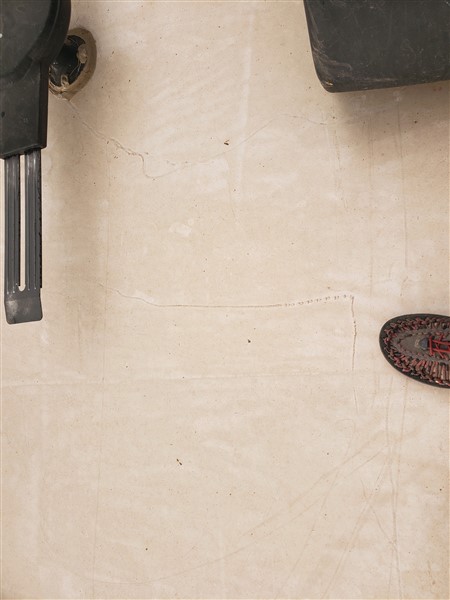 It all happened in Andrews Texas – I had a "too close encounter" with some (many) tree branches that were a bit lower than I anticipated. The end result? Scratches and scrapes on my EPDM (rubber) roof that were deemed serious enough by the Service Writer, Jayme at Performance Motorcoaches RV and Marine in Wolfforth, Tx. (near Lubbock) to warrant replacing the roof. As I spoke with her, Jayme was professional and affable and very patient. Over the next few hours I reflected upon her advice, checked with some RV techs I know, and checked ratings on her repair shop.
When all fell in place, I decided to begin the process of the insurance claim for the damage that had occurred – honestly, in a matter of a few hours after meeting her early on Monday morning March 22, 2021.
Scratches and scrapes on your rubber roof can allow water to seep in, soak the (very thin) decking and then it can cause havoc inside the camper. When locating acceptable campers for my Concierge RV Clients, any signs of water intrusion and damage is the fastest grounds for my advising my client to "move along" and search for others.
To get things rolling with my roof replacement, I contacted Progressive, whom I've had for a few years now and this is the first claim (beyond a windshield for my truck) I've filed with them. Their adjuster, who already had a working relationship with Jayme was prompt and easy to work with.
Performance Motorcoach took me in QUICKLY
All this started upon visiting Performance Motorcoaches on Monday March 22; by Monday March 29, Jayme had blocked time for my trailer was presented to Performance for the necessary repairs (a roof vent had been damaged as well.) I was amazed that Jayme was able to get me in just 1 week after my first contact with her!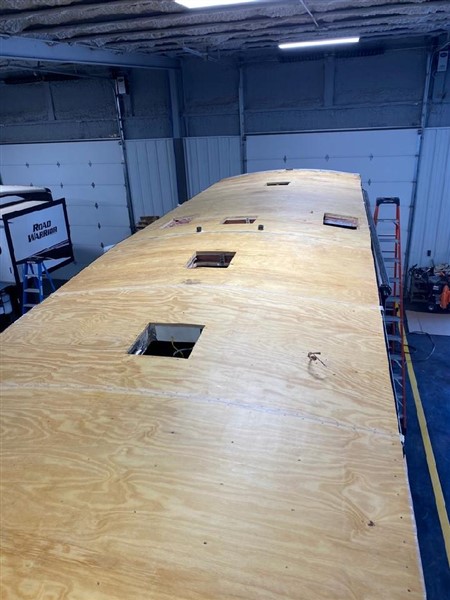 Jayme kept me updated throughout the entire process and even at my request took photos so I could document the work. She even reduced the scope and cost of the job by reusing the existing decking which from photos you can see was in excellent condition and fully ready for a new roof.
By Thursday morning, my trailer was ready for pickup and I was given a green light to continue my journey. In the interim, Progressive covered my 3 night hotel stay in Lubbock.
In the days leading up to the roof job, Jayme even told me about a new roof covering material called XTRM-PVC that after some research I elected to go with. It is more resistant to scratches and scrapes from tree branches than EDPM or TPO (both rubber materials) – a very good thing for me! XTRM-PVC is a PVC or poly-vinyl chloride material, more resistant to scratching, but more difficult to install on the roof as it is not as "stretchy."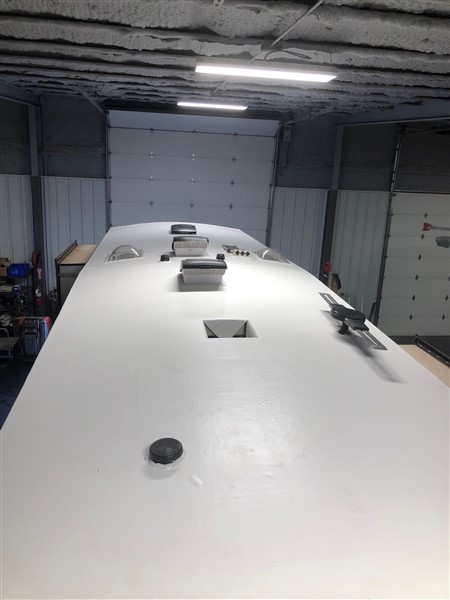 When I picked up my trailer on Thursday, Jayme advised me to go easy on the speed and don't walk on the roof for a couple of days. I headed north, but stopped just 40 miles up the road in Littlefield. There's a small town operated campground (free, donations accepted) that gave me time to explore the town and see how things turned out with the roof.
Inspecting Performance Motorcoaches work…
Upon inspecting the roof, I did find some bubbles – which due to the sun's heat, have resolved themselves over time. I was advised that the XTRM-PVC material is more difficult to stretch over the roof – but once applied is a better surface protectant than EDPM or TPO roof materials. None of the bubbles was large enough to present a risk to the life span of the new roof.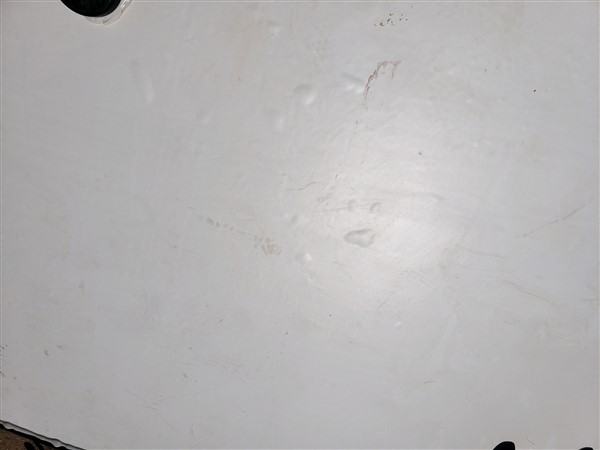 When I inspected the roof on Saturday afternoon, I did find one additional problem – resulting from human error that troubled me – the same cracked vent had been re-installed on the roof. While this disturbed me, I realized that even a great shop like Performance's can have slip-ups and its how they handle the issue that matters.
It was Saturday afternoon, not a good time to bring service issues to light. Jayme was unavailable, so I contacted Doug (the GM), and to his credit, he got right on it and had Brett, the shop foreman contact me. Brett could not locate the right vent in their inventory, and their suppliers were out of stock as well, so he went onto Amazon, located and ordered one there – it was an expedited order. By TUESDAY the vent had arrived, I was called to come over to the shop, they took me right in, fixed the issue and I was on my way!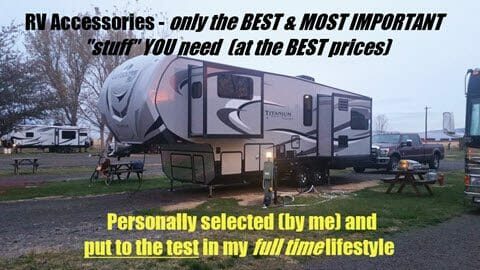 Again, its not that humans don't make errors – its how they handle them and I am VERY impressed with how Performance Motorcoach handled the situation and know that the job was well done – and they worked tightly with Progressive to make the entire process as painless as possible for me!
Closing thoughts and recommendations
Need RV repairs and find yourself near Lubbock, Texas? Definitely consider Performance Motorcoach! They also deal in some great new campers. One name that jumped out at me is Renegade – a product I've worked with one of my clients to get. Performance handles their larger models, and for anyone looking for a 35 ft. + Super C, its probably the best choice out there. And they have Alliance, a maker of upscale 5th wheels. It was my first opportunity to walk through and get up close inside and out to an Alliance. As a result, my view of Alliance has improved (somewhat), but to my 5th wheel clients, I still give top billing to Arctic Fox and Outdoors RV. Contact me through my Concierge RV Buying Service if you're in the market and want a "guide by your side" who has your back through the entire purchase process.
Are YOU starting your RV travel for the spring/summer season? Here are two discount RV Campground Offers I Personally Endorse…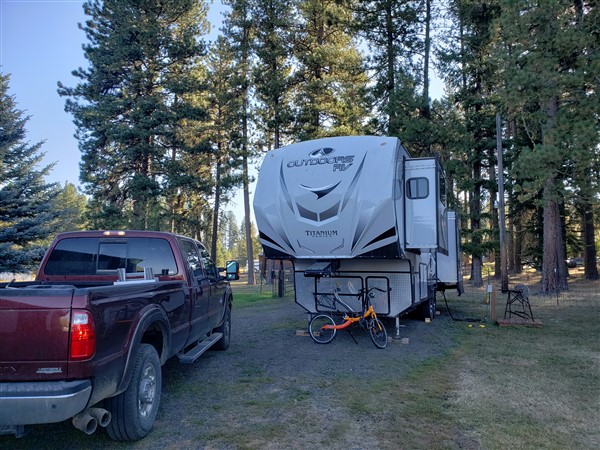 Lastly, seeing how Progressive handled the entire event, I have a very positive view of Progressive. Personally, I obtained my insurance from the 'in house' insurers at Americas Mailbox – if you contact them, please tell them "Box 3847 says hello!"
Like my content? Want to be notified when I post new articles? Please join my newsletter – enter your name/email below…
#rvroof
#newrvroof
#rvroofrepair
#rvlife
#rvlifestyle