Spectacular! Situated 8500 feet above sea level, high in the Big Horn Mountains, yet with easy access from Thermopolis/Worland, Wy (the west slopes of the Big Horns) or Buffalo (on the eastern slopes.) Meadowlark Lake is a small lake at the foot of Meadowlark Ski Area, about 20 miles NE of the sleepy town of Ten Sleep, Wyoming at 4200 ft.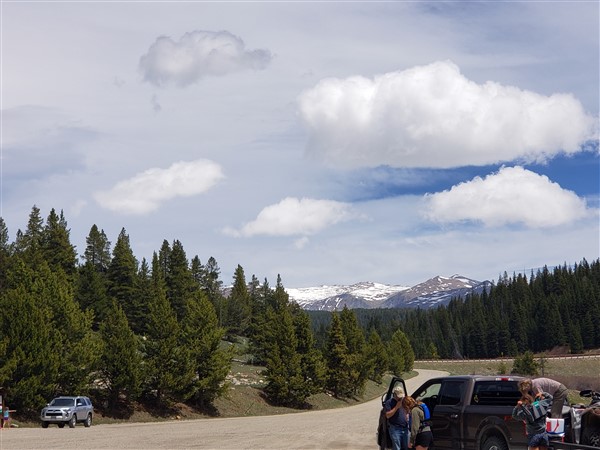 Yes, there's a significant climb between Ten Sleep and Meadowlark Lake! You can track the climb in elevation as the temperature drops about 25 degrees between Ten Sleep and Meadowlark Lake. On the morning I made this drive, it dropped from 83 to 67 as I climbed to Meadowlark Lake. The water was COLD, after all, it had been covered in ICE less than a week earlier when my friends visited it over Memorial Day weekend!
Meadowlark Lake – an easily accessible alpine lake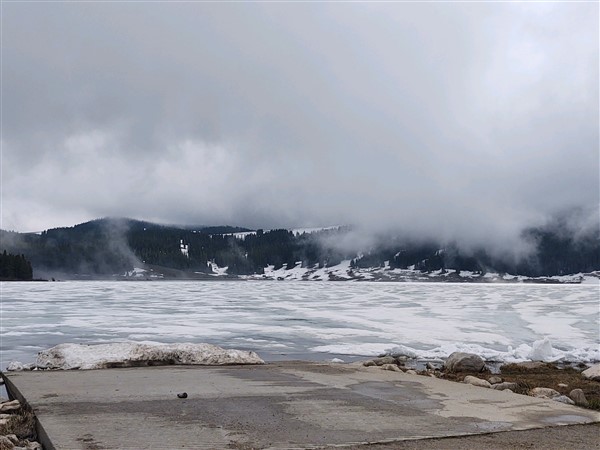 Meadowlark Lake is a relatively small lake. It can be paddled in a kayak around the perimeter easily in two hours or less. You're treated to mountain breezes, mountain views, and melting snow right through June and into July – not long before it all starts again! There is no camping immediately on the lake and spot where I parked is day use only.
Just ONE WEEK LATER at Meadowlark Lake…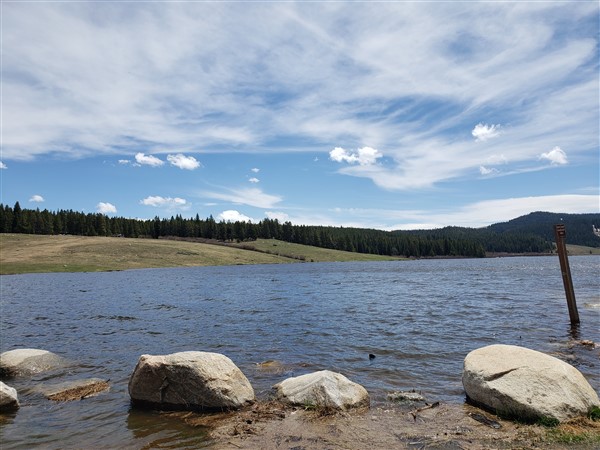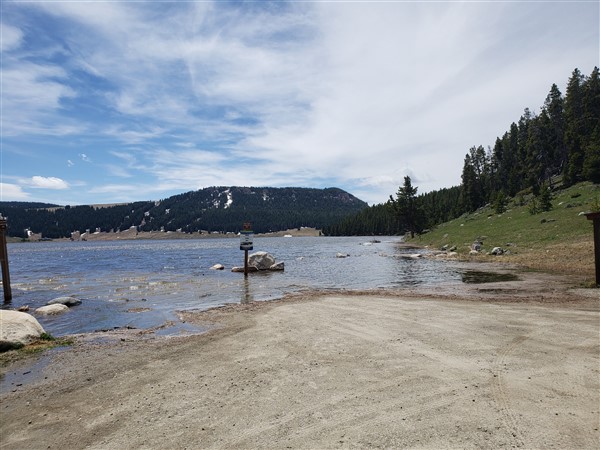 There was still a fair amount of patchy snow on the ski trails, in full visibility while paddling around the lake. The wind blew at a consistent 20-25mph and whitecaps were developing on this small lake. But, to escape the heat of the valley – if only for a little while, it was all worth it!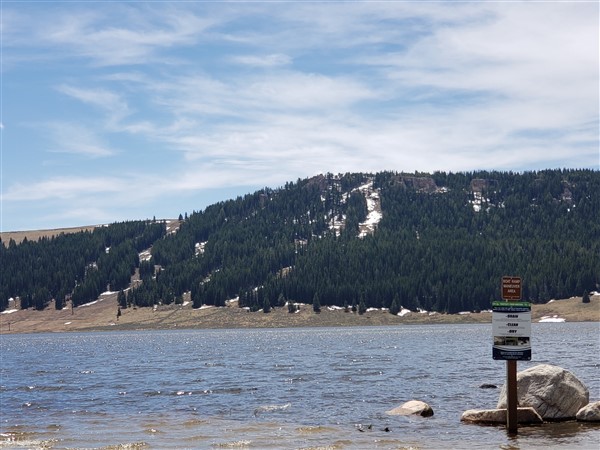 Ten Sleep, Wyoming
Ten Sleep, a small town of just a couple of hundred folks, about 25 miles outside of Worland, Wy. is home to the Ten Sleep Steakhouse and Saloon – home to great burgers and ok (just ok) fries. I'm thankful they were serving despite the ongoing virus threat.
I find as time goes on, I'm growing increasingly tired of this virus and have taken to eating out more often than in the past several months. When I was ski instructing in Jackson, I would tend to cook at home – even before the virus as most restaurants catered to the tourists AND charged accordingly!
There's also an RV park in Ten Sleep, appropriately called the Ten Sleep RV Park. Located within walking distance to all businesses in town, I'm sure its a decent place to set up as a "home base" if your goal is to explore the Big Horn Mountains located along this stretch of U.S. 16.
Ten Sleep is near the mountains but not IN the mountains. Its elevation is about the same as Worland and Thermopolis at 4200 ft. So, in the summer, it will get hot, but relief is only a short drive UP the hill to many hiking and kayaking destinations.
RV Camping in the Big Horn Mountains
There are MANY RV camping opportunities in the Big Horns. Using AllStays, a favorite tool that helps me locate campgrounds and much more (see images produced using AllStays), you'll note there are several National Forest Service (NFS) campgrounds AND dispersed camping locations. Dispersed camping is denoted by a green semi-circle and campgrounds with defined campsites are located where you see green circles. In general, all NFS campgrounds are primitive with no hookups and at most pit toilets available. THIS is where having a camper with LOTS of freshwater capacity is very helpful!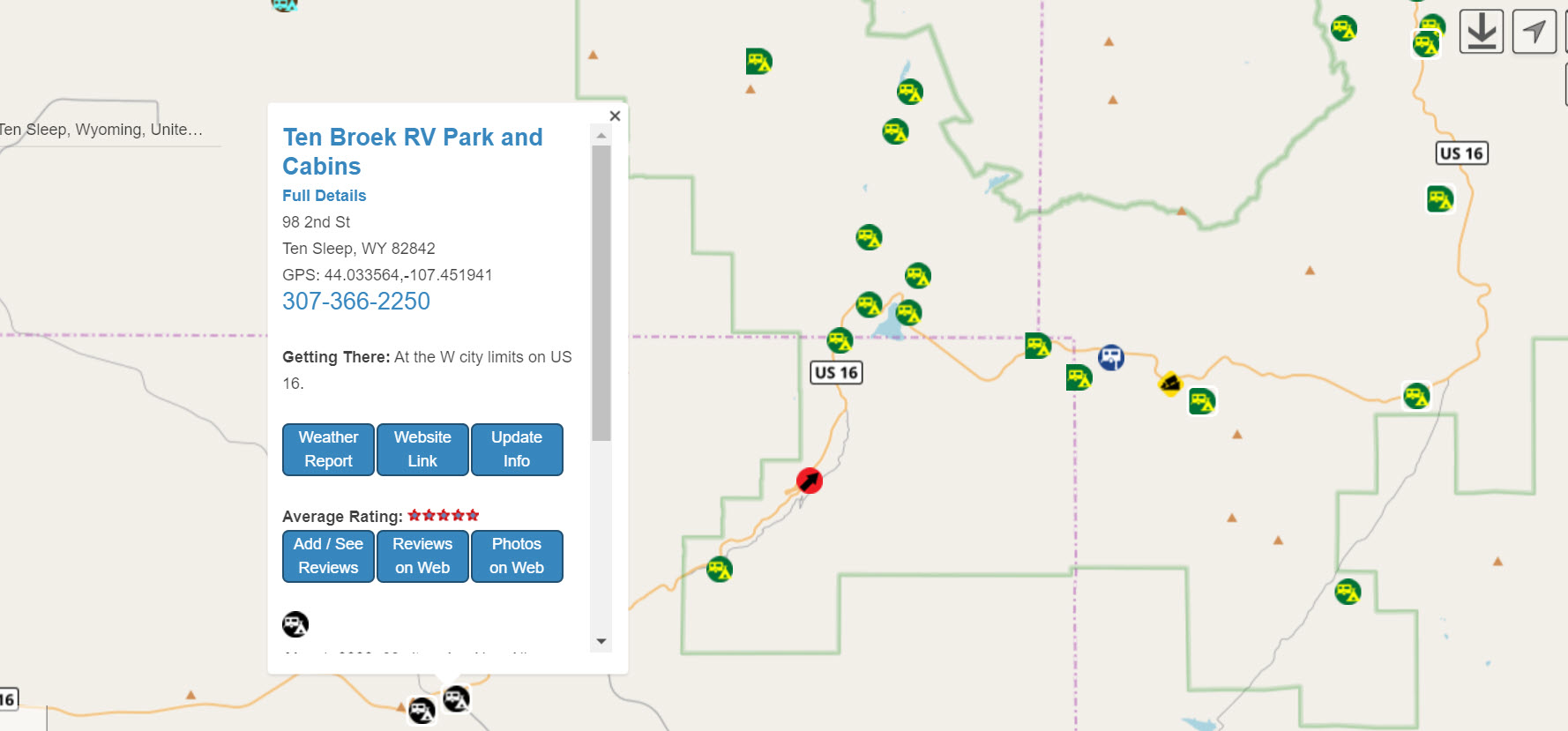 By clicking on each camping location (of any type), you can pull up additional important details. Information I often glean from these interactive maps includes when the campground is open (many high elevation campgrounds are only May – September), what size campers they can accommodate, and a contact number to speak with the campground or local ranger to get additional details I may need. These details often include verifying the length of camper info to confirm I'm not heading somewhere that I'm going to regret taking my 35 ft camper into! I often also ask about how crowded it is, if reservations are available or advisable, and how the roads are leading into the campground or camping area.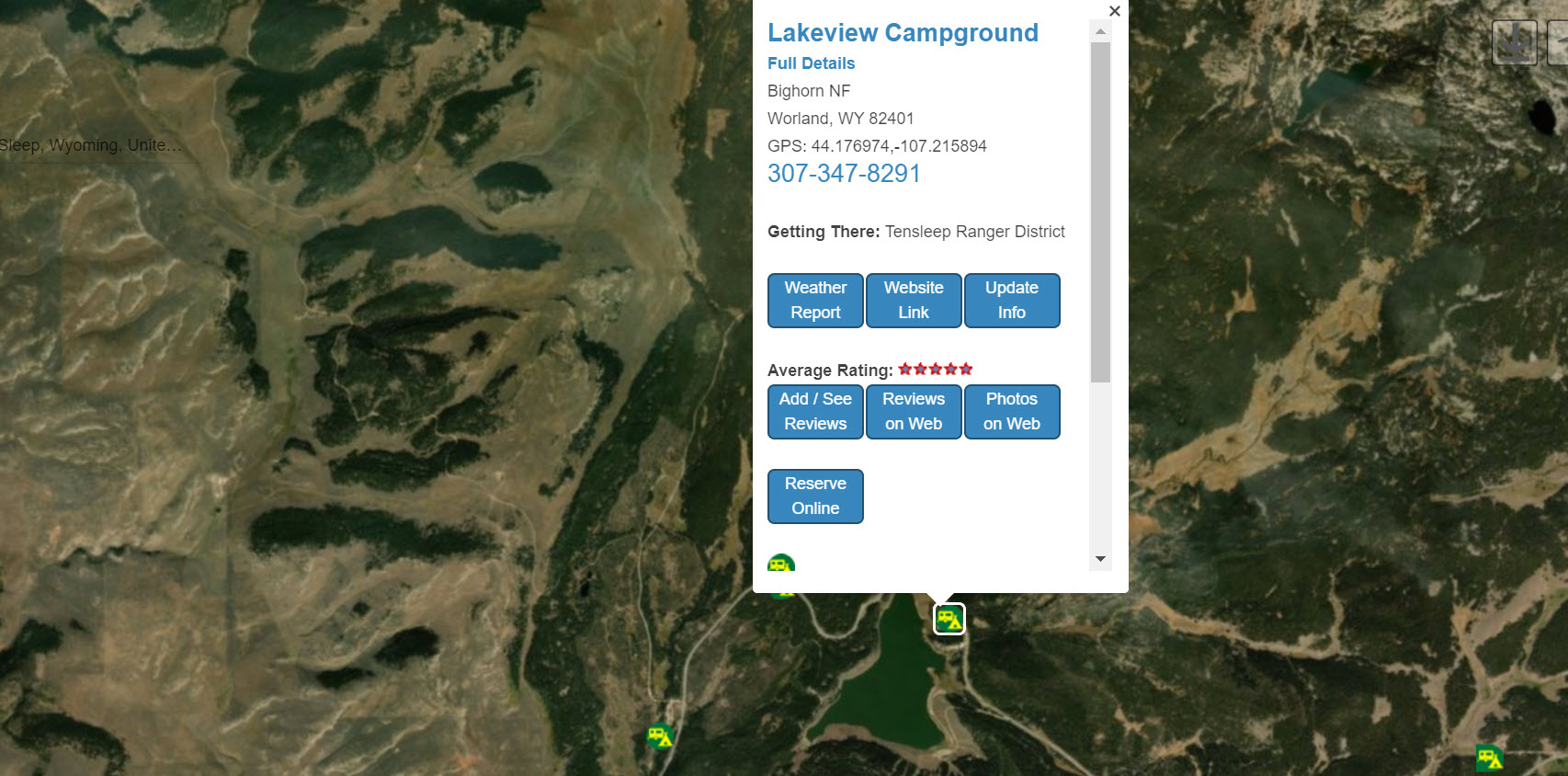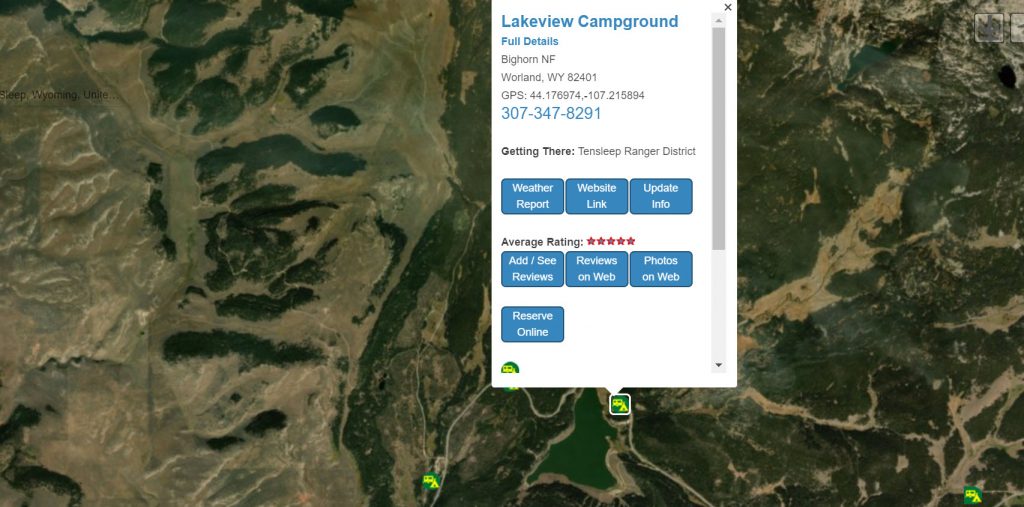 Allstays is not free, but it IS a highly valuable tool that I use when researching campgrounds. I elected to subscribe to a multi-year agreement with them to have access to this level of information.
General Thoughts about the Region…
Central Wyoming is spectacular! From Boysen State Park, which I've now visited several times, to the Wind River Canyon (see video) to Thermopolis and then the Big Horns, the terrain is varied and there is much to do. On this "swing through" the region, the virus has forced some of the common activities to cease – such as spending time in the hot springs in "Thermop" and shopping in Riverton (heavily impacted due to its proximity to the local Indian Reservation and very high disease rates there.)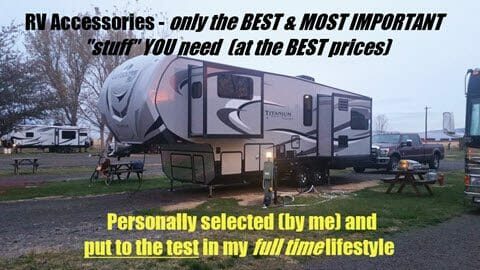 But… MUCH of what there's to do is done outside – the reservoir in Boysen, Meadowlark Lake, hiking in the Big Horns and more. I'm writing this from a coffee shop in Lander – thankfully they're open and I can safely sit inside and enjoy some Chai Tea! This morning I drove up to 8400 ft. (Lander is 5500 ft) to Frye Lake to do some kayaking before "summer ends" (temporarily!) You see, it IS Wyoming, and while today in Lander will be 90+ degrees by mid-afternoon, by Monday morning, we could experience SNOW showers! And since I plan to travel on Monday to Pinedale at 7200 ft. – its LIKELY I'll be traveling through snow showers that HOPEFULLY don't accumulate on the road surface!
More RV Travel Planned…
Even though we still have the ongoing threat of "the virus", my travels continue. I'm heading to a campground near Pinedale, Wy. in a few days and plan to use it as a "base camp" to explore the west side of the Wind River Mountains. Pinedale is about 7200 ft. elevation and I expect to hit some snow on the way in on Monday! After then, summer will slowly return. Its June… there's only about 75 more days of this before the weather begins to cool down again – and I have to make some BIG decisions regarding next winter.
Through all of this, as I've noted in prior posts, I'm taking many supplements to support my health (which has been EXCELLENT), and I continue to be VERY busy with my Concierge RV Buying and Selling Service as the "feeding frenzy" in the RV industry continues – but for how much longer?? I had a record 8 clients in May, and 2 so far in June – including a client who asked me to sell their travel trailer, and it sold in ONE HOUR after I got their advertising posted!
Enjoy my content? Want to be notified when new posts arrive? Join my newsletter below…