Let's face it, MOST of our nation is north of the "frost line" – an imaginary line that impacted where people chose to live when I resided in South Florida. So…if you're living or spending significant time in an RV camper in most of our nation between December and March, you're in a location that is likely, at least at night to experience subfreezing temperatures.
Just a few hours of sub-freezing temperatures in an RV camper can be costly – unless…
Where I spend much of my time in my camper, the temperature begins to slip below freezing as early as late September. In morning walks through campgrounds, I've observed on these frosty mornings, regular water hoses destroyed as water froze overnight and expanded inside the hose. Sometimes, in an unexpected cold snap, the damage is more extensive (and expensive.)
A big key to successful winter RV camping is having a heated water hose
I've been "on the road" now for 8 years – all that time in a 5th wheel. Early in my "rv camping career" I created a "do-it-yourself" heated water hose. I purchased heat tape (electrical wire meant to be wrapped around a water hose), made sure it wasn't heat tape for metal pipes (that type will melt a regular water hose), and then proceeded to wrap and insulate the entire mess.
At best the results were mixed – lots of time invested, bulky, awkward, and I rarely made it through an entire season without some type of failure!
And…
I really didn't save much over the cost of a professionally designed heated RV water hose
After a couple of years of "do-it-yourself", I "broke-down" (I'm cheap by nature) and purchased my first professionally designed heated hose. I looked at all the major manufacturers and chose a Camco – it had the best reviews and a solid warranty. After 3 seasons of great performance, my first hose did fail and Camco demonstrated to me they stand behind their products and replaced it.
UPDATE November 2022: I still like the Camco heated water hoses, but if you want the BEST (and it IS more expensive), there's another company I discovered called (appropriately) the No Freeze Water Hose – you can see it HERE and use code: rvacrossamerica to save a few bucks when you buy one.
Winter RV Camping in Victor, Idaho – a place where you REALLY need a good heated RV water hose!
As I enter my 8th winter – staying in places "not for the faint of heart", I knew I'd be making good use of my heated hose again – UNTIL – I discovered I was going to be in a campsite with an unusually distant water hydrant.
My trusty 25 foot Camco heated water hose wasn't going to do it. So… I knew I needed a 50 footer. As I performed my due diligence, I discovered that all heated hose RV manufacturers were having some issues with their 50-foot models.
This prompted me to pick up the phone and speak with a Camco engineer. In my research, I had noted two primary complaints: thermostat failure and leaking at the connections. Our conversation regarding thermostat failure made perfect sense to me as the end-user (that's YOU and ME) has to ensure that the thermostat is NOT placed in a protected area! If it can't "sense the cold", it won't tell the hose to turn on! So, we quickly moved on from this "issue" to one that had frankly more validity – leaks at the connections.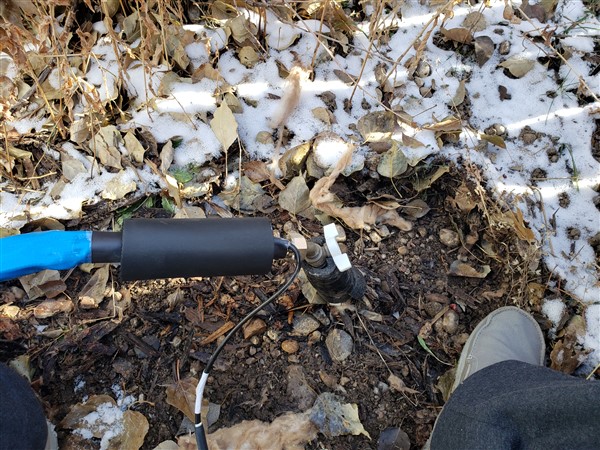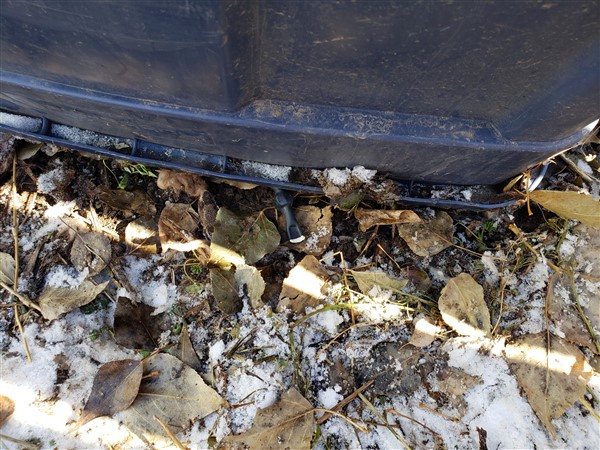 The Camco engineer advised me they had, in fact, had some issues in this area but had recently re-designed the connectors. I offered to evaluate their new product and he shipped me a hose – this article reports my findings.
The hose has now been in use for about a week. The coldest night was in the low-teens and there have been ZERO issues – either with the hose failing to keep water liquid from the hydrant to my camper OR with any leaking.
Leaks in the winter can be a real issue as ice will quickly build up and create a giant mess!
My initial findings: Camco makes a superior product in their RV heated water hose
While it is still early – and I DO promise to post an update later in the winter, at this time, I'd give their hose 5 STARS as it was easy to hookup, showed NO signs of leaking (I did use plumbers tape to connect at the hydrant), and thus far has performed flawlessly.
The hose I evaluated is the 50 ft. model, guaranteed to -20oF. As I note in my video, while I do live in an area that *may* see temperatures below that level, on those nights for the FEW hours the temperature sinks below -20F, I will run the water on a drip to insure that the flowing water prevents a freezeup. They do make a model guaranteed to -40oF, however few locations in the USA would truly need this product. (It also costs twice as much!)
The best price you are likely to find on the -20oF model is right here… (once you land on the Amazon page below, you can select your needed length and choose either model
Two additional components I elected to use in my setup include a water pressure regulator and a 90 degree "elbow" to ease the connection process at my camper.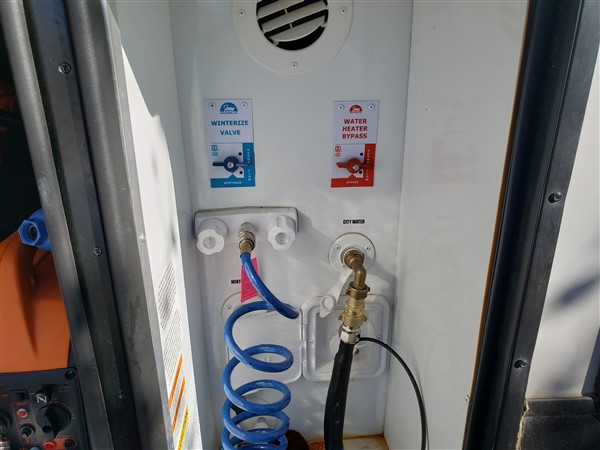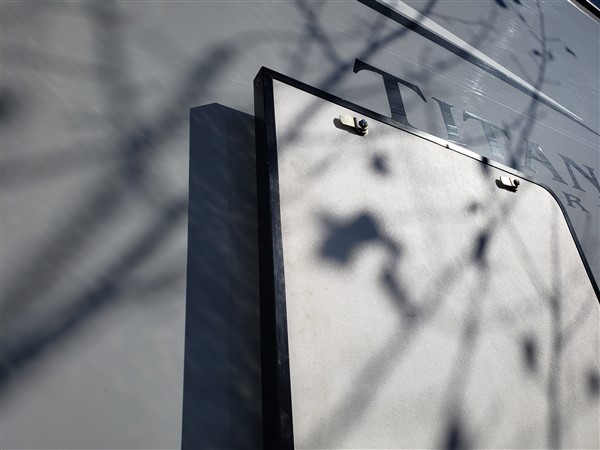 Peace of Mind!
That's what a good heated water hose means to me. It's one LESS thing I have to keep in mind as I camp in one of the most challenging environments one can choose for winter RV camping! Why do I do it? Simple, I LOVE it! I'm a ski instructor at one of the best ski areas in the nation and enjoy being outside all winter – even in sub-zero cold.
On a related note… I've updated my Recommended RV Accessories page to make it easier for you to see what I personally use and have found to stand the "test of time." These accessories can be classified as "best buys."
Like my content? Want to receive notice of new posts as they are released? Join my newsletter here…