They were "over it." Yep, simply put they were done. Their brand new camper (a few days old) had a window leak, it had damaged the interior of the camper – apparently the damage was significant enough that the entire camper had to be returned to the manufacturer.
Many RV owners are now shaking their heads knowing where this is leading! Well, they (the owners of a new camper) said "NO MORE" and told the RV dealer what they could do with that camper and demanded their money back! Then they went to court. That was in 2014. The full article can be found HERE as published in RV Travel.com.
They WON their RV Court case!
Now, the victory may appear somewhat hollow for the couple in 2019 for their 2014 camper as they may have been making monthly payments for the past 5 years on a camper they couldn't use, and winning the court case does not guarantee they will get their funds back from the dealer – at least not yet.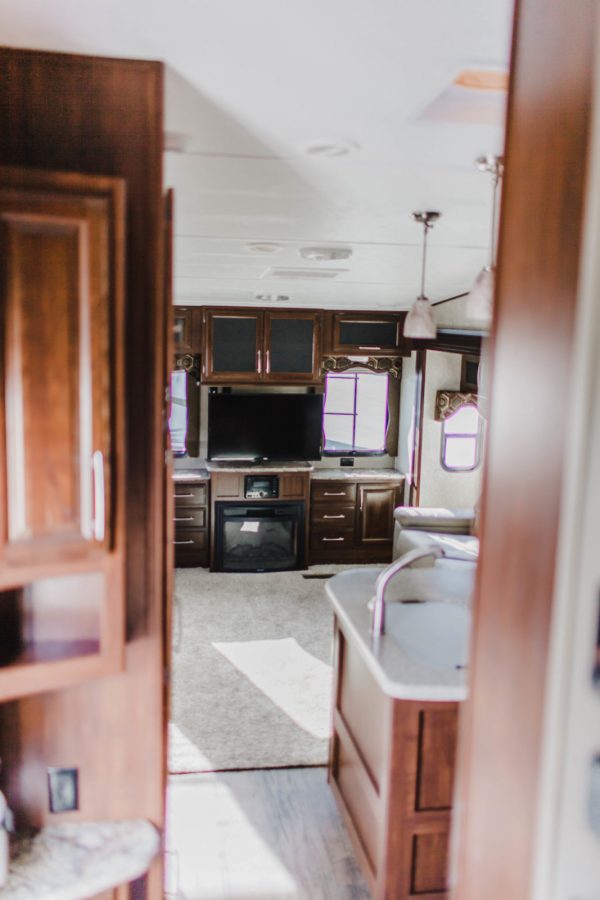 There are, however, larger ramifications to this court case
A court in the State of Illinois has now ruled in favor of consumers and against the manufacturer (and presumably the dealer.) This is significant as the court is signaling consumers don't simply have to "take it" when (the usual suspects) produce a substandard RV camper. Incidentally, I name some of the "usual suspects" in my 5th wheel RV Buyers Guide.
Quoting the RV Travel article…
Steve Lehto, a Michigan attorney who focuses on Lemon Law issues, sees this as great news for RV buyers, and a decision that will likely send RV manufacturers into a tizzy. His reasoning is that state courts often look at precedent even when decided in a different jurisdiction. If you have a "Lemon" RV issue, this approach could be one that might work for you. He does caution that a note in the UCC indicates that "time is of the essence." While under the UCC a customer can indeed revoke the acceptance of defective purchases, it must be done "within a reasonable time" of the discovery of the defect.
To me, this puts RV manufacturers on notice and provides a "work-around" for consumers who live in states with NO lemon laws on RV's (which is most if not all states.) What I hope it does is encourage the "bad actors" in the industry (and there are MANY) to build a better product. Of course, time will tell, but having a court case like this that favors the consumer – it might just prompt them to "do the right thing" and start raising their standards.
As RV Travel points out, this court decision may pave the way for other favorable decisions that will (slowly?) turn the tide of lousy construction quality and poor quality control that is widespread (though NOT universal) in the RV industry.
What say you? I welcome your thoughts and feedback below. If you want to receive notifications when new posts are created on RV Across America(.net), please subscribe below…
Hey, before you go, there are two quick things I want to share –
Need an RV skirt? I can get you an EXTRA discounted quote (for a limited time) – see HERE for details.
I've updated my RV Accessories Page to make it easier to locate the BEST RV Accessories that I personally use and recommend.
As the season progresses and the weather cools, I'm looking forward towards wearing my ScotteVest – an incredibly durable and versatile garment! I'm finishing up this post today as an autumnal storm is headed my way – and I decided to share this great clothing manufacturer with you and encourage you to click the image below to see what they offer – and perhaps whats on sale! (the quest vest pictured below is the SAME vest I own)
(the quest vest pictured below is the SAME vest I own)