Wyoming after an epic winter with literally TONS of snowfall and now a spring where the rains keep coming, the Wyoming landscape has been transformed to a land far away!
It's early June. The snow is still melting at higher elevations. The rains are prolific. There's water EVERYWHERE. And the mud season is EPIC! All factors that travelers in the intermountain west must consider this Spring.
I'm based in East Idaho for a few months. My 5th wheel is safely "docked" at a campsite. My friends son just graduated in Casper, Wyoming. I wanted to share in the celebration and visit with them, but given the cost of travel these days, I got creative!
I left the camper where it is (near Idaho Falls), dropped the 1 ton diesel off at a local rental place in Rexburg, Idaho and drove a Kia Rio across Teton Pass and into Wyoming for a long weekend road trip. The photos and video reflect what I saw as I got to play "tourist" (for a couple of days) as I returned from Casper and headed west towards Jackson and then crossed back into Idaho over the iconic Teton Pass.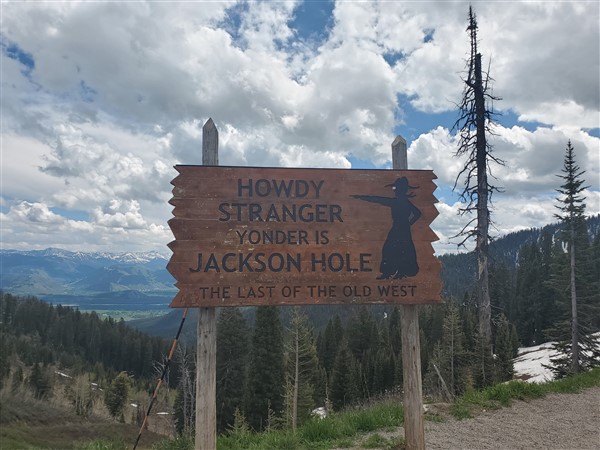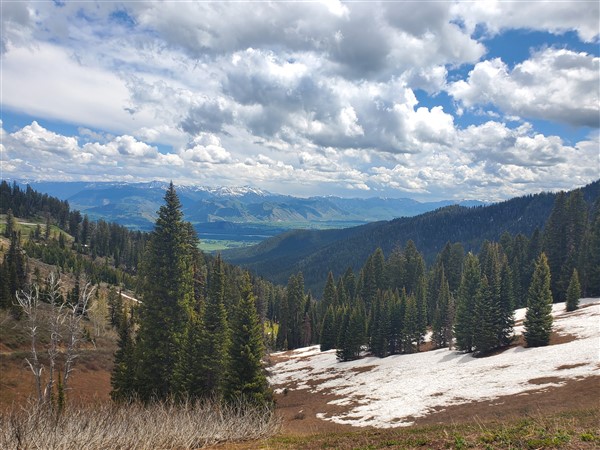 Side note: Traveling in a Kia Rio, I did enjoy the brief respite from 4.50 per gallon diesel (common price in Wyoming) and the higher fuel mileage (over 40mpg.) In short, it cost me far LESS to rent the car for 3 days than to drive my own 1 ton in a journey that amounted to close to 800 miles (round trip.)
Playing Tourist as I headed west from Casper
I took the time to take in the scenery and stop frequently for photo ops. I'm sharing some of the best here. As I noted earlier, the rains over the past several weeks have been EPIC! It only STOPPED snowing at "lower" elevations in late April. As rain replaced the snow, I realized this was no normal Spring in this region.
Western Wyoming and Eastern Idaho is largely a high desert. Certainly a semi-arid region that enjoys a BRIEF period of "deep green" as winter snows melt. Normally, the green landscape is quickly replaced by a far more stark, yet beautiful red-brown which is only broken by mountain passes that "feature" a high alpine environment.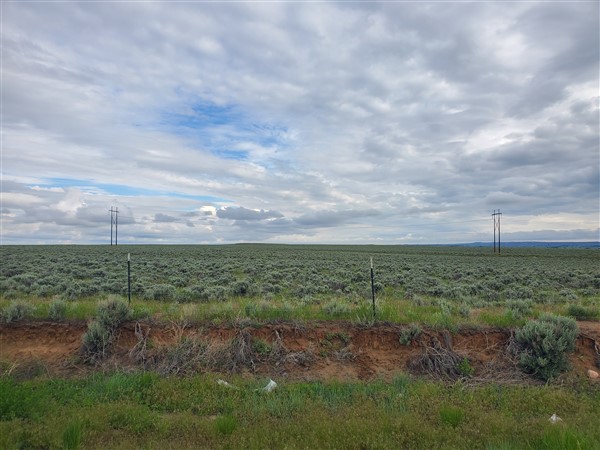 This year, the rains have produced a green landscape that rivals that of Ireland or the Appalachians of North Carolina! The mud season has been extended (now well into June), and this is impacting all outdoors enthusiasts – including RV campers who are encountering closed campgrounds, and where open, soft ground that calls for caution before driving over it.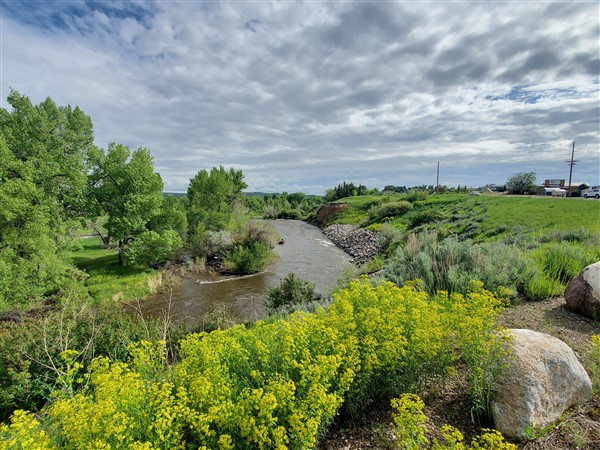 Record Winter Snows and Water Everywhere
Combine a landmark winter with a rainy spring and you have water everywhere! Teton Pass (8400 ft) and Togwotee Pass (9600 ft) both still had lots of snow scattered about as of Jun 6. There were even a few lines above Teton Pass that still looked skiable for those willing to "earn their turns."
Lander, Wyoming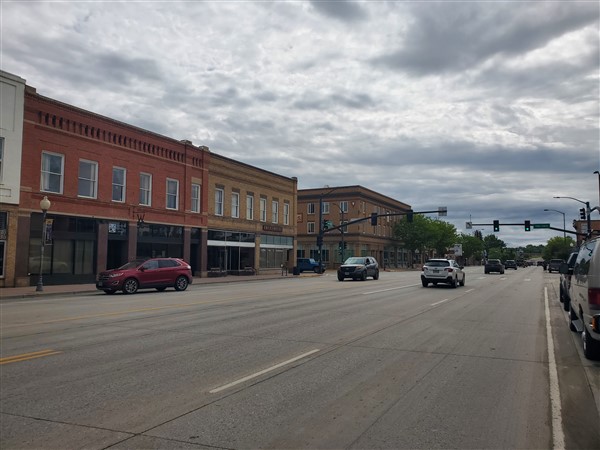 As we proceed towards summer, I have to wonder if the rains will continue; if the added moisture to the soil will perpetuate more showers and thunderstorms as moisture evaporates from the ground, and whether this portends yet another blockbuster winter (one can only hope!) yet to come.
I hope you enjoy these additional photos as much as I enjoyed playing "tourist" for a short while on my way back to east Idaho.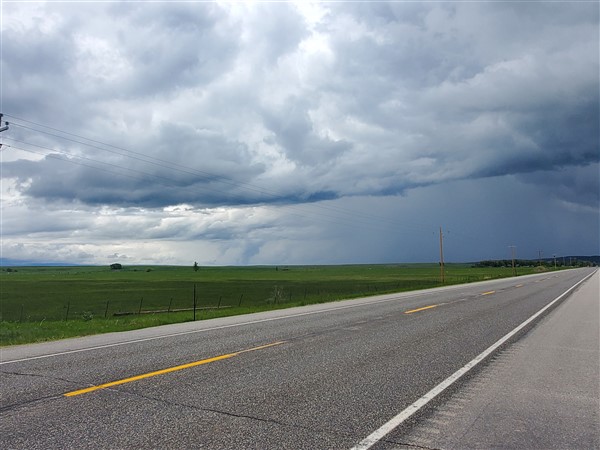 Lander is a small town of 7500, located near Riverton. It is at the base of the Wind River Mountains to the west. Lander is home to a couple of college's and a few good coffee shops and cafe's.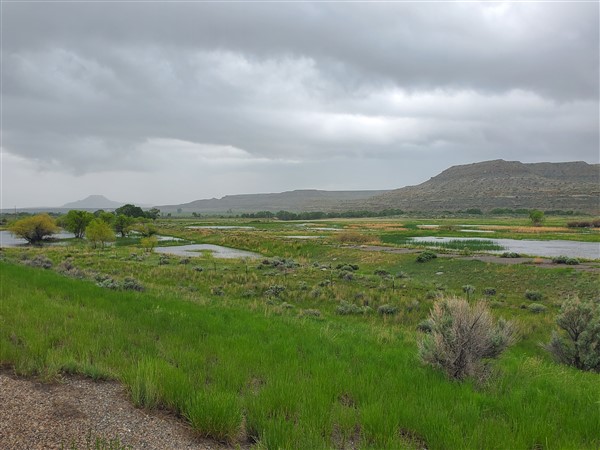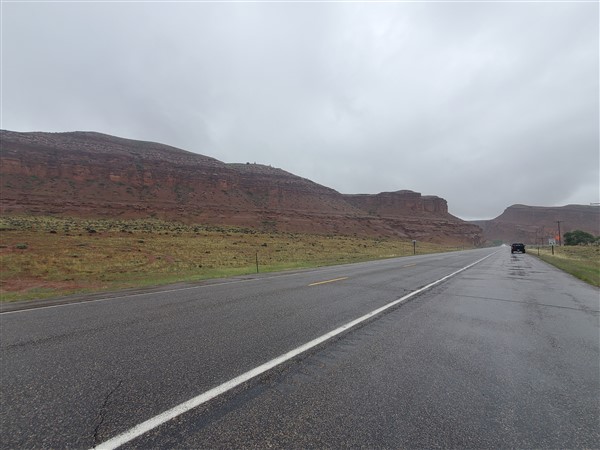 Dubois, Wyoming
Want to experience life like this from your own camper with a million dollar view that changes regularly? Check out my Concierge RV Buying (and Selling) Service to have your own "guide by your side, who has your back."
Dubois is a small town of about 1000, located as a "gateway" to Teton and Yellowstone National Parks. Situated at about 7000 ft. I stayed over next to the Wind River on a Sunday night – a quiet evening just before the busy summer tourist season…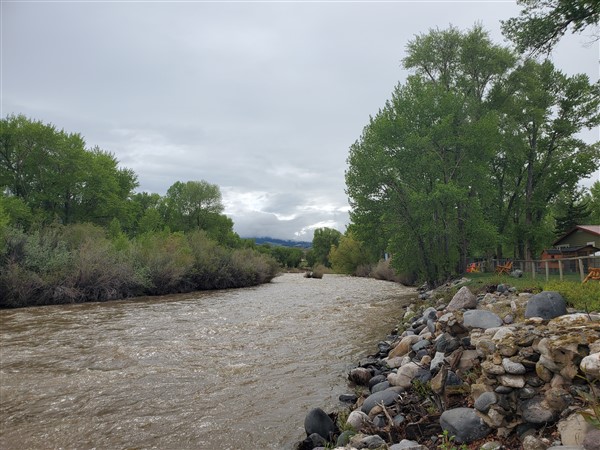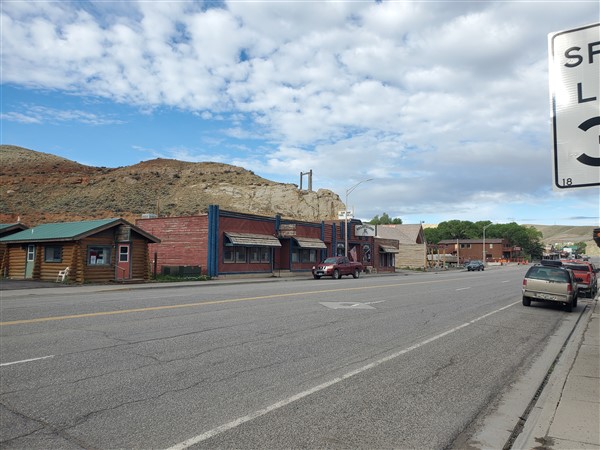 Westbound from Dubois towards Togwotee Pass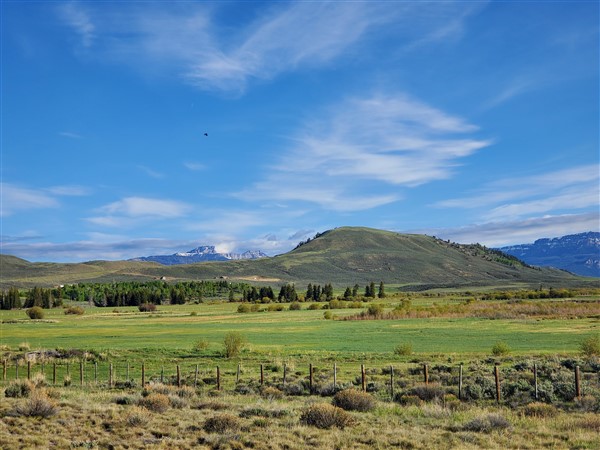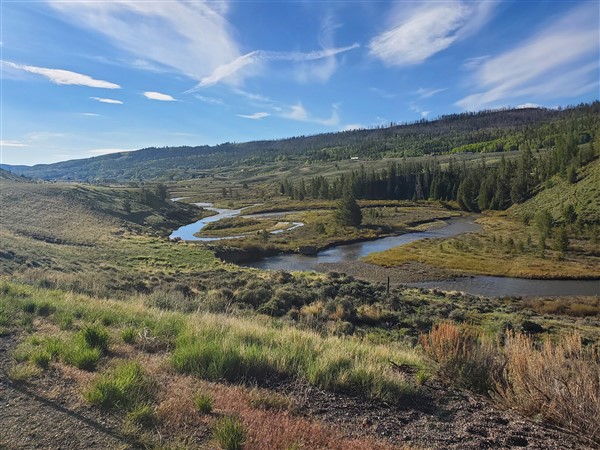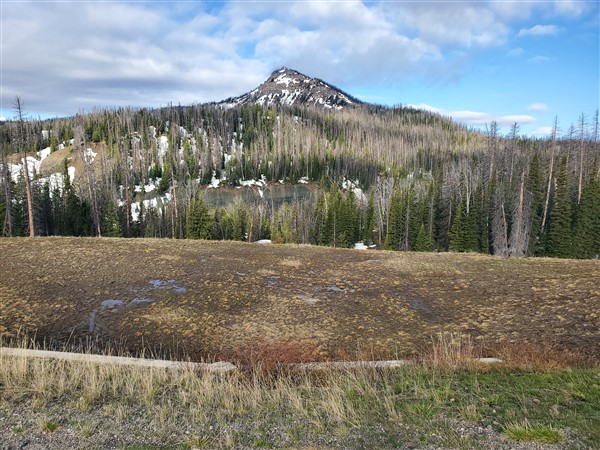 The TETONS…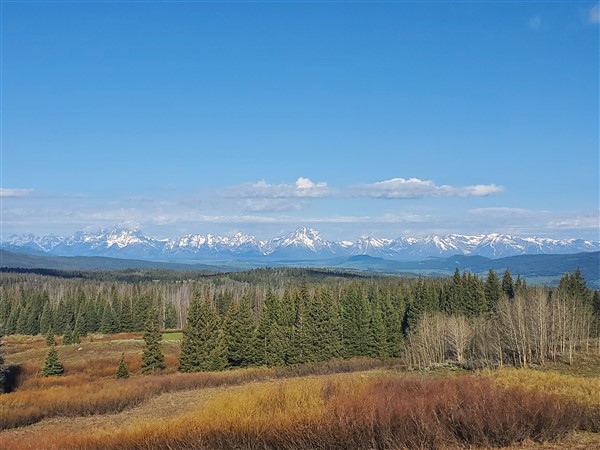 The Tetons – home to Teton National Park. Located just south of Yellowstone. Also home to Jackson Hole Ski Resort (Nov.-April) and Teton Village. Peaks reach up to and over 13000 ft.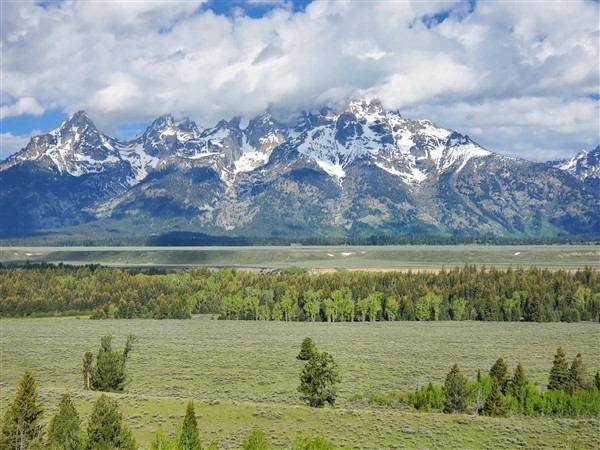 Well, that's it! It was a drive I wanted to share. Know that there are numerous camping options along the way from private campgrounds to limited service National Forest sites. Always check first to confirm your desired site is open AND ACCESSIBLE!! I like to use Allstays (on my laptop) to scope out a region I'd like to camp in to know my camping options and to gain quick access to info on the campgrounds available. Allstays is not free, but it is convenient and comprehensive. In addition to laptops, their interface can be accessed via an i-Phone.
Recent and Upcoming Posts
Recently, I reviewed the Aquaglide (inflatable) Deschutes 110 Kayak (and there's a great deal there for you if you want one!), posted an informational article on RV batteries (including my thoughts on lithium batts), and thoughts on the IKON ski pass for RV'ers after a landmark winter ('22-'23.)
Soon, I plan to "show off" my new living area (thanks to a new piece from Wayfair), review the Harvest and Bounty AeroGardens, and talk about my recent experience in signing up for Medicare and my thoughts on the best options to choose as a traveler.
If you find value in my posts, please do leave feedback/comments below and considering signing up for my newsletter to be notified of posts as they are released.