Taking Winter RV Life to the EXTREME (COLD)
I'm entering my seventh winter RV'ing in the mountains. Just a few weeks ago, I was traveling across Washington State enjoying some amazing Autumn weather. When folks you encounter find out you're a "full timer", they inevitably ask if you head SOUTH for the winter. And I tell them, yep, I head south for the winter – but not the way they're thinking! Well, technically I do – you see, western Wyoming IS south of Washington, but its also in the Grand Tetons and situated at 6000 ft. elevation.
It's barely mid-November and winter has most definitely settled in. Yes, days are still edging (barely) above freezing, but several nights (already) have approached 0F and one gentleman today told me he was here a few years ago and experienced -50F IN NOVEMBER!
While that may be a bit of an exaggeration, temperatures dropping to about -30F in the early morning may actually become common in January & February.
The Reward to Spending Winter in a RV in the mountains?
Experiences like no other! Great skiing (I'm right near Jackson Hole and Grand Targhee); cross country skiing, snow shoeing, snowmobiling, and more. In short, YES, you DO adapt to the cold and some say its even GOOD for your health to spend winter in such conditions! And YES, you do spend LOTS of time outside.
Preparation of your RV Trailer / Camper for Extreme Cold is KEY
After six consecutive winters, I have a bit of a routine I follow to prepare for the conditions I'm likely to experience this winter. Each winter however, I modify things "just a bit" to make it even better than last year!
The video below details my preparation for this winter. I'll have more photos & commentary after –
There's no doubt, the skirt makes life MUCH easier. I had it attached and staked down in about 2-3 hours. This is far easier than the days when I used blueboard (insulation board.) Its also highly effective. Every time I enter the "spare room" in the front, it is NOTICEABLY warmer than the air outside. To learn more about this skirt and who did it – click HERE.
In the video above, I mention several core "tools" I use to survive (and thrive) in the winter. These include the heated hose, use of reflectix and bubble wrap, heat tape, and more. I created a page HERE where you can see all the equipment I've purchased to use for myself. Once you reach the RV Accessories page, you'll find these items mixed in with other pieces that come in handy at other times of the year. Be sure to scroll the entire page to get to the insulation I use and more.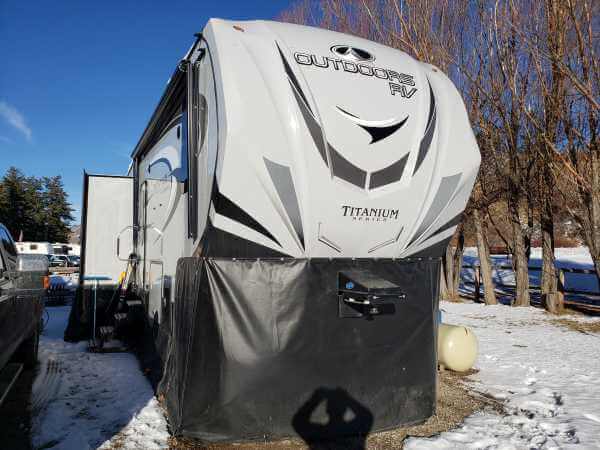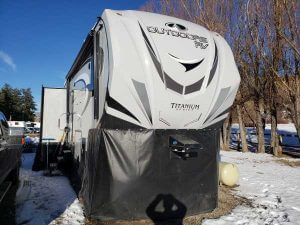 This morning (11/19) was our first actual "goose-egg", yep, Jackson airport hit 0F. Woke up, water running, temperature inside was comfortable (I like sleeping with it about 60F inside.) I'm looking at the "sugar coated" mountain from my dining table as the sun reflects off the snow – the same sun that is beginning to warm my camper for the day as we head to a lofty 32F by mid-afternoon!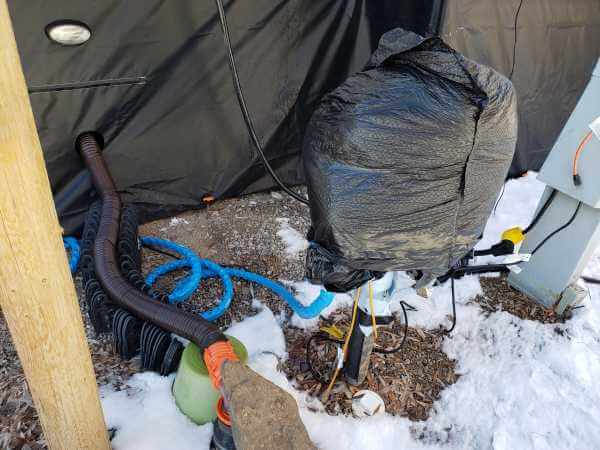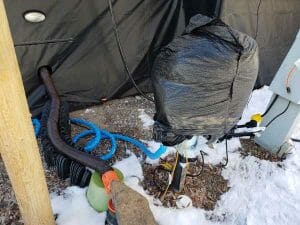 If you plan to spend winter in the cold – let me know and let me know how you're doing! You can message me below. You can also join my RV Across America pages & groups on Facebook and MeWe. Just look for my social media links on the site.
In closing, allow me to share this – I'm going to give kudos to SCOTTeVEST, for 2 big reasons…
SCOTTeVEST makes great quality clothing (I recently made my first purchase.) Their garments are HIGHLY functional and even stylish! I purchased one of their vests (and a couple of shirts) – in just a few days of enjoying these garments, I KNOW the vest will be a CORE piece that I'll wear DAILY on the ski hill and around town! (See link below to see which vest I purchased.)
The second reason? Seeing how their company President stepped up when he became aware of an issue in customer service. Once he was aware, he "owned it" and "made it right." THAT to me is the mark of a leader who "gets it" and a company that is here for the long term – when combined with the quality of their garments, I'm pleased to share them with you…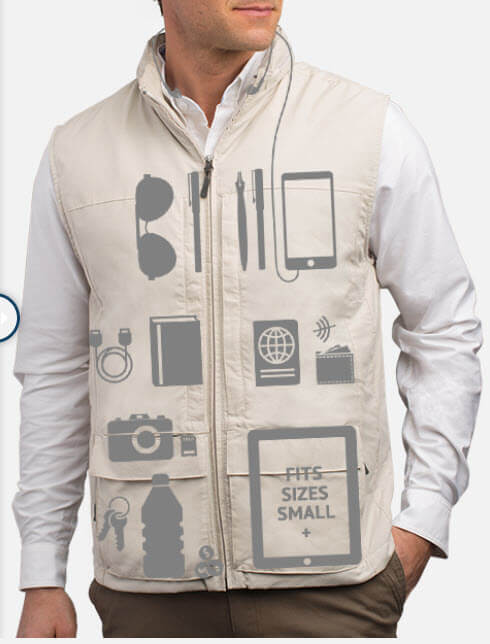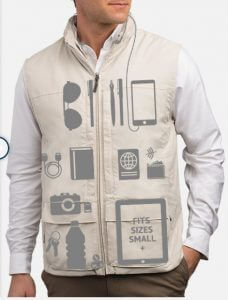 Coming attractions… 
I'm working on an article about surge protectors – they're not all created equal! I'm also going to focus upon my travels across Washington & Oregon this Autumn and share all kinds of details including where to camp, camper size concerns, costs and more. While you're here… subscribe to my newsletter – below.