In my prior post, I shared a bit about my stay in Mina, Nevada – in the heart of the Nevada desert, surrounded by hundreds of miles of off-road trails, and by SEVERAL ghost towns. In this post, I will share three ghost towns with you, Berlin, Ione, and Luning.
Berlin, Nevada – an incredibly well preserved ghost town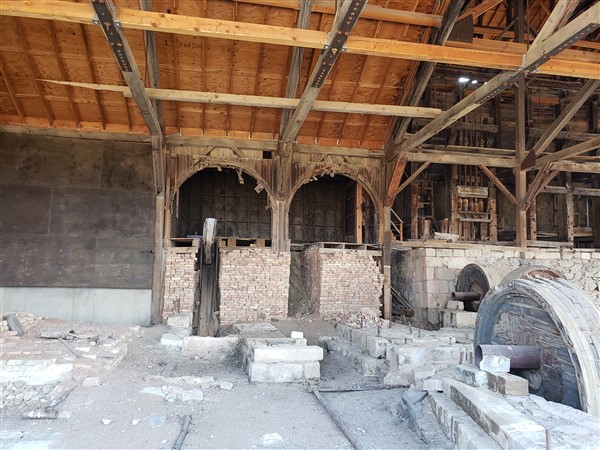 Let's get right into it by taking an in-depth look at Berlin, Nevada. Berlin owes its namesake, given upon its founding in 1896/97 by some of the local prospectors who's roots trace to Germany. The town formed at a relatively high elevation of 6700 ft. when gold was discovered in the region. At its peak, the towns population was only in the hundreds. Berlin is incredibly well preserved thanks to the Nevada Company, which owned and maintained the site even after the mine closed in 1911 (and the town died), until the State of Nevada assumed responsibility for the area in 1970. The state has designated Berlin as an historic site/state park in 1970. Interestingly, the area is also home to the remains of an ancient marine reptile for those who wish to explore fossils.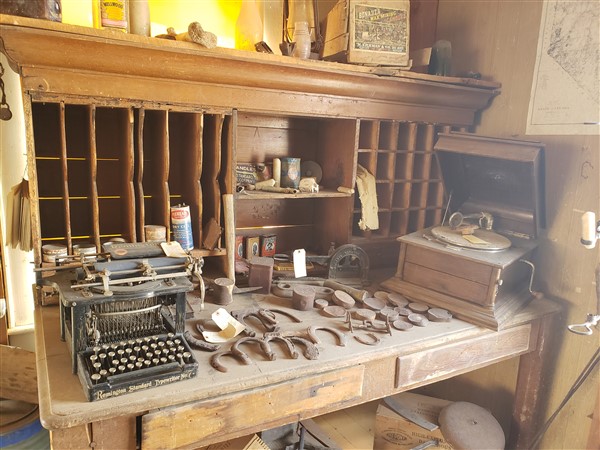 Berlin as a mining town had a relatively short history, during which the mine produced about 42,000 troy ounces of gold. The Nevada Company created a "company town" with 75 buildings (about 1/3rd of which still stand), including home sites, several saloons, boarding houses, and even bordellos. If you think about it, the saloons and bordellos kept the miners on-site and the money "in-house."
During the course of my visit, I learned about a gentleman, Firmin Bruner who actually LIVED in Berlin and shared in great detail the design and workings of the town. Mr. Bruner arrived in the USA from the Basque region of Spain in 1902 at 3 years of age, lived in Berlin (and Ione) during his youth, and at the age of 92, in October 1991, he was interviewed by Bill Davis of the Churchill County (Nevada) Museum. During the interview, Mr. Bruner shared in great detail information about Berlin that is now available to all visitors via placards that are strategically placed throughout the town. What follows is a VERY comprehensive slide show of the entire town and I've included the placards immediately prior to or following the feature or building I photographed – some of which no longer exist. My goal here is to give you the same sense I gained of what the town was like in its heyday at the beginning of the 20th century. I welcome you to take your time with the slides as I did walking through Berlin, Nevada.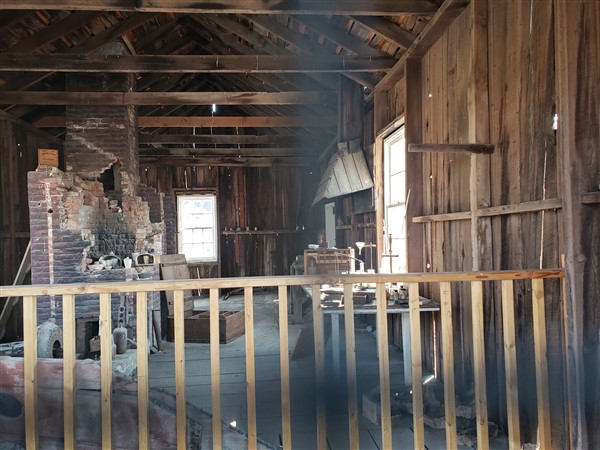 What follows is a map of the Berlin town site. You can use the map to follow my walk around town. I started at the Clubhouse (#29) and walked north (clockwise) towards the Hoist Shack (#38) and Berlin Mine Entrance (#39.) I continued east towards Bob Johnsons House, Saloon, the Brothel and more (#40's.) A miniature version of the map is posted below, if you click on it, you can get a full size, high resolution map.
Towards the end of my walk, I visited the Superintendents Office (Park office – #1) and the site of the doctors house (#19.) What follows is the complete slide show of my walk…
As winter settles in across the nation, I've started wearing my ScotteVest – an incredibly durable and versatile garment! Even here in South-Central Texas I've found it to be a valuable garment on chilly days. So…I decided to share this great clothing manufacturer with you and encourage you to click the image below to see what they offer – and perhaps whats on sale! (the quest vest pictured below is the SAME vest I own)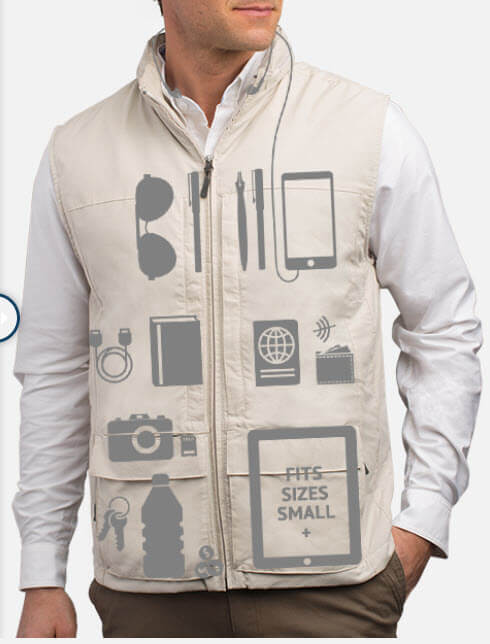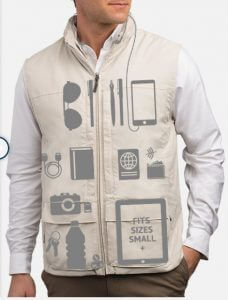 A brief visit to Ione, Nevada – "The Town that Refused to Die"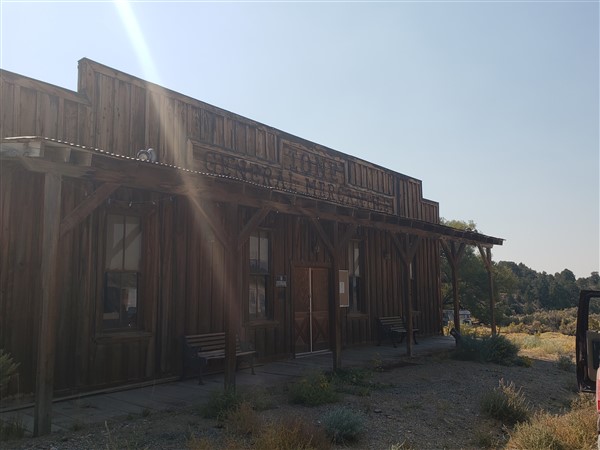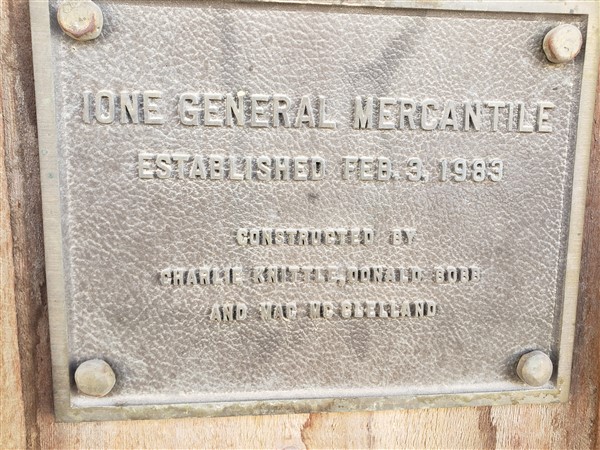 Just 8 miles up the (gravel) road from Berlin is Ione, Nevada – yet ANOTHER ghost town. Founded in 1863 when silver was discovered in the region, Ione, with a population of over 600, was briefly the county seat for a new county in Nevada – Nye County in 1864. As county seat, the residents were provided funds to build a courthouse which they did with the $800. provided by the state! Mining communities were notoriously unstable and Ione lost its county seat role in 1867 as other mining communities were attracting more settlers. The courthouse still stands today.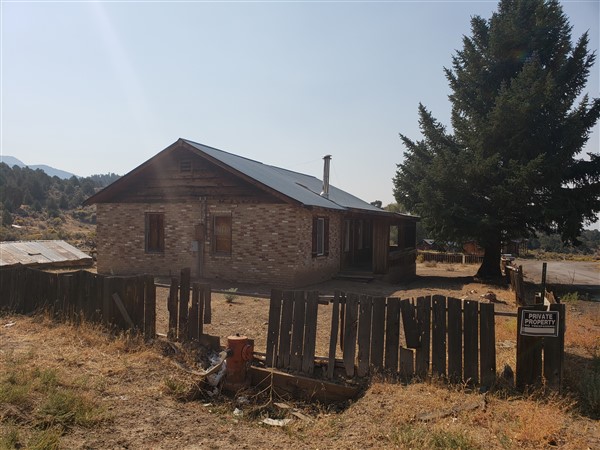 Ione experienced several periods of boom and collapse, but I've learned was at all times occupied if only by a few residents. At the time of my visit (in 2020), the town likely has between 20-30 residents. There are no services or post office (which closed in 1959.) The nearest town (about 25 miles away) is Gabbs – a "metropolis" of about 270 people complete with a part-time gas station – available if the bar is open the the barkeep has the key to the pumps! Otherwise, its Hawthorne – about 100 miles away for the nearest fuel.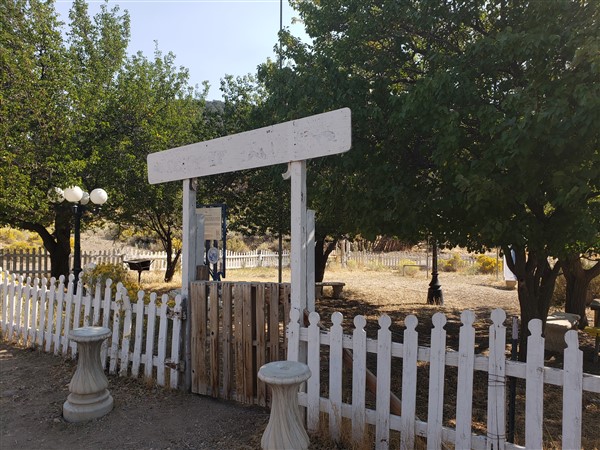 In my visit to Ione, I observed a few residents from a distance. They seemed to show no interest in me and I had a sense that an uninvited visit would not necessarily be welcomed so I did not approach. Ione has an interesting mix of abandoned buildings – everything from miners shacks that have been deteriorating since they were abandoned over 100 years ago to buildings in nearly pristine condition and apparently erected (or restored) in the 1980's. From the research I've done, it appears the last "revival" of Ione was nearly 100 years ago, but its quite apparent that there's been building and activity since then – and *someone* keeps things quite well kept up! See my photos and video for some visual proof.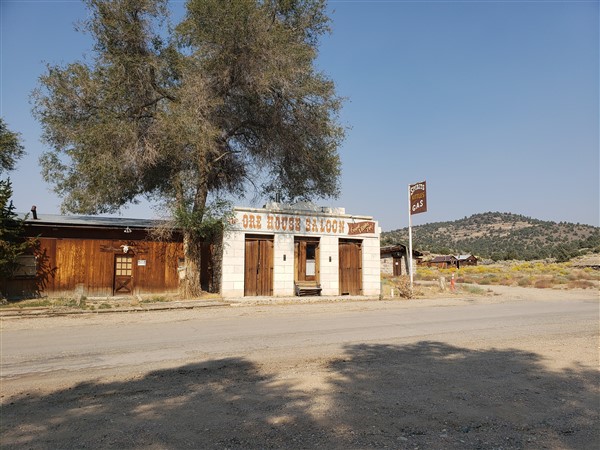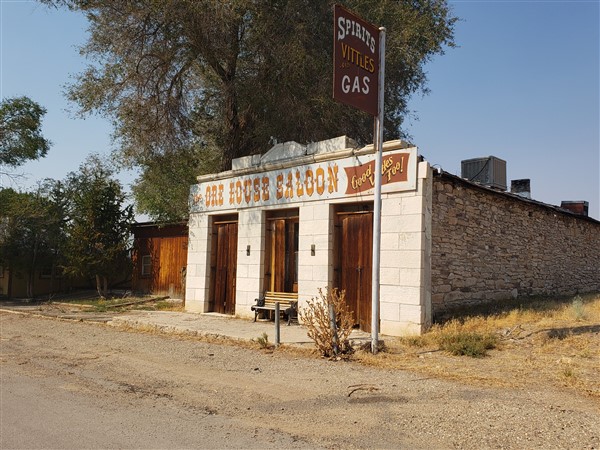 A few other notable photos of Ione follow. I was fascinated by the mix of relatively new and well kept buildings along with shacks that were deteriorating and seemingly uncopiable for 100 years or so. What follows is a short slide show showing some photos of those shacks, the interior of the mercantile store, a view of some homes near "downtown" Ione, and a photo of town hall.
Luning, Nevada – Ghost Town?
Ok, here's a "bonus" ghost town, located just 20 miles south of Hawthorne and 10 miles north of Mina, sits the "ghost town" of Luning. Settled in about the same time frame as Ione, according to Wikipedia "Luning had an active railroad loading facility for many years. Magnesium ore from Gabbs (see my earlier notes about Gabbs) was trucked to Luning and transferred to railroad cars bound for the West in World War II. The Basic Refractories mine in Gabbs was opened in 1955; it produced magnesium that was also trucked to the Luning loading platform, where most men in town worked."
It appears that Luning, or Deep Wells as it was known in the 1800's was a stagecoach stop. The current population is about 80 and in my drive through town (see video at the top), I noted several things – definite evidence that people live here; unbelievable rural poverty and decay despite being located right along a main artery (U.S. 95) connecting northern and southern Nevada; and several businesses that still stand but are shuttered and appear to have been closed for several years.
Towns like Luning strike me as a great opportunity for entrepreneurs to open up shop by creating some kind of 'roadside attraction.' I've seen it happen elsewhere. Helper Utah comes to mind – it's a town that nearly died until a few – just a few – enterprising folks moved in and changed everything.
Just south of Mina, there's even a ghost town – admittedly a small one – that is entirely for sale. Yes, you can buy the entire town and I will share more about it in my next post! We will also be visiting Goldfield – perhaps the mother of all ghost towns in this region… stay tuned! Until then, if you're on the road, enjoy your travels.
Like my content? Please join my newsletter below to be advised of new posts…