Nearly 9 years on the road and this is the first time I'm spending any real time in Nevada. I entered this amazing state (with a dud for a governor) a few weeks ago and found a few recurring themes as I traveled from the northeast corner to the southwest desert. The people are friendly and patriotic. There are many really good cafes and such as you travel from town to town. The landscape while mostly brown and arid varies quite a bit – and – if off-roading or ghost towns are your "thing" (as they are mine), you're going to LOVE Nevada.
In a future post I will focus upon northern Nevada, but for now, I'm going to turn my attention to…
Ghost Towns, Ghost Towns and yet MORE Ghost Towns
Yes, when I stayed in Elko, I visited a ghost town near Wells; and while in Winnemucca, I visited another ghost town, it was not until I traveled west then south through Fallon and ultimately Mina that I began to truly over-dose on ghost towns!
While in Mina, I visited six (6) ghost towns in 3 days, and then my next stop along my journey brought me to Goldfield to STAY IN a ghost town – and while staying in Goldfield, I even traveled to another ghost town called Gold Point. Incidentally, as I prepare this post, I'm now in Pahrump and in a few hours I start a firearm and constitutional training course. (Much more on this in a future post!)
Mina, Nevada – Ghost Town Central
Before I get started on what I saw near Mina, I need to mention that Goldfield and Gold Point will require an entirely separate post – and likely all the ghost towns near Mina, will require this and an additional post.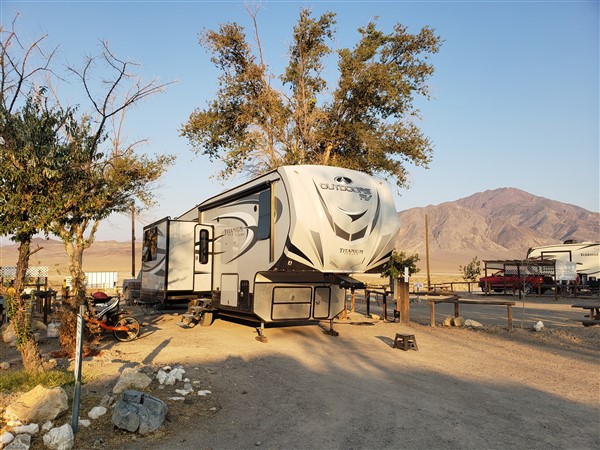 Mina – home to not much except the Sunrise Valley RV Park…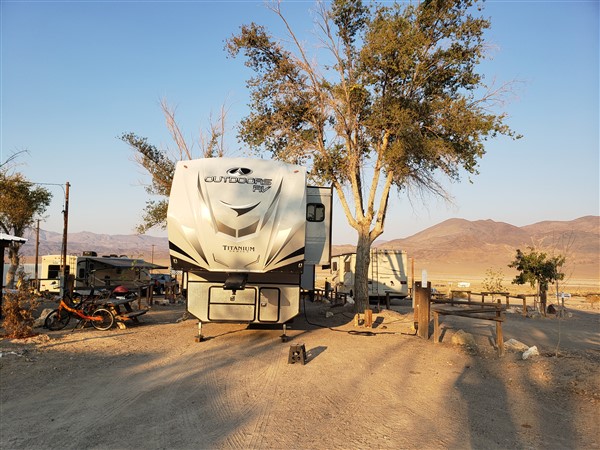 The Sunrise Valley RV Park, located right along U.S. 95 greets you at the south end of the town of Mina. Interestingly, even though 95 is the main route connecting cities to the north like Reno, Winnemucca, Elko, and even Boise, Idaho with Las Vegas to the south. In other words, there's plenty of traffic on 95 to support business in Mina IF there were any businesses! In addition to the RV park, the only other business in town is a hamburger shack at the north end of town (about 1/3 mile from the south end!) called Socorros. I'm told they have great burgers.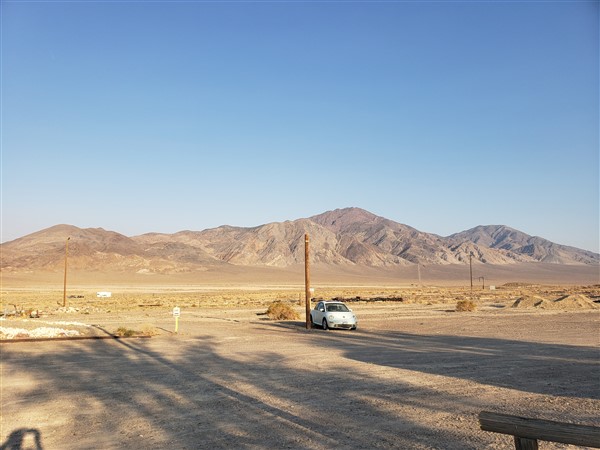 Mina, Nevada, like many communities appears to be suffering from the syndrome where the older people are tired of running businesses and the younger people have moved away. Despite this, the Sunrise Valley RV Park is doing quite well. As to the rest of the town, there's an abandoned gas station, small market, and more – all of which could likely become profitable ventures to one who wishes to live in this small town environment.
Mina, Nevada – an Off-roaders Paradise
Mina is central to literally hundreds of miles of ATV trails for those with ATV's to explore. While I don't have an ATV, what I quickly learned from Wendy at the RV park (the host is a wonderful woman – Wendy – who is a wealth of information and knowledge) is that I could access a number of ghost towns in a relatively short order using just my 4×4 F250 truck. The roads are gravel (mostly) and 95% of the time I didn't even need 4×4, so I'd say if you're careful and have a vehicle with reasonable clearance, and all wheel drive or even a good 2wd will do the trick.
Ghost Towns Day 1: Candelaria & Marietta
I learned about these two towns from Wendy and from GhostTowns.com. I will be "borrowing" some of their information as I relay what I learned, saw, and felt by visiting these two former communities.
Allow me to share this at the outset – virtually all the ghost towns I have visited while in Nevada were formed around gold (and silver) mining strikes early in the 20th century (or late in the 19th century.) Each has its own colorful history, usually beginning with a boom and then not long after bust for one reason or another. Populations in these remote communities reached as high as 25,000 before dwindling (quickly) to nothing (or nearly nothing.)
One additional feature they all have in common (at least the one's I've visited here in Nevada), they are CONSIDERABLY easier to access than a few others I've encountered elsewhere. For example, Kirwin, outside of Meeteetse, Wyoming was a 3-hour trek to reach, a climb of more than 3000 ft. in elevation, and miles on a road that was truly ONE car width! Granite, outside of Philipsburg, Montana was similarly challenging to access. Not so for any of the towns I'm going to share with you here in Nevada.
As we proceed deeper into autumn and the weather cools, I'm looking forward towards wearing my ScotteVest – an incredibly durable and versatile garment! I'm sharing this post today as it's still quite warm – but its likely to end soon across our nation. So…I decided to share this great clothing manufacturer with you and encourage you to click the image below to see what they offer – and perhaps whats on sale! (the quest vest pictured below is the SAME vest I own)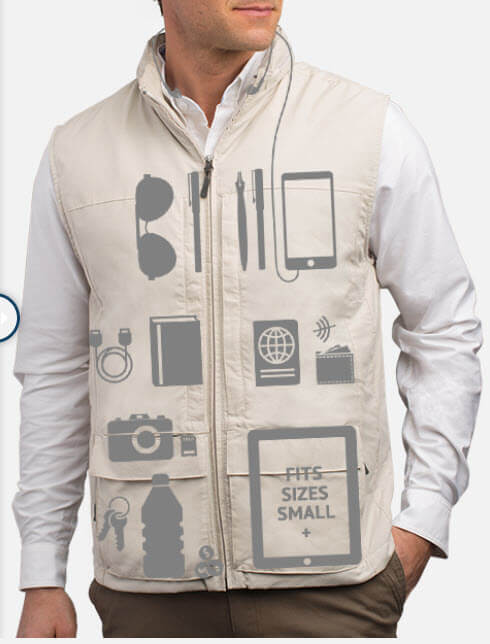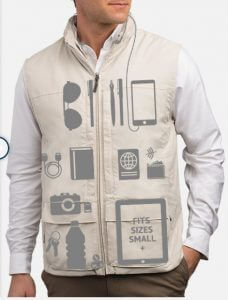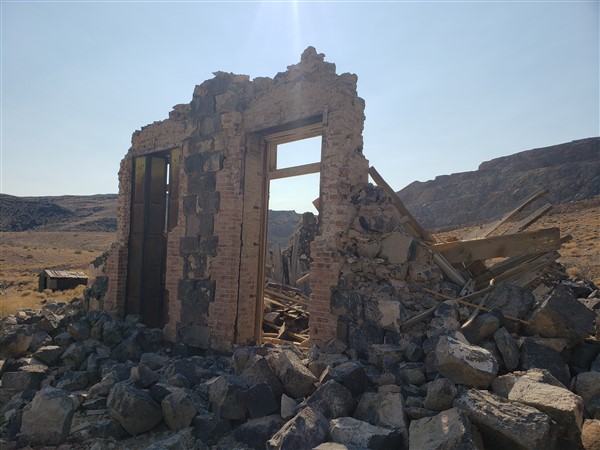 Candelaria, Nevada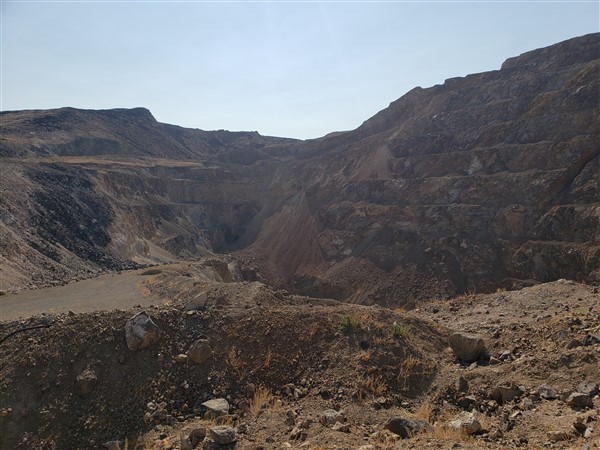 Silver was discovered here in 1864 as the town was first settled by Mexican prospectors, but it was not until 1879 when European investors stepped in and a boom-town was born. Things really took off in 1882 when the railroad reached Candelaria and with it, a steady supply of water. Prior to the arrival of the railroad, water was in such demand, it actually sold for $1. per gallon!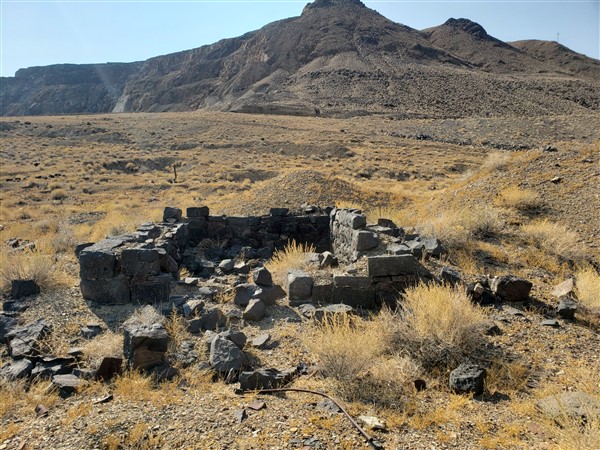 Candelaria, in its heyday, had two hotels, stores, offices for lawyers, three doctors, and countless saloons. It only lasted about a decade, before a financial panic in 1893 caused the closure of several mines – and most of the residents departed.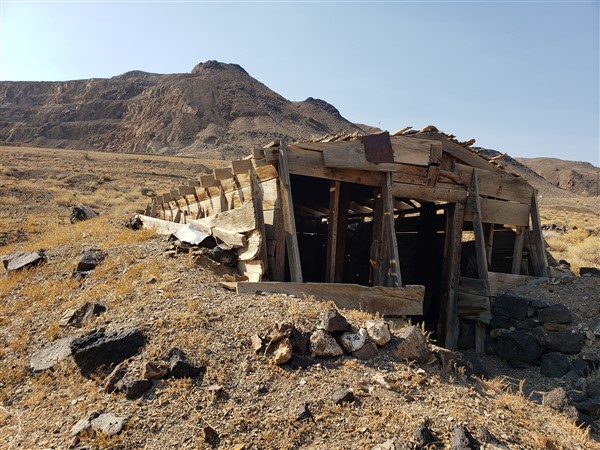 At its peak, Candelaria was home to about 3000 souls. Working in the mill early on was particularly dangerous as the stamp pads used to crush the ore created a tremendous amount of dust. With no water initially to wet the ore, the dust quickly filled the workers lungs and many quickly became ill and died.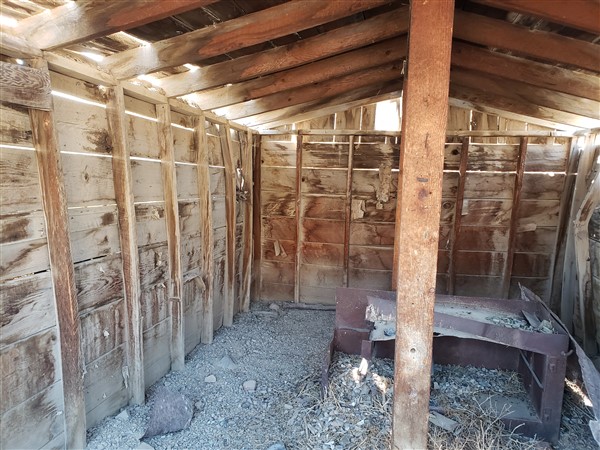 After the 1893 (nationwide) financial panic, a few residents remained hoping for a resurgence – that never came. By 1939 (at the latest), the Post Office closed and the last of the residents either died or left. Candelaria has been deserted and decaying ever since.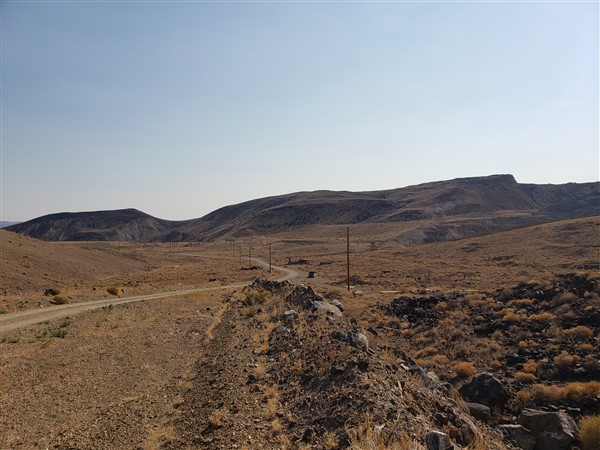 That's not to say there's no mining activity – even to this day. There ARE prospectors exploring this region for its potential for extracting silver and gold profitably, and as the prices of both precious metals rise (yes, I do believe there's much more upside for both as I write this in Oct. 2020), Candelaria (and other ghost towns in Nevada) may very well become the center of much activity to extract that gold and silver.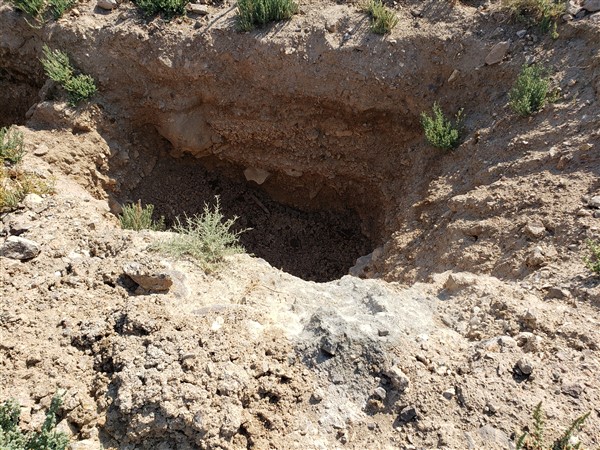 This is not to say that there's any prospect of seeing Candelaria become a town again. With modern roads and transportation, any mines in or near Candelaria are well within an hour's drive of Mina or even Hawthorne – a (somewhat) thriving community about 30 miles north of Mina. So, while mining activity IS occurring in Candelaria, and it will (in my view) likely increase, there's no need for a town there as access (even now) is easy from existing communities. Mina, which appears to be on its "last legs" (see related video), could benefit greatly IF rising silver and gold prices create more interest in mines in this region.
A final note – I visited the town Cemetary while in Candelaria. It's kind of weird to see residents there who have "outlived" the town! Perhaps it's kind of weird to visit ghost town cemeteries, but it gives me a sense of who was here when the town was a town. It also brings you in touch with how precious life is and how common it was for infants to not live more than a few months or years. The first slide in the slide show states "A Plea from each of us, the Silent Majority. As you are, So once was I. As I am, You soon will be. When these words you see, Remember Me, Remember Me. Amen" – after reading those words, I entered the Cemetary. It certainly "set the tone."
Marietta, Nevada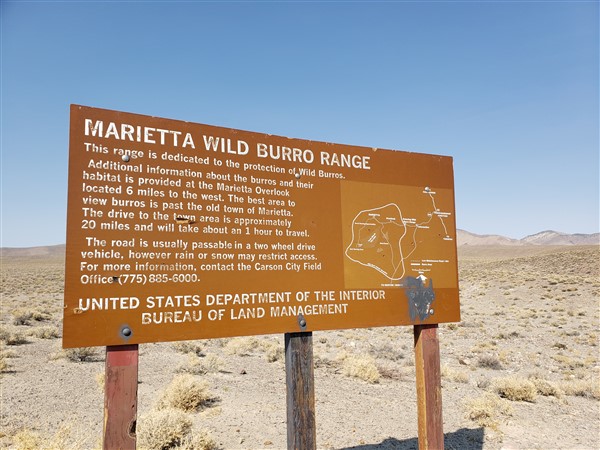 Marietta, sits to the southwest of Mina, just a few miles from Candelaria. Also accessible by gravel roads, the area is also well known for wild burros, likely used to work the mines when they were active. In fact, in 1991, the Federal Government protected this region as a Wild Burro Preserve. It is currently managed by the BLM. In my travels through the region near Marietta (see photos and video), I saw evidence of "outposts" where people live (or recently lived) – perhaps in an effort to escape society.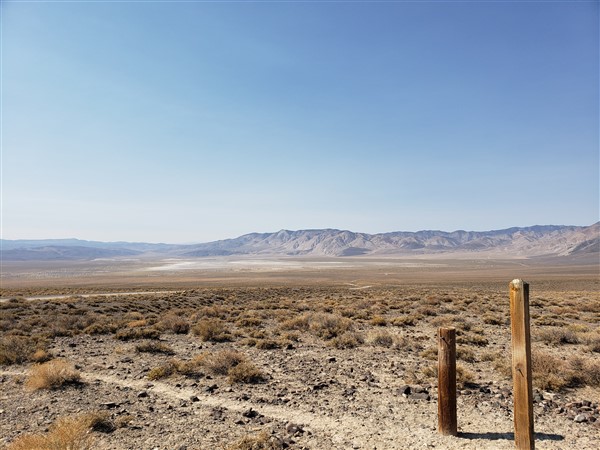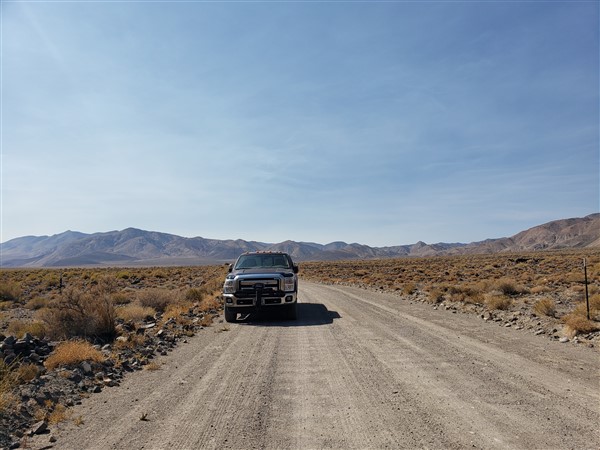 Interestingly, most of this region, including Candelaria and other towns I'll talk about in my next post(s) are WELL covered by Verizon Wireless cell signals! So, you LITERALLY can be in the middle of virtually nowhere and have access to the internet! Gee, I wonder if Amazon would deliver to these outposts?!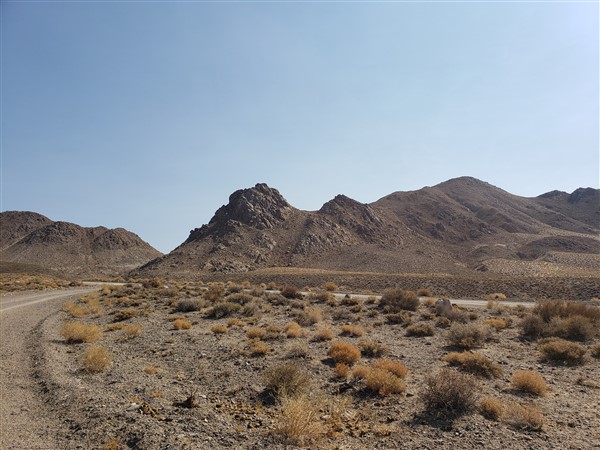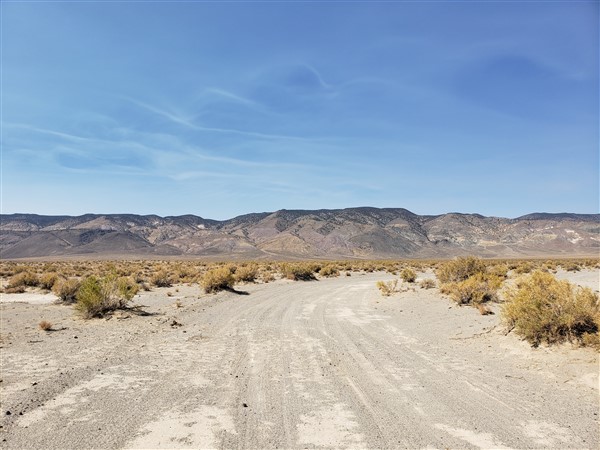 Marietta formed as a town in the late 1870's as borax "mining" was the main industry thanks to a nearby dry lake bed. The town soon grew to a population of several hundred, complete with a post office, several stores, and wealth of saloons – and quite a bit of crime. The party only lasted about 15 years as better stores of borax were discovered in nearby Death Valley, California and activity began to shift west.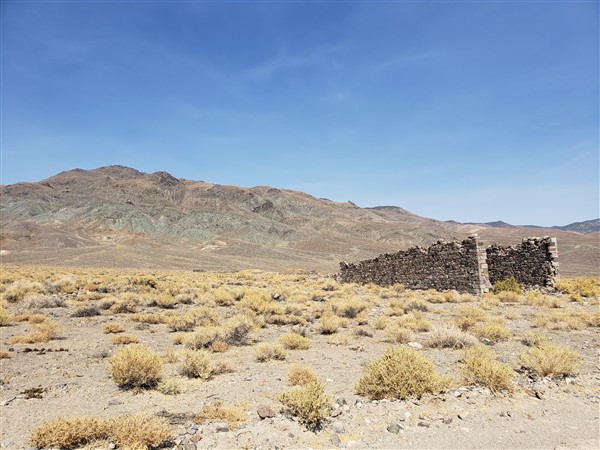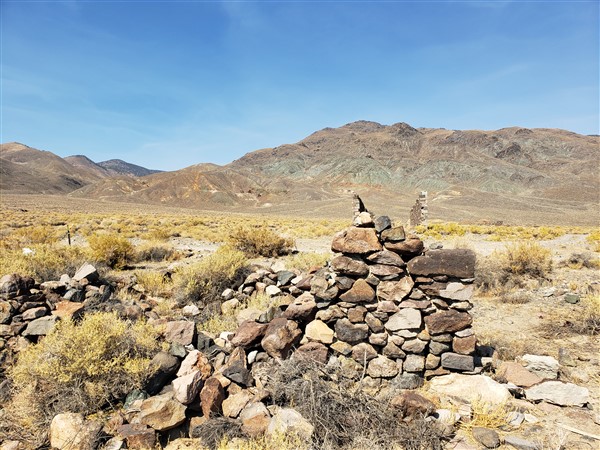 The region was also supported by a small amount of mining activity (silver & gold) and more recently, uranium. A few outposts, perhaps mostly caretakers exist even today in Marietta and several miles deeper in the valley – likely associated with the mining activity of these metals. Uranium has never been found in great quantity, hence large scale operations have not commenced.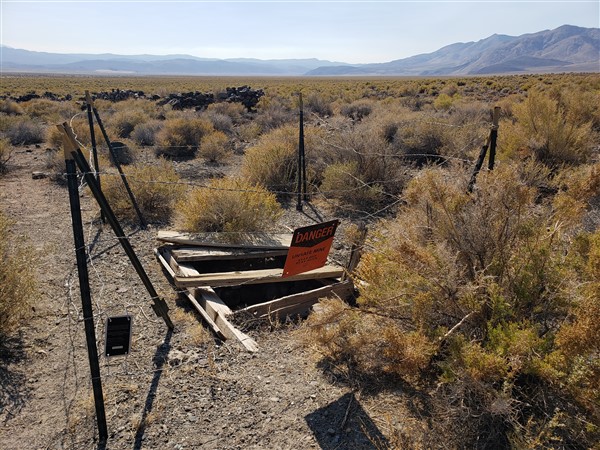 It was interesting seeing the wild burrows roam this region which becomes increasingly remote the farther "in" you travel from Marietta (which is already a dozen or so miles off the main road – state road 360.) For those who wish to visit, there is signage both to Marietta and Candelaria. As I noted earlier, 2wd vehicles should be ok to Candelaria and Marietta, but I would not proceed any deeper "in" than Marietta unless you have at least a 4wd truck.
The 4 Legged Residents of Marietta today…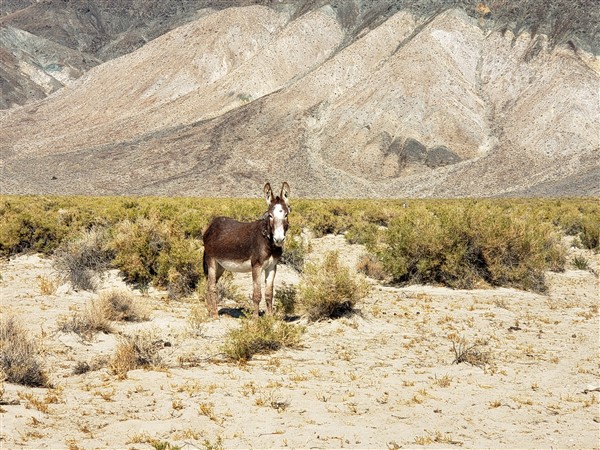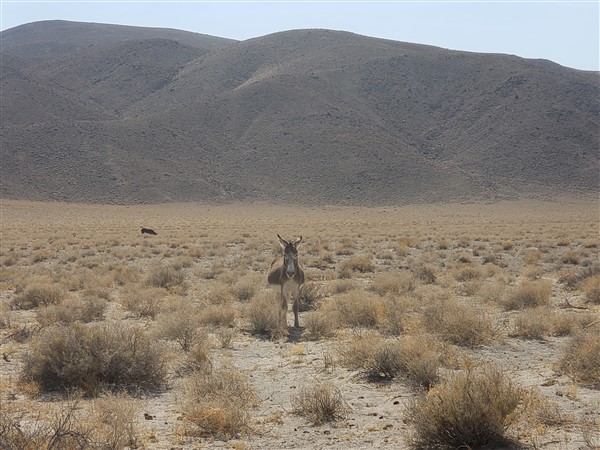 As the weather cools down… Many RV travelers NEED a good skirt for their camper as winter approaches. Here's what I opted for – it has served me well and I HIGHLY recommend the company that did the work!
Looking forward towards yet MORE ghost towns…
As you have seen, while Candelaria and Marietta have a colorful history and some remains are present on the original townsites, so little remains that its hard to imagine the town that was once there. The next few ghost towns I explored were FAR more intact. Berlin, Nv. has actually been preserved by the state of Nevada and there's a tremendous amount of information available about the town – along with MANY standing buildings. Ione, just 7 miles up the road from Berlin is a town that collapsed far more recently than most – and there are even some residents remaining! That's all I'll say for now, much more about these two towns and perhaps a couple of other small stories coming in my NEXT post!
If you enjoy the content here at RV Across America (.net), would you consider joining my newsletter (below)? I never share my "list" and only send messages generated by me – typically related to a new post.