In many ways, Utah is a unique and special state. Literally dotted with National Parks, moderate climate (in the higher elevations), great people and LOTS to see – IF you're willing to stretch a little to have a look.
I entered Utah at the beginning of June and now as July arrives, my current campsite is only about 200 miles south of where I entered. While my trailer sits, I've traveled nearly an additional 1000 miles as I explored regions including the Helper City, Nine Mile Canyon, the San Rafael Swell, Huntington Canyon, Capitol Reef National Park, the Wedge, Swinging Bridge, Swaysy's Cabin, Goblin State Park, Wild Horse Canyon and more. You can expect video, photos, and commentary on all of these incredible places and regions soon. My focus in this post is a town called Helper…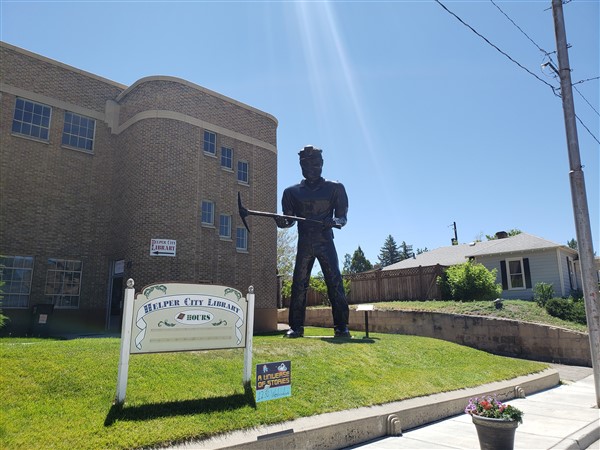 Helper – Price – Wellington – Huntington – 4 towns all south and east of the Great Salt Lake valley offer so much opportunity. I've spent about a month now within a few miles of these 4 towns and have not yet run out of things to see, do and experience!
Helper Utah – a town with a past… and now a present and likely a bright future…
What can we learn from a rural town in the central Utah mountains? I say quite a bit! Based upon what I saw in 2012, Helper was a town in trouble. It looked very much like the epitome of America in decline – and now just 7 years later, Helper Utah is a town with strong signs of renewal everywhere! What happened to turn things around and who are the heroes of this story? Allow me to introduce them…
Helper is a town with a past. Founded in the late 1800's, Helper owes its existence to the fact that it is situated in coal country just below a mountain pass that coal powered steam trains had to cross over to get to Salt Lake City. The pass was steep enough that "helper engines" were needed to get the trains over the Soldier Summit Pass (just under 7500 ft elevation.) Helper was the location where the Denver and Rio Grande Western Railroad staged the helper engines to help push trains along – hence the towns name of "Helper."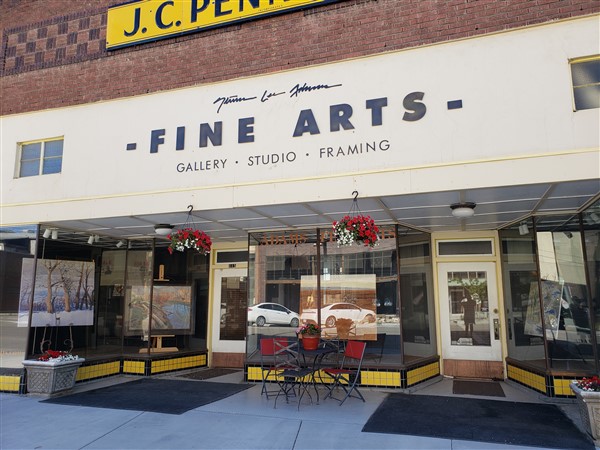 Helper became a boom-town due to railroad activity and coal mining. This all started in the early 20th century and continued right through the Great Depression – interestingly minimizing the impact of the Great Depression in Helper. The town thrived as illustrated in the 1940 video posted HERE.
I encourage you to take the time to watch this video and study how the town thrived as many were still struggling across our nation. Notice all the kids in the schools and the number of grocery stores – this suggests a population significantly greater than what we see in Helper today (about 2000 residents.) What's interesting is you can see some of the same commercial signs in my photos (first taken in 2012 then again in 2019) as are seen in the 1940 video.
As with many boom towns, they eventually go bust. Helpers demise began with the advent of diesel engines (in 1952) which no longer needed helper engines. As time progressed, rural decay took its toll and when I visited Helper in 2012, my first impression was "what the heck happened here?"
Helper was honestly one of the worst cases of rural decay I had seen in my travels across our amazing nation. Most of the buildings downtown were abandoned and in various stages of disrepair. In conversations with older residents of the community shared that conditions had been deteriorating for years and were far worse than those seen at any time in the past. The photos that follow tell their own story.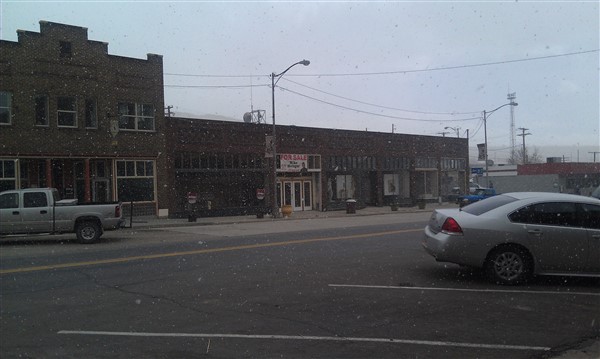 An amazing renaissance between 2012 and 2019…
I would first like to focus on how much change has occurred in 7 short years. As you study the photos that follow, I've tried to compare the same view in 2012 to 2019. I did my best to recreate the same angle as I took from in 2012 – in most cases the changes (for the better) are striking!
As you review the slideshow, if you hover over an image, the automatic progress of the slideshow will halt. For those interested in community renewal, take your time comparing 2012 to 2019 – I believe you'll find significant changes! (There are more slideshows after this one to illustrate Helper's history, its state in 2012 and its current state today in 2019.)
For those interested, I do have high resolution images (about 5mb from 2019, 1mb from 2012) available – contact me privately for needs and pricing.
Who's responsible for Helper's Renaissance?
Significant credit for this decade's renaissance in Helper goes to the various artists who occupied the vacant buildings; to the Balance Rock Cafe who stuck it out in the lean years; to the Natalie at Happiness Within coffee shop who actually opened in Spring 2012 and in particular to Gary DeVincent who had the vision to re-create two vintage gas stations at either end of the "main drag" in Helper, and to move his Harley Museum from the Salt Lake valley to Helper along with bringing buyers to the vacant private homes – many of which were purchased for a song!
In many ways, this is a true American success story. People saw this town with a past and decided it was going to have a present and a future! The traditional model of "main street America" with all the 1950's style stores is no longer sustainable, but we have this infrastructure built and through visionaries like the artists, Gary DeVincent and others, these buildings are being made viable again, and in the process the town is coming back to life.
How bleak was it in 2012?
The images that follow are in no particular order. They illustrate visually what I stated earlier – vacant commercial buildings in various stages of decay; the same for private homes.
You've already seen a 2012 to 2019 comparison, however, allow me in the next slide show to "show off" some of the things that "caught my eye" when visiting Helper over the past few weeks in June and now July 2019. Be sure to take note of Big John, the restored gas stations built by Gary DeVincent, the Harley Museum (also by Gary) and the general and marked improvement seen throughout town.
As you view the next 3 slideshows depicting Helper as it is today in 2019 – please note there certainly is room for more "re-birth." But to me, the atmosphere has totally changed in Helper from one of quiet desperation to optimism and activity. This is something other small towns may use to take a cue if their downtown is full of abandoned stores and empty streets.
As a tribute to Helper's history, Gary DeVincent constructed two replica gas stations – one at each end of Main Street. Enjoy the photos in this next slide show…
This post would not be complete without showing you Gary's "other" contribution to Main Street Helper – a Harley Museum. After speaking with Gary about this (I met him at his museum), it is clearly a passion of his and he feels the museum "fits" in Helper as it is developing today. I fully concur. Enjoy these images!
I'd like to share a few photos from the Helper Museum. These images depict life as it was in an earlier day. Fortunately, many of the buildings depicted in these vintage photos are still standing today in Helper. Seeing them as they were (at least for me) puts things into perspective.
Where to stay? RV Campgrounds
Upon my first visit, I stayed at Pams RV Park – very close to downtown Helper, also very reasonable fees. There is a new RV park just south of Helper, however their fees are so high, I can not recommend them in all good conscience.
I chose on this visit to stay at two different campgrounds – neither is exceptional in any particular way except for their location. My first stay was at the "campground" adjacent to the National 9 Inn in Wellington, Utah. If you look beyond the broken concrete pads and the weeds, you'll note the sites are level and there is a very clean indoor pool that you can use. There's also a cafe right there that does a very good breakfast. Fees are low (under 25/night for full hookup) and you're within 30 minutes of Helper and literally just down the road from road access to "9 Mile Canyon" (the subject of a future post.) You're also within 10 minutes of Price – a town with a large grocery, Walmart and much more.
After a week in Wellington, I headed south to Huntington. Only 21 miles south, its a different view, and offers great access to regions such as the San Rafael Swell, Huntington Canyon, Joes Reservoir and more. Huntington does have a state park adjacent to it. Rates are reasonable (25/night for water/electric), but, availability is poor and it gets tight in there. So… while I made extensive use of the state park to kayak and swim, I opted to stay at Shady Acre RV Park in town. Call them! Do not trust their online reservation schedule – it doesn't work. Ken is the owner and he will charge you $20/night (full hookup) – less if you stay a week. Again – the park is no great shakes – its all about proximity to where you want to explore – and Huntington is a great base camp spot. There is a great but smallish market in town – but – you're only 20 minutes from Price and its Smiths and Walmart.
In closing, if you got this far, THANK YOU! I put a lot into this post and appreciate you reading it. Feel free to leave me thoughts and feedback below. I always respond to comments.
While you're here, please do consider subscribing to RV Across America.net – you can do so by entering your name/email in the form below.