As I RV Across America, this has been one of the more "haunted" visits I've made
The Teton Dam Failure DIRECTLY IMPACTED a community I recently visited while staying at the Sugar City RV Park AND its Still Visible today nearly 50 years later
Sugar City proved to be a great "base camp" from which to visit the Teton Dam
I had been looking for a place to put the kayak in while staying here in Sugar City, Idaho at the Sugar City RV Park – a new park with plenty of space to get in/out and very reasonable rates. In my search for a good water body to put in the kayak, I saw a reference in google to the "Teton Dam." Knowing what I know about Dams, usually, there's a reservoir behind them – and out here, that means prime kayaking terrain! So… naturally, I had to set out (about a 15 minute drive from Sugar City) where I'm "doing time" now to see what the deal was with the Teton Dam.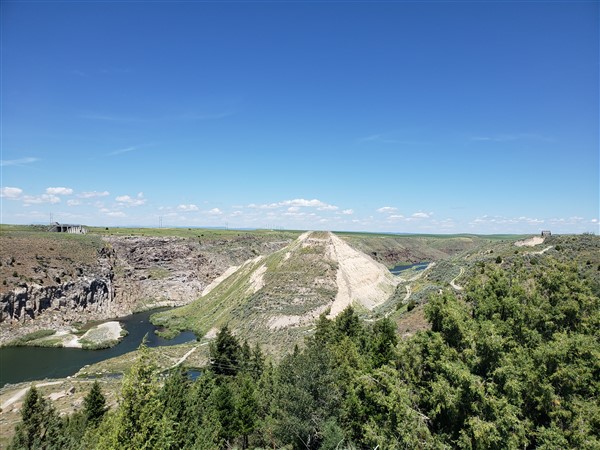 I knew the Dam had failed (days after it was completed in 1976), but what I didn't know that it was a total failure – and a regional disaster. When I arrived at the site, I saw the remnants of now a nearly 50-year-old disaster (where I believe 11 people lost their lives) and scars remain on the landscape to this day showing what happened and how things "might have been."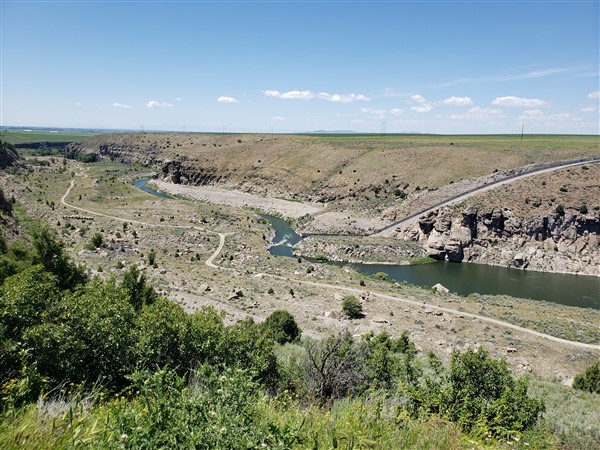 I spent a couple of hours in the area – including driving to the current water level next to the Teton River that flows right through the site of the dam's collapse. Where I drove to would have been under 150 ft or more of water had the dam held and the reservoir remained.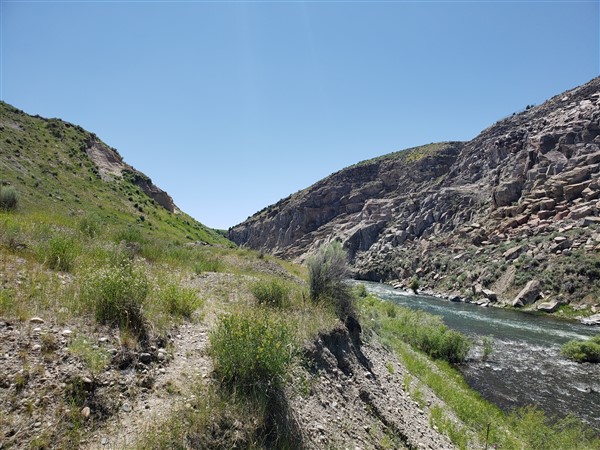 As you study my footage and photos, note the existence of what appears to be a hydroelectric plant and a spillway – now a great canvas for graffiti artists. If you ever attempt to come out here and see it for yourself, it's highly worthwhile BUT Google will try to take you on some roads that are best traveled by a 4×4 – and only a good one at that. My truck was able to get me down to the water level safely, but I had to use judgment in selecting the right road to travel down to the river.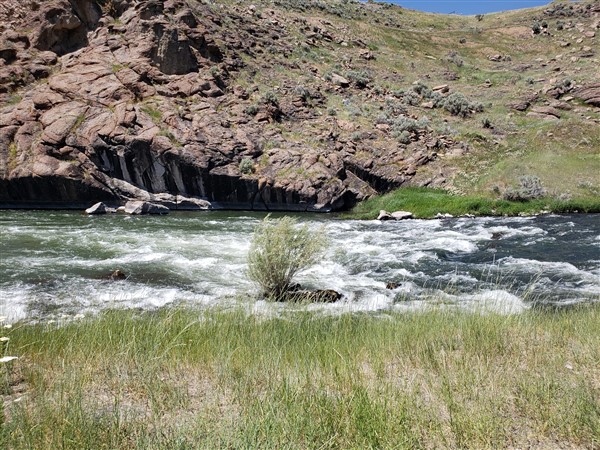 Some professional footage to share the nature of what happened at the Teton Dam – and its impact upon local communities
People STILL remember today
This brief video explains what went wrong and has some compelling video from the day of the collapse. There is another video below that is far more comprehensive for those interested in understanding this event and its impact upon the people of this region.
The Day of the Teton Dam Collapse – Jun 5, 1976
You can see in the video linked below what happened – and its impact upon the towns downstream – including the one (Sugar City) where I'm staying as I write this. Two million cubic feet per second of water flowed as the dam gave way. Over 80 billion cubic feet of water that had been held back by the dam broke through and headed right for Sugar City, Rexburg and then Idaho Falls.
Sugar City faced a wall of water 8 to 12 feet tall – traveling at upwards of 60 miles per hour. It lifted homes off their foundations, killed 11 people and over 16,000 cattle. Lives were upended and the federal government only made good on a small fraction of the damage done.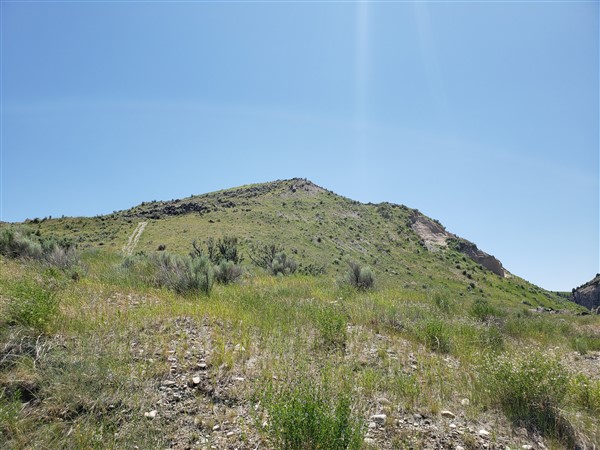 The dam cost over $100 million to build and about $300 million was paid out in damages – but – estimates are the locals suffered between $1-2 BILLION dollars in damage.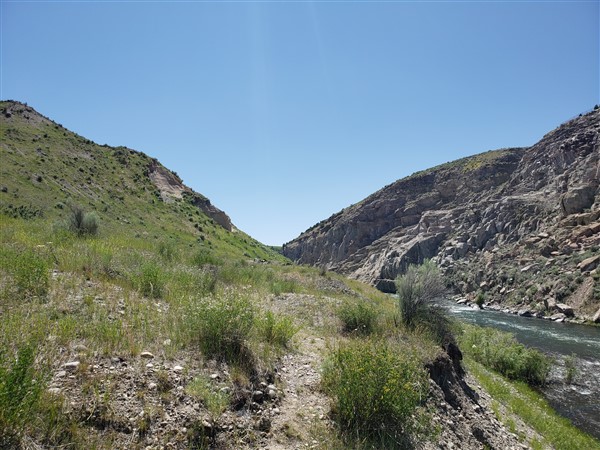 This video has actual footage of the dam collapse, along with compelling video of how the communities were impacted, responded, and ultimately reflected upon the entire event…
Final Thoughts on the Teton Dam Collapse having visited the site…
I can't imagine the disruption to peoples lives here in this region. These are small, rural, largely farming communities. Yes, Rexburg has grown to 25,000 (3x what it was in 1976) and Idaho Falls to double that, but many people here are "ordinary Americans" – very patriotic, supportive of the nation and each other, and of moderate financial means (at best.) As I watched the videos made at the time, I was impressed with how the community came together to support each other in the wake of this disaster.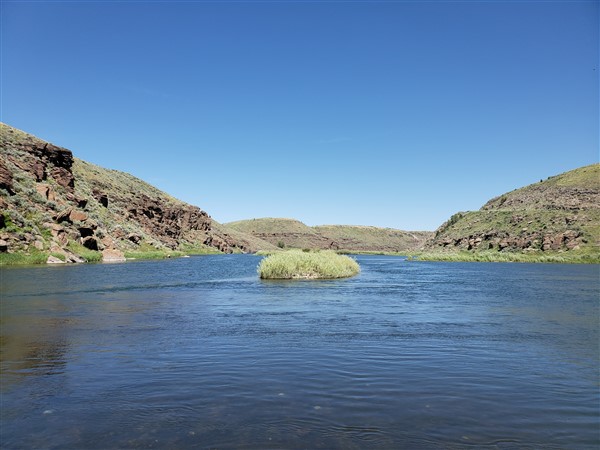 Today you can see the scars at the site of the Dam. Its a testimonial to beware of grand projects – not to say "don't attempt this", but as one video pointed out – don't rush into it. Be thorough and OVER engineer a project to ensure lives and property are not lost as a result.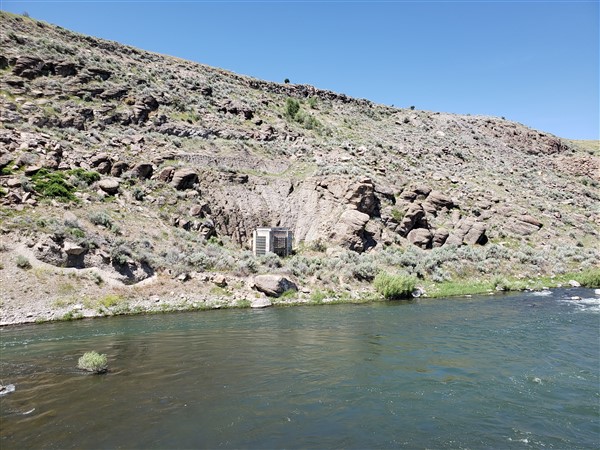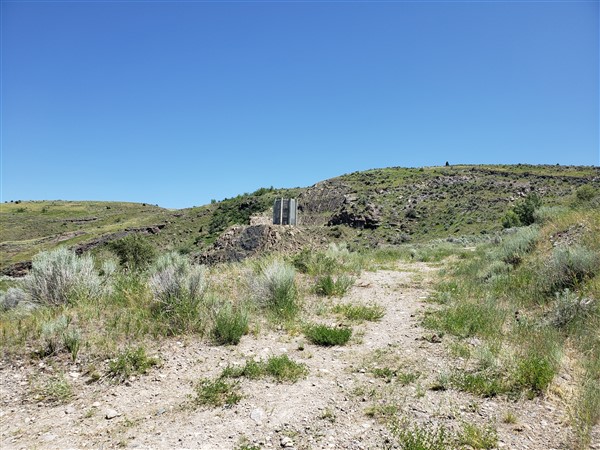 I'm still in Donnelly as I wrap up this post. More to come as August continues on (there seem to be about 75 days in August!) So far, day 1 of the heat wave I referred to in my previous post was a "bust" as monsoonal moisture moved in aloft, keeping a persistent cloud cover and temperatures struggled into the mid-80's and only for a few hours.
Like the content? Want to be notified of the "next post"? Please do consider joining my newsletter….