Lonesomehurst "NFS" Campground & a new toy!!
Wow – its been quite a day! A new bicycle seat install yesterday (much more on this soon), then kayaking a new lake this morning in a NEW kayak (more on this below!), a test ride on my (relatively) new bicycle and brand new bike seat this afternoon, and now its early evening, I'm here sharing with you as my sweet potato cooks on the Weber grill (and soon a swordfish steak!) Sunset is approaching as the sun begins to hide behind the tall evergreens that are so common throughout the Pacific Northwest. I'm in extreme eastern Washington at the moment, but I'd like to share Lonesomehurst Campground near West Yellowstone with you in this post.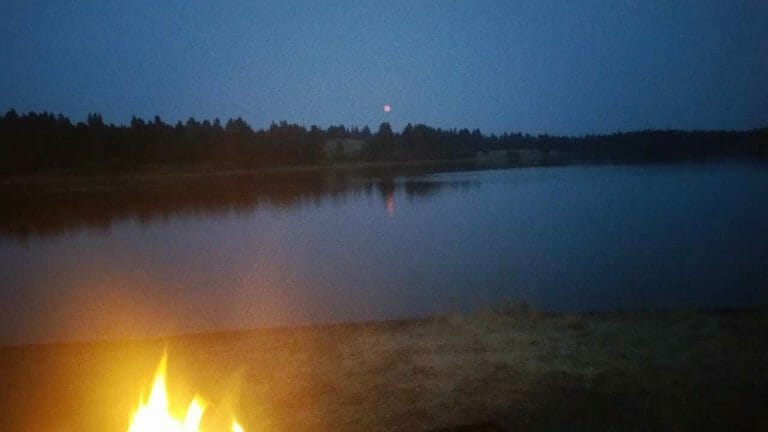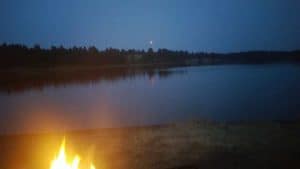 As I shared in my prior post, when I left Dubois, my goal was Buttermilk in Island Park (Idaho). Buttermilk was not what I was looking for (I LOVE waterfront camping!), so, I made an on the spot decision to move on and stay the night at Henry's Lake just up the road. The next morning, I headed just a few more miles up the road to a really special place – a National Forest Service Campground called Lonesomehurst.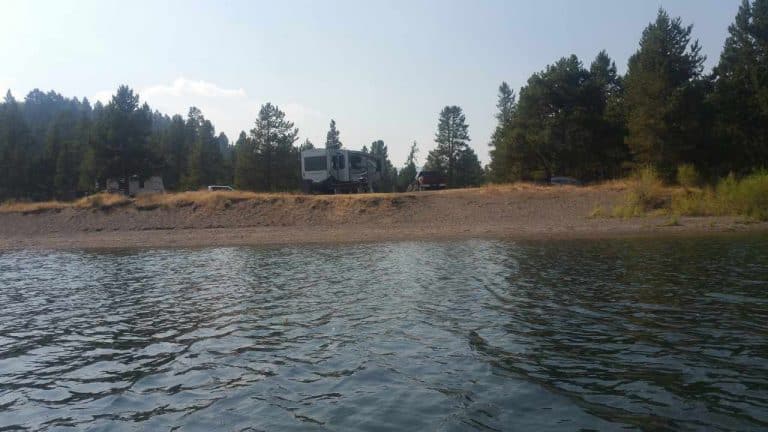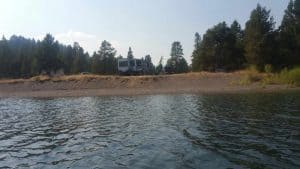 This was my 2nd visit as I was last there 3 years ago in Sept. 2015. Upon arrival I was delighted to discover that the same site I stayed in was available again. I proceeded to occupy it. My excitement was not based upon some misplaced sense of nostaliga. I had far more practical reasons – its waterfront and large enough to accomodate my 35 ft. rig. – and I can launch my 'yak from my site!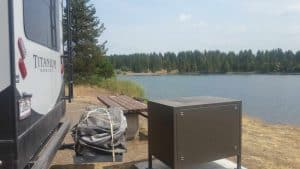 The campground (and my site) is mostly dry camping. With 3 nites paid, I was fully prepared to test out my new Renogy solar suitcase – 200 watts of power that can generate nearly 10 amps (perhaps better) during peak sun. At that time, with just my one 12v Interstate battery, I was apprehensive about dry camping, but the Renogy insured I was "topped off" each day and never lower than 2/3rds power on the idiot light display inside my camper in the morning.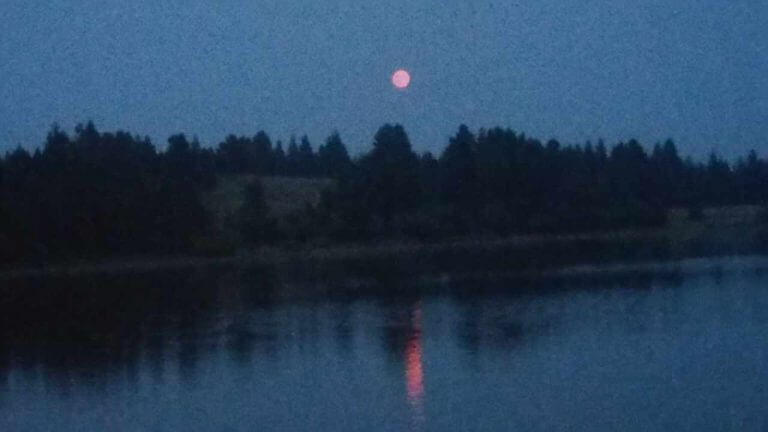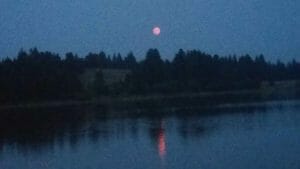 I wasn't interested in getting too technical with the panels and battery at Lonesomehurst as I knew I was going to replace the Interstate battery in a few days with a pair of Trojan 105's (6v each) – a task I took care of when I passed through Missoula. I stopped off at Battery Systems to take care of business. Just as an aside, Dillon and Luke helped me there. They're top flight! The price was fair, there was plenty of room for me to pull up along side of their warehouse (enter on the Snyder Bakery side if you look at Google maps) and Dillon even helped me remove the old battery and install the two new ones and wire them up! A few minutes later, I was back on the road. When I next dry camp, probably in a few days, I will report how the battery/solar panel system functions in the field.
Hey, thanks for visiting! If you want to track my travels, my most recent excursion started with a visit to Tough Creek Campground in Wyoming. The posts then follow in chronological order.
Also – if you're planning to spend winter in a camper (as I am!), you WILL need a skirt if you're in a colder climate – here's my thoughts on that topic.
Lastly, join me in the ongoing discussion of many RV related topics in my Facebook Group about RV lifestyle & earning an income "on the road".
Like the content? Want to receive updates as new posts arise? Then join me here…