Duchesne, Utah. A town of fewer than 2000 people, situated about 2 hours from Salt Lake City, and sandwiched in between Heber City and Vernal, Utah. Elevation works in its favor at about 5500 ft. The climate in June is perfect with daytime highs near 80 and nights in the upper 40's. And just up the road… Lakeside RV Campground.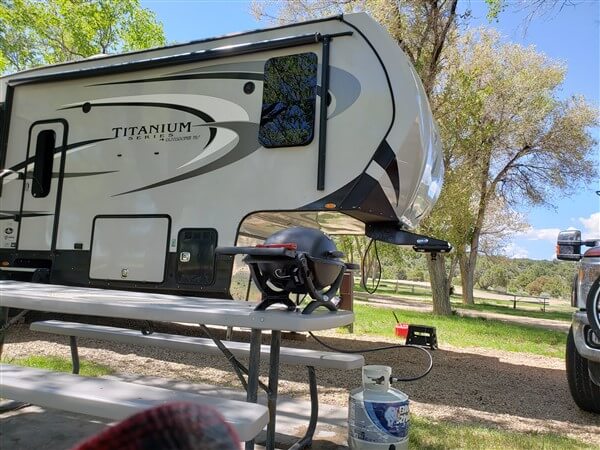 Lakeside was my "home base" for about a week as I explored the town, rode my bike on its quiet streets, read my summer books near the Strawberry River which winds through the south-side of town, and ate at Cowans Cafe – the one legitimate diner/restaurant in town.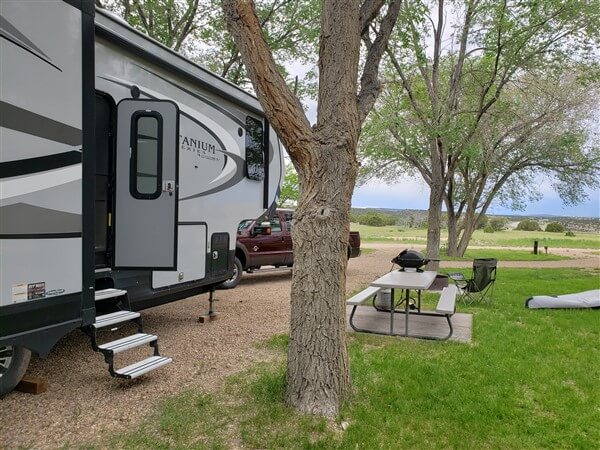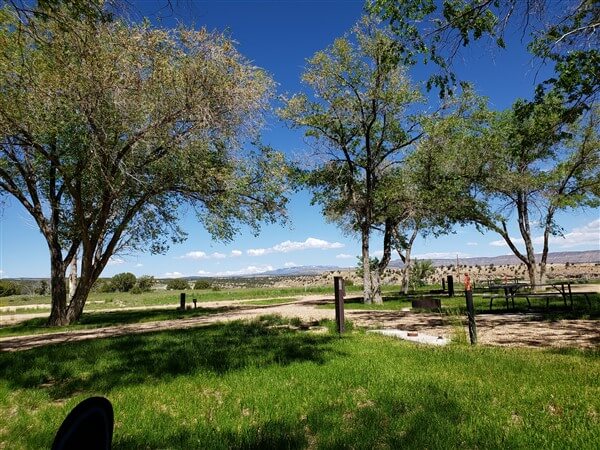 The town and campground are both low-key – something I've grown to appreciate in my travels. The campground's sites are well spaced with trees and green grass – not all that common in this region as most campgrounds are little more than a gravel lot. Most sites are full hookup and long enough for 40+ ft. trailers.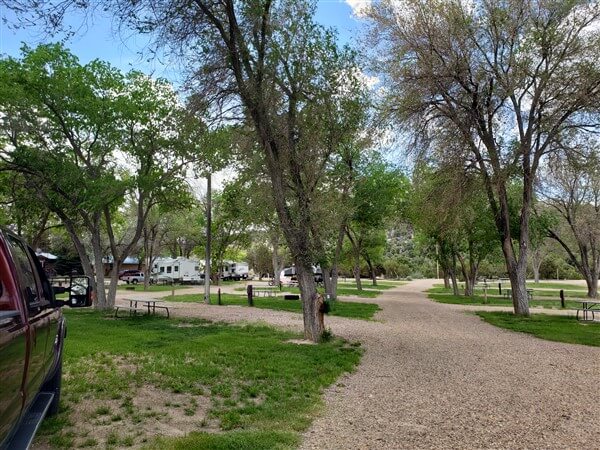 What caught my attention and had me here for a full week was the proximity to Starvation Reservoir – it has lake frontage to it, with a boat ramp and boat dock. So… if you know me, I was in the reservoir kayaking – as often as possible!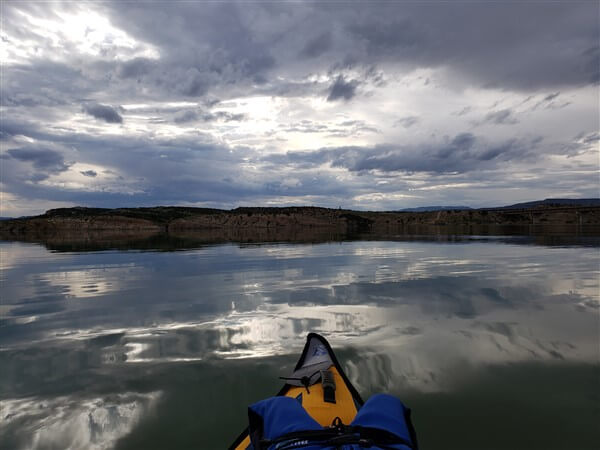 Their rates? Reasonable for the area, and even better (under $20/night) with Passport America – and they don't limit the number of non-holiday nights that you can stay using the discount. Oh, and the managers/hosts are nice folks – new to the campground operating biz, but as this park is really just 1 year old (new owners) and they're very new to managing a campground, they did a fine job and responded well to the needs of what is clearly an older – but – picturesque campground.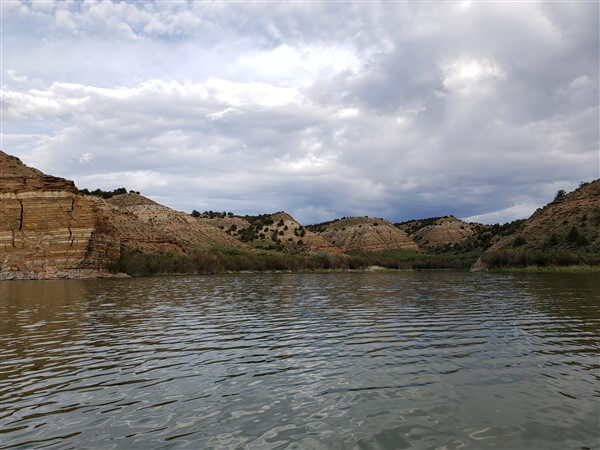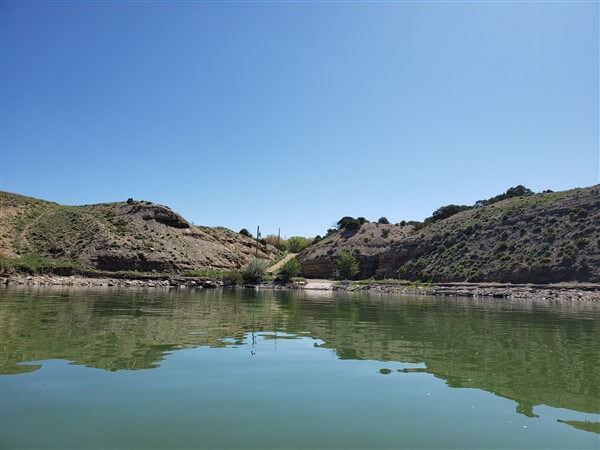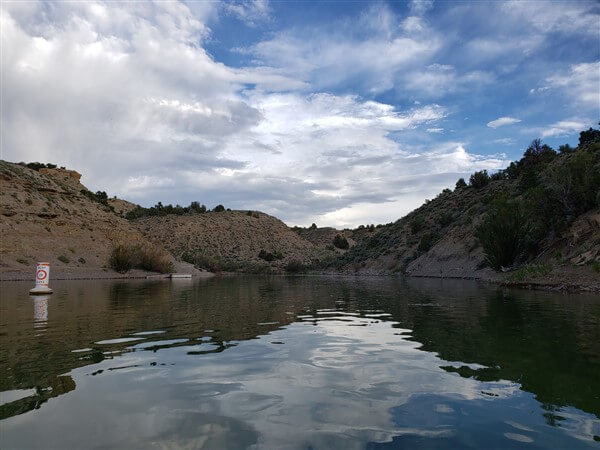 If you've been following my journey, you know I typically look for waterfront sites. Lakeside does not have this. But – with access to the waterfront via a short road down the hill, you still have a really nice place – that (for now at least) isn't too crowded as they just converted from a membership campground to a campground open to all.
Duchesne, Utah
Quintessential small town America! It's a town where most folks clearly know each other and the merchants are on a first name basis with all of their local customers. The speed limit drops to 30 as U.S. Highway 40 becomes Main Street. This one commercial street in town is lined with a few places to eat (I recommend Cowans Cafe.) There are three gas stations (the Sinclair has the best diesel prices in town and the Shell, which offers Smiths Grocery discounts, does not have diesel), a hardware store, a grocery store and a salon. And yes, if you insist on fast food, there is a Burger King!
By the way – "Als Foodtown" – the ONE grocery store in Duchesne is one of the WORST grocery stores I've ever been in. They lend a new meaning to "fresh" meat – where most of the meat is nearly or totally out of date. Many other products (Tyson Chicken Strips for example) were nearly A MONTH out of date, and the prices are nothing to crow about either. There are two really good grocery stores about 28 miles to the east in the (much larger) town of Roosevelt – plan on a trip there to get your perishables!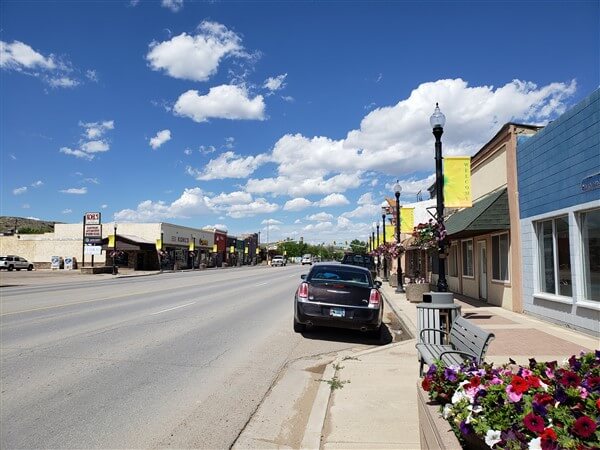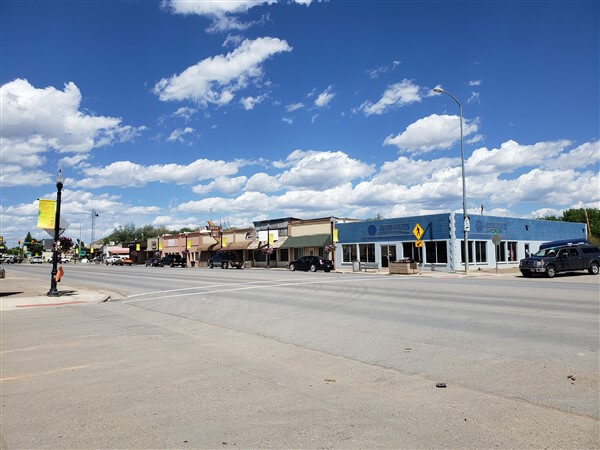 To transport perishables in the summer heat, one of the better purchases I've ever made is this Coleman Cooler. It runs on your vehicles 12v port, and even has an optional 110v adapter in case you ever have trouble with your RV fridge.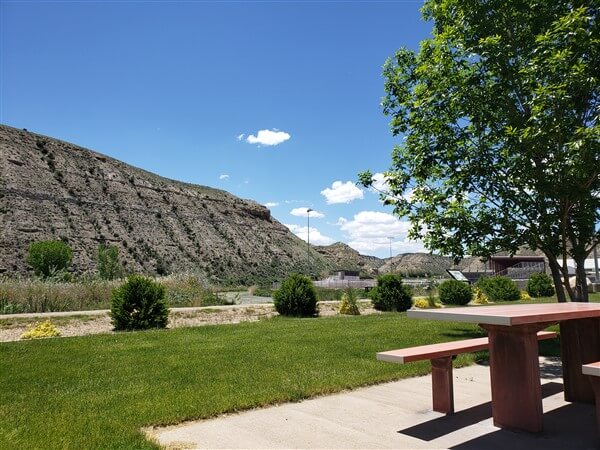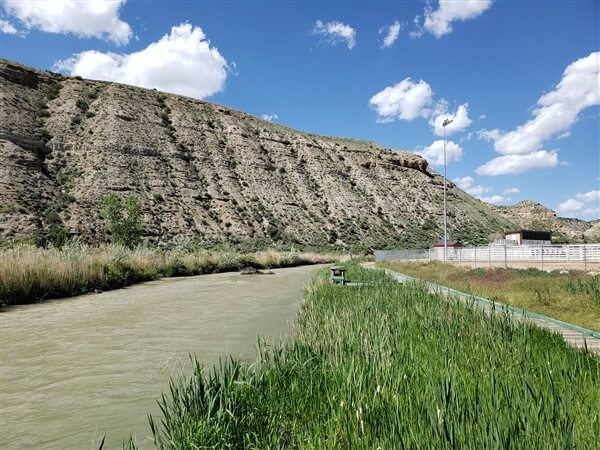 The town sits in a basin, the flat land is perfect for bicycling the quiet streets. You can relax by the Strawberry River or enjoy the walking path along it. There is even a visitor center for the region and a Ranger Station for Ashley National Forest – and it was actually manned by a real ranger!
The small park area adjacent to the Strawberry River is also home to their fairgrounds. There is a large arena there which appears to host community events from time to time.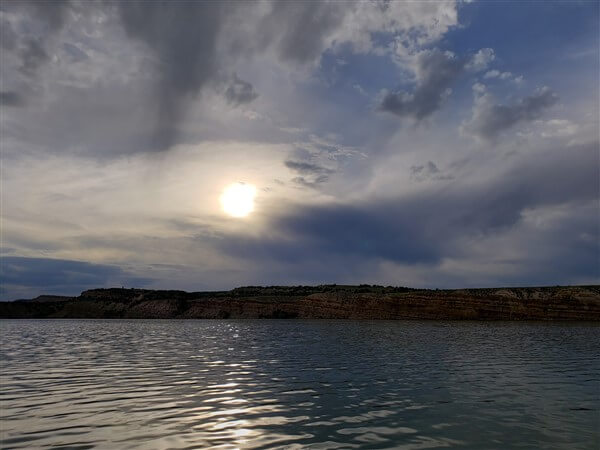 Need RV Accessories?
From experience – these are the accessories or "must haves" as I travel "down the road"…