Where? The Central-Northern Rockies at about 7000 ft.
How cold? As low as about -35F can be expected, but locals swear its been to -60F in past winters
How much snow? On average about 200 inches
Why do this? First class skiing, fresh crisp air and spectacular scenery all winter!
It's started already. Yep, 3 inches fell yesterday and temperatures have remained near freezing all day – and its only November 11th! The short term forecast is calling for more snow and cold – and it looks to be a GREAT start to the ski season!
I'm on my 3rd winter here and yes, I have seen -35F each of the past two winters. Prepping to live in this kind of cold requires some real fore-thought. What follows are some of the preparation steps I engaged in for this winter – and as in past seasons, there will likely be cause to make "on the fly" adjustments as the season proceeds.
This video provides an overview of my preparatory steps – see below for more photos and specific recommendations
Let's highlight a few specific actions when
Preparing for Winter in an RV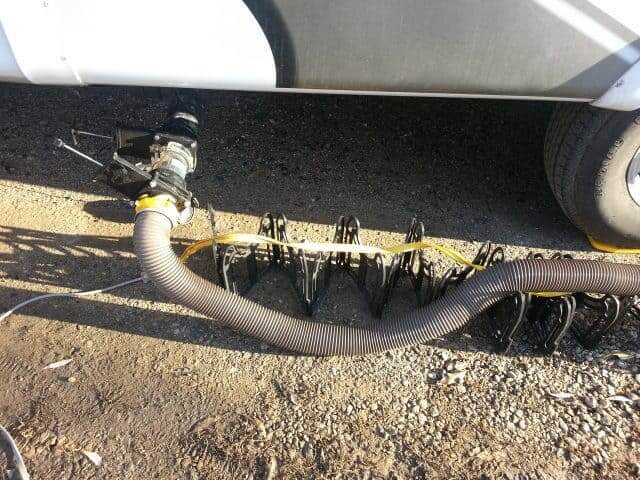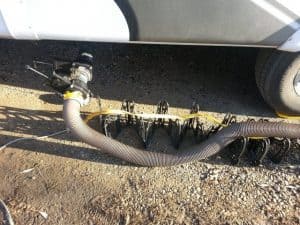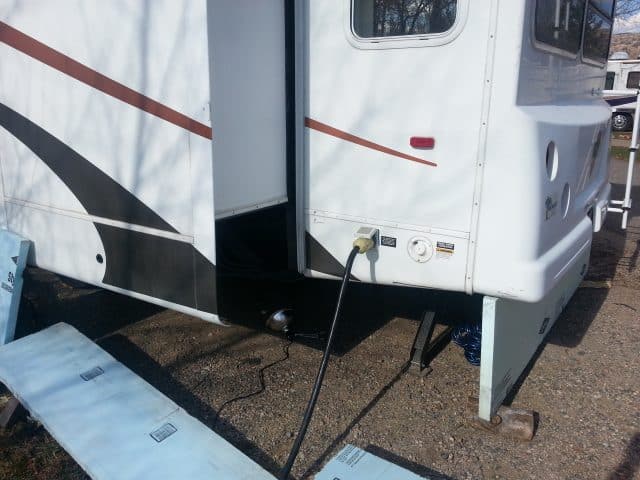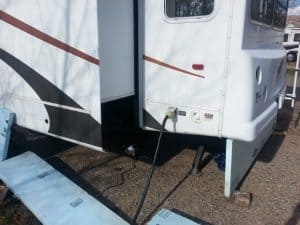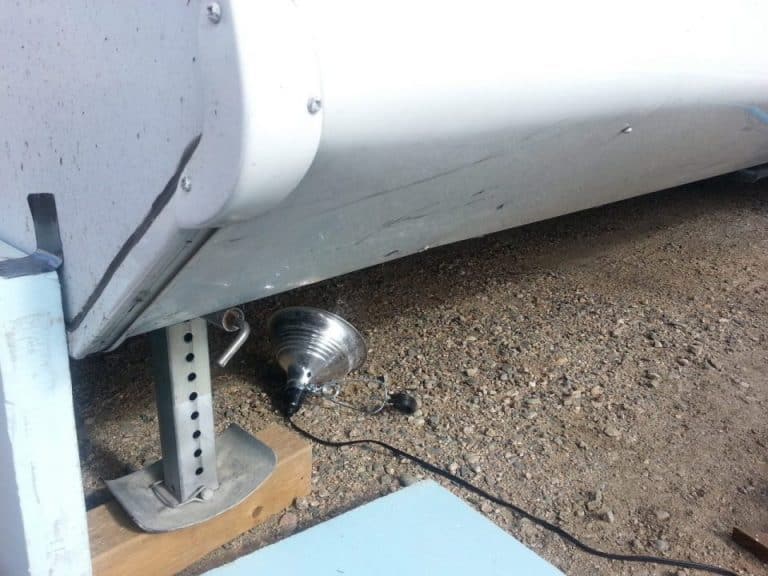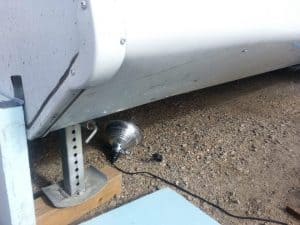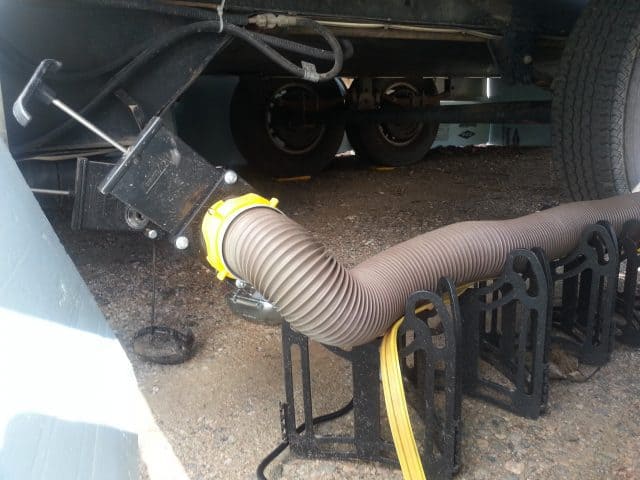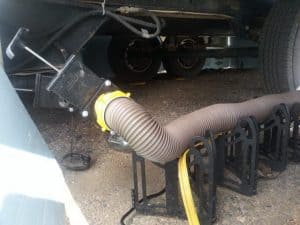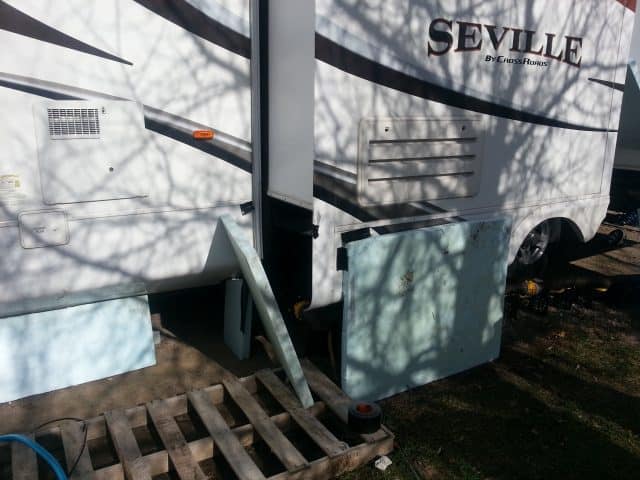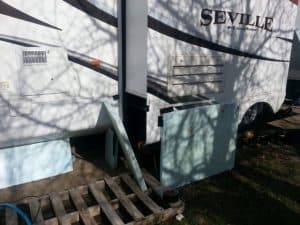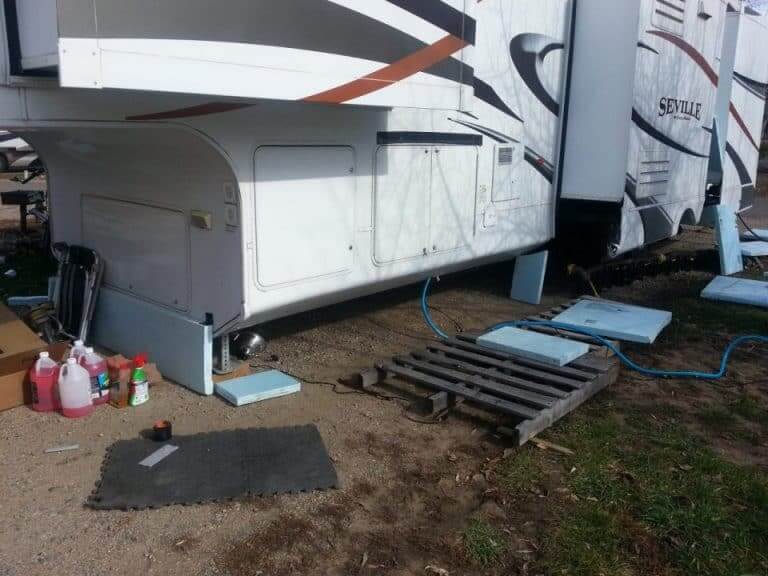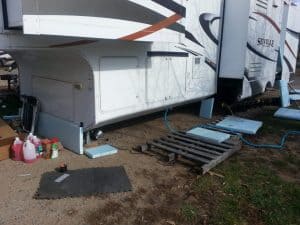 While you're on Amazon, you may also want to get the

"clamp lamp with 8.5 inch reflector"

(as I illustrated above) and the

drop light.
With all this said, I just read tomorrow's high will be a "balmy" 22F and we will likely see our first sub-zero night right around Nov 16 or 17!
Propane Gas for your RV for the Winter
I mentioned in my video I rent a 120 gallon Propane tank for the winter season. I do this with a company that rents such tanks across the nation. Allow me to provide this contact for you to call should you wish to do the same (regardless of where you are in the USA) – Ferrell Gas is a nationwide company and Jessica assures me you'll receive outstanding treatment when you call this number – 970 879 1375 – ask for Jessica, and be sure to mention my name (Alan Sills). The first fill is done at a promotional rate (currently 1.89/gallon). I try to minimize my propane use, but I know it is VITAL to keeping the underbelly from freezing up. A thermostat setting of 60 seems to work well when its -10F (on average) outside. Additional heating is done via electric space heaters (I pay 0.08/kwh). I use a Holmes in my bedroom – and recommend it highly. This unit has 2 settings – one for high power (1500w) and on for low power (750w). I often leave it on all day at low to keep the RV "habitable" upon my return!
While you're here, you may find a post about Earning a Living while you're "On The Road" to be of value and interest.
In closing – thanks for reading and visiting. Say a prayer for Bill whom I just mentioned above. And please do use my links in this article – I try to provide information of value, and buying through my links helps me to keep up this work.