I was in Burley to get my truck serviced and really that was my only objective – but – I saw the signs and recalled when I last stayed in nearby Murtaugh Lake (a great little county-run campground) that the camp host told me City of Rocks was a "must see."
City of Rocks is a "geologic wonder" – formed from a combination of natural factors including weathering, mass wasting and erosion – all of which are essentially the breakdown of existing rock, in this case granite, and the transport of the eroded materials away from their original location. What remains are giant rock features, some of which are composed of rock dated as far back as a billion years!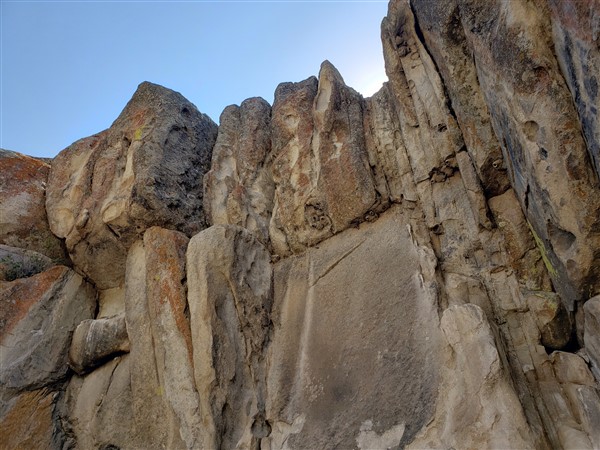 I had originally shot some video and took some photos while there – the photos made it onto my hard drive, the video however is missing… aaargh! No worries though, you can see a really cool video overview of the region here…
I mentioned there is much geology to be studied here. This post from the National Park Service gets into a detailed description of what happened and what we see in this region. I also enjoyed this post which tells the story of City of Rocks far better than I ever could!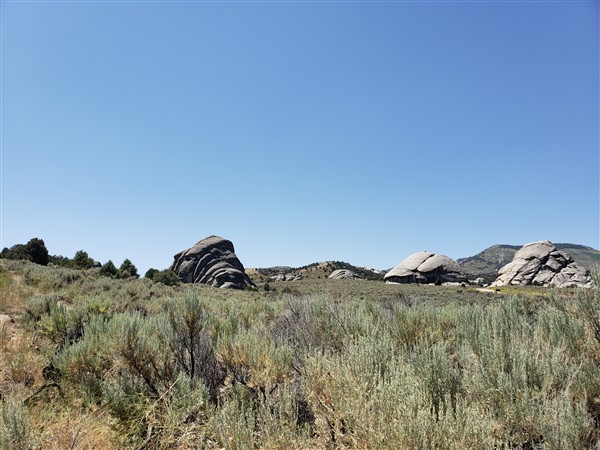 City of Rocks
City of Rocks is about 90 minutes (or less) south of Burley. Even though elevations exceed 6000 ft. in part of the "park", it gets HOT in July! The park is effectively a high desert with many large and highly impressive rock outcrops (or remaining rock after erosion of pre-existing rock.)
As you drive through the region, you'll find many features to explore with parking adjacent to those features. The California Trail – used for westward migration in the 19th century – passes right through this region and Camp Rock – one of the larger "boulder" features names and dates left behind by some of the travelers who passed this way some 150 or more years ago. It really is quite inspiring to think of the human spirit as you realize that what took you minutes to drive through in an air-conditioned vehicle was considerably more treacherous a journey at that time for those hearty and determined travelers.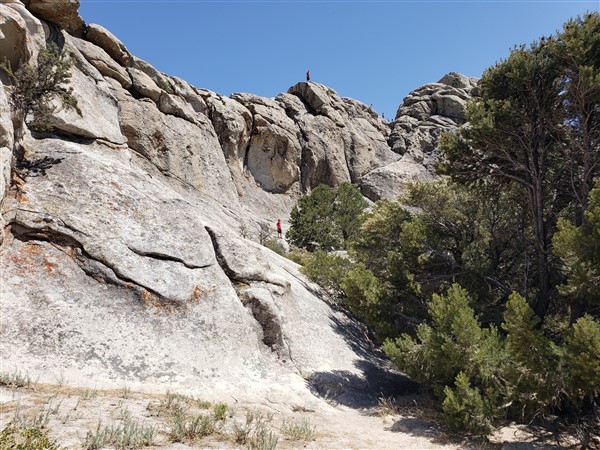 As I explored the various features in City of Rocks, I found myself pondering the amazing geologic forces that created this region – along with the human history recorded during our nation's westward migration. It is truly an awesome region.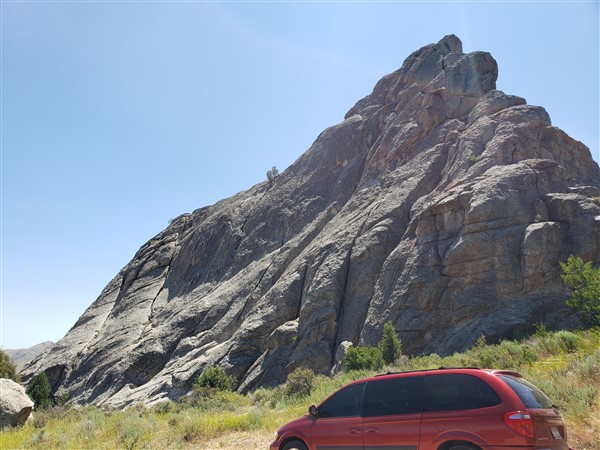 On the way in, there is a visitor center. You can access wifi from your car and get a map that will be most helpful in exploring City of Rocks. There is also a hot springs right along the entry road if you opt for a soak. On the day I chose to explore the region, it was far too hot to think about doing a soak!
RV Camping in and near City of Rocks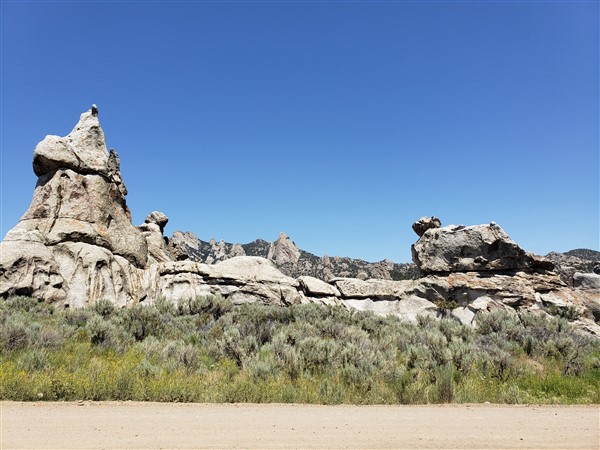 The National Park Service maintains and manages several RV Campgrounds within City of Rocks. Full size campers can be accommodated. AllStays is an excellent resource I use to find campgrounds – you can search City of Rocks directly within their interface. AllStays is not free, but is very comprehensive (it also has info on where low bridges are.) You'll also find a state park – Smoky Mountain Campground, and two private campgrounds within a mile or two of the entrance to City of Rocks.
RV Across America – Join my RV'er newsletter!
I have many (hopefully) great posts planned for the coming weeks – be the first to know…