Its a breezy afternoon, temperatures nearly 70F, and as I write this I've experienced a desert thunderstorm at a coffee shop that overlooks a canyon! What could be better?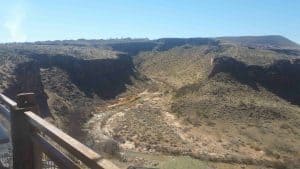 I'm in St. George Utah – a GREAT RV'er destination
Enjoy the video essay below highlighting Sand Hollow State Park & the drive to Brian Head Ski Resort
St. George Utah, located in far southern Utah. St. George is so far south in the state that Southern Boulevard, the limited access highway that wraps around part of the southside of town actually dips into Arizona to allow you access to St. George's industrial park region!
Its early March – just about the beginning of "spring break season" – access to RV spaces are tight, but not impossible. Most of the RV parks in St. George itself are booked (except for St. George RV park and that's for good reason), but RV sites ARE available in neighboring Hurricane – just a few minute drive to St. George and the proximity is even better to the state parks and Zion if you stay in Hurricane.
After a long winter in the Central-West Idaho mountains, I was more than ready for some springtime warmth and relief. Here's what I found…
St. George is situated at about 3000 ft. elevation
This is about 1500 ft lower than much of the Salt Lake Valley, and nearly 300 miles south. Daytime temperatures in early-mid March average in the low to mid 60's. And yesterday, it actually reached 80F briefly! Nights are still plenty chilly and most mornings are in the 30's. A large swing in daily temperature is common as this is a dry desert region – though not as dry as Phoenix or Las Vegas.
St. George is actually one of the fastest growing cities in America! Not really a surprise as its in a nearly snow free region with moderate temperatures all winter and while its quite hot in the summer, it is not humid! This is the perfect formula for retirees who want to locate just a bit farther north of the more typical retirement locations of Arizona or Florida.
I want to take a moment and give a quick "thumbs up" to Jay (Service Manager) at Desert Coach RV in St. George – I had a warranty issue and Jay was most helpful in assisting me at resolving it.
Outdoor activities abound in this region! Here are 4 I've enjoyed while staying in this region…
Kayaking at the two local state parks
Sand Hollow State Park and Quail Creek (Reservoir) State Park are both within minutes of "downtown" St. George. Each offers a man-made lake that you can kayak or boat in (and yes, power boats are allowed.) Sand Hollow also has extensive ATV trails and a campground with full hookups ($28/night). Quail Creek also has a campground – but it is dry camping. The water temperature this past week was in the high 40's – just fine for kayaking!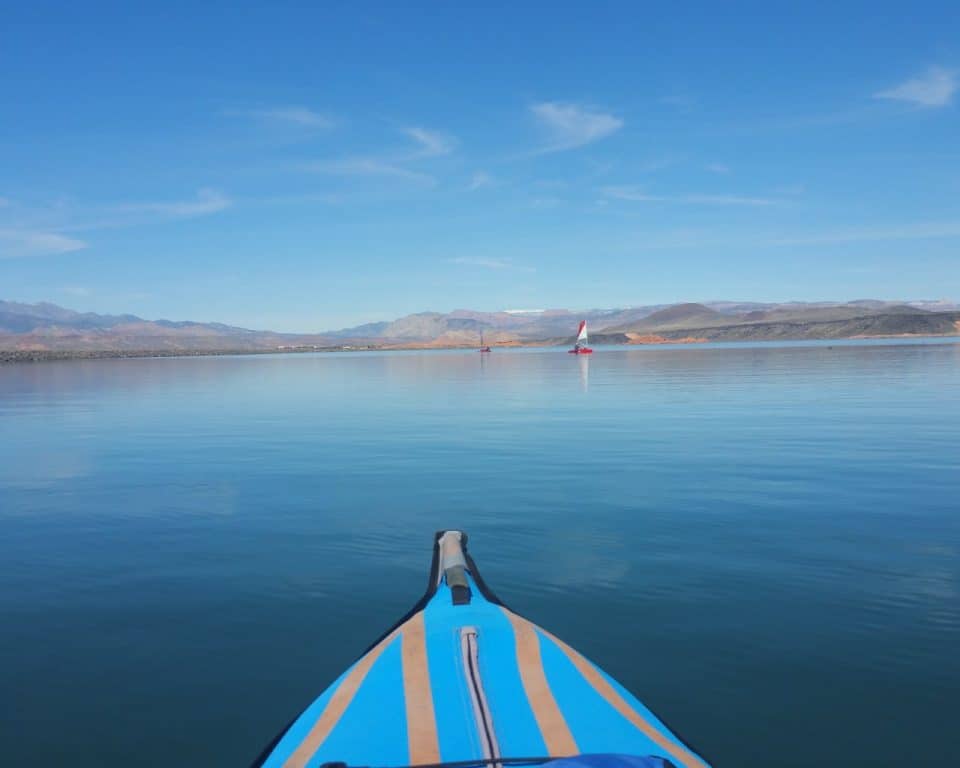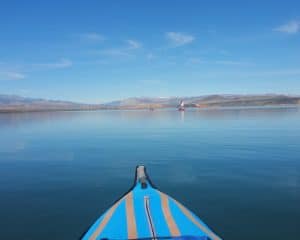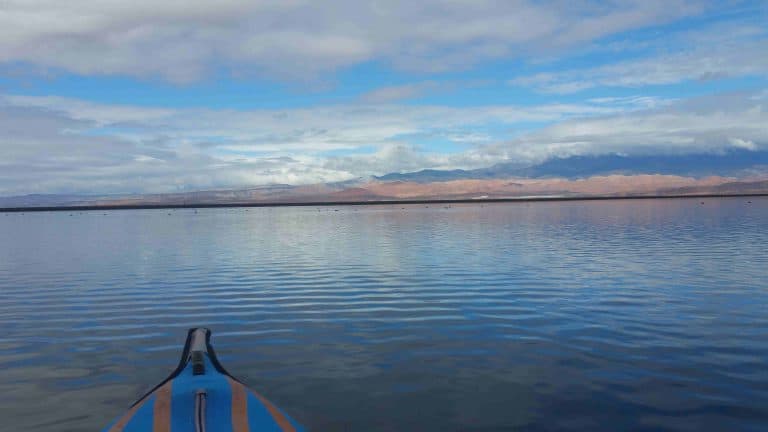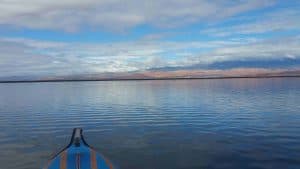 Bicycling on an extensive network of multi-use trails
St. George has an extensive network of multi-use (bicycle) trails. They serve as a great way to get around town or just put in some miles for exercise and relaxation.
*******************RV Season is HERE! If you'd rather "try before you buy", consider RENTING a RV through Outdoorsy – rent WHAT YOU WANT – WHERE YOU WANT***************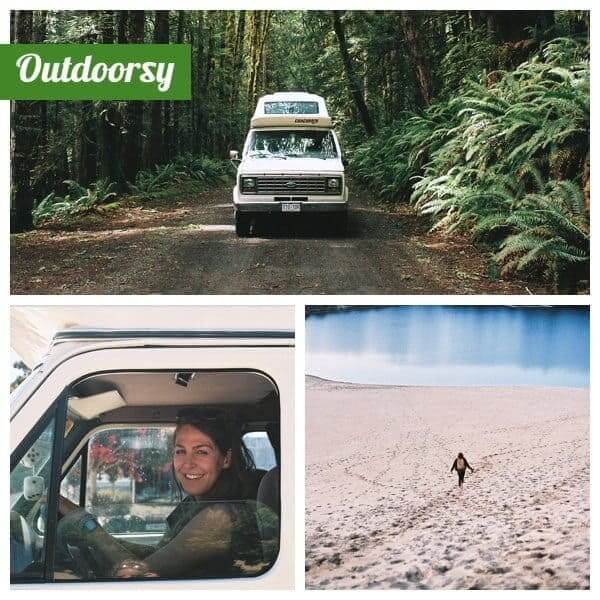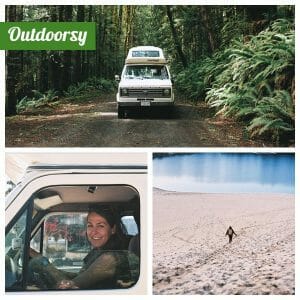 *************************************************************************************************
Skiing – yes skiing! at Brian Head
Ever try driving from 3000 ft. to 10000 ft. (and back again?) Its an experience my ears won't soon forget (especially the travel down.) Brian Head Ski Resort is located about 1 1/4 hours away from St. George and as noted, several thousand feet higher.
So far, I've only skied Brian Head 1 day, but it does have a unique charm to it. What I definitely liked is the fact that the learning hill is completely separate from the advanced (intermediate, expert, and double black diamond) trails. On the advanced hill, the runs are short (generally a 1000 ft. drop or less), but there is a "breadth" to them that many ski areas lack. That is to say, I rode at least 3 different lifts, all serving advanced terrain, found steeps, bumps, gulleys, and more and certainly got in as much skiing as my legs were ready for after a week off the slopes. I believe I managed to ski virtually every advanced trail that was open (about 6 were closed due to lack of snow), and I passed on the double black terrain as "off piste" was mostly sun baked powder, kinda grippy, and the double black was out of bounds and unpatrolled.
Enjoy the photo essay below on Brian Head…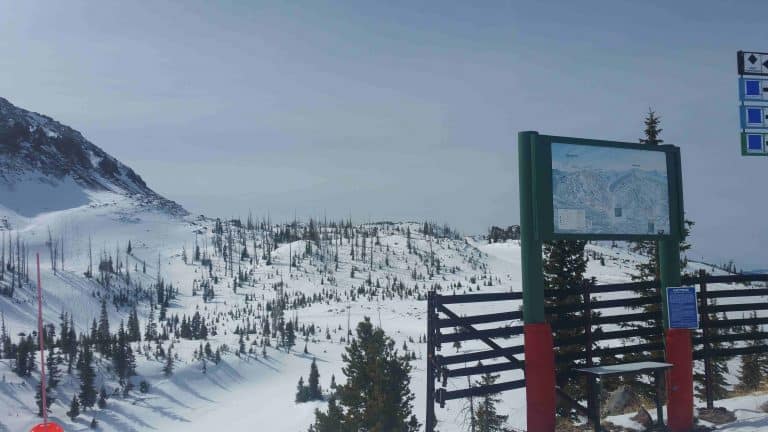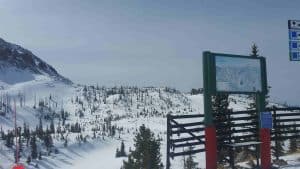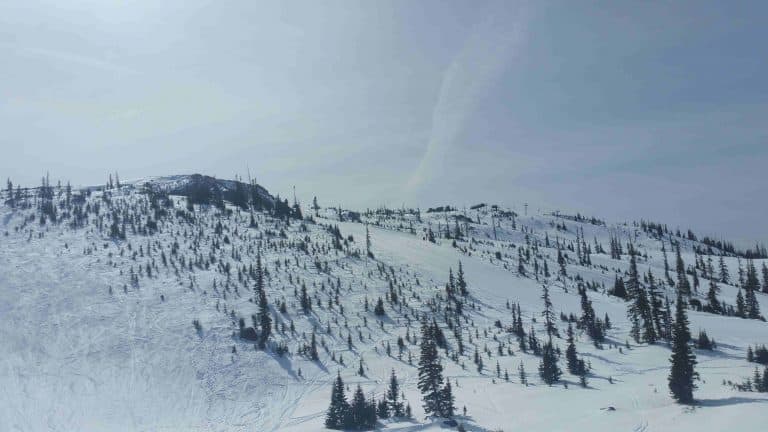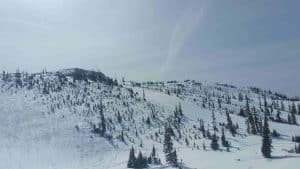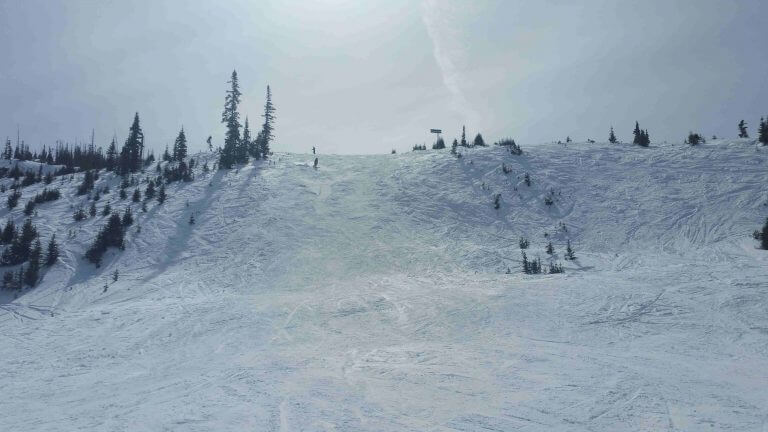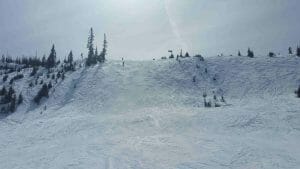 **********************While you're here – if you need "RV Stuff" (accessories, supplies, etc…, I have compiled some "must have's" at the best prices I can find HERE*****************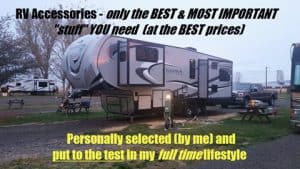 Upcoming adventure… Hiking and general exploration at Zion National Park
I'm going to address Zion in my next post… stay tuned! Zion is just a short (less than 1 hour) drive from anywhere in St. George… VERY worth a couple days (or more) visit. Lots of photos!