We truly live in an amazing and exceptional nation. I LOVE the fact that you can seek out truly inspiring locations – enjoy biking, kayaking and even hiking (and more) and do it all at a lakefront RV campsite for literally no camping fees at all! Soda Lake is situated on BLM land (Bureau of Land Management) about 10 miles outside of Pinedale, Wyoming and since there are no services there (at all), there's no fee for up to a 14 day stay.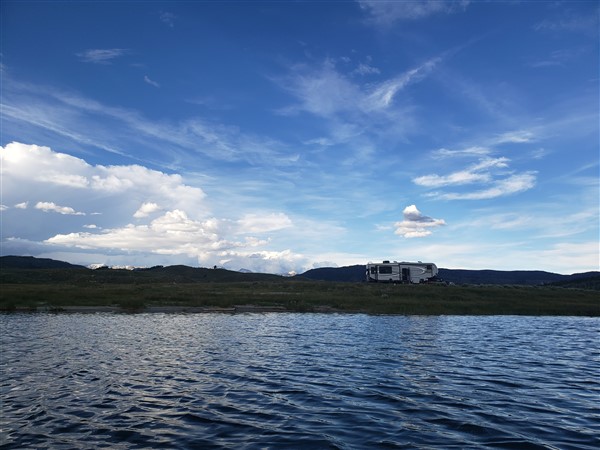 Soda Lake and the RV Camping here…
I'm nearing the end of my "tenure" here at Soda Lake, but I wanted to share a bit more about what its like here, and what the other lakes are like. In this video, I've embedded two videos – one detailing soda lake, including what the drive to and around it is like, and what some of the other lakes are like. Even after nearly three weeks in the region (my first week was at a full service campground), there's still MORE to explore both near town and up in the Wind River's (Wind River Mountains.)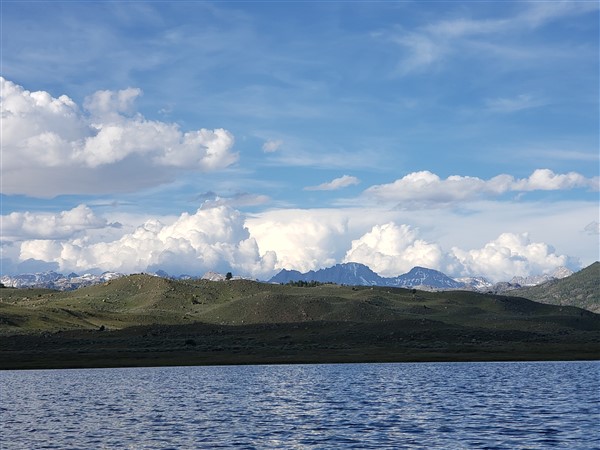 Frankly, my life is pretty simple these days. Most days during my visit to this region, I head into Pinedale (see HERE for my description of town and its services) and hit the Aquatic Center, swim, soak in their hot tub, walk in the "lazy river" current (a second pool) and then shower (which has enabled me to limit my water usage so even after nearly 2 weeks in the "outback", I still have a ton of water (of course, I own a camper that has an 82 gallon fresh water tank!)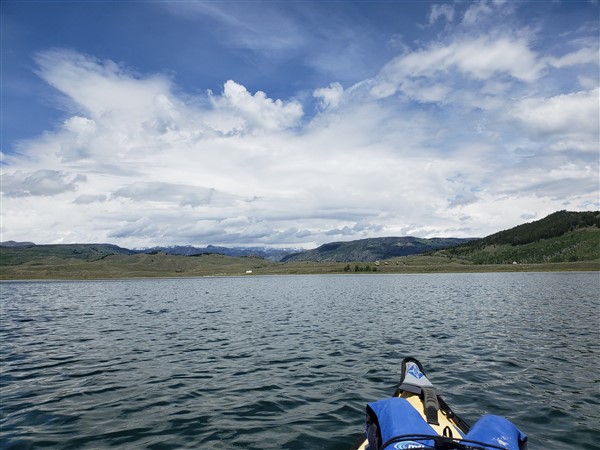 Pinedale as I noted in my previous post is also good for biking and just walking around in general. There are several small and unique shops. And, I certainly can't complain that here it is Jun 26 as I write this, and the daily high temperature has still not reached 80F! In a few days, I plan to head to lower elevations, such as Alpine, Wy. – 5600 ft. Currently, I'm at 7600 ft. and I'm pretty impressed, to be honest with my ability to remain active at this high altitude. As I noted in my prior post, I was experiencing symptoms prior to my heart attack when camping over 7000 ft. elevation that caused me to relocate to lower elevations.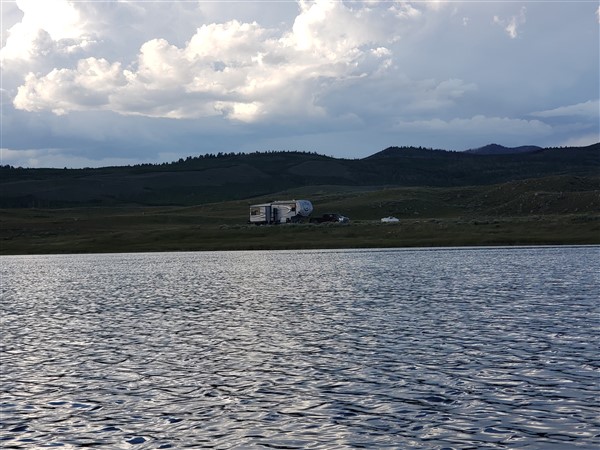 In my video above, I mentioned the "5000 Year Leap" as a book I'm re-reading at this time of national turmoil – for what its worth, it's a great book to get "centered" on just how exceptional a nation we live within… (click on the image below to learn more about the book)
I also mentioned I gave myself a haircut – actually a 2nd haircut with a "mangroomer" – basically a hand-held razor that can be operated (safely) by yourself – and get decent results! Here's what I'm talking about… (click on the image below to check it out)
The "other" lakes in the Pinedale, Wyoming region…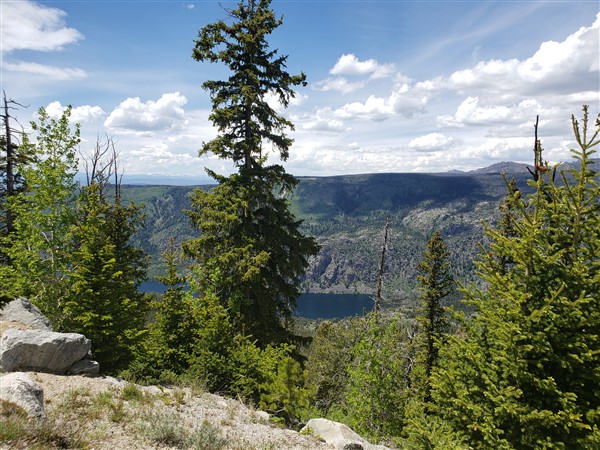 The video below highlights Willow Lake, Half-moon Lake, and Boulder Lake. My previous post details some important information for you about these lakes if you're considering camping or even visiting each.
Elkhart Park and the Trails End Campground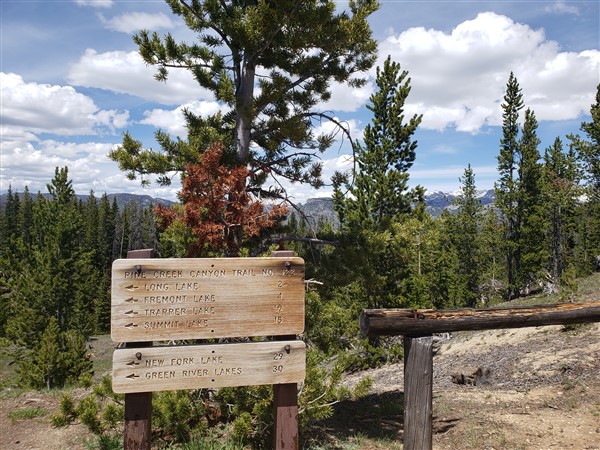 I took the opportunity a couple of days ago to drive past Fremont Lake (see map on prior post) and the ski area above town to Elkhart Park and the Trails End Campground. Situated at about 9300 ft. this region is truly an alpine forest. The first thing you take note of when you exit your vehicle is the dominant scent of pine (probably a big allergy producer as well!) The campground when I visited (on a Wednesday) was empty. There a couple of longer sites, but overall, I'd suggest 27 ft or shorter to fit into most sites. The road to get to this region is paved all the way. There are a few notable potholes and frost heaves, but if you go slow over them, you'll be fine with almost any vehicle and any size camper. There are several hiking trails there that can take you farther up into the Wind Rivers, which reach to over 13000 ft! Be aware – this is BEAR country AND there's NO cell service in this immediate area.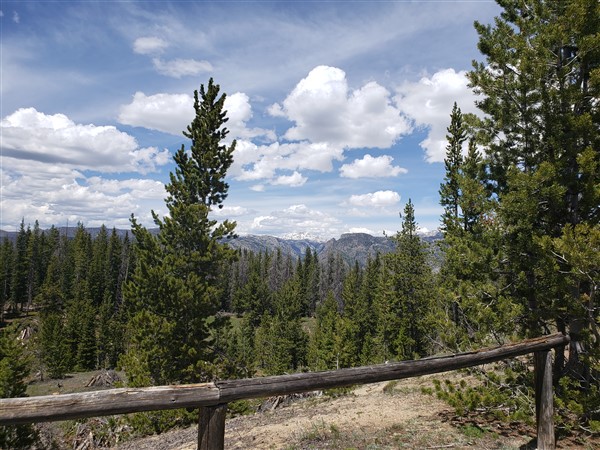 I need to note that this entire region is a high alpine region with an extraordinarily short summer and growing season. There is a very compressed period of time between spring – pollen season – summer (very short) – and then the first frost and autumn colors. As I write this, trees are releasing lots of pollen, but the first frost and fall color will likely be seen within the next 6-7 weeks!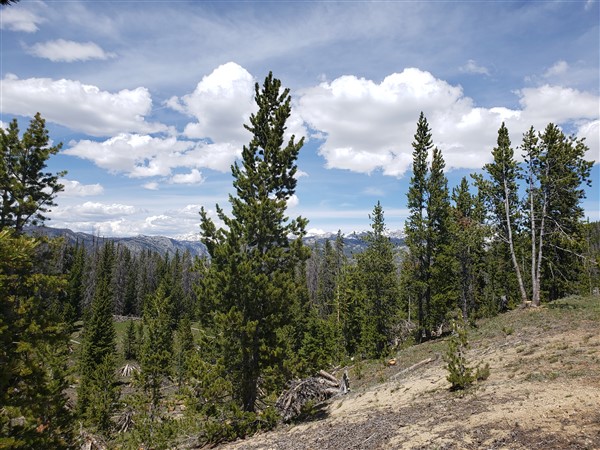 Museum of the Mountain Man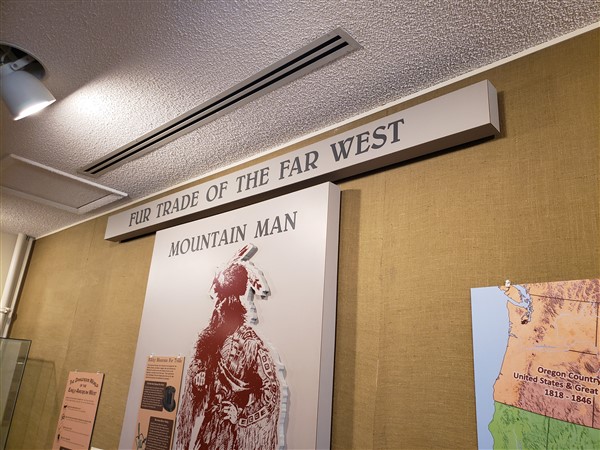 Thanks to the feedback and wisdom of a few of my readers, I was "tipped" to go see the Museum of the Mountain Man also found here in Pinedale. I chose to visit it yesterday during a somewhat stormy afternoon. The Museum was the result of a 60 year (or so) effort that began in the 1930's! It was started and was (and continues to be) supported by people who value our nation's early history in this region and the contribution of Mountain Men to our history. It is an impressive presentation of a very interesting period in our history as a young nation.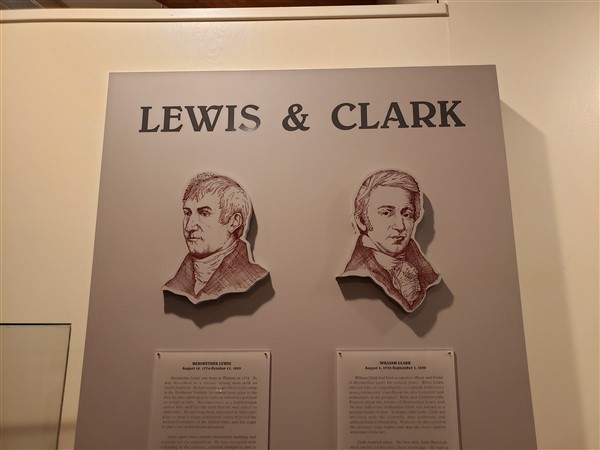 Who were the Mountain Men? Basically these men were entrepreneurs who migrated to the west to trap beaver and sell their pelts for beaver pelt hats – which were the fashion of the day among the wealthy. Those who became Mountain Men migrated from as far as parts of Europe! Life today in this region is harsh much of the year; and it was far harsher back then! Here in Pinedale, it can snow ANY day of the year. In fact, this morning, the owner of Heart & Soul (highly recommended – see my previous post for info about them) shared that he's been here for 27 years and literally about one out of every 3 years it snows on July 4th!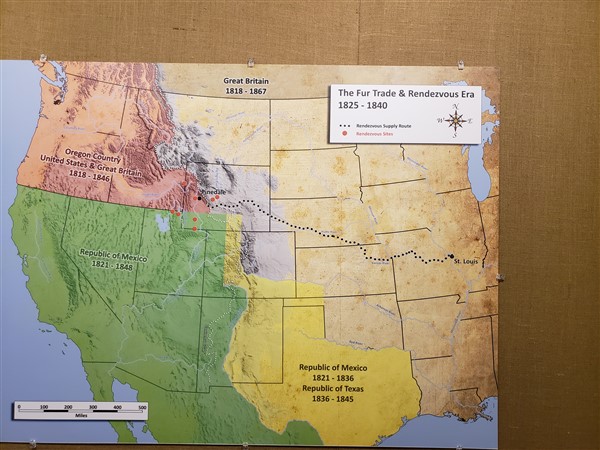 The vast majority of "mountain man" activity occurred between 1820 and 1840. The demand for beaver pelts declined rapidly after 1840 as beaver pelt hats were replaced by silk hats and hence there was little demand for beaver pelts! Because the mountain men of that era had become quite familiar with the terrain in the Wyoming region, many remained and became guides and more to the multitudes who became part of the great westward migrations that began around 1842 and continued for the next few decades.
Green River Lakes & Campground
Thanks to a perceptive reader, I want to thank them for sharing with me the Green River Lakes & Campground region about 52 miles outside of Pinedale (to the North.) They've done their own write-up here. I visited the Great Outdoors Shop in town this afternoon. I visited with them for information about this region, got great info AND ended up buying a pair of Keen "shoes" along with a healthy dose of good info.
I learned that the Green River Campground is about a 52 mile trek from town, with the last 18 miles or so being on a rough gravel road. It is a relatively low elevation river valley (8200 ft.) – which is frankly only about 1000 ft. higher than Pinedale itself. The drive incidentally takes at least 90 minutes. It is accessible by heading 6 miles outside of town towards Daniel and Jackson, then turning right onto state road 352 (Green River Road) then follow it until you reach the campground.
I'm told there's really no limit as to how large a camper you can bring up there – and along the way there's free dispersed camping along the river. I'm also told that the mosquitoes at this time of year are VICIOUS! I was actually "run off" by these little monsters this morning at Fremont Lake – and I wasn't on grassy land at the time! I was in a gravel lot trying to inflate my kayak while I was *attacked*! I ended up saying the hell with it, went back to Heart and Soul for coffee and then for a swim at the aquatic center – which has no mosquitoes!
If and when I visit the Green River campground (and surrounding region), it will likely be after mid-August and after the first frost (also often in mid-August!) So, bug season ends rather early in these parts!
Well, that's all that's on my mind at the moment. I'm about to enjoy a pizza at Heart & Soul in Pinedale – a rare dinner to eat out before returning to Soda Lake. IF all goes according to schedule, I plan to move on Monday to a campground near Alpine, Wyoming and along the Palisades – this will mark my first return to Idaho since leaving in mid-April. As always, I'll keep you posted!
Want to learn more about Pinedale and the region? Click HERE
Last minute updates… Jun 27 –
I'm about to "go to press" (post my post), I just finished swimming 600 yards and a bit more in the water (hot tub, lazy river…), and I'm gettin ready to go to lunch. That said, the weather today is SPECTACULAR, but its NOT forecast to stay that way after today. It may get funky enough to impact my travel plans. Soda Lake is all dirt/gravel road and if it rains heavily tomorrow, travel may not be wise. Further, if I stay – well… there's a shot of SNOW SHOWERS by Tuesday or Wednesday morning! So… I may wake up early tomorrow and just bug out and see what "down the road" has for me. I have NO firm plans and NO reservations as we approach the July 4th weekend – I'll let you know soon if that was a wise decision or not!
Like my content? Want to be notified of new posts? Please do consider joining my newsletter – enroll below…