Making Sense of Lake Cascade State Park's absolute WEALTH of RV Camping options – and – of the other (National Forest Service (NFS), City, and Private) RV Camping Sites available in this region – Valley County, Idaho.
Lake Cascade, otherwise known as the Cascade Reservoir has 86 miles of shoreline, numerous campgrounds many of which are associated with Lake Cascade State Park. Amenities in the campgrounds range from full hookups and modern restrooms to no hookups and pit toilets. Lake Cascade situated in Valley County, Idaho, in the West Central Mountains about 90 minutes north of Boise. The town of Cascade is the largest community adjacent to Lake Cascade. Donnelly and McCall are nearby and McCall is home to Payette Lake.
The first time I visited the Lake Cascade State Park website, my head nearly exploded as I tried to figure out what each of the TEN different RV campgrounds (called "units") associated with the State Park offered exactly what in terms of hookups. My goal in this post is to share my love of this region AND to help you identify just which campgrounds offer what services.
There's quite a bit of info in this article along with 3 videos and lots of images – so, grab a coffee, kick back, relax and enjoy…
My Lake Cascade State Park video serves as a great introduction to the region…
When it comes to Lake Cascade… In addition to the 10 state-managed campgrounds that comprise Lake Cascade State Park, there are at least 7 campgrounds that are either privately owned, municipal, or National Forest Service (NFS) managed that surround the lake – and that doesn't even include the 4 private campgrounds situated within the town of Cascade itself. In total, there are probably close to 1000 campsites in this region!
Your Guide to Lake Cascade State Park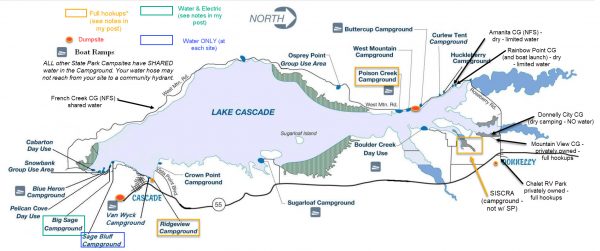 RV'ers know that RV campsites can offer anything from full hookups (water-sewer-electric (50A or 30A) to nothing (typically referred to as "dry" camping.) Lake Cascade State Park's 10 "units" (campgrounds) stretching along the 86 miles of shoreline here – on both the west and east sides of Lake Cascade offer both and everything in-between.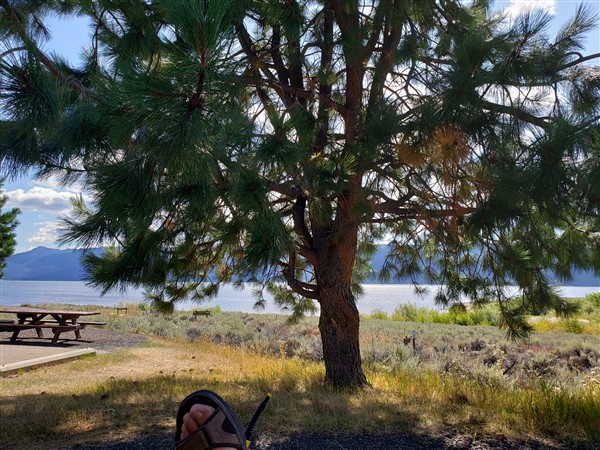 Ok… referring first to the State Park campgrounds (units) – on the map, I have color-coded each unit offering full hookups (orange), water and electric only (green), and water only (blue) at each site. ALL other units offer "shared" water – that is, there are hydrants spaced throughout the campground. Your rig may/may not be close enough to connect to one while you're set-up, but in these shared water parks, the water is not intended to remain connected!
After making a quick visit to each "unit" and spending some time in the (new) Lake Cascade State Park headquarters, I *think* I have this figured out to a point where I can share it coherently with you – as I share details, you're going to want to refer to the map above (and likely click on it to get a full-size image, and perhaps even print it so you can study it as I provide notes and details on BOTH the State Park "units" and the other campgrounds in this region.
There is ONE exception to these otherwise dry campgrounds. VanWyck (which has a prime location) has NO water hydrants at all. Also toilets in these effectively "dry" campgrounds are pit toilets.
Full Hookup RV Camping options within Lake Cascade State Park…
In contrast, two units (campgrounds) – Poison Creek (on the west side) and Ridgeview (on the east side and minutes from "downtown" Cascade) have modern bathroom/shower facilities – and offer at least in some sites full hookups.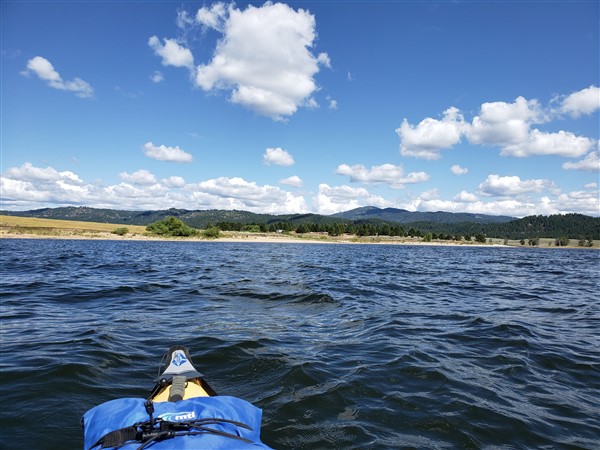 Note: All of this info is to the best of my knowledge, if I'm wrong about something, please let me know and I will correct it.
As the weather cools, if you're an RV'er who winters where it gets cold… you'll appreciate my report on RV Skirting HERE.
Ridgeview and Poison Creek are the ONLY 2 units offering full hookups, and in Ridgeview, its only the loop near the water from sites 193 to 199 that offer full hookups. All others in Ridgeview are water and electric only. There is a dumpstation "next door" VanWyck.
A quick note about Idaho State Park Fees…
A warning about full hookups in the state park: Idaho state park camping rates are NOT cheap!! There ARE ways however to save – an Idaho parks pass ($10/year for Idahoans and $40/year for non-residents) saves you the $5/day mandatory vehicle fee (charged even if you're camping there.) Further, if you're 62+, you camp at 1/2 price – even if you're a non-resident! (YAY for me next summer!!) Lastly, unless you arrive on the day of to pay for your campsite, reserving in advance requires you use Reserve America – and their fee is $10 to make the reservation for you regardless of whether your stay is 1 night or 2 weeks.
Additional Notes for Specific Lake Cascade SP Camping "Units" (Campgrounds)
Big Sage offers water and electric ONLY at sites 222-228. Van Wyck as mentioned earlier has no water; all other units offer shared water. Blue Heron is MOSTLY tenting ONLY. Sites E and F will accommodate SMALL campers.
Camping fees in the State Park range from about $17 per night for the dry camping areas to about $50 per night for full hookups. These fees do NOT include the daily $5 vehicle fee – which again is waived if you have an Idaho parks pass. As mentioned earlier, advance reservations MUST go through Reserve America. You CAN however see in advance how many sites are available and decide whether you want to reserve or roll the dice and show up without a reservation. The reservation system ends the day after Labor Day – after then all sites are walkup.
Lake Cascade RV Camping: You have a choice… East Shore vs. West Shore
Lake Cascade East Shore Campgrounds – Drive-thru Video…
As you study the map posted above, the campgrounds can be divided by "east shore" (where the town of Cascade is) and "west shore" where west mountain road (and incidentally Tamarack Ski Area) is. There's quite a drive between the two. If you stay at an east shore campground, you're within minutes of the town of Cascade, its grocery store, restaurants (more on this later) and other facilities (including Kelly's Whitewater Park and the community Aquatic Center.)
Campers on the west shore (the top of the lake as it appears on the map I've provided and annotated – by the way – thanks to the State Park for posting a non-annotated version of this map on their site) will find their nearest facilities are in Donnelly (a couple of restaurants and a gas station) and in McCall, about 10 miles North of Donnelly.
Lake Cascade – West Shore Campgrounds Drive-thru (and more)…
An important note about the Camping Season in the Lake Cascade Region
Valley County is situated at about 5000 ft. elevation and near the 45th Parallel. Summers are warm (though evenings almost always cool off quite a bit.) For those who choose to extend their season past Labor Day, the weather quickly begins to change and many campgrounds close. The State Park, due to staffing limitations begins to close units within a day or two after Labor Day. This year its all the west short units except for Poison Creek and West Mountain – they'll remain open for a time; and on the east shore, Big Sage I believe closed just after Labor Day.
Sage Advice: CHECK with the campground/State Park if you plan to camp in this region either BEFORE Memorial Day or AFTER Labor Day. Also – SNOW is possible almost any time after Labor Day – especially in the mountains, which approach 8000 ft. in this region. Today as I write this its raining and in the mid-50's, overnight lows are forecast to be in the 30's in the coming days – and its only Sept. 8!
I must note before moving on, Lake Cascade State Park is a WELL RUN state park – especially considering the fact that its personnel has to manage 10 separate campgrounds (some 45 minutes from each other) and a wealth of day use and boat ramp areas.
As the season progresses and the weather cools, I'm looking forward towards wearing my ScotteVest – an incredibly durable and versatile garment! I'm finishing up this post today as an autumnal storm is headed my way – and I decided to share this great clothing manufacturer with you and encourage you to click the image below to see what they offer – and perhaps whats on sale! (the quest vest pictured below is the SAME vest I own)
(the quest vest pictured below is the SAME vest I own)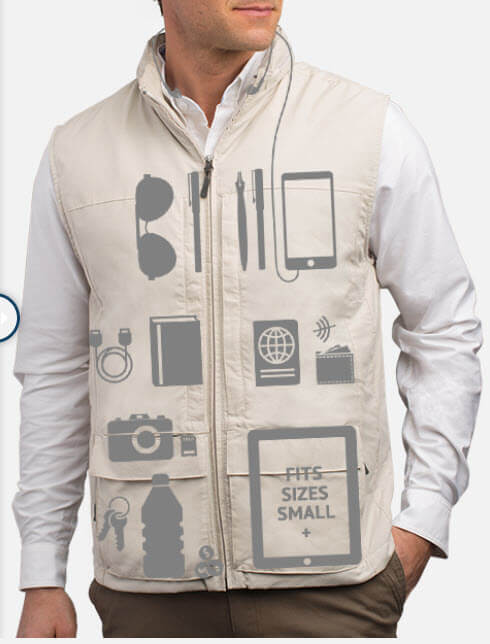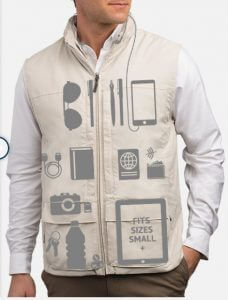 Lake Cascade Idaho Camping…
BEYOND the State Park Campgrounds
SISCRA Willow Creek Campground
Perhaps the most interesting campground outside of the State Park system is SISCRA's Willow Creek Campground. SISCRA is an acronym for Southwestern Idaho Senior Citizens Recreation Association.
Their campground features 188 campsites (yep, 188, not a typo!) Its actually a full-fledged (summer only) seniors community with a boat launch (only when water levels permit – typically before August 1st as water is drained off during the summer from the reservoir.) They also have community events scheduled within the RV park (after all, its a "town" of over 350 people! The community is primarily 55+, though I'm not sure if they permit "youngens" into the park or not. There's even a recreation hall!
The campsites are either water only or electric and water. They do have a dump station and offer a "honey wagon" service to those who are spending the summer so they don't have to move their camper to get the tanks dumped.
There is a membership fee that ranges from $10 to 40 per year depending upon whether you're an Idaho resident or not and whether you're single or a couple. Camping fees range from $17 per day w/o electric (25.50 with) to $215/month w/o electric (320./month with.)
You can reach SISCRA at 208 325 8130 from mid-May to mid-Sept.
National Forest Service (USFS) RV Campgrounds Surrounding Lake Cascade
All three NFS campgrounds are situated on the west side of Lake Cascade. French Creek is on the far SW side, accessible only by gravel road. Amanita and Rainbow Point are right next to Huckleberry CG (part of Lake Cascade SP) on the west shore – easily accessible via W Roseberry Rd. from Donnelly.
Donnelly City RV Campground
I'm in this campground as I write this today! It's a dry camping area – NO water or anything. Donnelly is a very nice town with a few restaurants and a bakery. The campground has 16 sites – all back-in and some can accommodate large rigs. Cost? Ten bucks a night!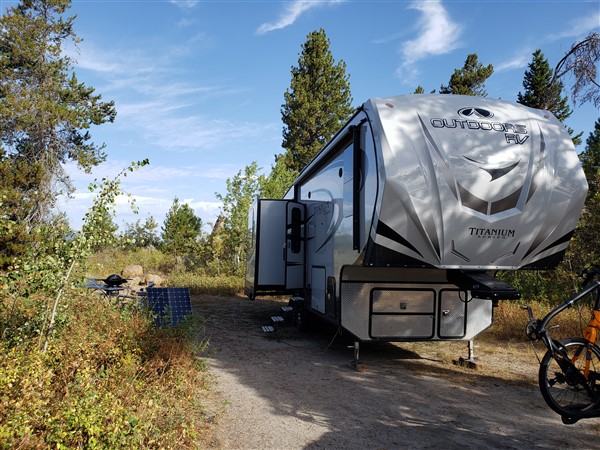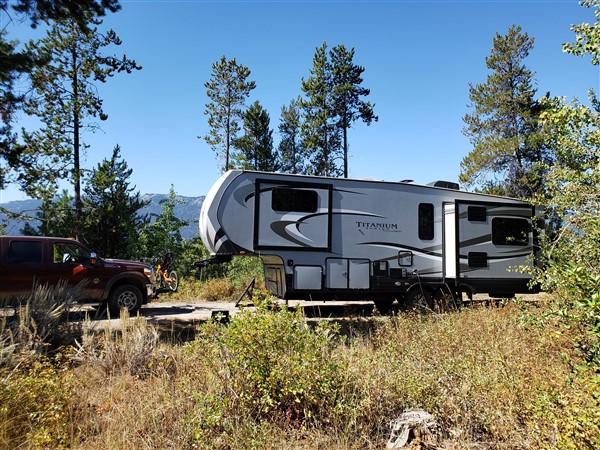 Private Campground Options
Donnelly has 2 private campgrounds – Mountain View and Chalet. Neither is on the water and both charge in the mid-high 30's per night for full hookup camping. Your odds are better of getting a site at Mountain View as the owner does very little promotion of his campground and as such often has open sites. Mountain View IS open all winter and has very good rates if you plan to stay and ski Tamarack.
The Towns of Cascade, Donnelly, and McCall…
As you drive north on Idaho 55 from the Treasure Valley (Boise metro), things thin out quite quickly and after a very winding, narrow canyon, the road straightens out, the valley widens and voila, you're in Valley County!
The first town of any significance you encounter is Cascade. The year-round population is under 1000, yet, this town has some amazing amenities! To start, there's an aquatic center that would make residents of mid-town Manhattan drool! Right across from the aquatic center stands Kelly's Whitewater Park. Named after a young woman who met an untimely early death, this whitewater park features 3 areas where whitewater kayakers can practice in the waves, get caught in the "well" and then spit out, and roll their kayaks! Its also a great place to just hangout and relax. Don't forget, in the winter, there's Tamarack Ski Area – recently purchased by some folks who are serious about building it up into a world-class resort.
Kellys Whitewater Park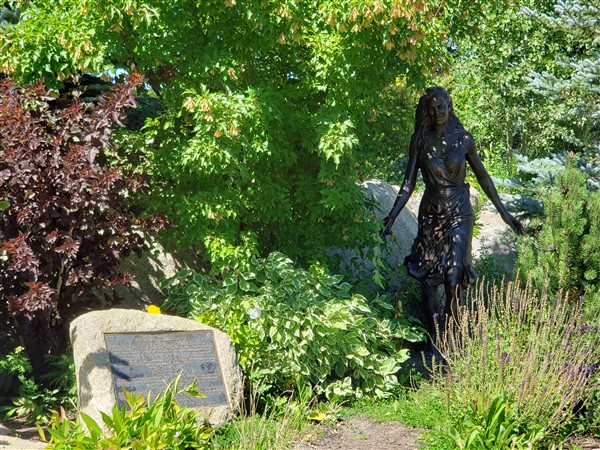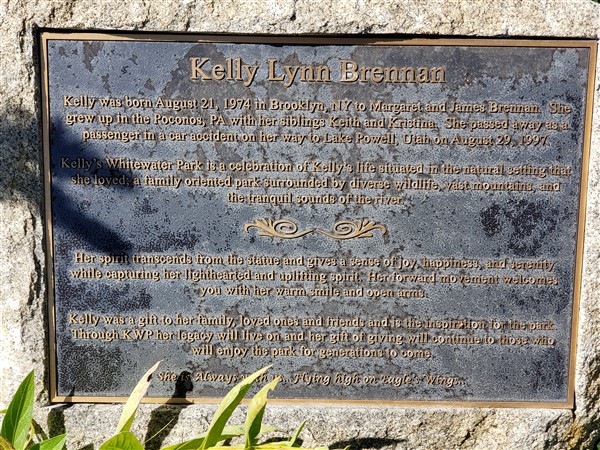 Cascade Idaho Aquatic and Fitness Center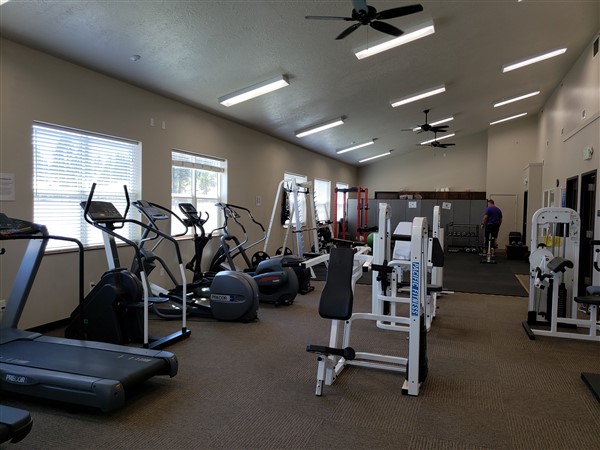 Cascade Eats…
The North Fork Cafe is my favorite – great atmosphere, great folks run it and excellent (high quality) food. Reos Pizza, right next door is pretty good. The town also features Grandmas Diner (good breakfasts) and the Whistle Stop. You can also grab a seat and enjoy a coffee at Watkins Pharmacy.
The North Fork Cafe…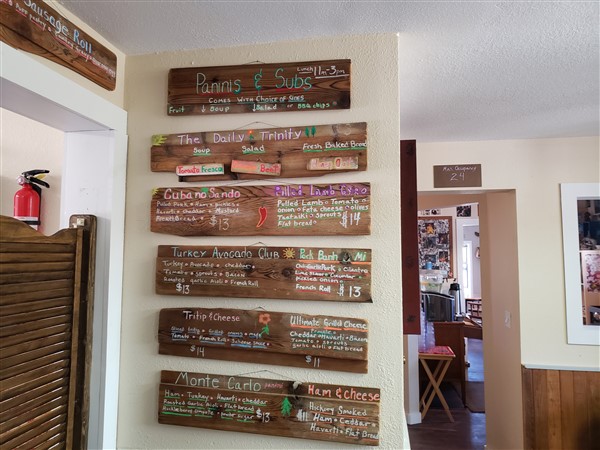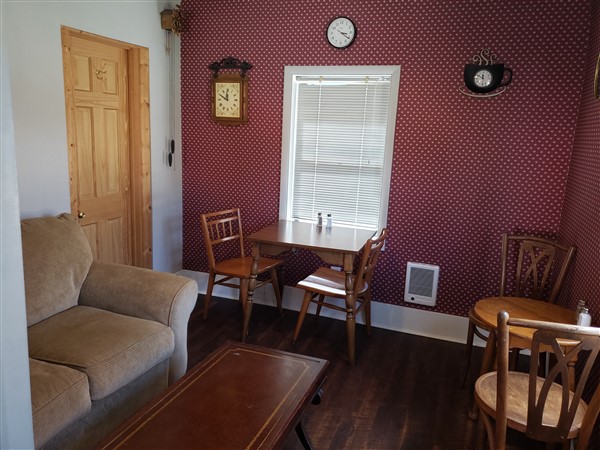 Donnelly Eats, and some history…
Main Street Pizza features good, plentiful breakfasts and burgers for lunch. Sorry, no pizza! Flight of Fancy is a bakery along your right as you proceed north through town. Good coffee and excellent baked goods.
Historic Roseberry Oregon
Located a mere couple of miles from Donnelly sits the restored, historic town of Roseberry, Idaho. A thriving town in the early 20th century met its fate when the railroad decided to pass by Roseberry just a couple of miles to the west. The result? The town died and the town of Donnelly was born. Thanks to some local residents, Roseberry lives on and the historic buildings are opened on special occasions. I've seen this twice in my time spent in Valley County – once for Labor Day and once for Christmas. Both times, its inspiring to see what Roseberry was and how folks lived over 100 years prior to now.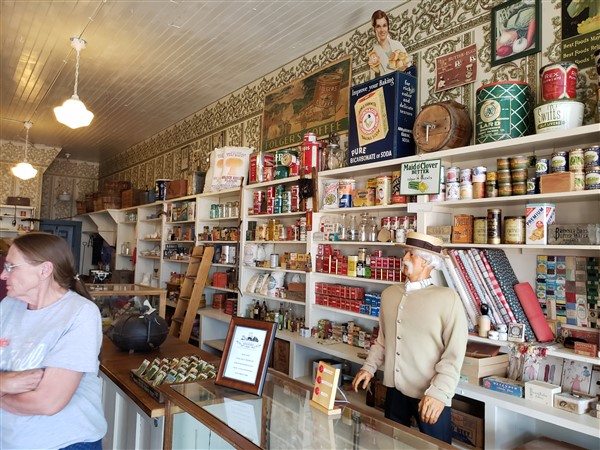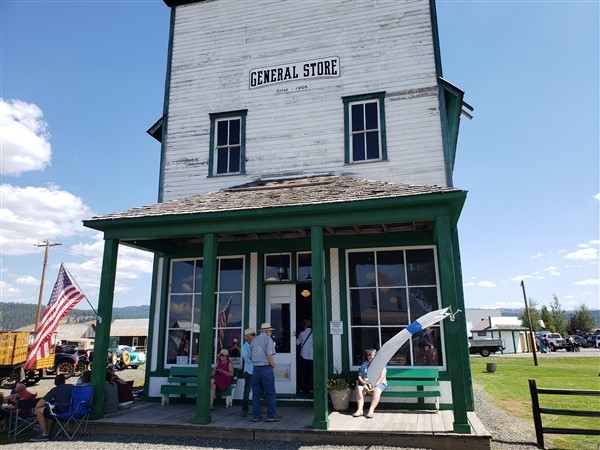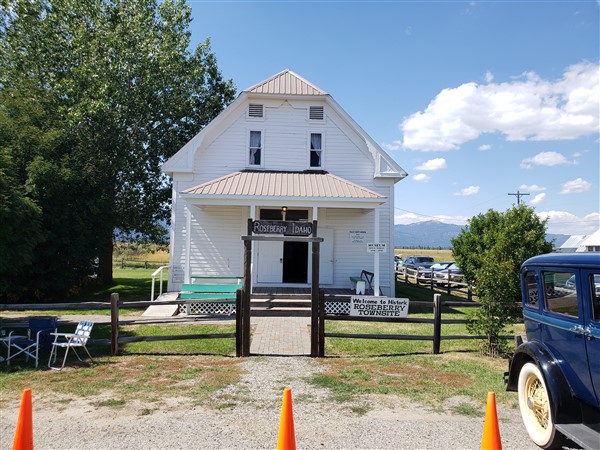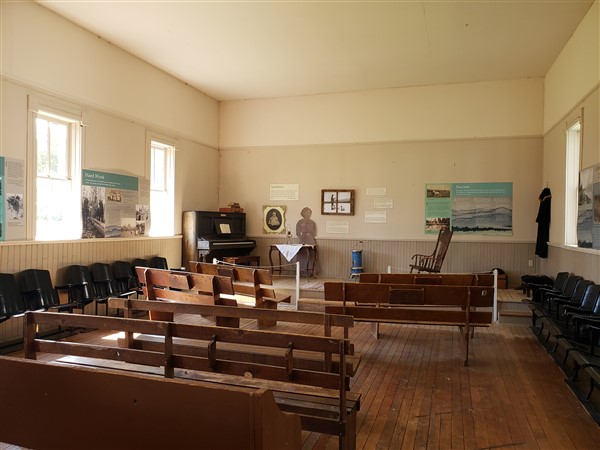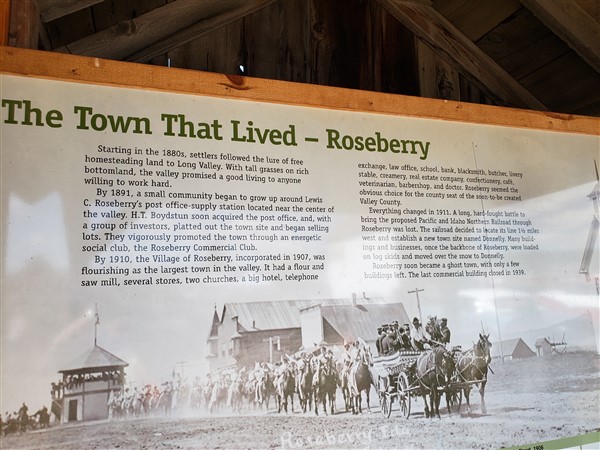 McCall Eats and More…
McCall is the largest of the 3 towns. Stax is a great lunch place (limited hours.) My favorite place in McCall is the Payette Dream, across from the Hotel McCall, in the heart of "downtown", they are a coffee shop, ice cream parlor, and do a great job at breakfast, lunch, and dinner!
Beyond food, McCall is home to Ponderosa State Park, Payette Lake (very popular in the summer), Brundage Ski Area (go to Tamarack instead!), McCall RV Resort (open all winter), its even the home of my first stay with a Boondockers Welcome family (a GREAT rv discount program! and my readers can now save 15% (for a limited time) on this membership. Use code: RVAcrossAmerica15)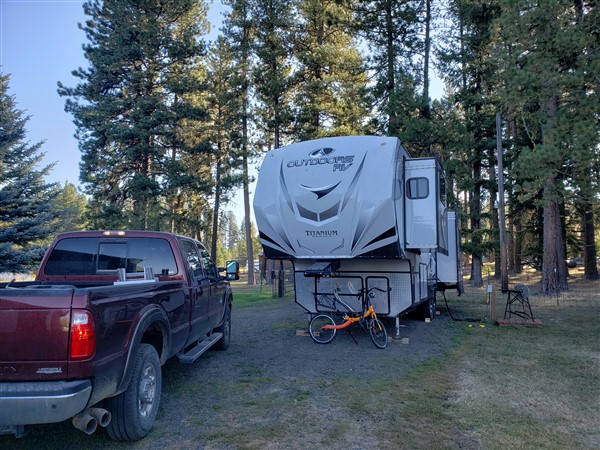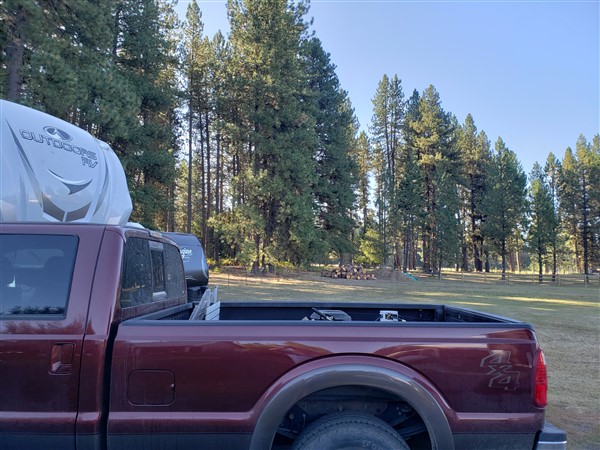 A quick mention of New Meadows…
New Meadows Idaho is just down the canyon from McCall. A small town of about 500, has a great bbq place and a nice community event on or about Labor Day each year. A big lumberjack competition, bbq feast, pie sale, and classic car parade…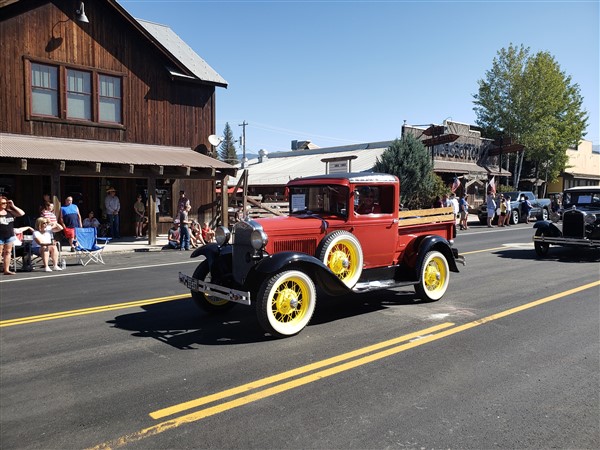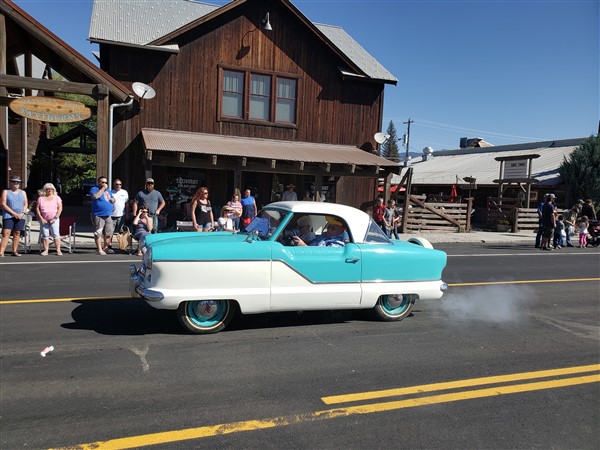 Like to talk about RV's? RV'ing? RV Travel and much more? Need advice, insights, opinions? THESE are groups I've started on a few social platforms. I invite you to join one (or more) today on the platform of your choice!
RV Across America – a NEW group on Facebook
Like the content? Want to be informed of all new posts? Use the form below to enter your first name and email and you'll be "on my list" (and I don't share it with anyone.)