Boulder Creek Lodge – Hall, Montana
Boulder Creek Lodge is run by a wonderful couple with an amazing story. For those who visit, I'll let Patrick tell you his story. I was last here in 2015, that time without my (old) camper as it was in rehab in Helena (landing gear issues). I stayed one of their cabins – turned out to be a real neat place to stay.This time, I brought the Glacier Peak and used their campground to stay.
10/2018 – A brief personal note…
Typically, I try to post about a place I've visited within a few days of leaving. The past two months however have found me "sidetracked" more often than not – so, I have many things to share with you and will do so as a result of my travels primarily in September & October. You may be asking what sidetracked me… well, honestly, as I have traveled across Washington and Oregon, it was a combination of the AMAZING beauty and diversity of the land AND some of the best weather you could ever ask for during these months. As I write this, it is October 27 and today was (effectively) the last day of summer. 70 degrees with good sun this afternoon, but rain is in the forecast for almost every day from here on and soon where I'm heading – SNOW! I promise I'll be updating more often as now, it looks like kayaking and bicycling is about done for the next few months and skiing won't begin for at least 3 more weeks – wow… is it THAT soon?! Anyways – back to my story about Boulder Creek Lodge & my 3 day visit to southwestern Montana.
Boulder Creek Lodge itself continues to grow. They've added 2 tee-pees & a conestoga wagon (see video below). As before, I spent much of my time exploring the region. I re-discovered a wonderful coffee shop (Boheme – see slideshow below) in nearby Philipsburg (worth the visit itself), I passed on re-visiting the ghost towns, but you can see my impressions and photos in my post from 2015.
Georgetown Lake – Discovery Ski Area
What I did find new (to me) was Georgetown Lake – looks like a GREAT place to kayak, boat, etc… The weather was not accommodating when I visited, even though it was still August, it rained and mid afternoon temperatures were in the low 40's!
The temperatures and weather conditions did however put me in the mood to visit Discovery Ski Mountain – a "back woods" ski area that sports 2200 acres of skiing! I had the opportunity to meet with one of the core people while on site and was favorably impressed – it *might* become my next mountain to teach skiing at!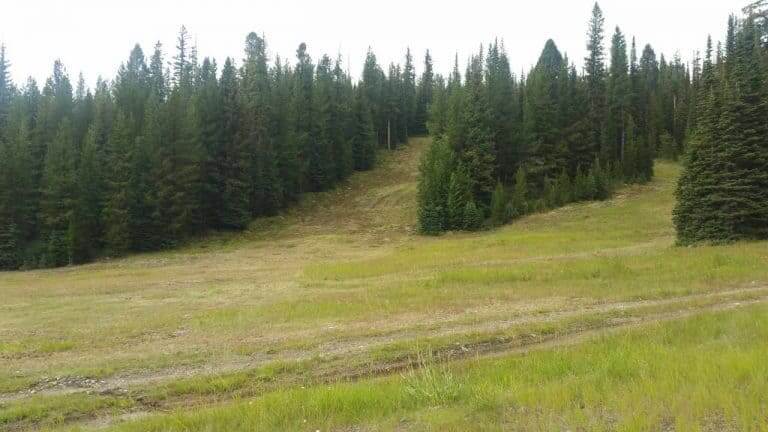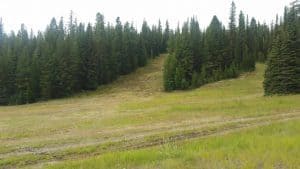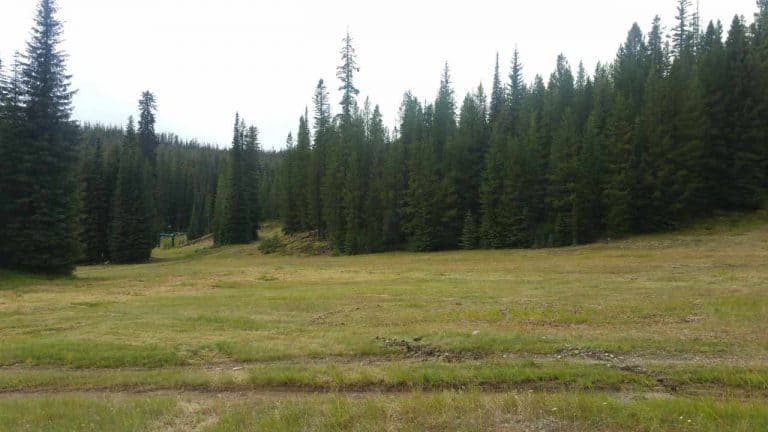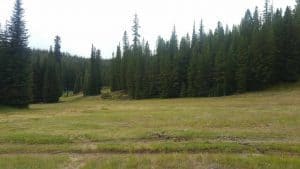 Their terrain ranges from gentle on the "front side" to a back side that is almost entirely double diamond black – and I'm told its GENUINE expert terrain! Discovery is about 1/2 way between Philipsburg & Anaconda, Montana. The nearest "city" is Butte, Montana. Time will tell if this becomes my next winter home!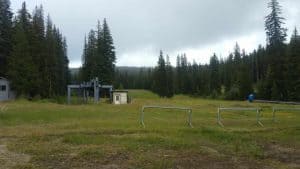 Before Arriving at Boulder Creek Lodge – a side trip to Virginia City
Virginia City, Montana first formed as a gold rush town in the mid-1800's. Today, it is a national treasure with much of our earlier history preserved for all to see. I've made 2 stops here including this one just prior to my trip to Boulder Creek Lodge, and both are inspiring. Perhaps the photo essay below says it all!
A battery stop in Missoula…
When I left Boulder Creek Lodge, I had a stop to make in Missoula – I stopped at Battery Systems where Dillon & Luke helped me replace my Interstate battery for a pair of 6v Trojan Batteries (NOW I'm ready for dry camping! I already have my Renogy 200w solar suitcase.) Dillon & Luke are top flight and if you need their services or equipment, I highly recommend them.
As I left Boulder Creek Lodge, join me in a drive across Southwestern Montana…
I don't often use Interstate highways, but in SW Montana, I-90 is about the only way to go. When I travel, I don't rush – typically traveling 55-63 mph – this is far better on back roads than on interstate highways. Join me and enjoy…
Like the content? Join my facebook group (see button below) dedicated to rv'ing or subscribe to my youtube channel or just leave a message below!