Are the new RV's NOT friendly to boondocking?
In addition to the ongoing issue that MOST RV campers are built and engineered POORLY, there's a new concern for RV purchasers – will it be "boondocking friendly?"
How do you plan to use your new (or new to you) RV Camper?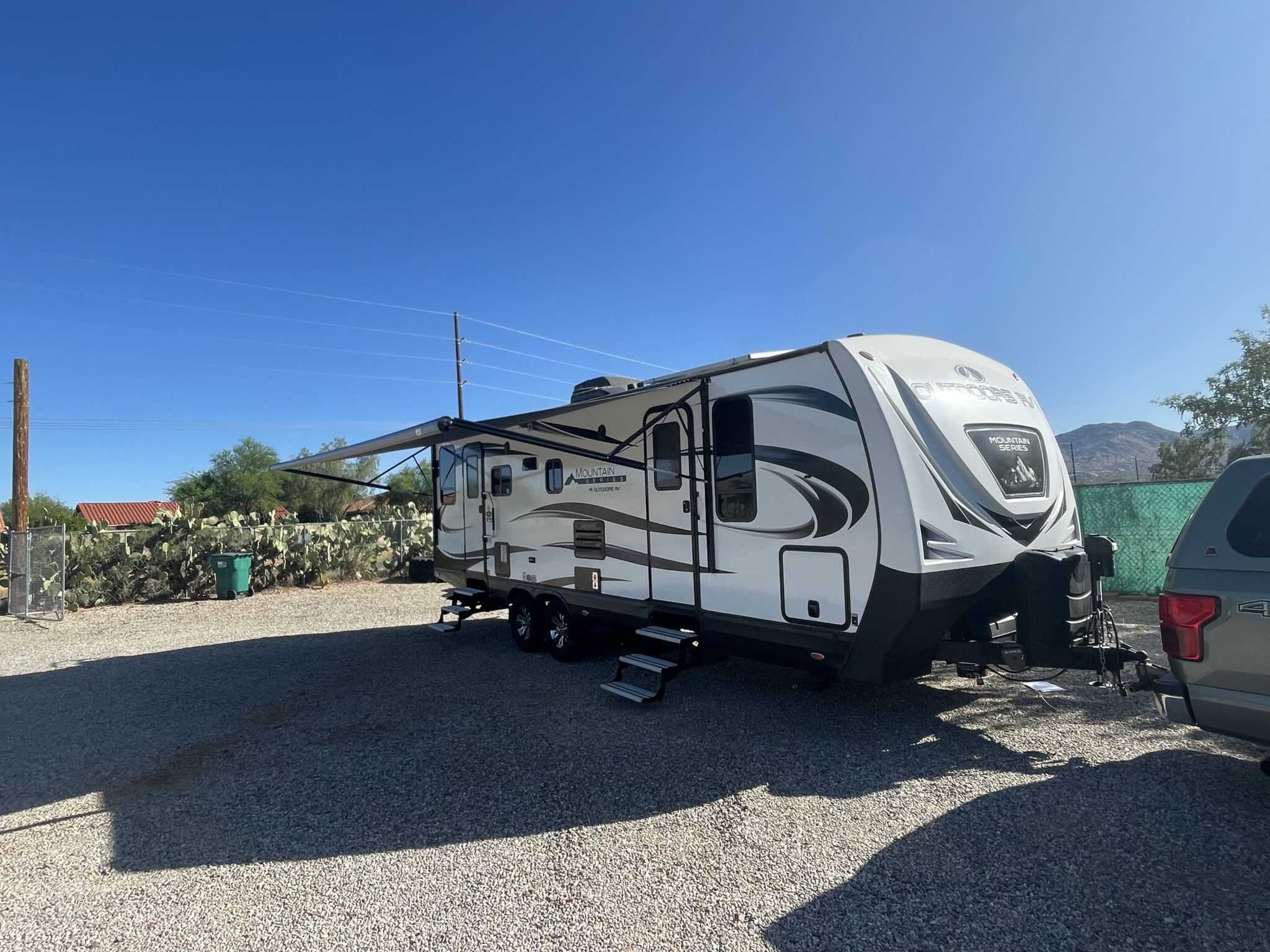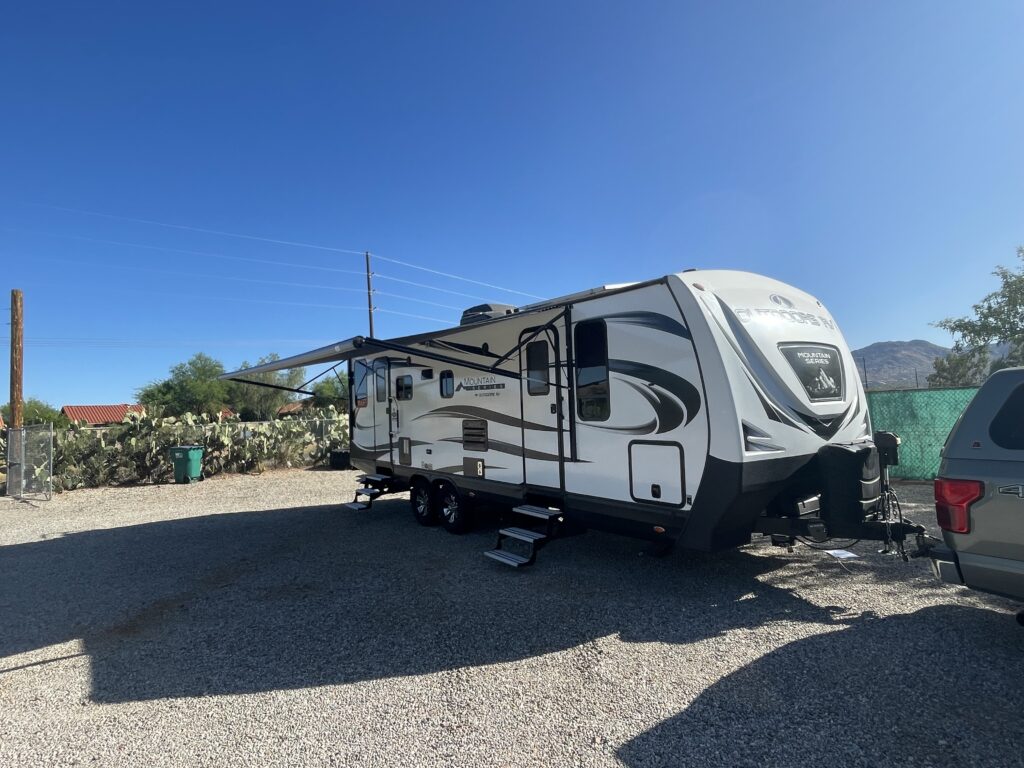 One of the most important questions I ask my Concierge RV clients who are looking to purchase a camper is "How do you plan to use your camper once you start traveling with it?
My question is quite open-ended. For most, I need to clarify further. I'll ask, do you plan to live in it, travel for extended periods of time, or pretty much a few weekends/week long trips annually?
Additionally, I want my clients thinking about WHERE they plan to camp? For example, SOME rv'ers travel from KOA or Good Sam campground to the next one. These campgrounds are privately owned, offer full hookups, and length of the camper is rarely an issue.
Others want to get "off the beaten path." This can range from camping in state and national parks to boondocking (dry camping) on federal lands (BLM, National Forest Service, and others.)
One thing I know about RV'ers and their plans…
Plans change! Some start out on the "KOA plan" and then quickly realize they want to get "off grid." Necessarily, I counsel my clients to consider that their initial "intended use" may change, and thus the design and length of their camper should take into account these possible "use case" alterations when considering WHAT to purchase.
With this… lets get to the main point of this post…
What to look for in a RV Camper to ENSURE it is "boondocking" (dry camping) FRIENDLY
The key to a successful extended boondocking (dry camping) experience is…
To have minimal power needs in your camper for an extended period of time, while still maintaining a relatively modern and comfortable lifestyle.
What do I really expect from my camper and camping experience while boondocking?
Not much really – just refrigeration of food, heat on chilly nights, hot water pressurized by a water pump, lights and powering up some usb ports. If I want a bit more, I use an inverter (detailed here) and / or a generator. Of course, solar power is at the heart of any successful boondocking experience.
So, what's this about new RV's NOT being boondocking friendly?
Some new RV's are replacing appliances traditionally designed off propane to run off electricity. Simply put: Electric appliances are NOT a boondockers friend. Over the past several years I've seen 3 key appliances that WILL impact your boondocking experience:
RV Refrigerators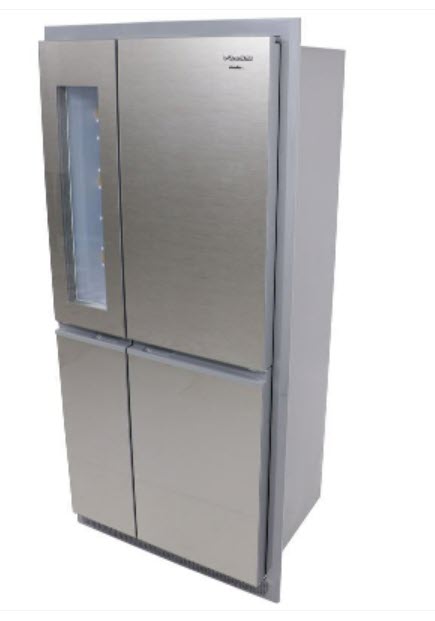 RV fridges come in 3 flavors: Gas Absorption (traditional), Residential, 12 volt compressor (NEW technology.)
Your RV fridge is one of the MOST important appliances in your camper. To me its one of MAJOR advantages RV'ers have over travelers that "live" in hotel rooms. You can't put a price on the ability to store and travel with fresh, healthy, quality food!
The traditional approach to RV fridges is the gas absorption fridge. Simply put, gas absorption fridges SUCK! I detail my thoughts HERE on these fridges. The article I link you to is about 2 years old. Until recently, your choices for refrigerators were gas absorption OR residential. Gas absorption have the advantage of drawing nearly zero power while boondocking as they are "powered" by propane. They can also run off electric when connected to shore power.
The RESIDENTIAL fridge requires 110 volt AC (alternating current or household current) power so the only way to power it while boondocking is to run a generator OR use an inverter (that converts 12v DC (direct current) to 110v AC.) The problem? The inverter is inherently INefficient, thus you're demanding more power from your batteries. The end result? If you are living off battery power, your may find yourself cutting your boondocking experience short.
12 volt DC compressor fridges are now emerging as the new and BEST solution for RV refrigeration. Many new RV campers are coming with the 12 volt compressor models. They are proving to be FAR more reliable than gas absorption models and less power consuming than residential models. In fact, Norcold has virtually abandoned gas absorption fridges in preference for manufacturing 12 volt DC compressor models.
Bottom line: If you have a gas absorption fridge, WHEN (not IF) it fails, consider a 12 volt DC compressor model (or an after-market kit to convert yours to 12 volt DC compressor.) Also, when buying a new camper, ensure it has a 12 v DC compressor fridge.
Note: Luxury RV's, especially those with large generators may still come with residential fridges as the RV manufacturers know that either the owner can use the generator to power the fridge OR frankly, certain models attract buyers who don't dry-camp very often.
Stove Tops
A few years ago I took note of the introduction of INDUCTION stove tops into some RV's. Induction stove tops look incredibly sleek and sexy and I'm sure they work well – BUT – they only work on 110v AC electric. The alternative? The old standby – propane gas stove tops. Propane stove tops require ZERO electricity to operate and work anywhere as long as you have propane on-hand.
If you're always connected to shore power, get what you want; if you boondock, avoid induction stove tops!
***Thinking of purchasing or selling an RV camper (of any type)? You need to know about my Concierge RV Buying (and Selling) Service. I'll have your back and (if purchasing) get you the RIGHT camper for your needs at the BEST possible price. ***
Furnace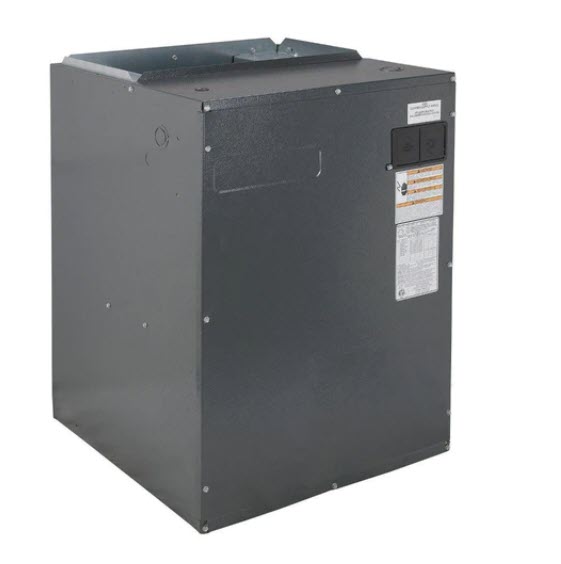 THIS is the most recent appliance I've seen going electric in SOME new campers (Dutchmen Aspen Trail – at least some models and likely more.) Lets dive into RV furnaces to better understand their importance:
Your RV furnace provides heat to your camper, usually with propane as the fuel. If your camper is well designed, the furnace will heat to the campers underbelly. Why the underbelly? That's where the tanks and plumbing are. If you live in a region that gets well below freezing for part of the year, you quickly discover that freeze-ups are destructive and expensive.
As a side note, I stay in regions where -30F is not unusual some mornings in the winter. Having a heated underbelly also makes for warm floors!
Bottom line: its best to avoid freeze-ups. Recently, I've seen SOME manufacturers installing ELECTRIC "furnaces" (essentially a heater.) This is a really BAD idea for anyone who plans to boondock AT ALL. Furnaces draw fair amounts of power and an electric furnace will only work with AC power, thus you need shore power or a generator or a massive inverter/battery bank. Also, if the power fails, with a propane furnace, you can still heat your camper.
With my Concierge RV clients, among many other considerations, I avoid campers built with electric furnaces (heaters) at all costs!
There's a trend towards more and more electric appliances in campers instead of propane based appliances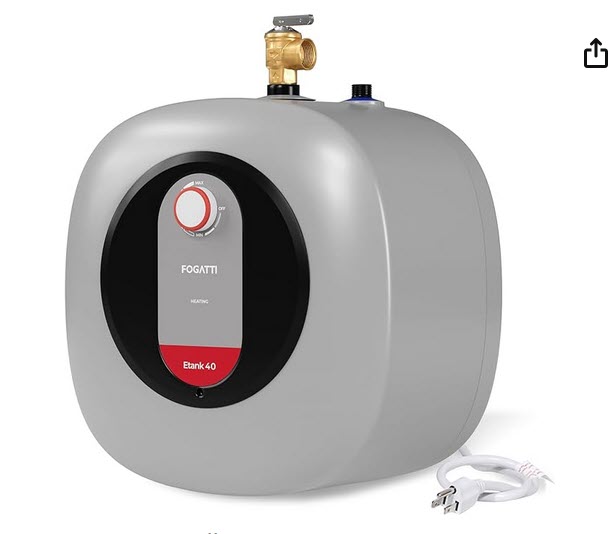 This may be a result of the move away from fossil fuels. Realize this, using electric simply moves the energy source to a remote location. That is to say, instead of carrying propane fuel with your camper, electricity provides energy that is generated at a remote location – a power plant.
Electricity is to a great degree still generated from the burning of coal, so fossil fuels are STILL used in the process. Further, by relying upon a remote source, like a coal burning power plant that generates electricity, some power loss inevitably occurs between the power plant and your shore power connection! For me, I'll stick with propane and propane based appliances!!
My own boondocking experiences have been successful mainly because
All of my "core" appliances rely upon propane and not upon electricity. I do not require any of my high wattage (power hungry) 110 volt AC appliances while boondocking. These include, as I've detailed in earlier posts, the air conditioner, microwave and anything with a heating element (coffee pot, hair dryer, etc.)
As always, I hope this post has been of value to you. Please feel free to leave feedback below, like the video on youtube, and read my associated articles. If you're not yet on my free newsletter, please subscribe below – I do NOT sell my list!