My first stop in Montana was Billings. A truly disappointing city. Traffic more resembled Northern New Jersey, but with less finesse (if that is possible!) I only stayed one evening ($48. for just a water/electric site at a campground called Yellowstone – no resemblance to the National Park!
My main motivation for visiting Billings was to pick up a pair of 6 volt batteries (Trojan 105RE) I recently purchased in my "move off grid" effort. Other than the battery pickup, I found Billings offering very little and was happy to leave as quickly as I arrived!
My next stop was Red Lodge, Montana. I extended my stay here to 3 nights as I think its a pretty cool place and enjoyed my experiences here – it is those experiences I hope to bring to life in the following photos, videos, and brief stories. Red Lodge itself is about 60 miles SW of Billings and is located at 5500 ft. in the foothills of the mountains. It is those mountains that will be the subject of much of this post – including the Beartooth Highway – billed (correctly) as the most beautiful highway in the USA – and with the aid of my new dashcam (click to learn more about it), you're going to get a "live" view of it!
Lets begin our journey with this brief video – it shares my ride on the Beartooth Highway from Red Lodge to the Northeast Entry Gate of Yellowstone National Park…
[youtube]https://www.youtube.com/watch?v=Yhz66lW7JwU[/youtube]
Allow me to share a few photos from the 9100 ft vista overlook I refer to early in the above video…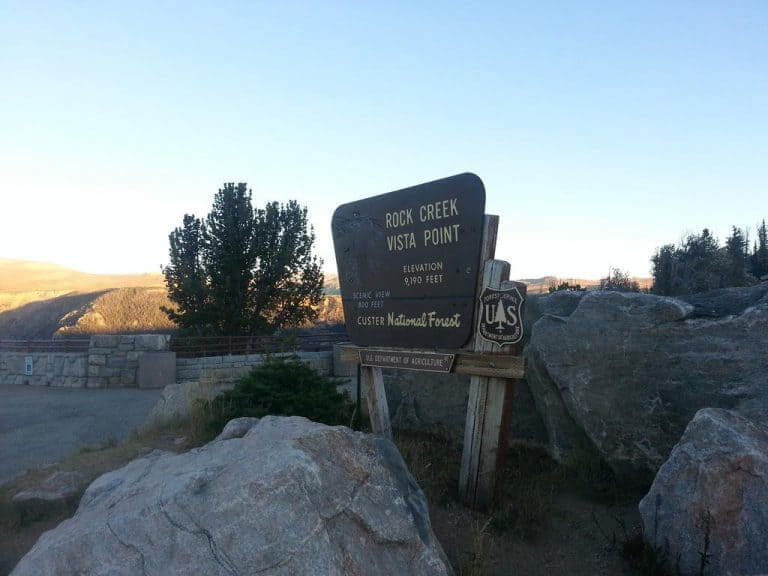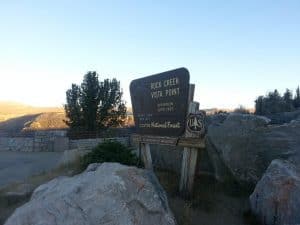 Like the content? Leave me a message below!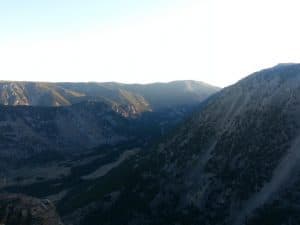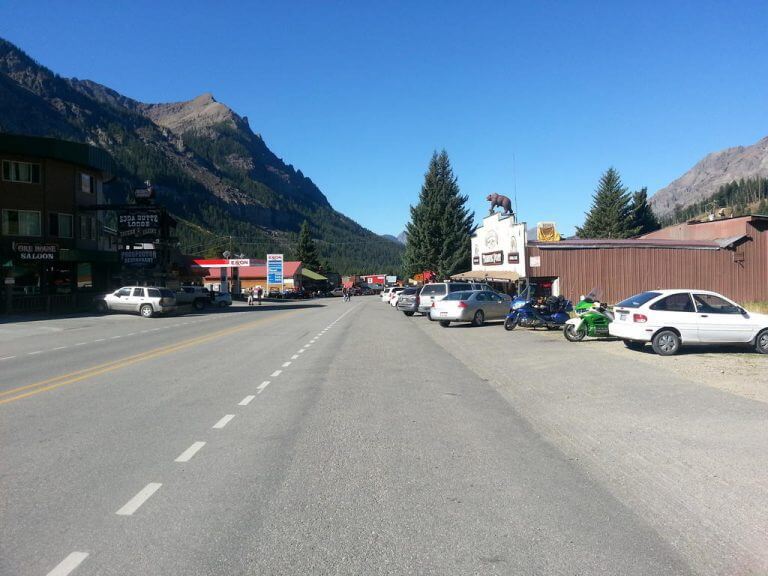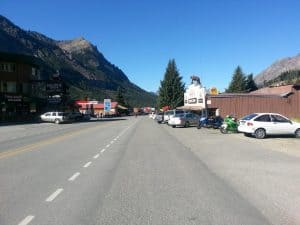 Back to Red Lodge… Its a small town with a few great restaurants – I recommend Bogarts pizza (yep, pizza!) and the Red Boxcar (just at the S end of town). There are two RV parks – a KOA on the North end of town and Perrys on the South end. The south end is the higher elevation side of town – and it is the side closer to the Beartooth Highway – I recommend Perrys and suggest you ask for the "down below" sites which are along the creek.

_____________________________________________________________
If you are considering a DashCam – Visit my page HERE for my review of the one I'm using
______________________________________________________________
Yellowstone National Park…
I've had the good fortune to visit Yellowstone three times in the past. Once was with a teen-tour group (I was a staff member) in 1988 – just prior to the fires (literally a couple of weeks); then in the winter following the fires (on snowmobile), and finally about 3 years later – where you could then see the regrowth and the change (NOT harm) done by the massive 1988 fire.
This time, my goals were modest – to explore a portion of the park in a more intimate way. I entered at the NE gate (by Cooke City) and spent the day traveling the NE corridor, reaching only as far as Mt. Washburn, about 10 miles south of Roosevelt.
Yellowstone is a massive park – I believe it is the size of the state of Connecticut! So, my goal was not to try to do a 1 day "whirlwind tour" and spend 5 minutes at each stop along the way. Here is a video journal of my experience…
I hope you enjoy it and if you do, feel free to subscribe here, like my video, comment here or on my video… well, you get the idea!
"The Back Story"
It was at Tower Falls where I had two inspiring encounters – the first part of the Tower Falls hike is a very easy 400 ft. walk from the parking lot to the overlook where you can see the falls (as seen in my video above). Very easy for most – but not all. While heading for the overlook I noticed a woman, perhaps in her 30's using a walker (the kind with wheels you often see octogenarians using) – but she was far too young to need such a device. I chose to pause in my walk and give her a word of encouragement. Our brief conversation led to her revealing she had experienced a traumatic blow to her head and that caused her to lose her inner ear's ability to maintain a sense of balance. The net result? As an adult, she had to retrain her brain to learn how to walk! She also shared that her abilities to complete this 400 ft. walk were well beyond what her doctors ever thought she would attain… Good for her! I left her with further words of encouragement that she would some day be walking without the aid of a walker – a condition she doubted she'd ever achieve, but nonetheless, she inspired me by simply chatting with her for a few minutes.
A few minutes (and 300 feet) later, I had nearly completed the steep switchbacks that led to the river basin (again highlighted in my video), when I had just about reached the bottom, the hike became fairly technical and my walking shoes (I was not in hiking boots) were barely able to grip the sandy soil which at that point had to be at least a 15 degree slope. I ran out the last few feet to the river basin and turned around to see what I had just traversed. That's when I noticed John Smith (his real name) coming down (as you see in my video) with two walking sticks help guide his way. I watched him, and was frankly ready to come to his aid if he needed it, but I could see the determination in his face to make this descent on his own. When John reached the valley floor, we spoke for a while (its why I ended up soaking in the river for 30 minutes) and he shared (among other things) that he was in need of two total knee replacements and basically could not walk! (He was doing one hell of an imitation of walking down that 15 degree slope with loose soil!)
Needless to say, I was was completely inspired by his determination and we exchanged information. I hope to hear from him (he had a nice camera and took a few photos of me in the river!) and I offered to have him do a guest post on this blog. He did make one request – if I email him, to use a covert subject line so his wife would never see what he came down to get to the river basin! Pretty cool, huh?
A few more pics…
Hey, thanks for visiting with me on this journey. If you review my site, there are many others (and new ones being added all the time.) I'd like to invite you to offer any comments below – and if you would like to "guest post", use the contact me page to reach out. Lastly in closing, I'd be remiss if I did not mention – your health is everything – and that is why I take Arginine every day – learn more about what I take and why HERE.