After nearly 10 years on the road, I've seen some weird places. However, what lies just south of Edgemont, SD is one for the books!
I spent June in Edgemont, SD, yep, the entire month! I often try to stay a few weeks at each new location to get to know it, whats around it, and the locals. My trip to Edgemont paid off – bigtime!
The Bunkers
No, not Archie and Edith! As I got to know a few folks in Edgemont, people spoke cryptically about "the bunkers" or "vivos" just south of town – and beyond a not-so-inviting rancher and his property.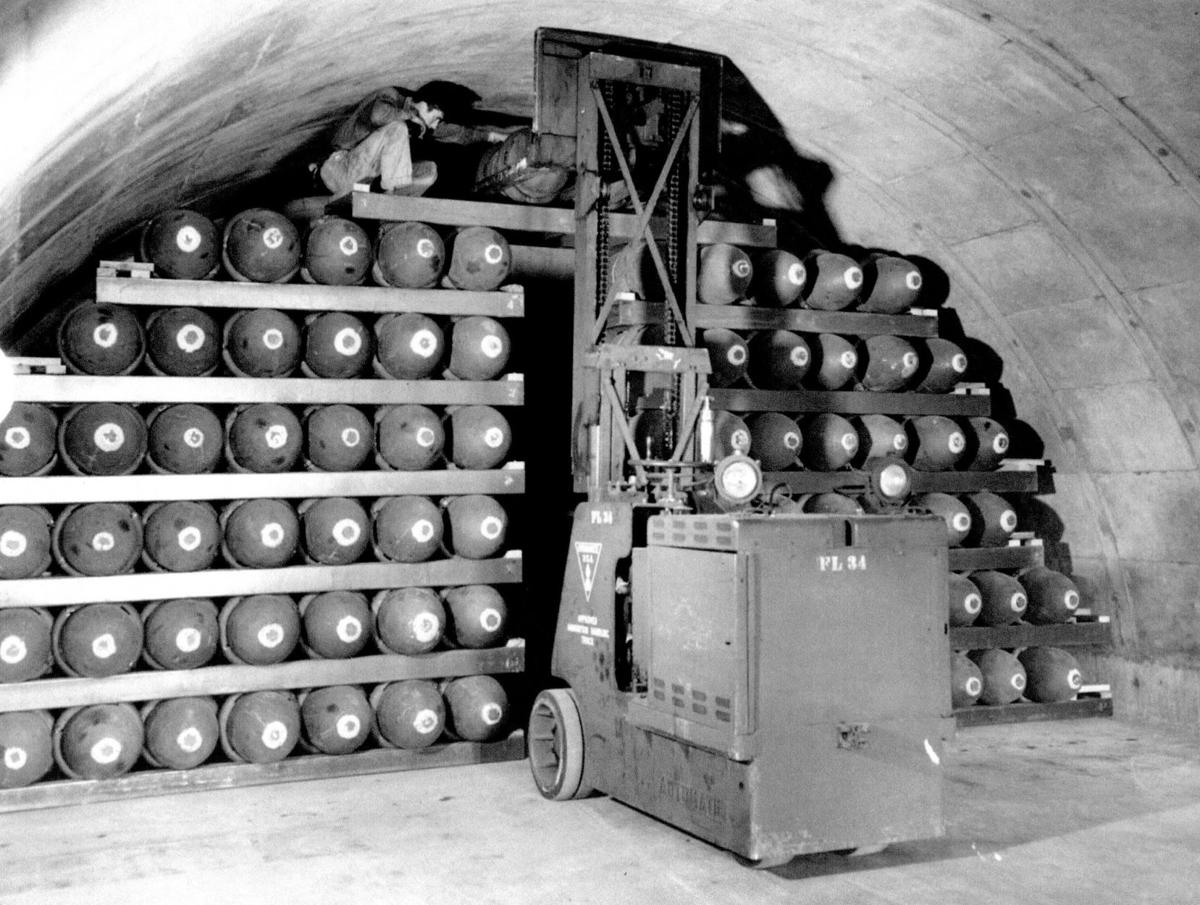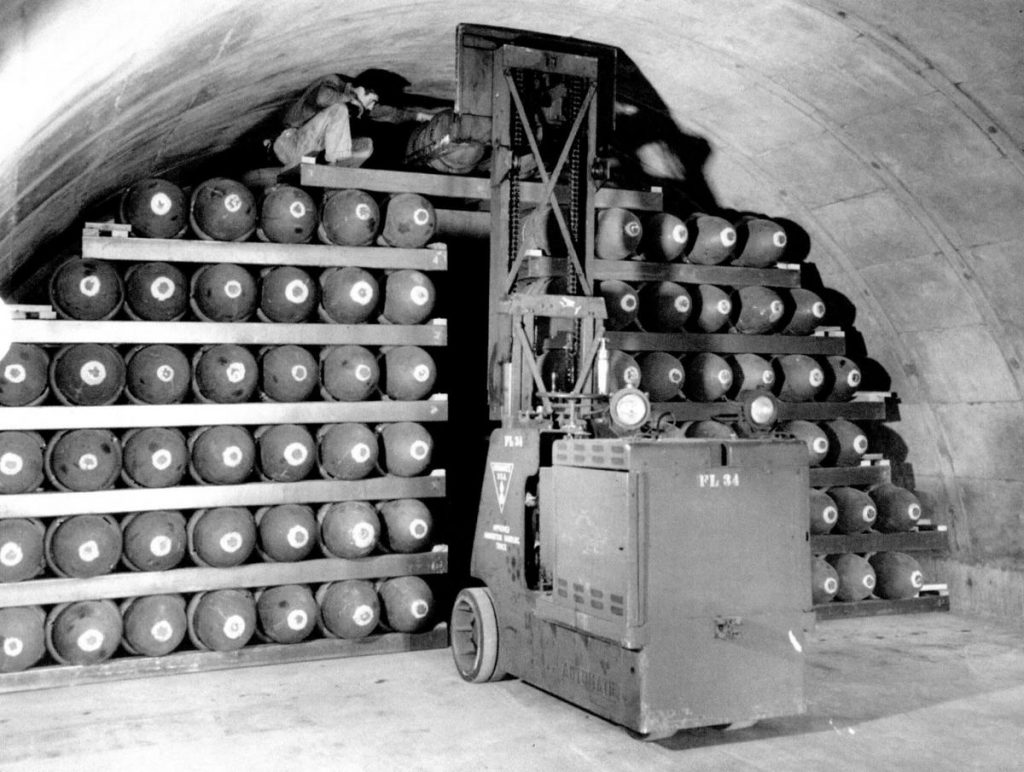 It seems the Bunkers are an "end of the world" site where mid-20th century bunkers, almost 600 of them, each about 50 ft. x 100 ft. and almost entirely underground are being repurposed. Originally designed by the military to house munitions, each separated by about 400 ft. so if one exploded, it would not become a chain reaction, the military base is now long gone and the bunkers emptied.
Enter an enterprising developer…
He took these bunkers, complete with their 300 pound concrete doors and after leasing their use from the U.S. government is now selling the bunkers to those who want to be fairly completely isolated from the rest of the world.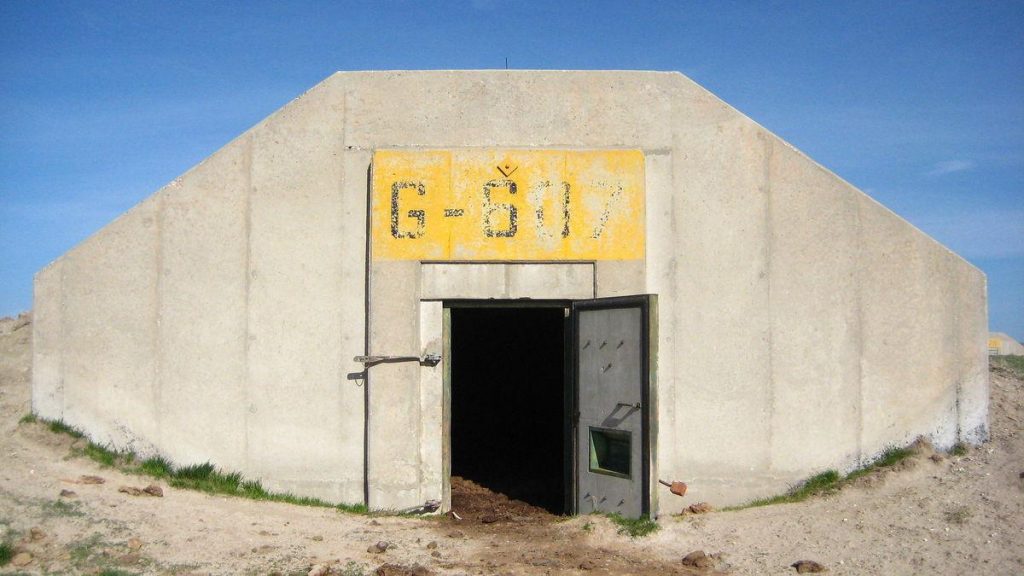 In my stay, I met one owner of a bunker and one young man who was part of the construction crew who are modifying the bunkers interiors to make them livable – adding walls, furniture, better ventilation, solar power, etc.
One Saturday morning I drove out there…
Early one Saturday morning, before the days heat really began to get going (yes, it DOES get HOT in South Dakota – if only for 2-3 months), I headed south to the bunkers to see what's there for myself.
As my video illustrates, you first drive through the remnants of Igloo, SD, a military base and town that existed until the 1960's. You also notice as you drive through the remnants, lots of cameras – yes, you're being watched. There are SEVERAL no trespassing warning signs, and one at the entry from the road telling visitors to Vivos (the site where the bunkers are) to ignore them!
You are encouraged (required) to close any gates you open to drive out there. At the time I visited, there was just one gate you had to open and close behind you. The chain and lock appear to be secure, but by intent they're not. There's still something VERY disconcerting about closing a gate behind you when you're on the INSIDE, knowing that if the guy with the key to the lock appears and is so inclined, he *could* lock you IN. This (of course) did not happen to me, but the thought did cross my mind as you're pretty much out in the middle of nowhere.
One thought occurred – potentially an important thought…
Ok, I'll admit it – I DO think about "end of civil society" scenarios (especially lately) and YES, I've done some serious preparation. So, as I 'm driving out to the bunkers, through a ranchers land whom I've been told is NOT particularly warm to the "development" occurring just east of his property, the thought occurred "what if" *something* happens to society and you're (stuck) out here? Heck, this "road" looks like it could be washed out by a good thunderstorm, let alone some kind of nefarious activity… how would you ever get back to a town or access provisions?
For me, I'd rather be in a small town which has limited access from outside travelers but is close enough to main roads "just incase." What are YOUR thoughts on this?
Upcoming Reports…
Rapid City, SD – including where to stay; eat; and what to do. New travels across Wyoming. Reports from Freedomfest (#FFest21) – I'm attending in Rapid City from July 21-24 and will share info that I gather through interviews of interest to fellow travelers.
Like my content? Want to be notified of upcoming posts? Please join my newsletter below…