RV Life
allows you to be where you want to be – when you want to be there. For me, that means being in the Colorado Rockies, enjoying WINTER, and skiing nearly every day from late November until Spring arrives.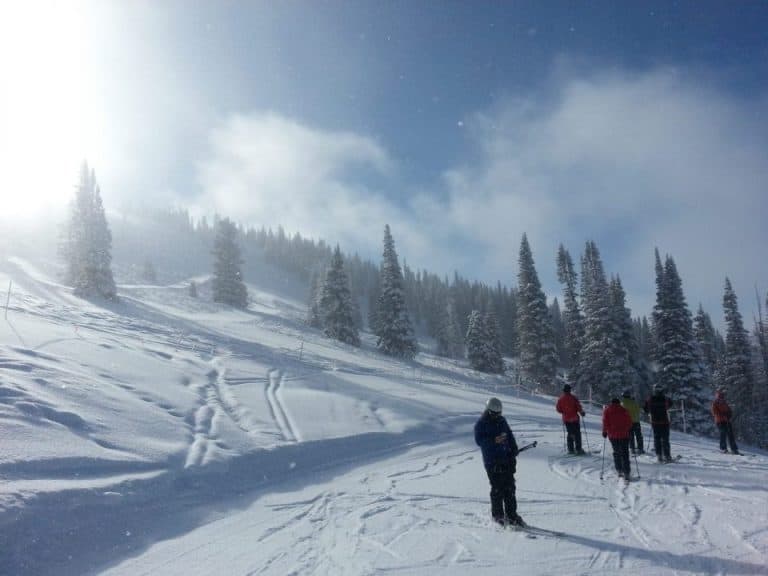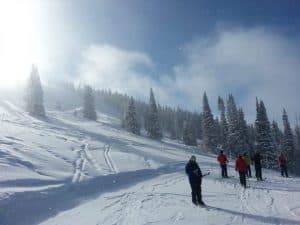 (Click each image to see a larger view)
Steamboat Springs in late February, early March is often spectacular!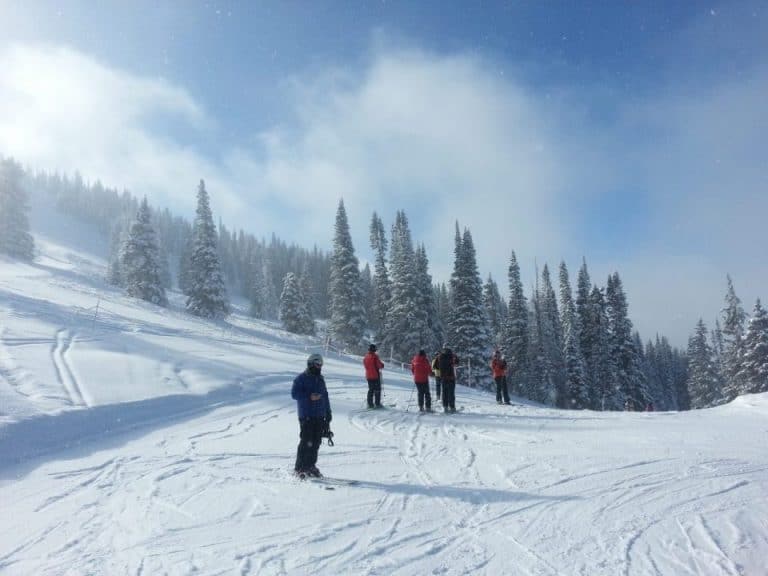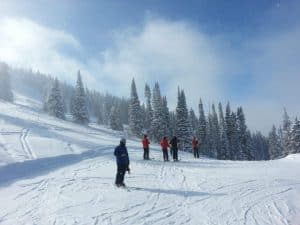 Most days become comfortably mild (20's – 30's), and the super cold nights are over and done with.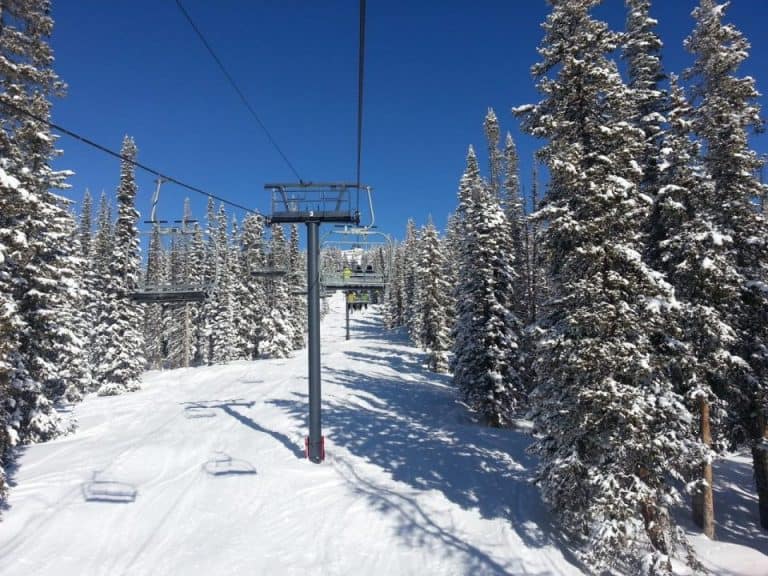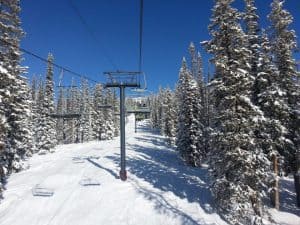 Spring can bring a "freeze – thaw" cycle, but usually not until March 5th or so. Until then, the powder is soft, easy to ski, and often deep!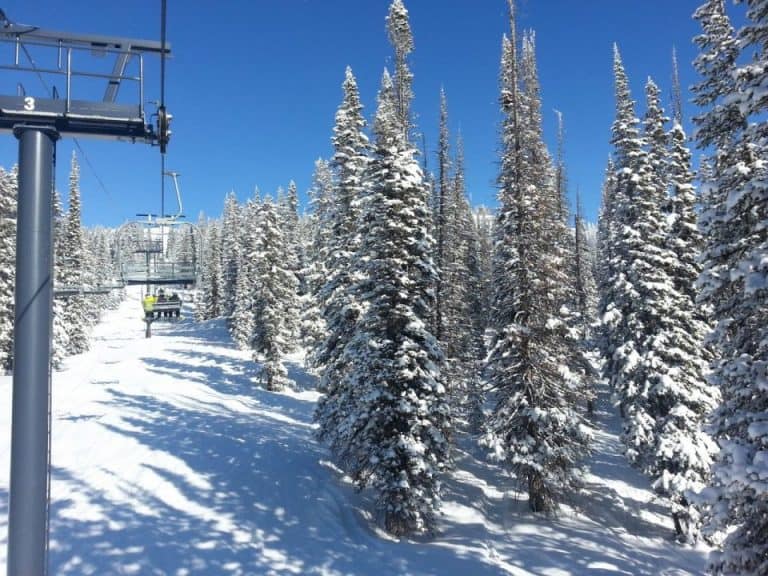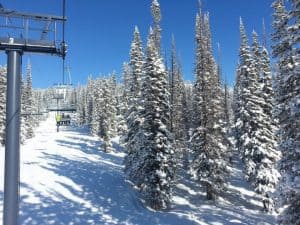 Tree skiing – or skiing "off piste" in the glades is among the best in all of North America here in Steamboat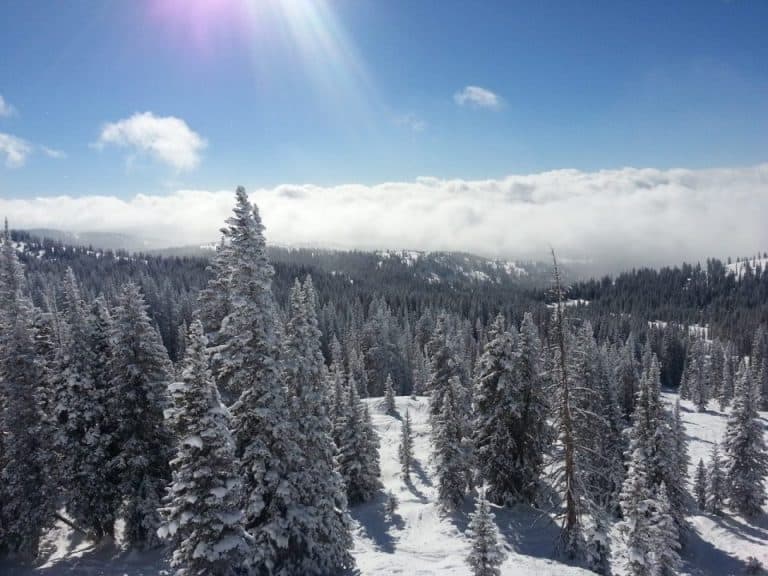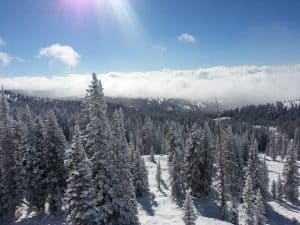 As a ski instructor, I have had the pleasure of meeting MANY fine folks over the past 3 winters, and have had the chance to truly refine and improve my own skills and technique.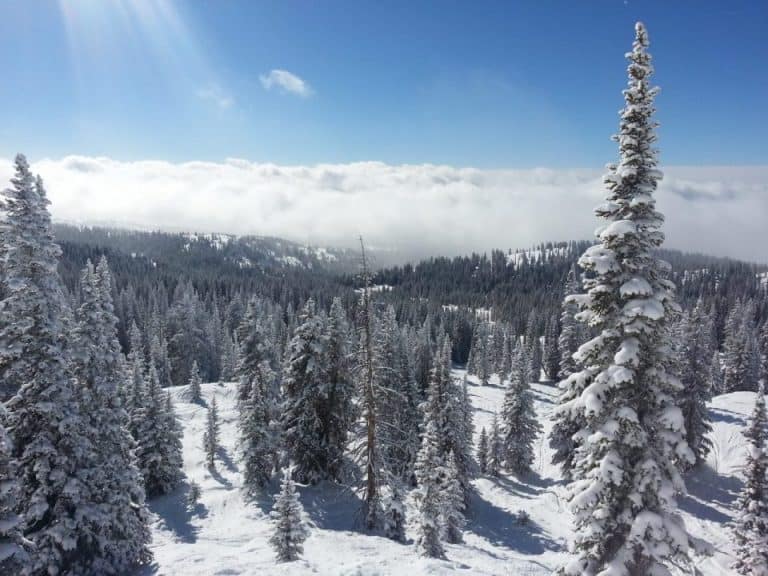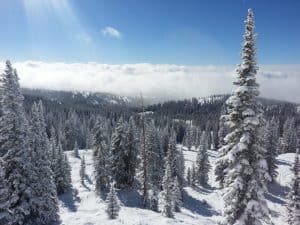 You will find articles on this same site that address how to RV in the winter – in locales where temperatures approach -40F – YES, it CAN be done; and YES, it IS worth it – if you like to be outdoors much of the winter, enjoying the crisp, cold, fresh air; and enjoy snow sports (skiing, snow boarding, snow biking, snowmobiling, etc…)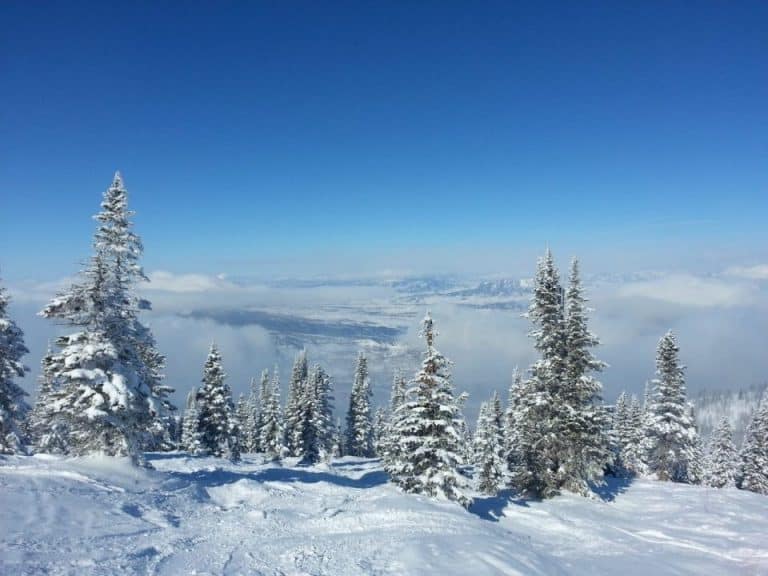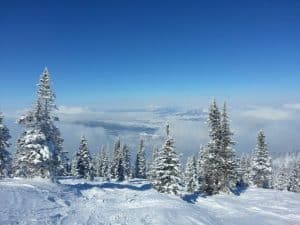 Being above the clouds while still standing on solid ground is quite an experience. Having a lift to take you up thousands of feet from the valley floor is a very relaxing way to get there!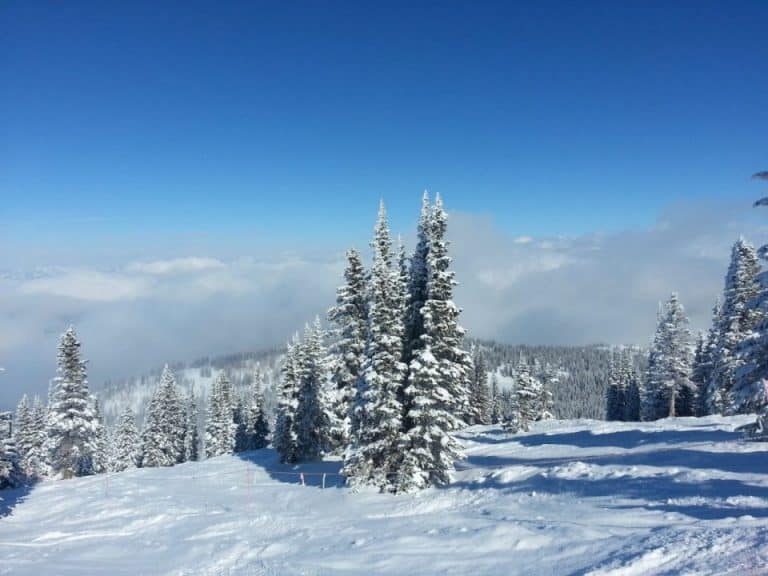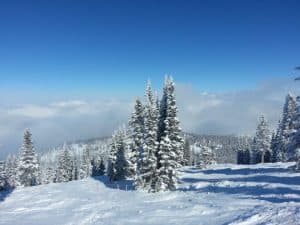 One of the best things I have learned about skiing the American West (and Canadian Rockies) is the ability to "commune with nature" as you ski in and among the trees. This is something I share with my guests in ski school – well, at least with those who are ready for the challenge, and adventurous enough to do so!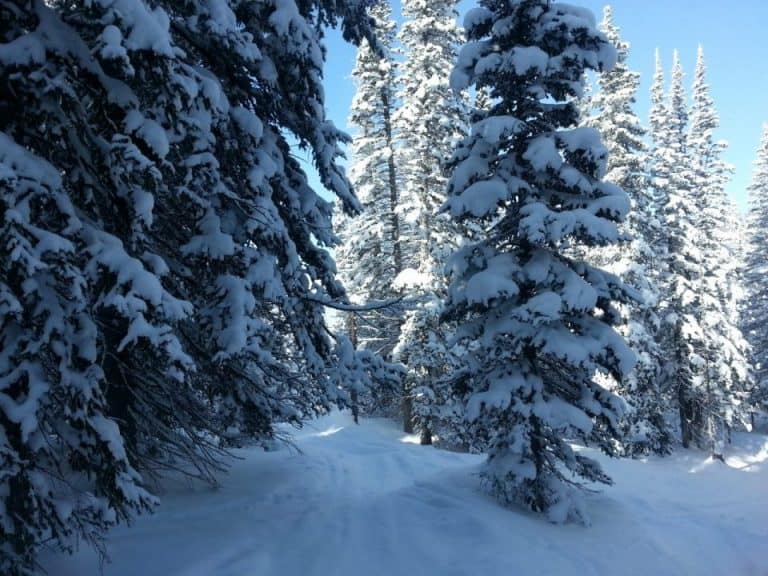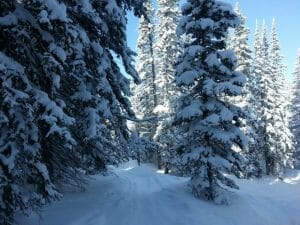 Some trails are quite thickly forested – and  steep! All the more fun for those adventurous enough to venture "off-piste"!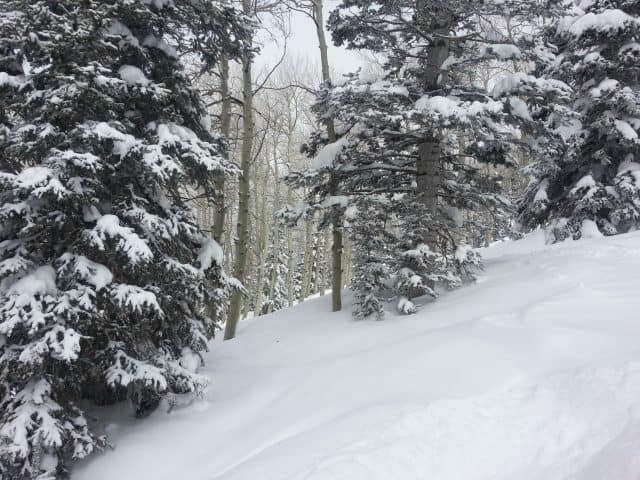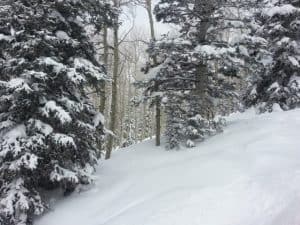 As winter draws to a close, I am actively preparing to make an early departure from Steamboat KOA. I will be traveling to Wyoming for the summer… with plans to announce VERY soon that my fellow RV'ers may find quite interesting. I have been working hard over the past few days to "push the season" and shovel snow away from my 5er so when I try to pull out (around March 23), I will be able to do so!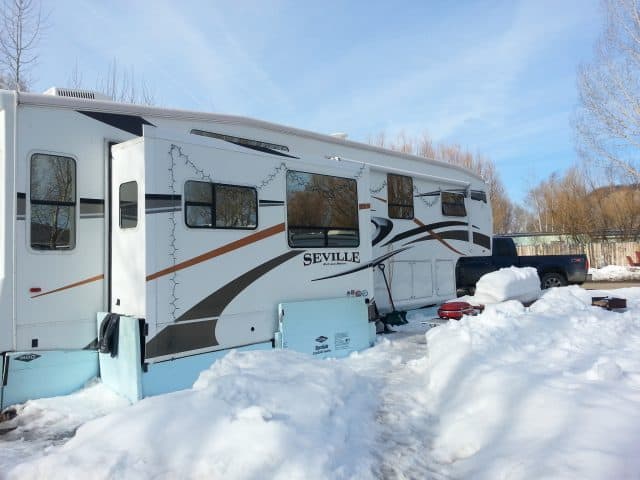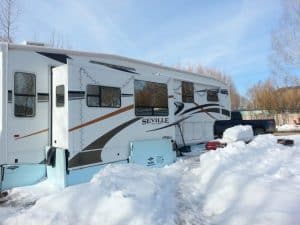 I want to thank you for allowing me to share this video essay with you. Since I began my "rv life" late in 2011, I have had the opportunity to "winter" in or near major ski centers each of the past 4 winters – 3 of them in Steamboat. At the age of 56, I feel more alive than I have in many years, and frankly healthier. Next winter, I'm very likely to return to ski country, but I may choose a new destination… stay tuned for details on this as well!
Life in an RV in the winter DOES have its challenges – like the night my furnace decided to fail – the same night we dropped to -28F! Best advice: Always have a "back up" plan – in my case, that included 3 space heaters (one is my fireplace).
RV Life also allows you to change your situation as often as you like. In the coming days and weeks, I will be sharing more detail regarding some of the changes I am making for this upcoming Spring/Summer and also for next Winter. I'm excited about these changes, I'm excited to share them with you, and perhaps meet my fellow travelers and readers "along the road" as we travel through this amazing nation of ours!
In the next few days, I'm going to convert some of the above photos into custom greeting cards. Tracking my travels with custom post and greeting cards is something I find fun and rewarding… have a look HERE if you want to see what I am doing and how I'm doing it.