My name is Alan. I travel in a Ford F250 Diesel (SRW) and live in an Outdoors RV Glacier Peak 5th Wheel and I'm loving life! Since becoming a "full timer" in 2011, my life has settled into *somewhat* of a routine – I love skiing, so, I spend my winters near great ski resorts, ski and teach skiing all winter – most recently at Jackson Hole Mountain Resort; and for the past 4 summers, I served as a RV Consultant to a dealer in Casper, Wyoming. While that may have come to an end this summer (the business closed down), I continue to serve clients privately through my Concierge RV Buying (and Selling) business. If you're looking for a camper or a new camper, contact me!
With my summers and winters "locked in", my RV travel (I do view myself as a full time traveler) has occurred primarily in the Autumn. This past year, I spent two months traveling across and exploring the states of Washington and Oregon in the Pacific Northwest – and I'd like to make a full report to you of the places I camped and what I learned as I traversed the mighty Pacific Northwest.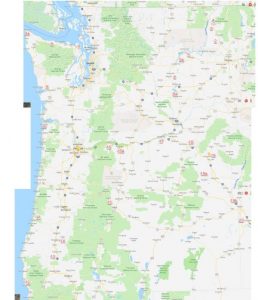 The above map can be clicked on or downloaded (right click – save image as) and then opened in any image viewer. Once in an image viewer, you can make it larger and see the numbered locations that reflect (roughly) my route across these two massive and diverse states.
To share my route briefly, my journey began on the Idaho/Washington border just west of Coeur D'Alene, Id. Specifically, I entered Washington on I-90 and took the first exit with a planned destination of Liberty Lake Regional Park. After several days at Liberty Lake, I proceeded north towards Roosevelt National Recreation Area, then west to Grand Cooley Dam, south to Soap Lake and then with the promise of good weather (in late September), I opted to explore the Olympic Peninsula – with much more adventure to come! Both states are separated in the middle by the Cascade Mountain range. The western halves of each state are quite distinct and different from the eastern halves – as I share more of this journey with you, the differences will become clear.
NW Recumbent Cycle Shop
Back at Liberty Lake, I had a few goals – to visit a bike store – NW Recumbent Cycle Shop that was going to install my new seat for my CruzBike Q45 (story coming soon on this!), to get in some kayaking time, to plan my next move(s) as I was schedule to leave Liberty Lake just after Labor Day – a time of year where the weather is exceptional and the crowds are GONE! I knew I didn't have to make reservations at most locations but I did check ahead at least at my next stop.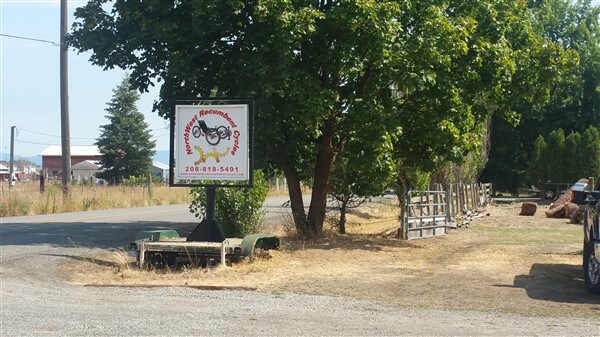 While I'm reflecting upon my bicycle (to be the subject of an upcoming post), I must give a "shout out" to Gary of NW Recumbents. Gary deserves a special mention here while I'm talking about the Coeur D'Alene region. Gary is the owner of NW Recumbents – a VERY unique (and accommodating) bike (recumbent) shop. Dealing mostly in "trikes", he operates his business out of his homestead in Post Falls, Id.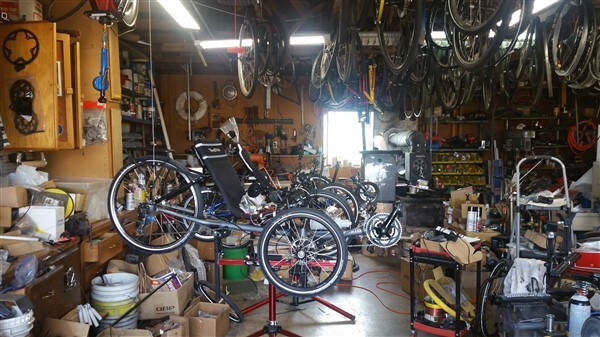 I first met Gary over the phone when I was searching for where I could have a custom bike seat shipped to from Poland (yeah, I'm eccentric!) Gary was quick to say fine and while I was still in Casper last summer (2018), I arranged to have the seat shipped to Post Falls. By Labor Day both the seat and I had arrived and was ready for the install. Based upon my observations of Gary's work ethic and ingenuity (my seat install was anything but cookie-cutter), I would highly recommend his shop as THE place to get a recumbent – especially a trike if you're ever in the market for one!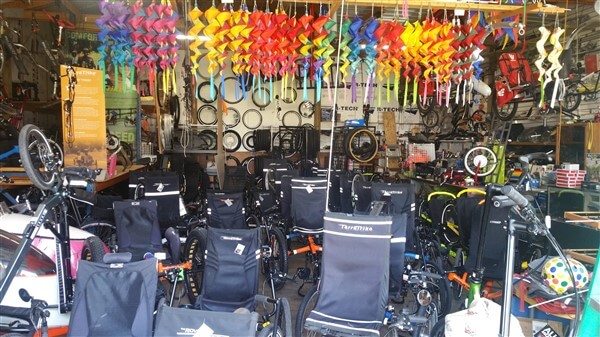 While traveling through Post Falls, I noted at least one of the local RV parks – Gary shared the same thought – not much for a high price. Liberty Lake SP at about $32/night was the best value in the region.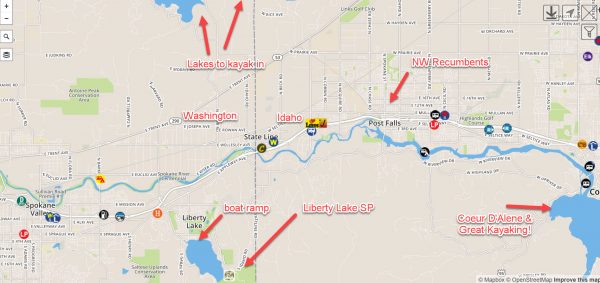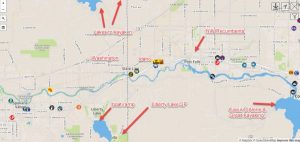 I also have to give a quick "shout-out" to AllStays – a mapping and campground locating tool that I use extensively. In addition to the features I've mentioned above, you'll note a number of other features on the map – including a "CP" designation for Liberty Lake. Each "feature" on the AllStays map is linked to more info about that feature. In the case of campgrounds, there's lots of available info by clicking on the "CP". When I'm searching for a campground in a region I plan to visit, this tool has proven to be of great value. AllStays is not free – but, I highly recommend it.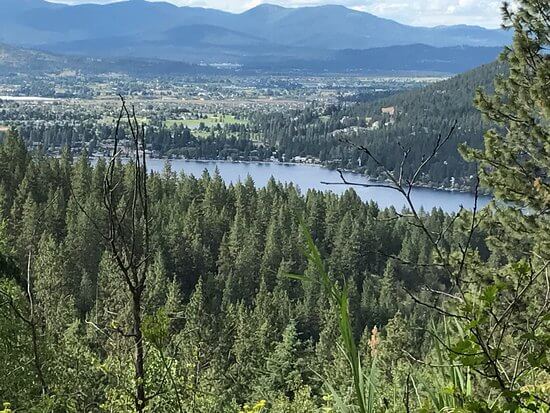 The video that follows illustrates the AllStays interface and the kinds of information that can be gleaned from it…
Liberty Lake Regional Park
While at Liberty Lake, my days were spent exploring the region. Since Liberty Lake, Wa. borders on the Coeur D'Alene, Id. "metro" region, I took the opportunity to explore the town (and its lake!) Wherever I travel, I look for lakes to kayak in as well. Its great recreation and relaxation. I also visited Neuman Lake and Hauser Lake (just at the north end of the AllStays maps.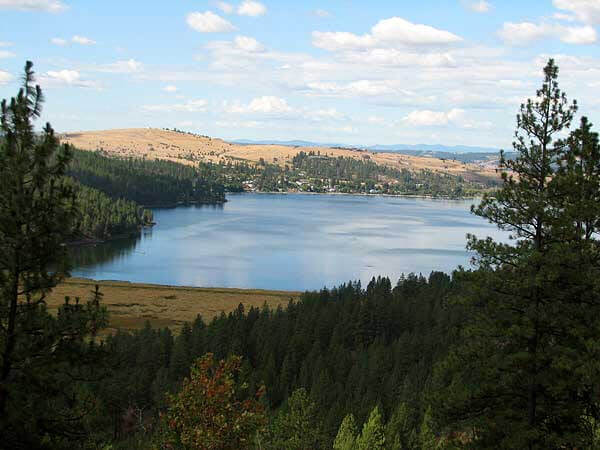 After five relaxing and quiet nights at Liberty Lake Campground and the passage of Labor Day, I decided it was time to hit the road and venture towards the town of Colville, Wa. On the way, I took a detour that led me here… (look for my next post HERE)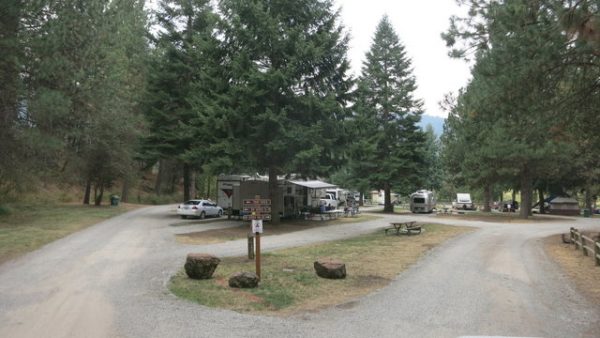 Thinking about Kayaking? I recommend Austin Canoe & Kayak for great selection and a good price…
If you enjoyed the content here, Please join my newsletter – I'll only notify you with new postings or big news…