The weekend sale here at Stalkups in Casper has come and gone –  and here is a quick post sharing just one lesson I learned…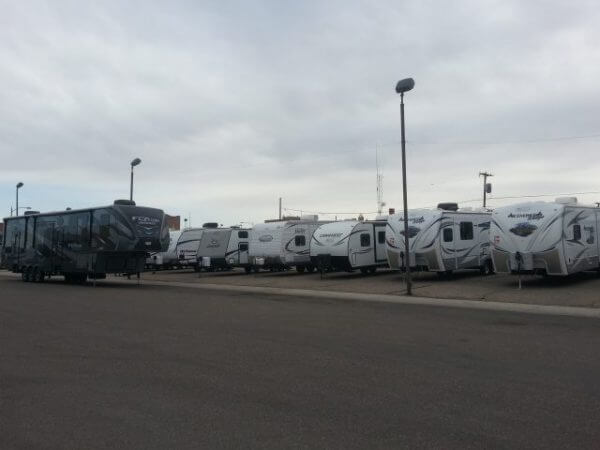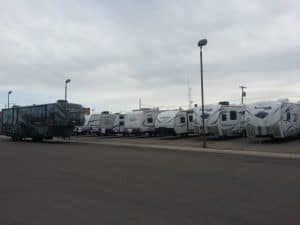 The road to the RV Lifestyle of their dreams for many Americans lies in a loan with good terms…
Over the course of the weekend at Stalkups "RV Event", I had the opportunity to speak with many folks (probably close to 100), I spent my time however with only a few who were looking to take advantage of our show prices – and since March 31 marked the closing date by banks for considering a 2014 a new unit – which means more favorable loan terms – the dealership was fully prepared to deal on these "leftovers".
In my discussions, I identified three folks who were serious about buying  at the show and I accepted my first three credit applications.
What have I learned from these 3 credit applications for new RV's?
Your credit rating is critical in obtaining a loan with favorable terms! We all know that banks are happy to loan you money, but under what terms and conditions? Our best RV loan rate at Stalkups (I believe) is around 3.9%, but for each of the credit apps our finance guy ran for my potential buyers, none of the folks attempting to purchase a new RV would see a rate anywhere near that – in one case their rate was more than double the 3.9% rate offered to those with the best credit.
To add to the challenges experienced by those with less than stellar credit, the length of the loan may be capped at 120 months (where those with better credit can qualify for 144 or 180 month terms.)*
Keep your credit score strong… here's how – 
Avoid at all costs defaulting on any loans!

Naturally late or missed payments hurt as well.

Keep outstanding debt in check – that is, don't max out all your credit cards!

Naturally foreclosures, unemployment, and bankruptcies do not help.
*There are other factors as well such as the initial purchase cost of the RV and how much money the consumer can put down (if any).
When I met with our sales manager, I learned that an important question to ask is "what kind of monthly payment can you handle" – for someone who owns his truck and 5er outright, this was a question I had not even thought about! But for most Americans who want to "live the dream" by using their credit, payment rates and terms are critical to enable them to get into the recreational vehicle they truly want – think of it this way…
The lower the interest rate and the longer the term, the lower the monthly payments will be and thus the more likely you can step into the lifestyle of your dreams today.
If you do not know your credit score or haven't checked the credit reporting agencies lately – 
I would suggest the following actions:
Do NOT subscribe to a credit score reporting company! All you'll be doing is paying them monthly for a meaningless score. The score the banks see is provided directly by Experian, Equifax, and Trans Union and most consumers never get to see the real score – even from subscription services.

More importantly –

THIS Government SITE

confirms you're entitled to see your credit report from each of the above agencies once a year. You may consider requesting one every 4 months – simply rotating between each agency. This way, you can see if there are any "strikes" or issues that you need to address. In my opinion, you do not need to hire an outside agency to address those issues, you can start by contacting the agency or the reporting creditor to address these potential problems. Do this BEFORE you want the RV dealer (or any lender) to pull your credit report. Note: You'll also see if there has been any identity theft in your name – and have a chance to address that as well.
Remember, it is in the RV Dealers and banks best interest to lend you the funds, but it will be on their terms. YOU get to control the picture BEFORE asking for a loan for that "perfect RV" your family wants to spend the summer traveling in.
Want to "chime in" on the discussion? Use the reply space below!
Have a question for Alan? You can contact me HERE.