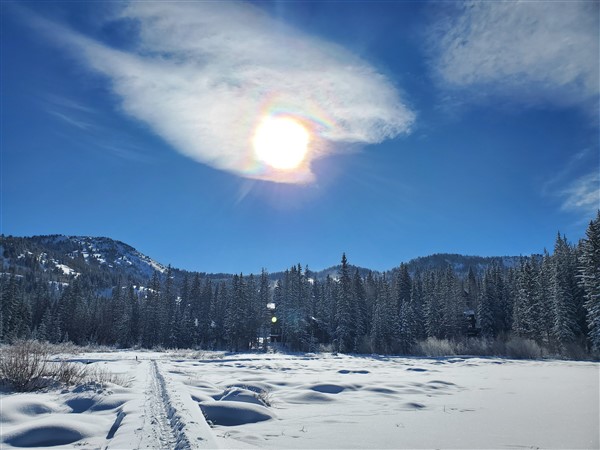 Skiing & Winter RV'ing Tips for the Salt Lake City – Wasatch Region of Northern Utah
It is truly an unbelievable start to the winter recreation season here in the Salt Lake City – Wasatch Mountain region. AND… its NOT limited to this region! Jackson Wyoming, Central Idaho, Western Montana and more are getting CLOCKED with FREQUENT storms – it really is a DREAM weather pattern for any "winter enthusiast."
I'm writing this today, November 4th and will share webcam footage with you to reinforce just how well winter has established itself here. I KNEW we were in an unusual weather pattern when here in the valley it snowed most of Wednesday and even accumulated (briefly) near I-15.
I got a new webcam! Let me know how the video above looks to you!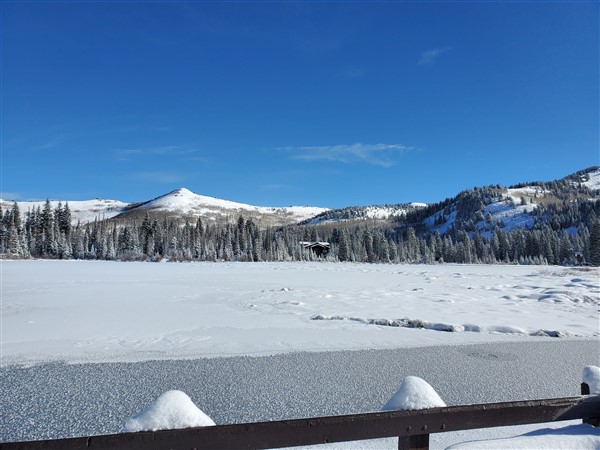 Understanding the Salt Lake Valley and the Wasatch
I'm in Draper, about 20 miles south of Salt Lake City. I'm at Mountain Shadows RV Park, right next to I-15. That's about the lowest elevation in this region (4200 ft. or so above sea level.) Low elevation typically means less snow and *sometimes* warmer. Why sometimes? Well, in the winter, cold air inversions (trapped cold air in the valley) often sets in and it actually warms up as you head towards the mountains! This has not occurred yet this season.
As you travel east from I-15 (think of it as the low-point), you gradually climb through neighborhoods that are "terraced" (climb then flat then more climb.) This morning, I left my home at about 9:15am, it was 33F and many of the trees are still green or just changing leaf colors.
I headed towards Wasatch Blvd., where the elevation is perhaps 1000 ft. higher. There was a "sugar coating" of snow remaining (now two days after the recent snowfall) on the lawns and such.
Three Canyons – SEVERAL great ski resorts!
All the skiing, and most of the winter recreation in this immediate region is accessible within MINUTES from "downtown." All you need to do is head up one of three canyons: Little Cottonwood, Big Cottonwood, and Parley's Canyon and in less than an hour, you're "on the slopes", cross country skiing, snow-shoeing, or snowmobiling.
Today I saw folks doing ALL FOUR! I personally opted to break out the cross-country skis and headed up Big Cottonwood to Silver Lake, along the Solitude Nordic Center (currently closed as skiing this early is RARE here!)
Massive Elevation Changes
As I noted, I started my morning at 4200 ft. elevation. After driving Wasatch Blvd., you are first given the opportunity to turn east into Little Cottonwood Canyon (home to Alta and Snowbird Ski Resorts), then about 10 minutes later, you can turn right into Big Cottonwood Canyon. Incidentally, both Alta and Snowbird are massive and located just 5 minutes from each other.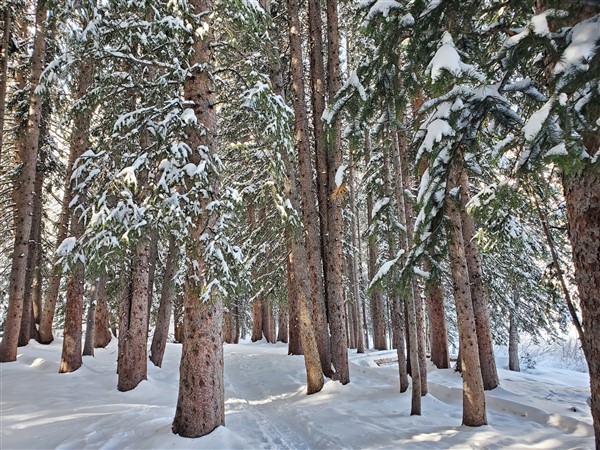 I chose Big Cottonwood today and headed up towards Solitude and Brighton. Two massive resorts as well just minutes apart. Each has a base elevation around 8700 ft. That amounts to a 4500 ft. climb in about 40 minutes!
This is the dashcam I used to create the video above…
I headed past Solitude Ski Resort (well underway towards preparing for what will be a BANNER Nov. 18th opening) to the Nordic (cross country) ski center – not yet open for the season – but the snow IS here!
It was 15F when I hopped out of the truck, but there was good sunshine and light winds. I swapped my hiking boots for cross country ski boots and headed for the trail that goes around Silver Lake. It was AMAZING to get out this early in the season – and truly experience MID-WINTER snow and weather conditions.
After a "skinny ski session", I proceeded to explore the region. I found a bunch of snow boarders who created their own terrain park just off Brighton's ski slopes (also opening Nov 18.)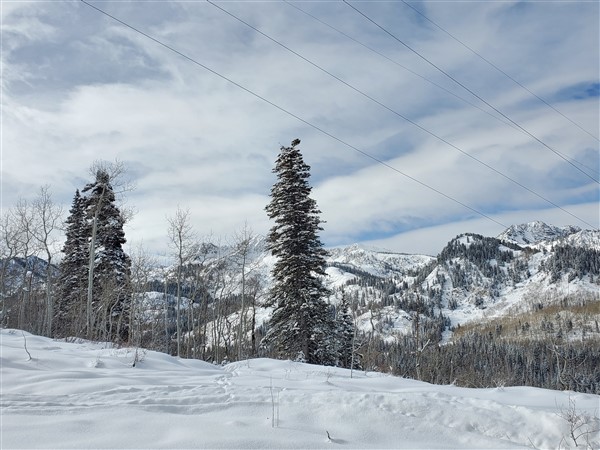 Just up the road from Brighton is Guardsman Pass – now closed for the winter, but at the closure point, there's a "trailhead" for snow-shoe folks, snowmobiles, and all terrain (nordic and telemark) skiers. I saw all three in my brief stop there.
I'm now back at a Beans and Brew after a stop off at a local "salt cave" which provides halo-therapy. I find that halo-therapy really does work to alleviate my persistent post-nasal drip, and *cross fingers* as yet, I have not yet seen my "seasonal cough" develop!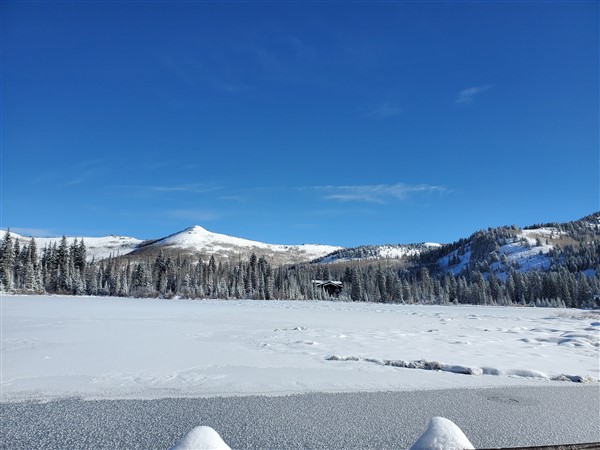 RV Parks in the Salt Lake City region (and Heber City)
Winter RV'ing in Draper while cold is NOT extreme. It is certainly nothing like my previous winters in Pinedale, near Jackson, or in Steamboat, but nights (thus far) have dipped into the 20's and days are near 40 – 45 lately. Based upon climate trends, it won't get much colder here in the valley even in January.
The mountains here (remember they're 4000 ft. or more above where most people live) are typically colder, especially at night. BUT, there is virtually NO RV travel (or campgrounds) open in either Big or Little Cottonwood Canyons. Parley's is not as high as Big or Little Cottonwood (Park City Ski Areas base elevation is only about 6000 ft.), and there is a RV park in Park City – appropriately called Park City RV Park.
Since the only RV park in the mountains open all winter is in Park City, RV'ers have three locations to choose from for campsites (in the winter) – in Draper or North Salt Lake, both of which offer good access to all the canyons and their ski resorts OR Heber City, located east of the Wasatch. Heber City provides good access to the ski areas in Parley's Canyon (Canyons, Park City, Deer Valley.)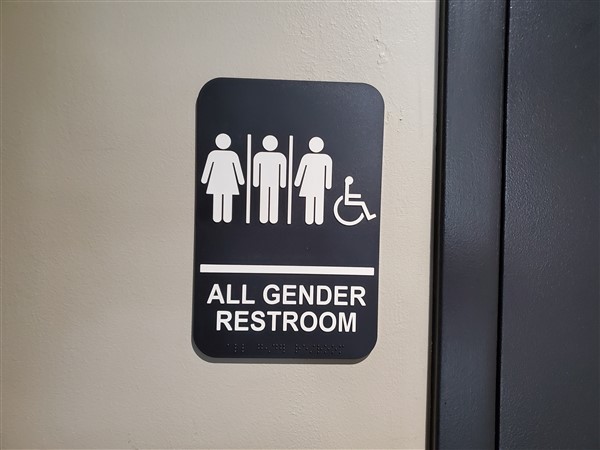 The bottom line on Winter RV Camping and Recreation in and around the Salt Lake Valley
Due to a limited number of campgrounds in this region (for the winter), costs are NOT cheap. Visitors however are likely to arrive without having to set up in the snow as much of the winter here in the valley is snow free (or at least any snowfall melts back in a matter of days, not weeks!)
Mountain Shadows has very tight spots, but its a safe region (always a plus for a metropolitan location), and there's many great things to do while here. I already mentioned the Salt Cave (feel free to contact me for a referral), I also joined the local (community run) recreation centers. As a senior, for $25/month I have unlimited access to all the centers. Two are nearby my campsite (within 5 miles), both have 25 yard pools for lap-swimming; lazy rivers, and rooms with all kinds of equipment for working out. During the week, both centers are open more than 16 hours each day.
From Draper or the campground in North Salt Lake, you can access several ski areas in an hour or less. There are also more ski areas north of here near Ogden – Snowbasin and Powder Mtn. So in less than 2 hours from either campground you can be on their slopes.
A quick note about the Ikon Pass
This year, rather than work for a ski resort, I chose to ski privately. I'd still love to meet you and if interested give you some ski tips if you visit the region. Ikon passholders (the full pass) have every day privileges at Solitude (no blackout dates.) Further, you can ski a few days (I believe its 7 days) at each of the following: Brighton, Alta-Snowbird (7 combined), Deer Valley, and Snowbasin. This is why I fully expect to ski 100 days this winter if this AMAZING weather pattern continues.
A FURTHER benefit, beginning Dec. 11th, the Utah Transit Authority (bus company) starts running ski buses from the valley to the ski slopes and Ikon passholders get a free ride up/down the mountains! This is a BIG deal now that diesel is over $5.30/gallon (and climbing??) – Gee, thanks xy$!z.
Thanks for visiting today! It's hard to believe
I've already seen time sliding on snow as of Nov. 4th! AND… its a virtual certainty the skiing will be EPIC on Nov. 18th at Solitude (opening day) as 3 – 4 ft. MORE snow is due to fall (IN THE MOUNTAINS) over the next week to 10 days. Most of that snow will fall as rain at the campground which to me means NO shoveling, NO icy roads, etc.
Winter RV life – a couple of quick tips…
I have two quick tips for you today. A GREAT WINTER WATER HOSE (use code RVACROSSAMERICA to save a few bucks) is important and SKIRTING is important to retain heat and minimize the chance of frozen plumbing in your camper! ALSO – just because the guy who sold you your camper said its a "Four Season" does NOT necessarily make it so! Many of my Concierge RV Clients value my "education sessions" about campers and learning which manufacturers build a better product – and one that can withstand even the temperatures experienced here in the Salt Lake Valley.
Like my content? Please consider becoming a subscriber below to be notified of new posts. Also – leave me a message below, I love to hear from my readers and viewers!