Best RV Manufacturers
Recently I and 10 other experienced RV bloggers were contacted by the good folks at RVINGPLANET. We were each asked to provide a brief essay detailing which manufacturer makes the BEST RV's (and why.) Never at a loss for words, I shared my thoughts and yesterday (Oct 5) they were published in the following article. To see what each of the 11 experienced RV bloggers selected as the best RV manufacturer, click the image below to access their article – and yeah, I have to crow a bit, look at who's essay was posted first!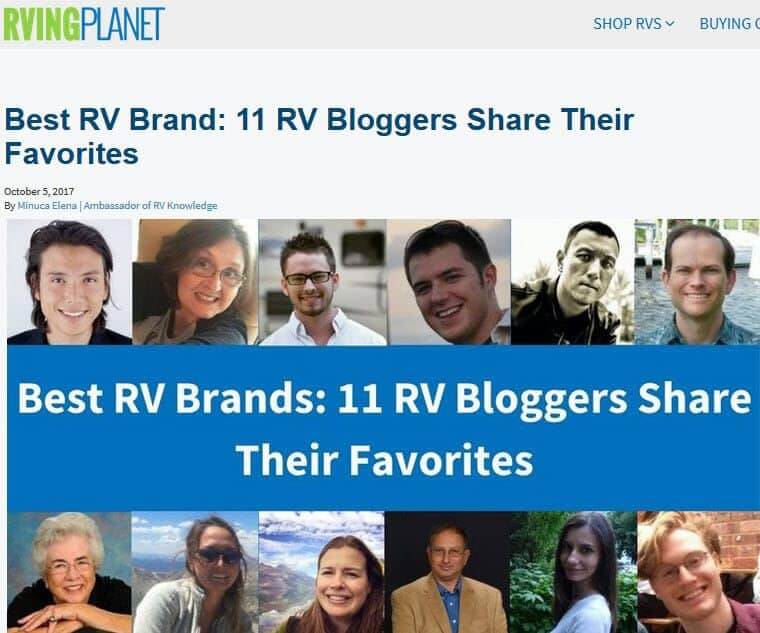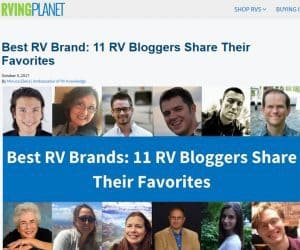 Hey, before you go, just a few quick things…
I am STILL working on my "trading your RV" post – look for it real soon! Its part of my 'mini series' which includes a well received post on RV LOANS
I'm going to have LOTS of great stories soon as I get back "on the road"
Not sure what type of RV to purchase? Have you considered RENTING some before buying? It may solve an issue that I address in my next post! Also, got a RV and want it to make money FOR you while you're not using it? THESE FOLKS are worth looking into in either of these two situations – let me know what you think if you use their services.
Join in on the conversation on Facebook in my RV Lifestyle & How to earn a living group – now nearly 12000 members!