A Brundage Powder WEEK…
The temperature sat at 24F as I arrived early Wednesday morning to Brundage. The snow was falling heavily – and it was a "light" or "powdery" snow! I knew immediately it was going to be a special – and rare – day. Ski run after run featured deep, light powder – nearly KNEE DEEP at times, with full access to "off piste" runs as Brundage has a phenomenal base (there will likely be snow on the mountain all through May and into June), but now has a light powdery surface! Amazing for the middle of March.
(Click image below to launch brief – and truly inspiring – video.)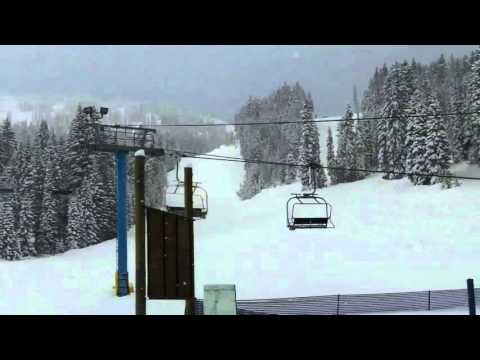 Enjoy the Brundage Powder Slideshow
Images were taken from March 14-17, 2016 – OVER 20″ of fresh, DRY powder fell during this time! (You can "right-click" and select open image in new tab to see a larger version of that image.)
Learn more about Brundage and McCall Idaho – and RV'ing in the winter in this region – CLICK HERE
Category: RV Lifestyle and Exceptional Places to Camp and Visit
Alan Sills is a full-time RV'er and has been since 2011. A science educator at heart, Alan has realized that its important to maintain an income stream while "on the road". He writes about RV life, RV issues, and living an entrepreneurial lifestyle.