Prepared for an emergency?
How about an emergency that lasts several days (or more)? Ever thought about how fast a supermarket can be depleted when people panic? 
What follows are some of the things I am PERSONALLY doing – just incase. You may feel the same way – and if so, please feel free to accept my heartfelt recommendation on everything that follows.
When I think of preparation, I think of a few things…
Maintaining optimal health AND keeping emergency supplies on-hand:
1) Take Action to BOOST your immune system  – think for a moment about some of the "exotic" viruses crisscrossing our nation and ask yourself – does EVERYONE exposed get sick – or sick enough to end up in the hospital? (Answer: NO) What variable can YOU control? (Answer: YOUR immune system!)
2) Have enough Food AND Water on-hand so you do NOT have to go out for a period of time (if it ever comes down to that)
Boost Your Immune System with the following (and yes, I do each daily)
Red Algae – This has been recommended to me from several trusted sources.
The two species of red algae in this product Gigartina and Dumontiacaea  have shown in research studies to be antiviral.
Colloidal Silver – This product has 16oz. of 240ppm Colloidal Silver – a well known (and old) solution to boosting your immune system – before you accept this statement as fact, do your own research! Given the price, quantity and concentration, this looks like a "best in class" to me.

Arginine – Yes, Arginine! You may know arginine as a vasodilator (relaxes your blood vessels), as such it shows GREAT PROMISE in reducing your risk of heart disease, reducing blood pressure, stopping migraines, addressing ED. Research I have recently found indicates Arginine helps to BOOST YOUR IMMUNE SYSTEM.
My chosen "best in class" recommendation can be found HERE (or click the image below).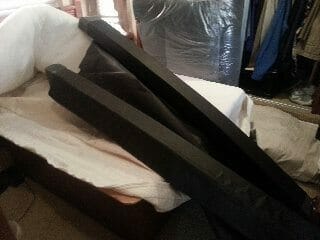 Food and Water to Avoid Public Places – IF it comes down to it, better to be prepared…
I travel with FOOD and the ability to create POTABLE WATER. I opted to purchase from Wise Foods because their food is good for 25 years AND is packaged in packets of 2-4 servings. Many "food storage" companies store their food in "bulk" – reducing the time to consume it to a few weeks after the container is opened; Wise insures that each packet contains a small quantity serving. If you want to take a look at Wise Foods, click the image below (full disclosure: I am an affiliate for Wise Foods and will receive a small commission if you make a purchase – the same is true of the water filter I highlight below)
We know we all need food and water. Wise Foods is MY answer for food; Sawyer filters is my answer for water. The requirement here is you need to be near a source of water. It does NOT need to be potable water – most rivers will do fine. I would avoid water that has raw sewage in it, but virtually ANY other source of water will work. Here are the details on the Sawyer filter I recommend…
IF thing get bad… these actions will help you to Stay OFF the grid – OUT of grocery stores and restaurants…
I truly hope it does NOT come down to THIS – EVER! But… consider this: With food (it doesn't take up much space) and water (by going with filters – I'm saving weight and space), you can truly go "off grid" for quite a period of time.