RV Trading Tips… Thinking of trading in or selling your RV?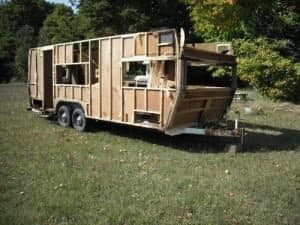 In addition to being a full time traveler (with a NEW 5th wheel soon!!), I spend my summers consulting and selling RV's. I often approach folks with the following – "How can I help you lighten your wallet, put you in debt for years to come, and sell you something that will do nothing but depreciate from the moment it leaves the lot?"
Truth? You bet! RV's – virtually ALL of 'em are NOT a financial investment – instead they are an investment in lifestyle, quality time with the family, quality experiences, etc. Agreed? Oh, and most folks laugh, but then contemplate it and say "you're right!"
So, knowing you're buying something that IS going to depreciate (but you WILL have lots of fun as it does), is there a better (or worse) time to trade it in?
Fact: The average rv'er keeps their rig for 3-5 years. Does it matter whether you trade closer to 3 or 5 years? TIMING is everything. Consider my thoughts in the following brief video…
There are better – and worse times to trade your RV
Join me in this brief video as I set the stage – then below I clarify the example I discuss in my video
Lets consider the example I offered in the video:  (take your time with this!!)
Original purchase price: $35,000, then you decide to trade your RV in after about 2 years…
NADA Avg. Retail value after 2 years on your trailer: $23,000 (real value to the dealer: $14,000*)
You want to trade your 2 year old trailer for a new one – lets say the new one is $60,000. (retail price.) You know the NADA avg. retail on yours is 23,000 and you're not happy that its already 12,000 less than what you paid just 2 years earlier (and you REALLY don't want to hear its actually worth 14,000 to the dealer!!) AND since you've paid mostly just interest, you still owe the lender $33,000.
Join in on the conversation! Let's talk RV'ing. Share your thoughts and ideas – get your questions answered…
I now have 3 "RV Across America" Social Media Groups…
So here is what happens when you try to work a trade on your current 2 year old RV…
You visit a dealer, see a shiny, new, featured laden RV that "stickers" (MSRP) for $60,000. Without a trade, the dealer may offer you that 60,000. trailer for 51,000. as a purchase price (perhaps even better.)
BUT… with your trade, he "shows you" 23,000. for the trade – but he does it against the $60,000. price, and asks you for a difference of 60,000 – 23,000 = 37,000. to get the new trailer.
BUT remember, you still owe 33,000. on your original loan (remember – you did a $0. down loan!), so now, your new loan will be for the 37,000 difference noted above and the 33,000 you currently owe, or in other words, you'll be carrying a loan for $70,000. which can't work because the new trailer retails for… $60,000. so thats the most you will get a loan for. To get the trailer for a 60,000. loan, you'll have to come up with 10,000 cash! THIS is why when you trade with a high balance due (and a low NADA book value), you HAVE to step up to a MUCH more expensive trailer! And… you end up carrying a BIG "note" on that new trailer.
You'd better be happy with that new trailer for SEVERAL years to come as you pay down your new loan!!
*Note: If you take 23,000 (retail for your trade) and subtract 14,000 (real or wholesale value for your trailer), this yields $9,000. If you think that is the profit the dealer will make on your trade, think again! The dealer has costs – in addition to basic overhead and salaries/commissions, your trade (by law) must be (at a minimum) "safety checked" and many dealers will execute additional repairs before selling it to the next buyer. Further, the longer your tradein sits on the dealers lot (sometimes YEARS), it is continually depreciating. So, while some trades result in good profit for a dealer, others see the profit fade away as potential buyers (for whatever reason) fail to purchase it. This is the risk the dealer takes and a good part of the reason he won't offer you anywhere near the 23,000. that NADA shows as the "average retail" value for your 2 year old trailer.
Don't miss my latest update on the RV market posted mid-march 2022 with IMPORTANT UPDATES HERE.
Ok, when it comes to trading in your older RV, three quick thoughts…
If you do want to get rid of a "recent purchase" (lets say up to 3 years old), you're likely to be better off selling it yourself than trading it – you'll get closer to the NADA average retail value. To advertise your trailer, you will find several free resources to advertise it including Facebook classified groups for your area and classified groups for those who like a particular type of RV (5th wheels, Class B Motorhomes…) Additionally, Craigslist offers free advertising (be careful of scams – read their advice on their own site.) Lastly, RV Trader (.com) and "RVT" are both worth considering, RVT is free, but RV Trader will charge you about $60 for 12 weeks.
If you are can live with your RV longer, by years 4 or 5, you'll be in better shape with your loan as you'll have paid down more of the principle AND the depreciation rate slows after year 3. As such you will be in a far better negotiating position with the dealer that has the new RV of your dreams! If you bought it then… its probably safe to trade your RV in now – except for the fact that the dealer wants to obtain your trade at the BOTTOM dollar he will pay for it.

Want a "guide by your side?" I am now offering a Concierge Buying and Selling Service. Simply put… you'll save time, money AND aggravation.

Simpy put, I will help you get the most you can for your current trailer and then I will LISTEN to you to learn your wants and needs in a replacement (new/used) trailer. I will then recommend the BEST camper for your needs and then find it at the RIGHT price (again – new or used, WITHOUT the bias that a store salesman has to consider his on-site inventory.) My search for this camper for you can be anywhere in the USA and is not limited to any brand or manufacturer. Contact me HERE to learn more.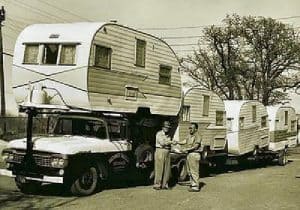 Does all of the above make sense? If not, ASK ME BELOW – or – post in my Facebook group and if you can identify where I lost you.
Hey, while you're here, my earlier two posts on these lines can be found HERE: Summer 2017 Reflections and The REAL cost of a RV loan (and how to reduce it).
Lastly, as I write this, I'm about to "hit the road" to begin my journey west to Oregon and Idaho. I'm CERTAIN to have some stories for you – stay tuned. While you're here, have a look at some of my other articles. RV Across America is broken down into 9 broad categories and from the home page, you can find these along with recent and popular articles. Enjoy – and please DO keep in touch. You can join our mailing list (look above or below) for a place to enter your first name & email address.
FYI, Links to related articles can be found below.
Lastly… If you found this content to be of value, and you'd like to receive updates when I make new posts – please join my mailing list below…